| | |
| --- | --- |
| 2:14 | Mads Peter Iversen: Black and White Landscape Photography |
| 6:49 | Jessica Drossin: Beautiful World Color Grading Actions |
| 8:16 | Start-to-Finish Color Grading Walkthrough |
| 21:40 | The Main Bundle vs. the Pro Bundle |
| 23:07 | Ryan Dyar: Atmosphere in Photoshop |
| 25:43 | Joshua Snow: Shaping the Light |
What do you get when you combine more than $2,200 worth of top-notch photography education at a savings of over 95%?
If you're anything like me, you want to do a bit of research before making a "too good to be true" purchase…so to help, I've put together the take-away points.
And once you hear what we have in store for you, it's easy to see why this is simply the best investment you can make for your photography…
And why it's the ONLY bundle I fully support year after year.
1. This bundle is a gold mine of landscape photography resources.
---
I think everyone can agree here that it's PROPER education – and not expensive gear – that gets you on the fast track to creating the images you want.
The contributors to the 5DayDeal bundle are photo industry leaders who have extremely successful careers in their chosen field…and have now pulled back the curtain to reveal their unique workflows through the premium training found in this bundle.
No gimmicks, no platitudes or shortcuts…just solid teaching to enhance your vision and craft.
From complete beginner to seasoned, pro, we've got you covered…
The advanced training products you'll find here are worth WELL more than the bundle price…and the "handholding" beginner courses provide the perfect stepping stone until you can jump into the more advanced workflows.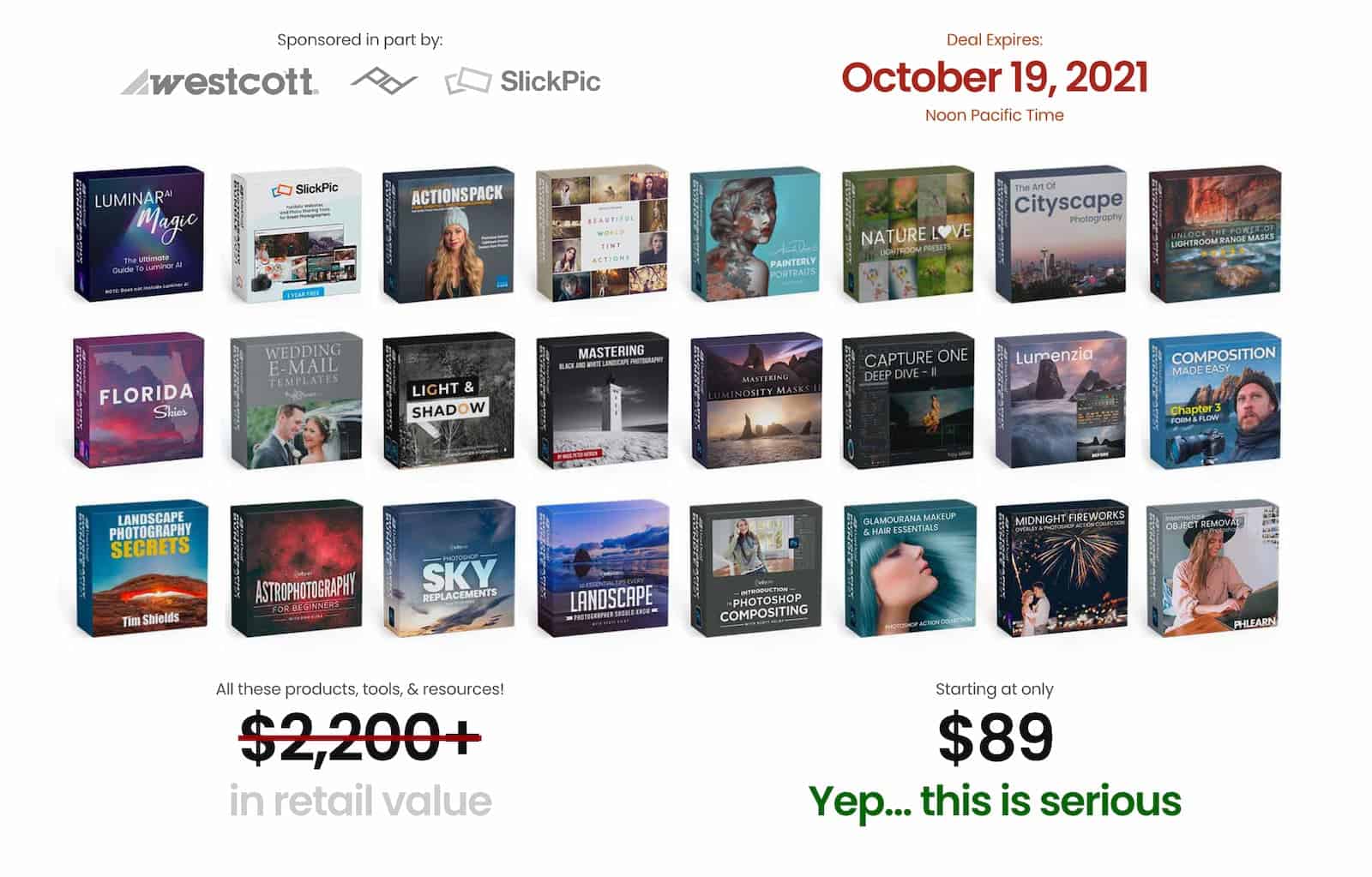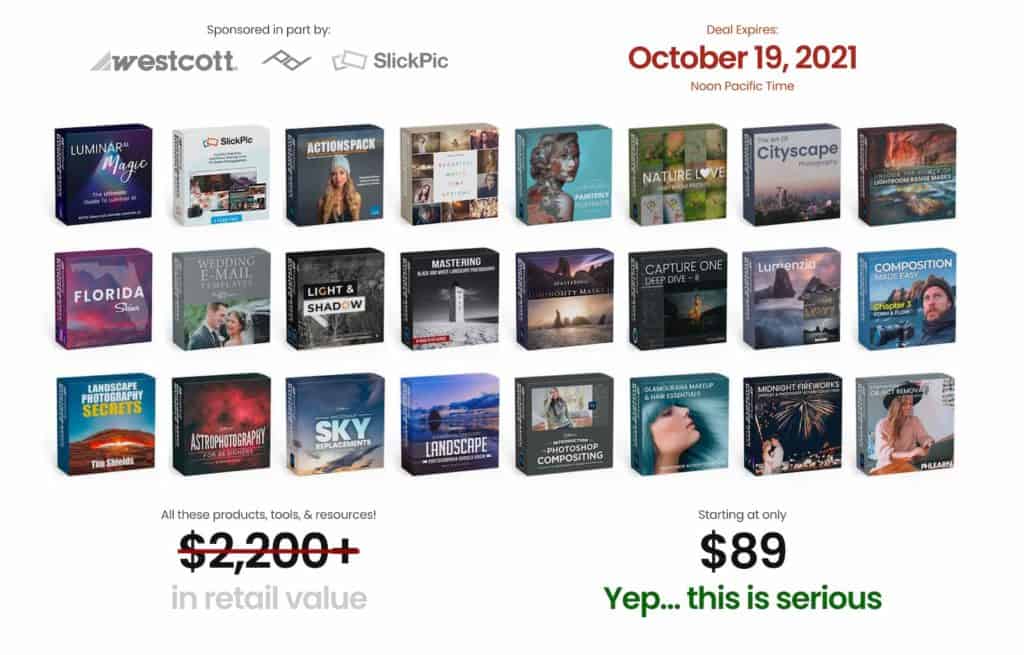 One reason this year's 5DayDeal Photography Bundle is my favorite bundle to date is that it contains some of the BEST education specifically for landscape photography.
So I thought it'd be helpful to share what I think are the best courses in the bundle.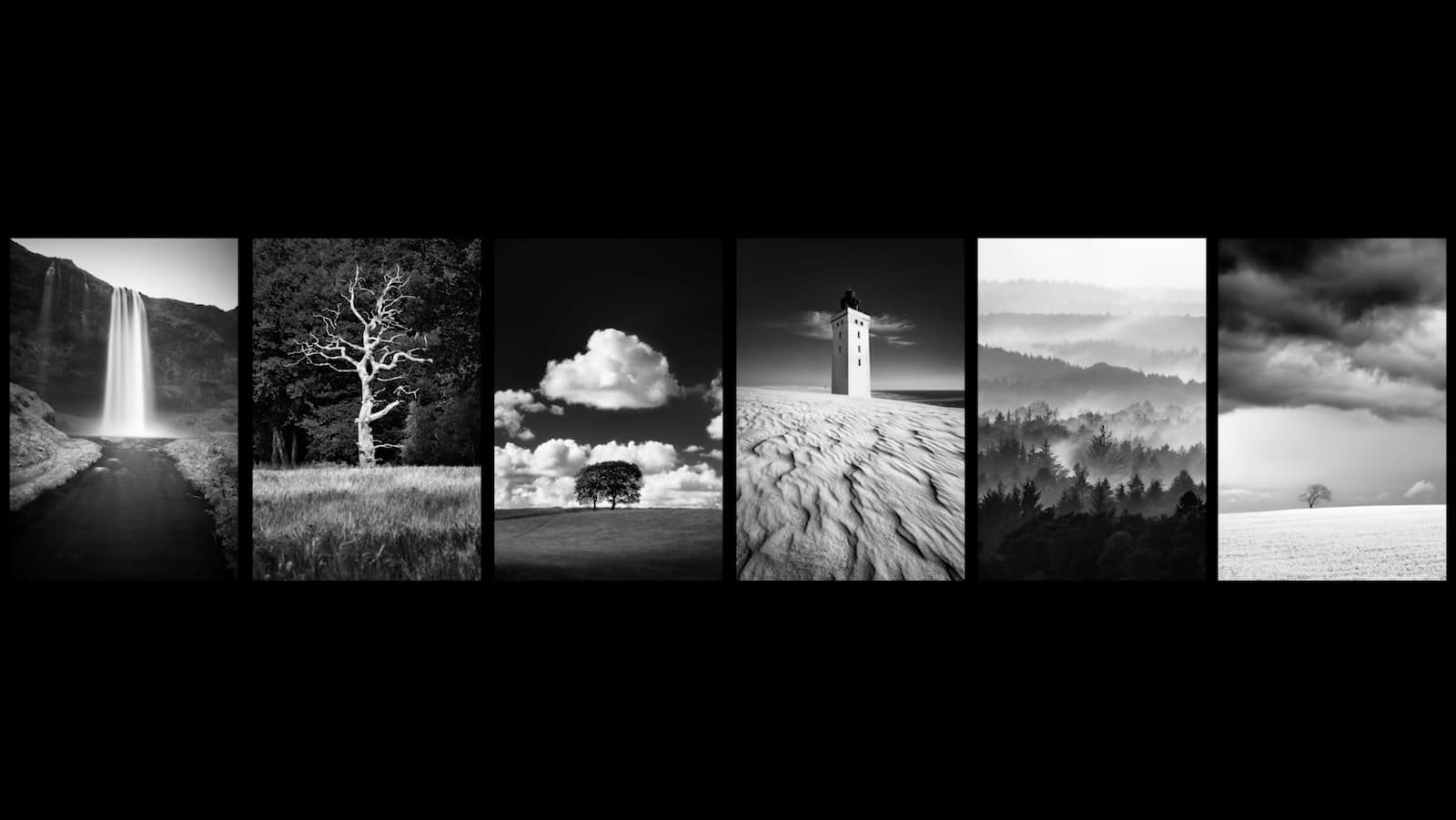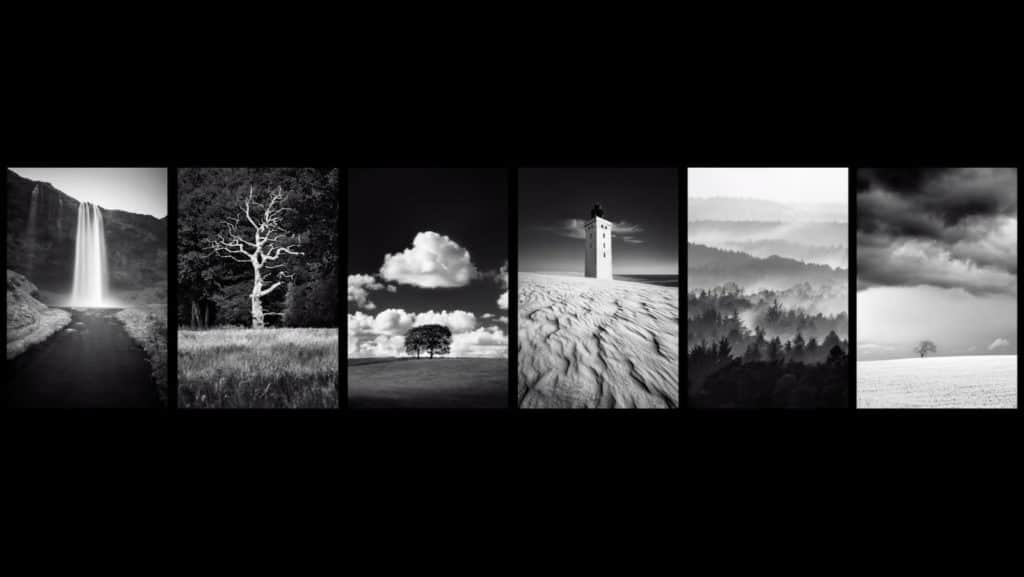 Nothing interests me more than learning how other landscape photographers approach their craft…even those who have an aesthetic that is completely different than mine.
Expert insight from other creative minds can be applied to any style of photography…because that knowledge will inspire you to create new techniques in your own work.
This was the case when I first watched Mads's fantastic deep dive into the process behind his signature black and white photographs. Actually, that is what first drew me into his YouTube channel: his minimalistic black and white images…so I was thrilled to see that he released a course on his workflow.
Now if you know Mads from his YouTube channel, then you most likely already enjoy his presentations: he doesn't throw a barrage of textbook information at you, overwhelming you with useless data…nor does he try to entertain you with gimmicks and flashy lights.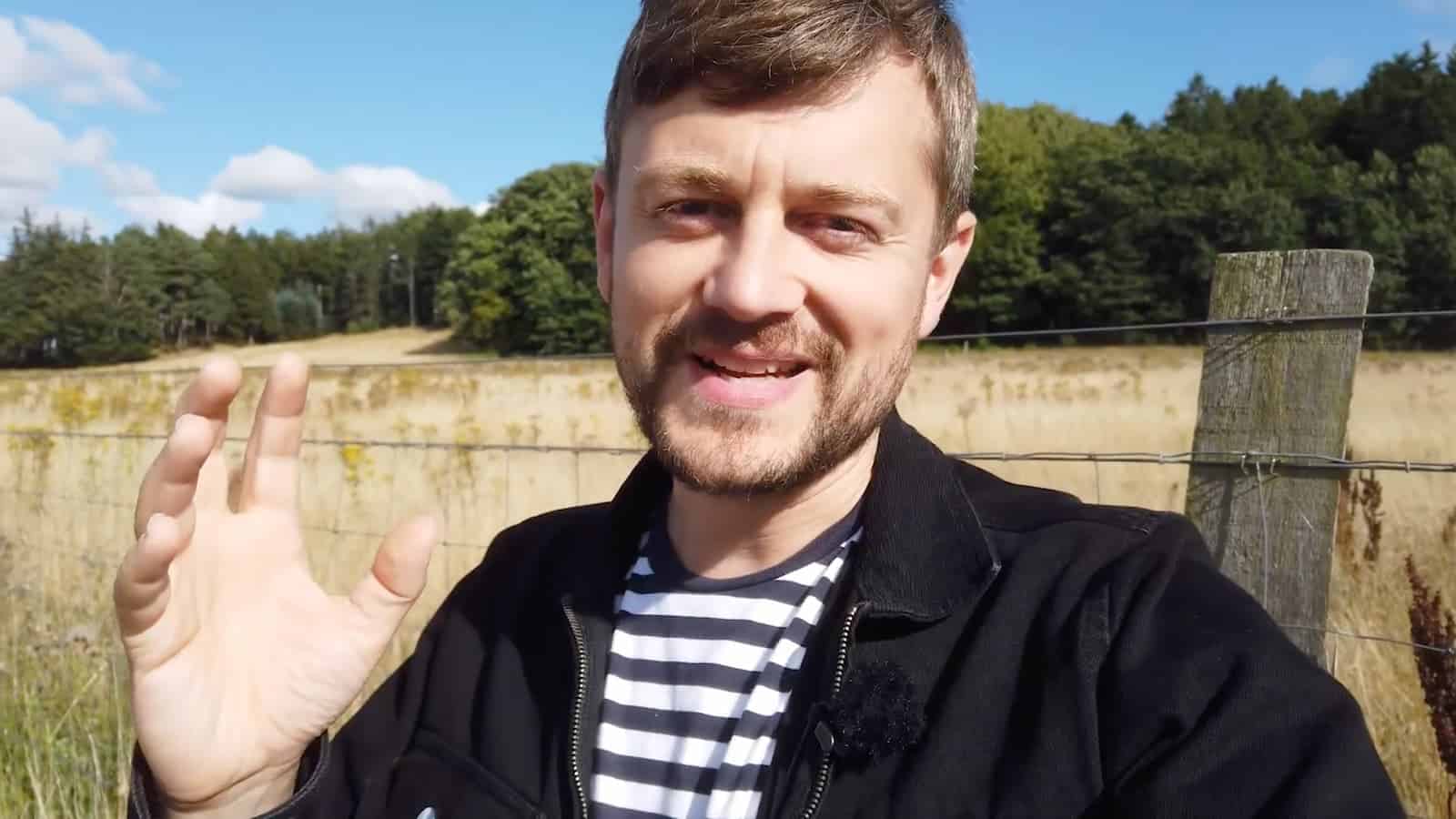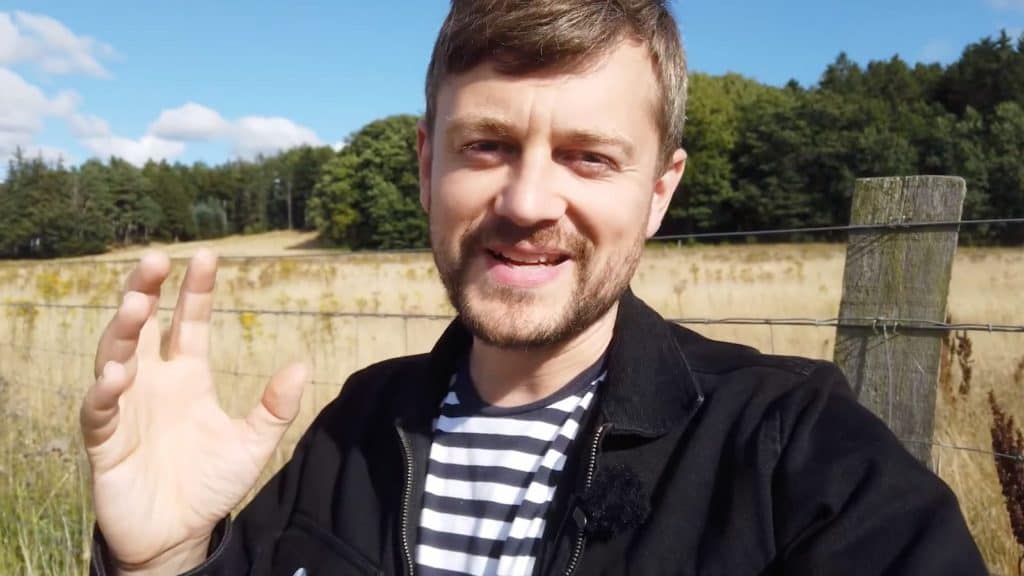 Instead, Mads has a very calm, yet engaging and inspiring tone to his presentations – which not only keeps you interested, but just hearing how enthusiastic he is when developing his photographs will motivate you to really consider what he has to say…and to get out and experiment with your own photography.
The most valuable part of his program is hearing his philosophy on what he considers to make a strong black and white landscape image. Specifically, color contrast and lightness…and how that will influence your luminosity when converted to black and white.
Mads takes you into the field with him as walks you through the thought process behind his compositional choices, which is so incredibly valuable…and you get to see the authentic development of that photograph as he brings it into Photoshop.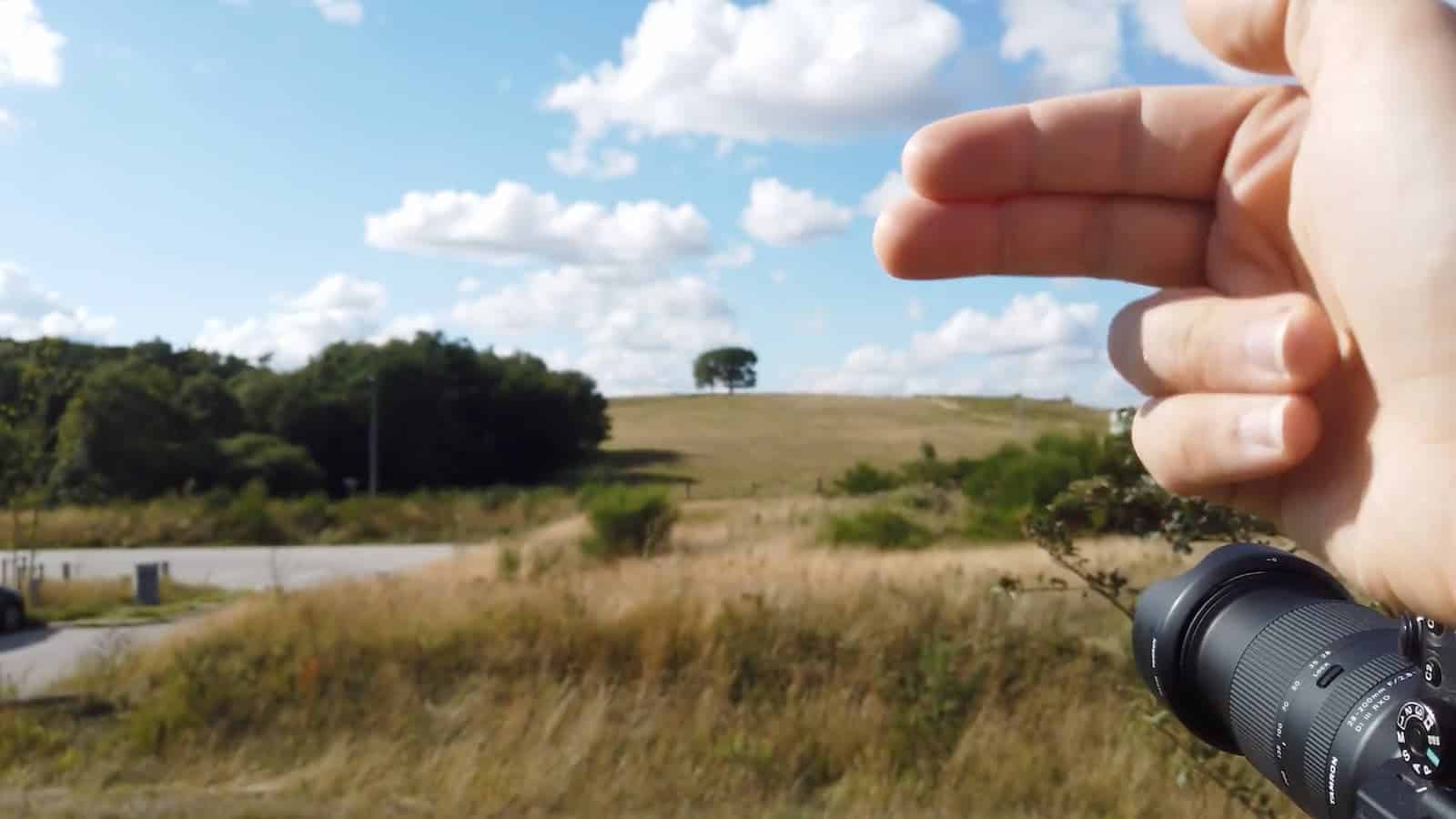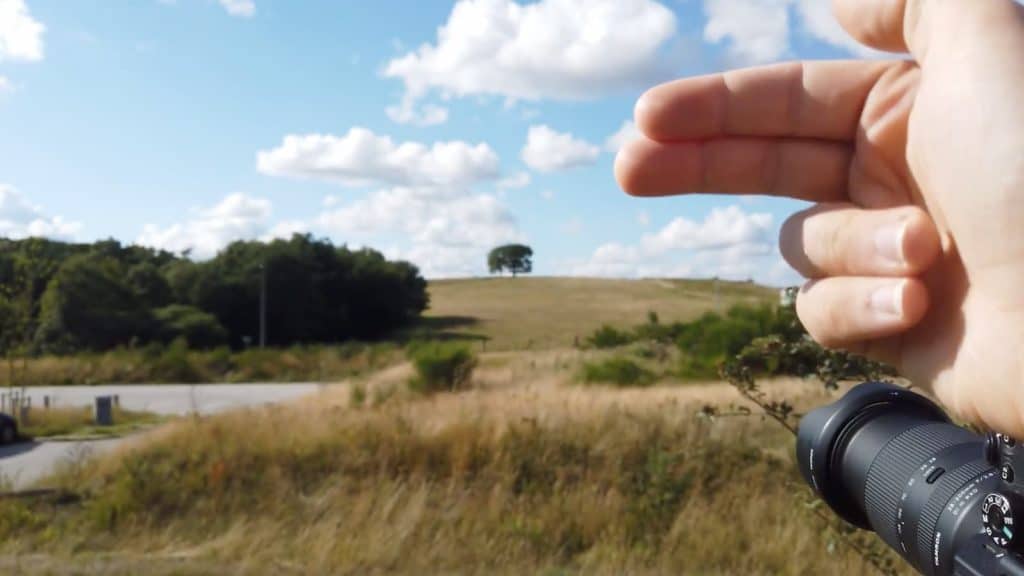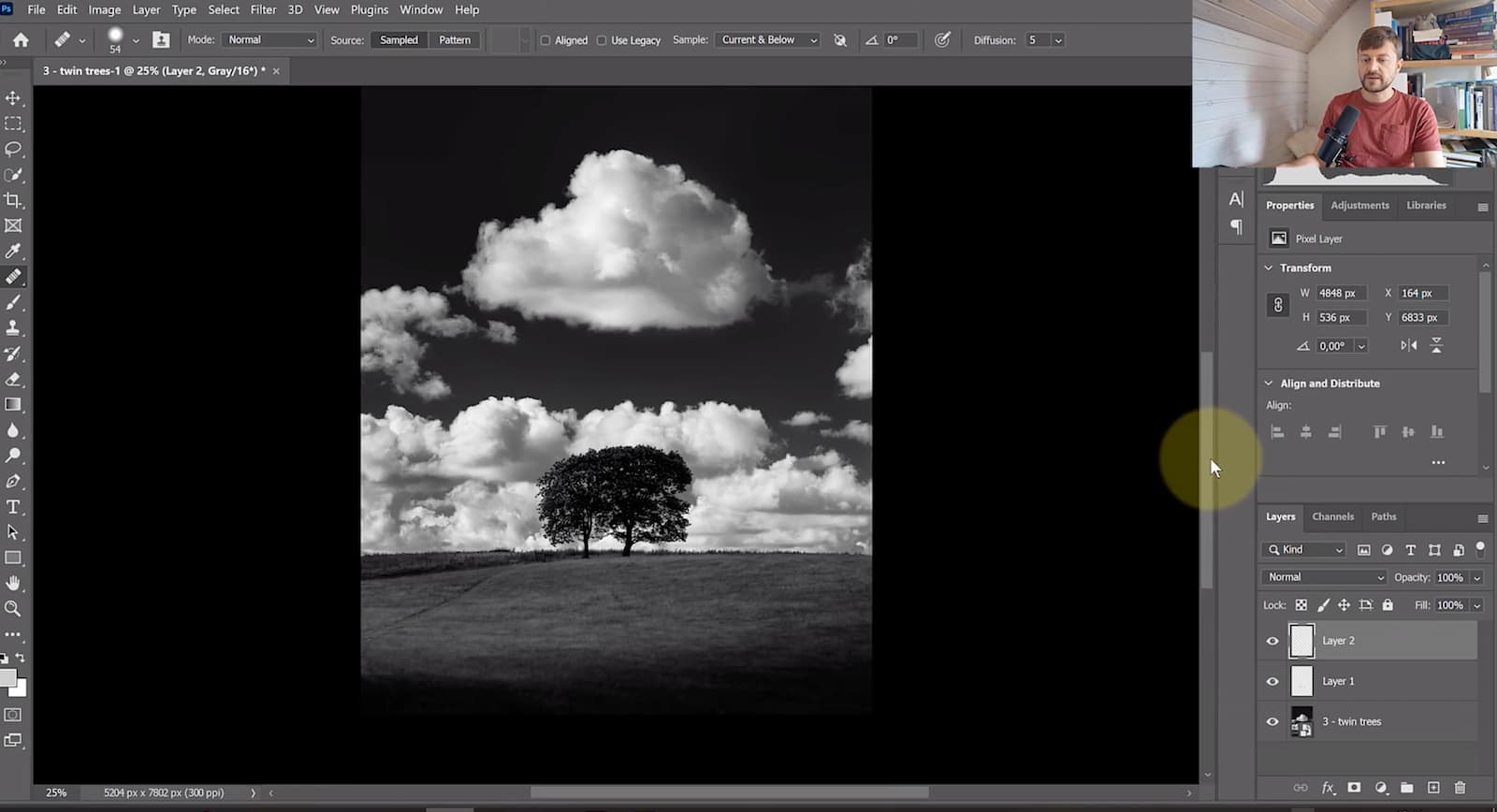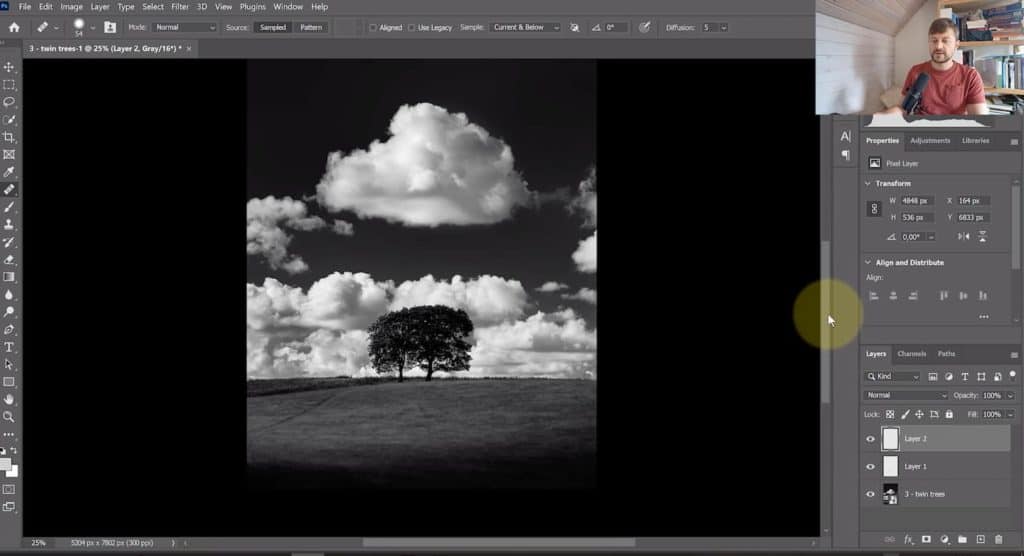 Mads has truly created a course that will influence your photography for years to come…and this alone is well worth the price of the entire bundle!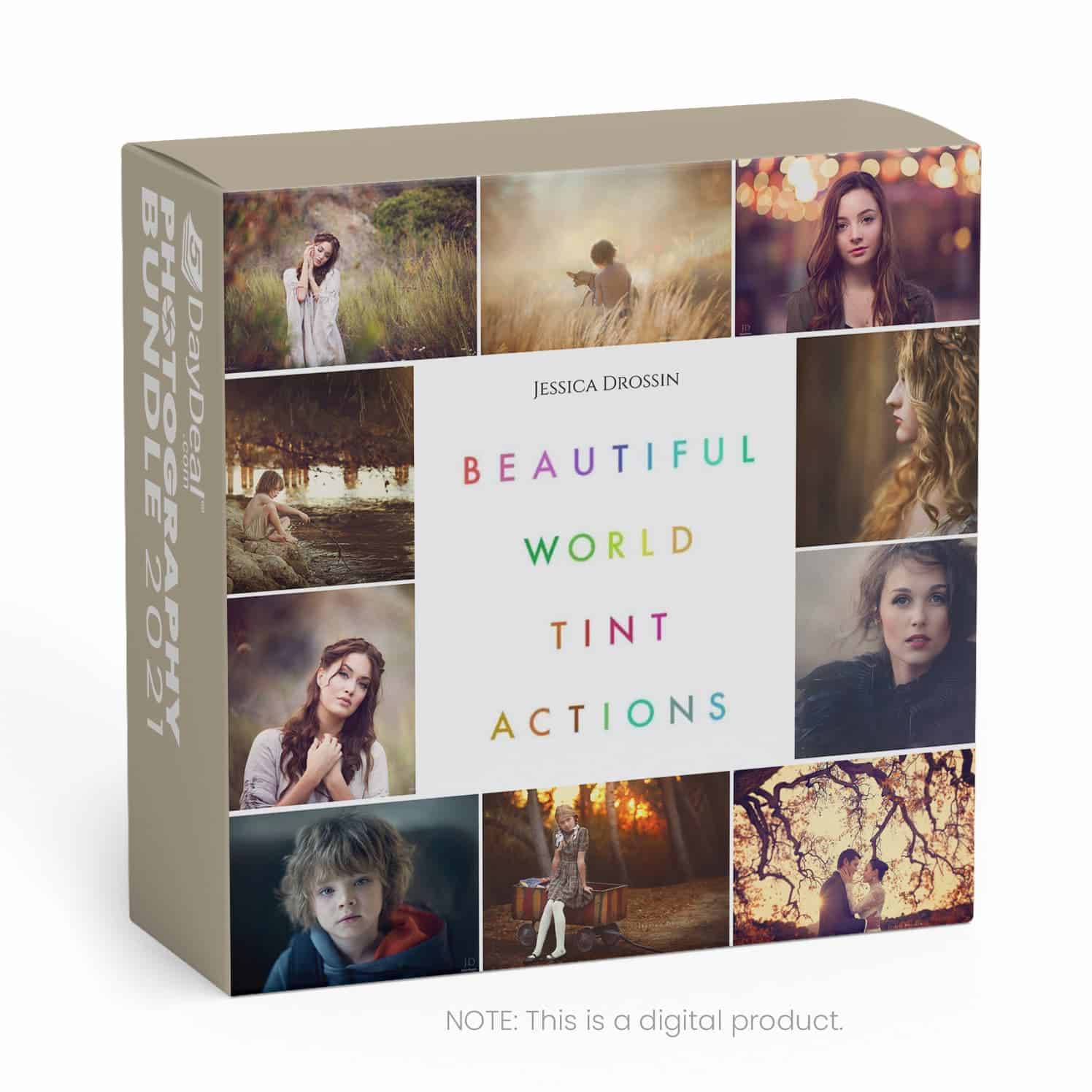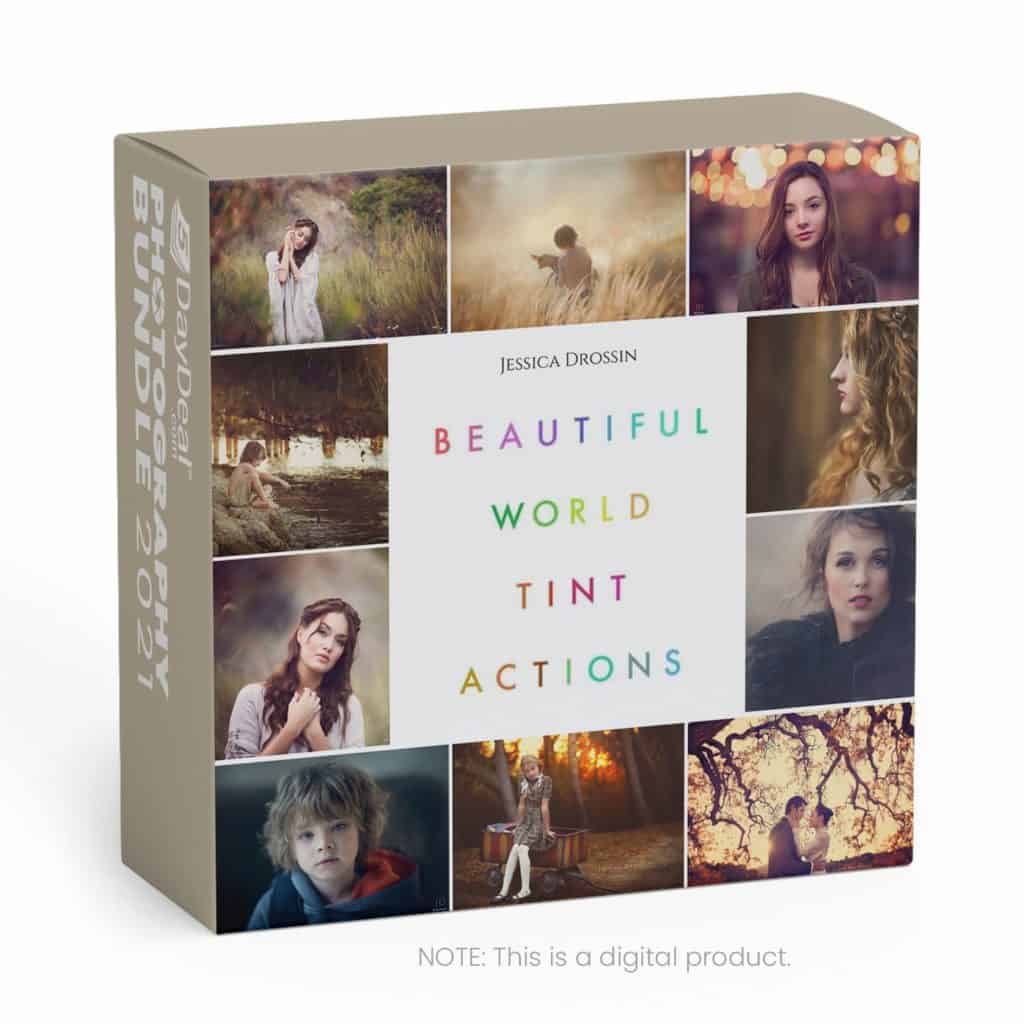 My next favorite resource in the photography bundle is a set of excellent actions from Jessica Dossin. Now every year, I usually only recommend tutorial courses…so I wanted to also include a set of actions or presets this year…because I believe that they are instrumental in nurturing our ability to express creatively.
Oftentimes when we're processing our photographs, we get to the end and we're looking for a finishing touch to pull the entire image together…but don't know EXACTLY what that touch is.
This is where actions can come in, and Jessica has done a fantastic job here by creating this incredible set of tinting actions…that are perfect for finding that final step.
Jessica has put a LOT of thought and effort into making actions that are not only aesthetically pleasing, but are SIMPLE and accurate to implement into your own workflow.
As you probably know, there are many actions out there that are put together in a very sloppy way, and are just so cumbersome to use…
But Jessica has been creating high-quality actions since 2009. With that experience and dedication behind her, she made sure that these actions are seamless to add into your workflow with absolutely NO friction…which is key to working with them for the long-term.
Note: Watch the video above for a step-by-step workflow demonstrating how customizable these actions are with a complete step-by-step workflow of the image below.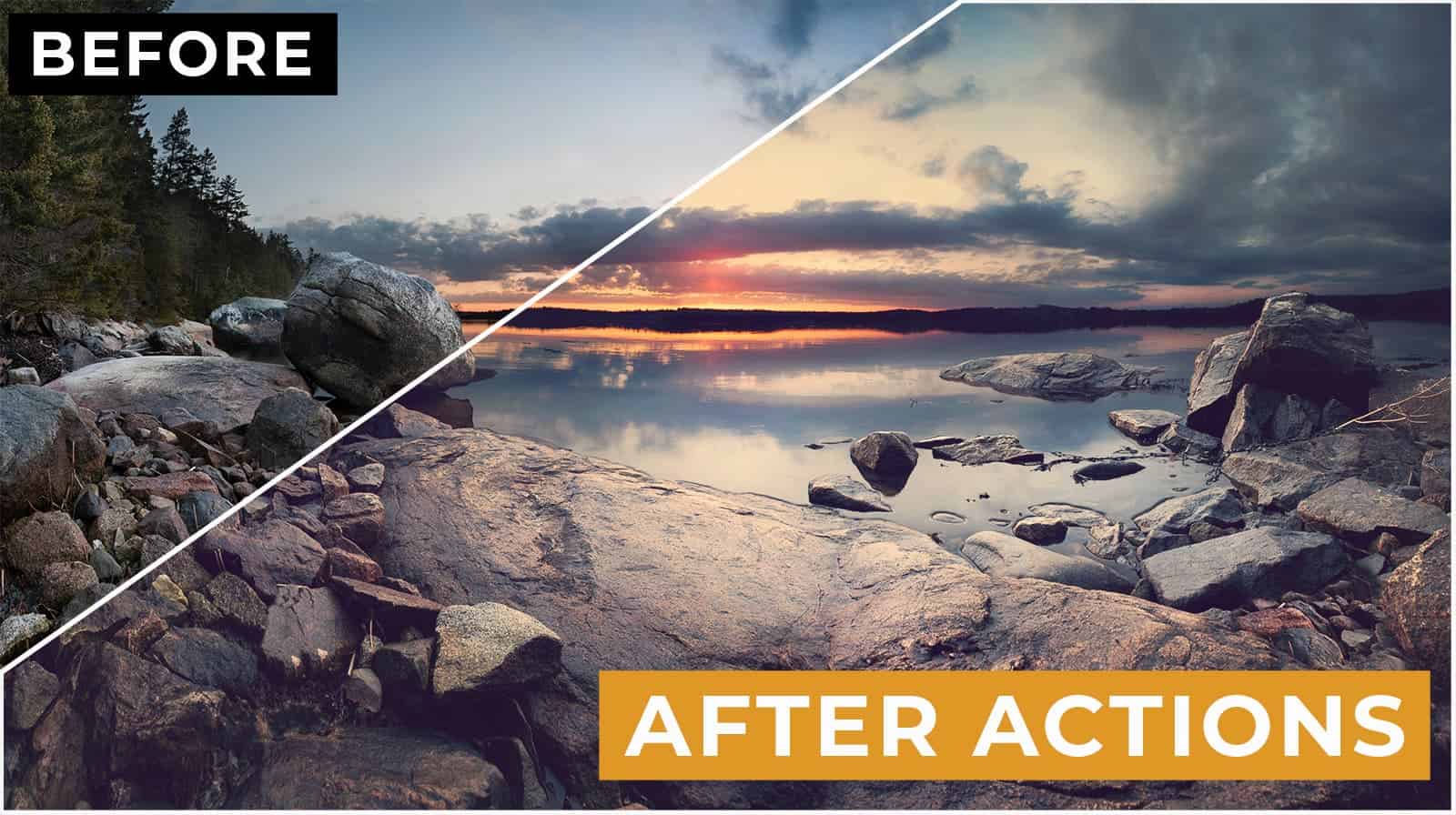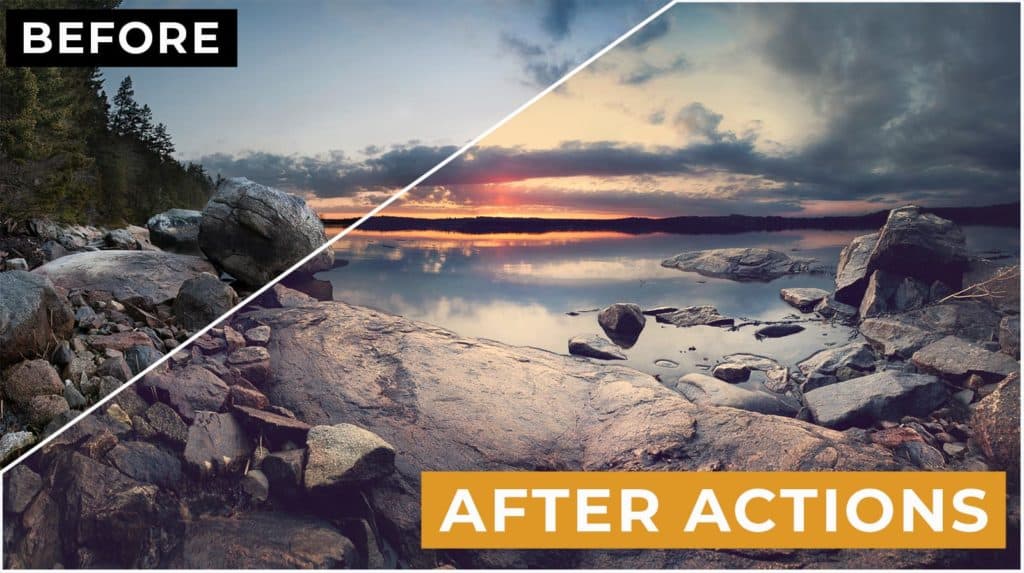 And Don't Forget the Pro Bundle…

In addition to the main bundle, you also have the option of purchasing the "Pro" bundle…which contains more advanced tools and training than you wouldn't normally find in the main bundle.
This "mini-bundle" is an additional $39 for $1400 worth of resources, and is meant for intermediate to advanced photographers.
Now there is absolutely NO obligation to purchase this…
But there are two additional courses in the Pro bundle for landscape photography that I really think you'd enjoy:
Ryan has been a favorite landscape photographer of mine for well over 10 years now, and for a good reason…
Not only are his photographs original and inspiring, but he generously shares his knowledge through his start to finish processing tutorials.
He is on my very short list of photographers who I refer to for quality, unique Photoshop ideas…so I always jump at the chance to purchase his tutorials as soon as he releases them.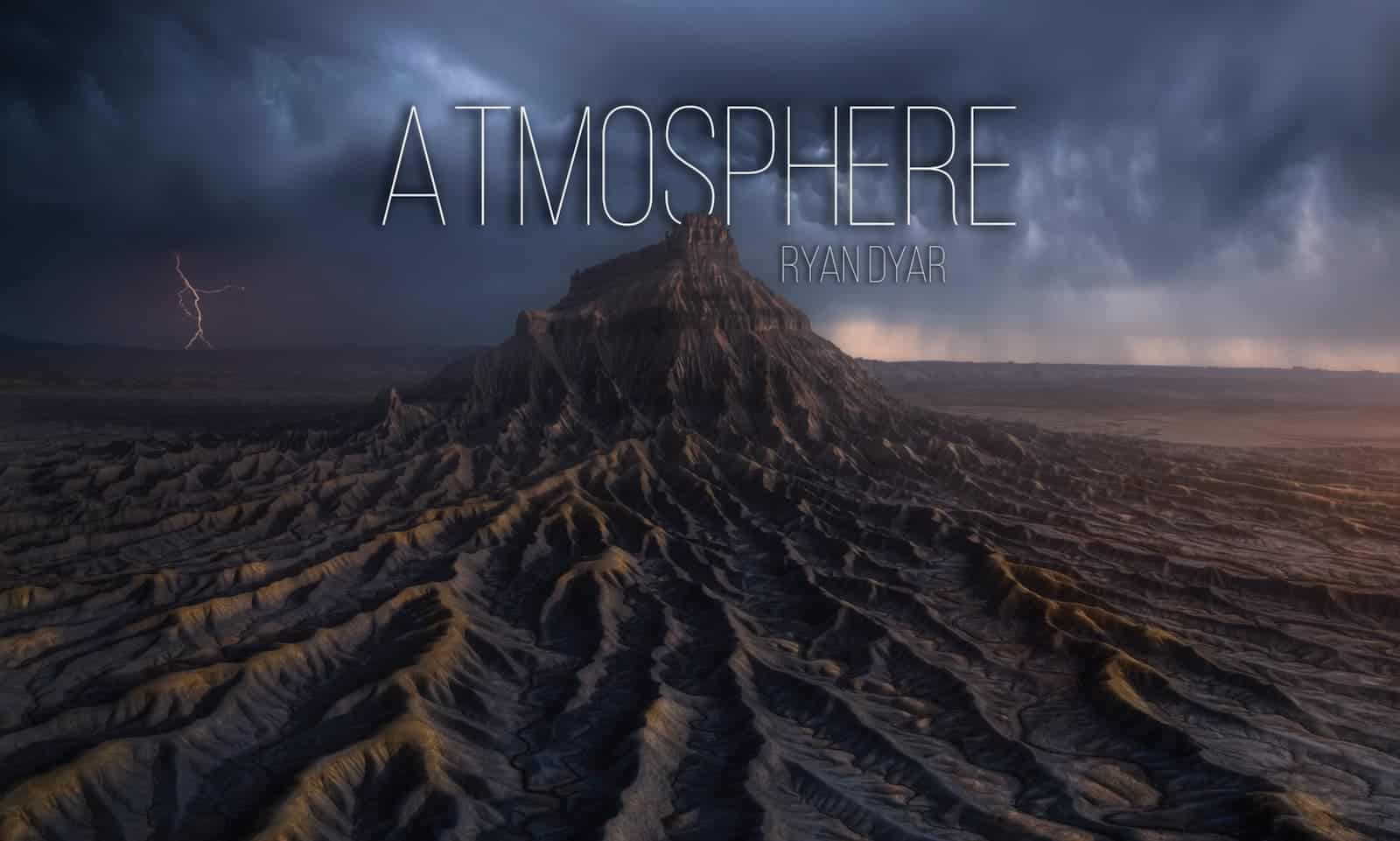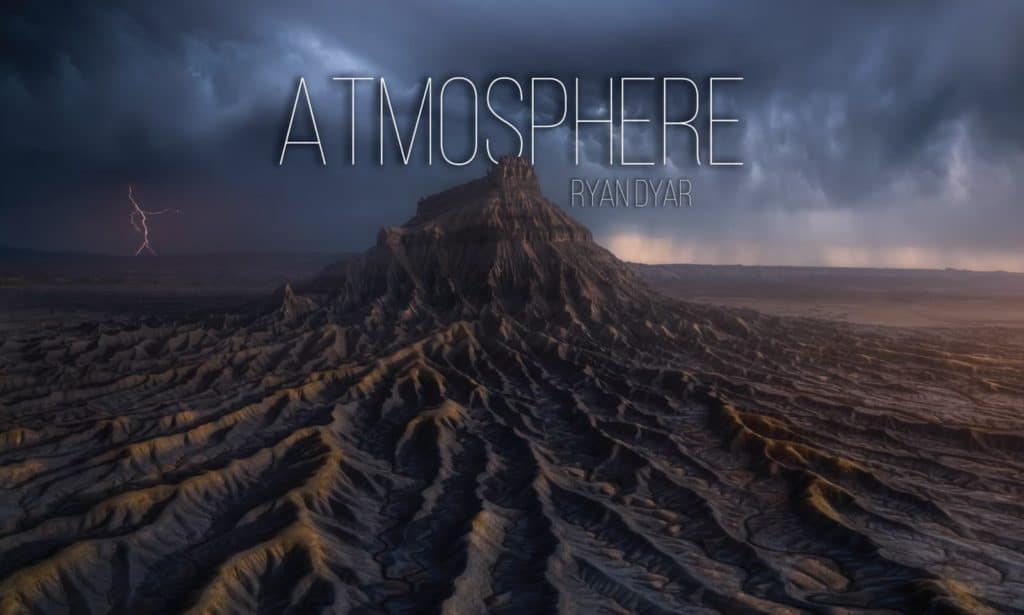 In this course, Ryan walks you through some of his most popular photographs in Photoshop, showing their evolution as he enhances the "atmosphere".
Ryan shows you his advanced techniques for building depth, adding variety to texture and contrast, and instilling a deep sense of moody, ominous weather.
Specific topics covered include:
Using atmosphere to create depth between your foreground and background
When and where to introduce haze
Using atmosphere to help frame an image…subconsously pushing attention towads your rfocal points.
Targeted texture adjustments.
Building extra drama in waterfalls.
Creating and enhancing fog.
Getting the perfect rays of light
And how to correctly use glow/orton-effect to enhance highlights and tone down busy scenes… using over 15 example photos.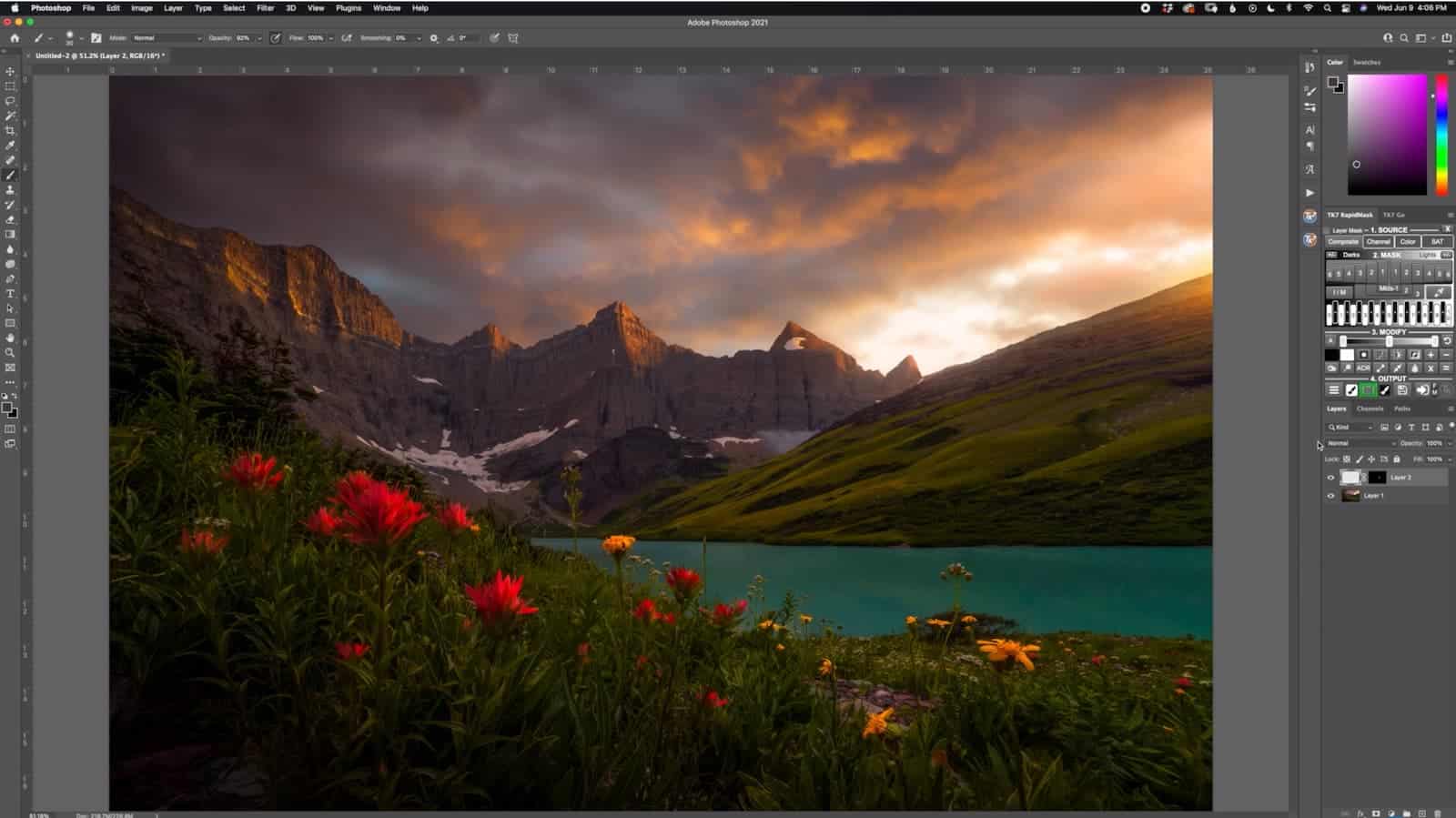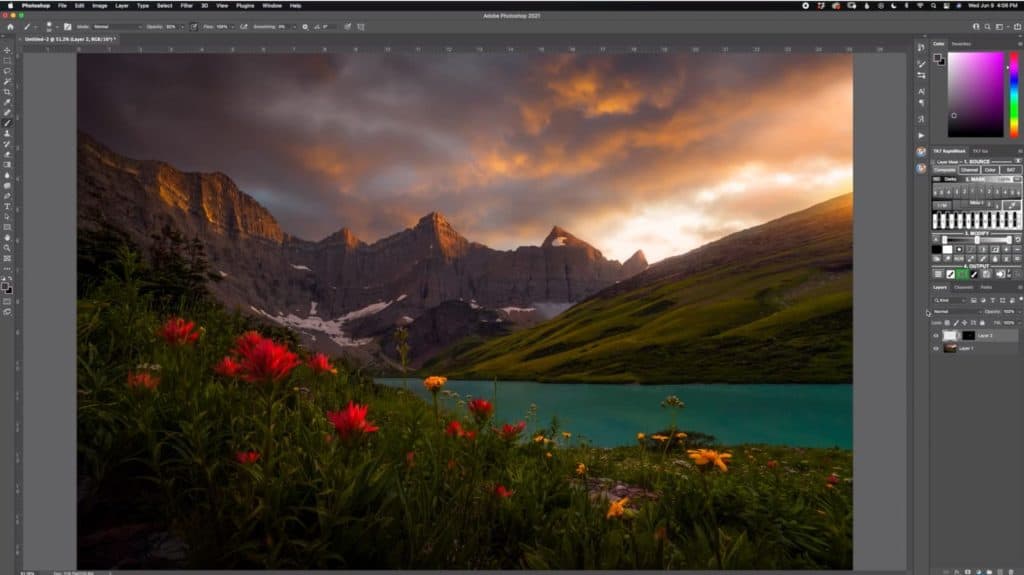 Most importantly, his tutorials explain the "why" behind his choices…walking you through the realistic evolution of the photograph as he is processing.
Ryan keeps you engaged with his friendly atmosphere and is a refreshing breath of air from the fast-paced, hyper tutorials that scream information at you.
Fantastic work from Ryan as always!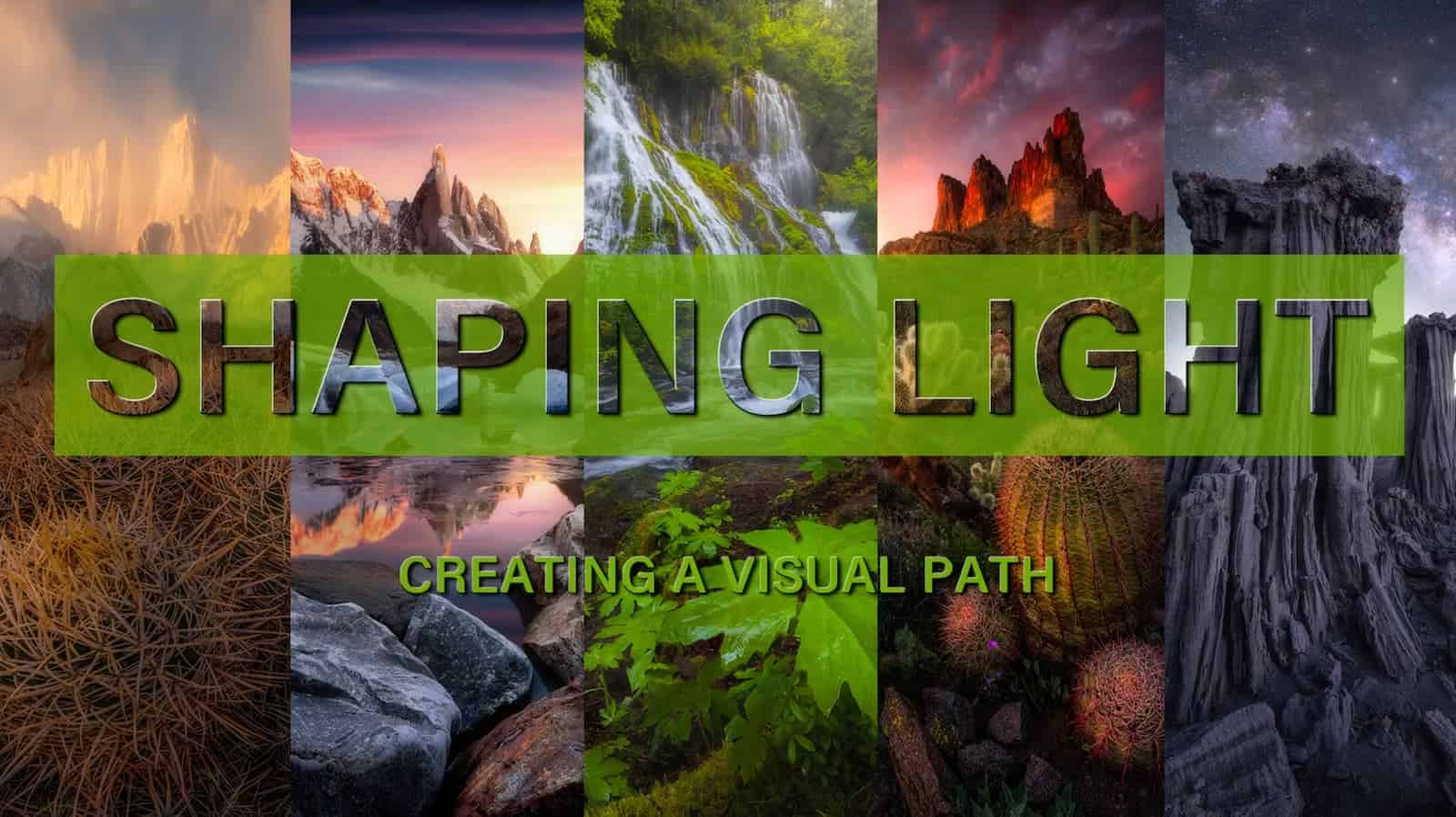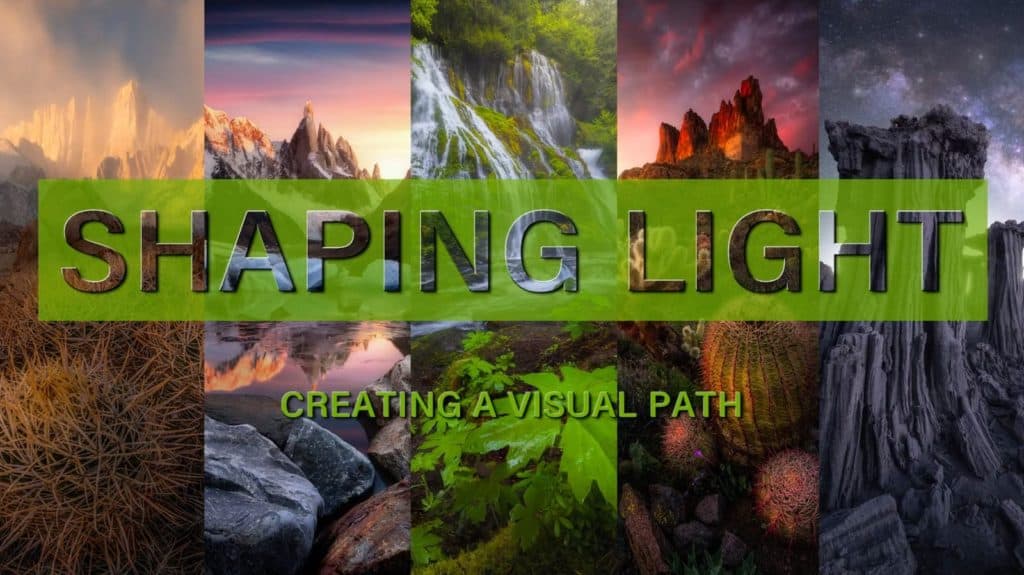 Another familiar name in the landscape photography world…Joshua Snow has generously included his brand-new Photoshop workflow course. Much like Ryan, Joshua does not hold back on explaining the "why" behind his creative process.
His excellent walkthrough tutorial dives deep into the psychology behind how the relationships between color purity, color temperature, and pixel brightness affect how our eyes travel through the frame: where they land, where they go next, and how to leverage that to "shape" a path of light for the eyes to follow.
He also explains how these relationships between luminosity, color, and contrast affect how we FEEL…which gives you the power to captivate your audience and tell a more compelling visual story with your photographs.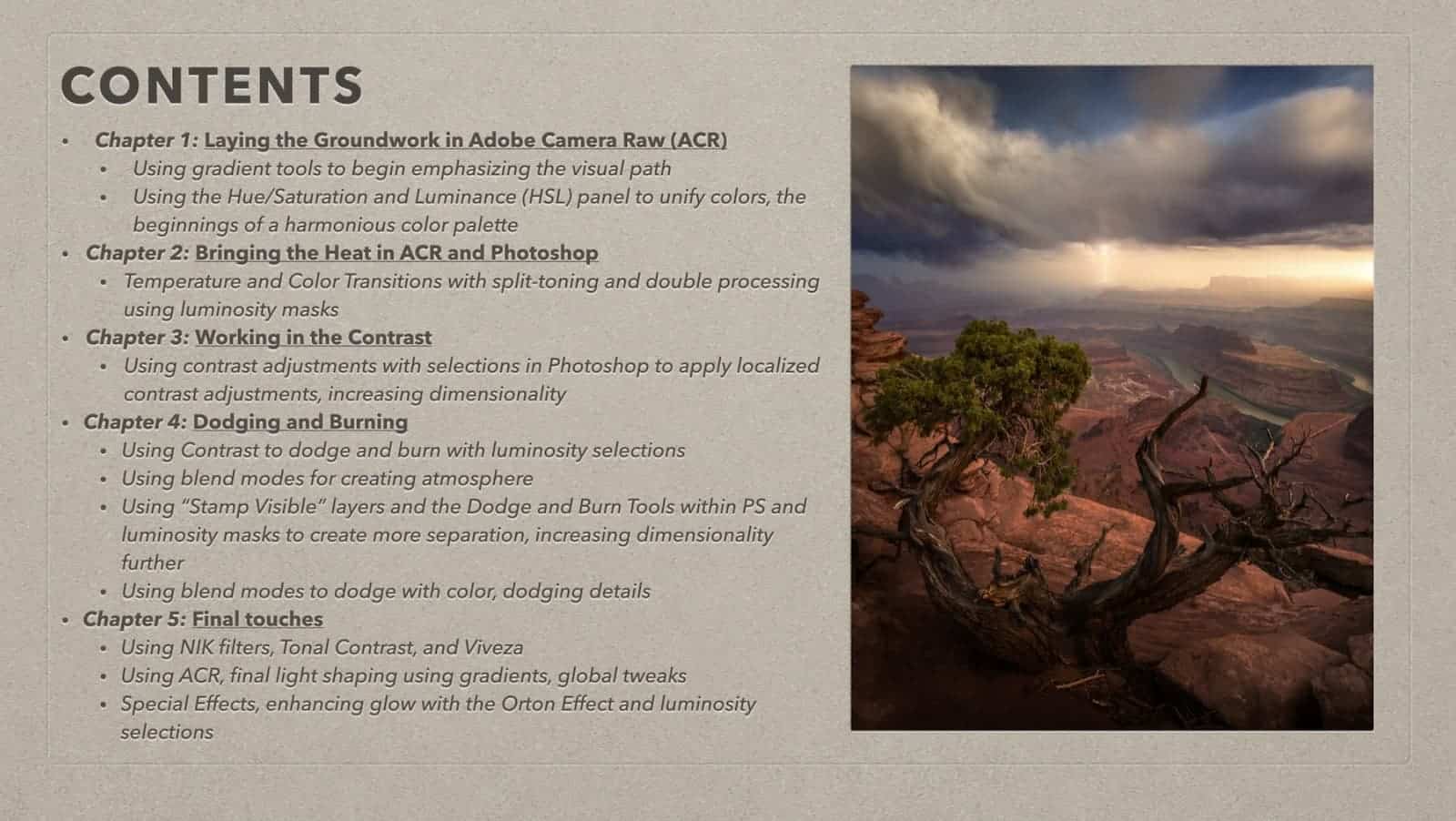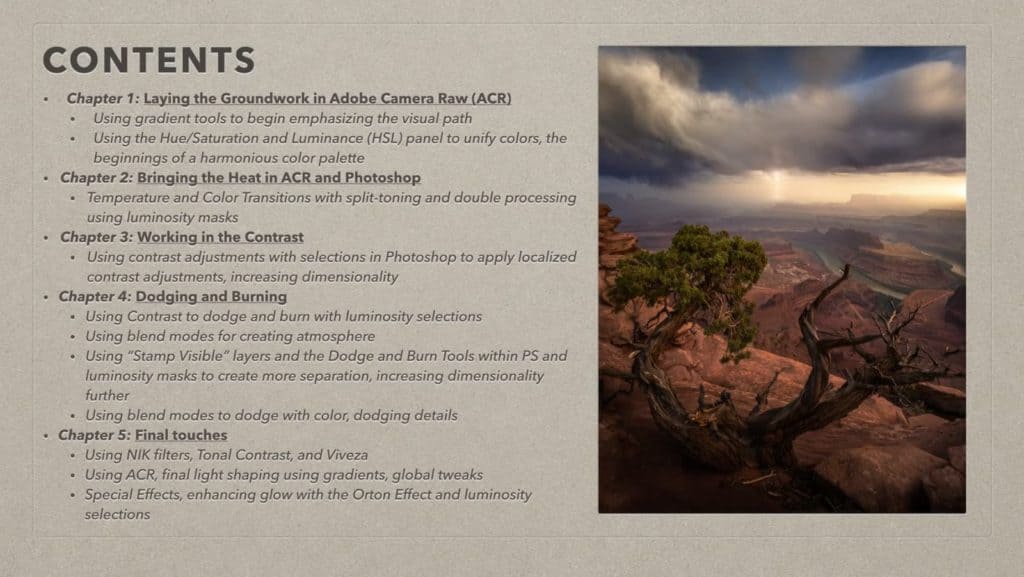 Joshua is completely transparent with his workflow, and his stellar pedagogy makes him an excellent teacher. This clarity is essential to becoming more confident with your creative decisions in the darkroom, as well as being able to actually implement these teachings into your own workflow.
What makes both Ryan and Joshua excellent photography instructors is their innate ability to create presentations that are an absolute pleasure to watch. Their easy-to-follow and approachable atmosphere feels as though you are peeking over the shoulder of a friend, yet the lessons are expertly structured and well-paced.
Extremely informative, insightful, and advanced enough to provoke you to take a look at your own workflow and reassess how you process.
I would absolutely consider these two tutorials alone to be well worth the price of the entire bonus Pro bundle…
And you're helping us donate even more to charity. It's a win-win 🙂
Even if Mads, Jessica, Ryan, and Joshua were the only contributors to the bundle, this would be an extraordinary deal…
However, this is the 5DayDeal…..where you get a ridiculous amount of expert learning for an "almost giving it away" price.
In addition to these four resources, you'll also receive dozens of courses, eBooks, and other tools that have been carefully curated to bring you the "best of the best" in photography education.
And the quality (not quantity) of the bundle is what makes it different from anything else out there.
And here's what I've contributed to this year's Bundle…
For 2021, I decided to go all-out and contribute my comprehensive course on dodging and burning in both Lightroom and Photoshop: Light and Shadow.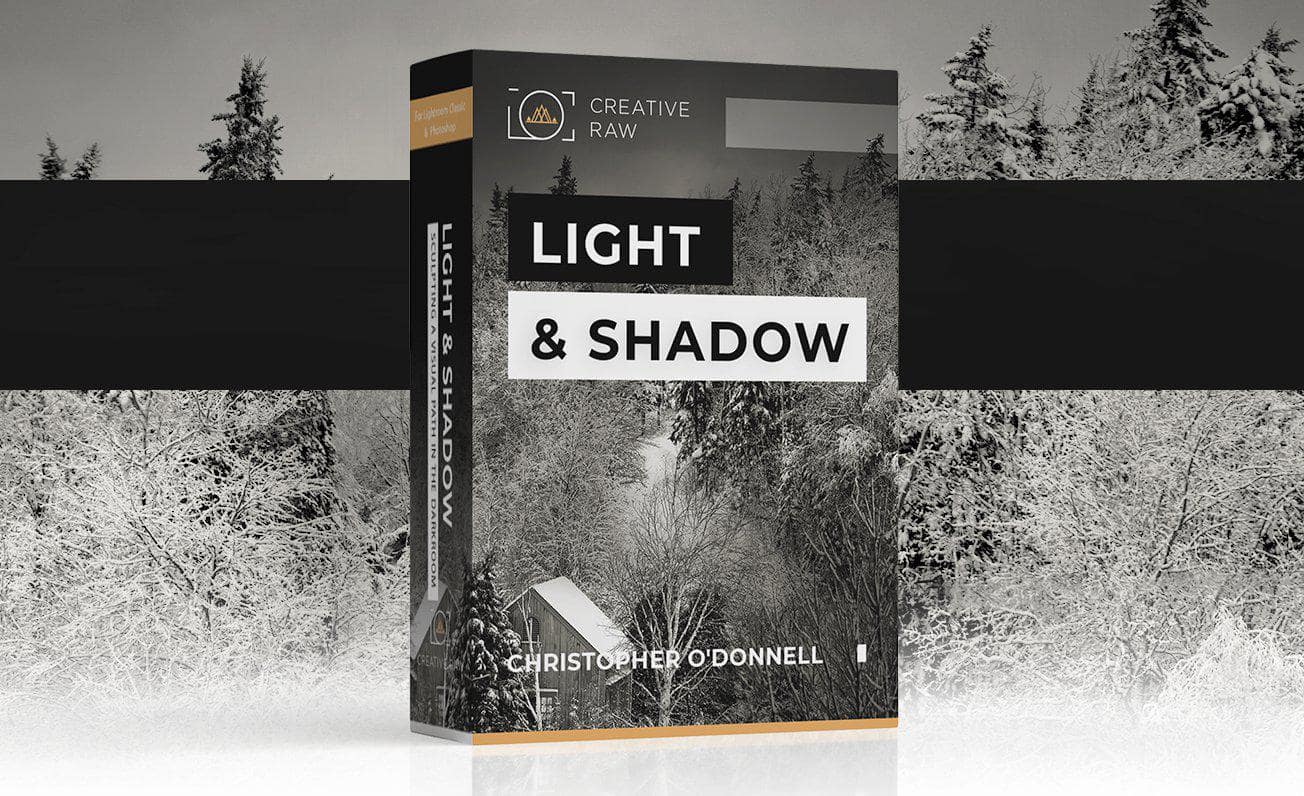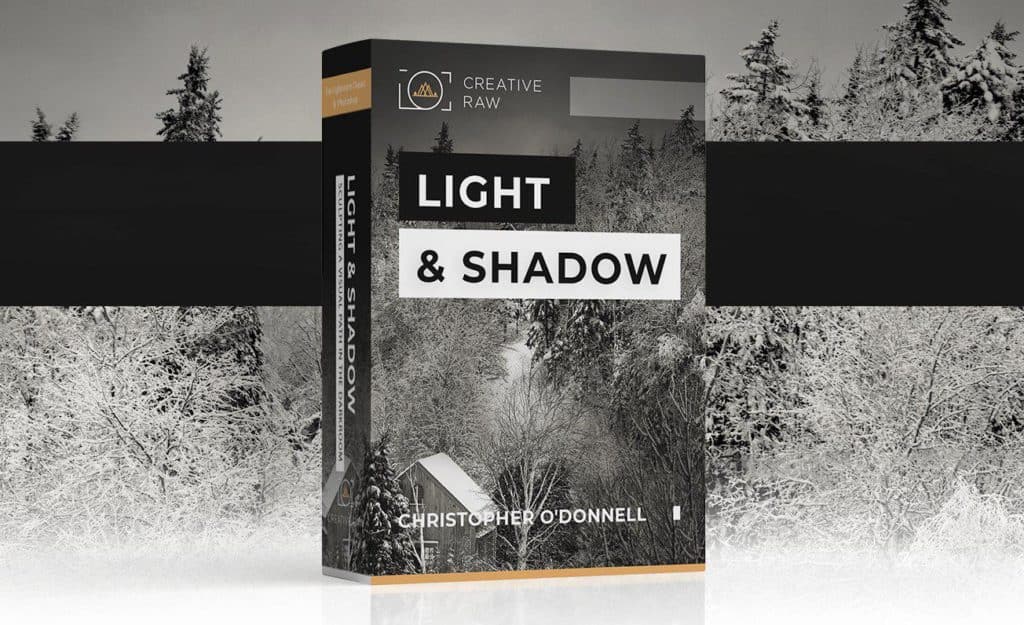 If there's one thing you could do right now to greatly improve the quality of your photographs, it would be to learn how to PROPERLY use Lightroom and Photoshop to strengthen tone and detail. Hands down.
And the best, tried-and-true method for shaping the light and directing the eye through your frame is by dodging and burning.
When done correctly, this workflow can greatly transform both the quality of your composition and the clarity of your detail and texture…
Which will not only greatly expand your imaginative skills as a photographer, but enhance your technical skills in the digital darkroom.
The total price of the entire bundle is actually less than this program costs alone…
So this is a great opportunity to learn how to master this powerful darkroom workflow.
---
2. This discount can not be beaten.
---
You simply will not find such a steep discount (95%) on the world's best photography education.
Since there are over 30 photographers contributing their best knowledge and tools into one massive bundle…the 5DayDeal is able to negotiate the biggest discount you will ever see.
This is simply THE best deal in photography education…and is why many look forward to the 5DayDeal Bundle year after year.
In many cases, the price of the entire bundle is actually lower than a single product…
So if only a couple of items interest you…you're still getting an unbelievable deal. It's a no-brainer.
---
3. The charity impact will be outstanding.
---
The main goal of the bundle is to raise a substantial amount of money for charity, which is why we're deeply discounting our expertise.
There's a HUGE opportunity here for us to literally change lives. Since 2014, we've been able to donate over $2,200,000 to some amazing charities.
That's not a typo – $2.2 million.
Click here to learn more about the amazing charities we're donating to.
Here's the Bottom Line…
If you've been around creativeRAW for a while, you know that I never get involved with a company unless they are the best in their class.
This is why the 5DayDeal is the ONLY bundle offer I endorse…because I only share those that I can personally stand behind say:
"This is a great deal. I would buy this."
Valerie and Griffin (the 5DayDeal owners and good friends of mine) do a truly outstanding job of putting this bundle together at an irresistible value.
So I can enthusiastically jump up and down and tell you "Yes, this is a GREAT deal". 🙂
And you're helping us support a VERY worthy cause.
Check it out today…because this is gone forever on Tuesday, October 19th NOON PST.