100% Risk-Free with my 30-Day Guarantee
Includes HD video downloads + all practice files
LIGHTROOM FOR LANDSCAPES
Black & White Processing Course
It's Simple to Create Extraordinary Black & White Landscapes in Lightroom...
Although it may not always seem like it.
Many photographers are often disappointed when they convert their images to black and white...boring light,  flat detail, and overall lackluster results. This is because you need a specialized workflow for enhancing tones and detail when working without color…this format requires a completely different approach.
If you want to masterfully control your light and shadow and create stunning black and white landscapes in the easiest, fastest way possible (without sacrificing quality)…
…chances are you'll want to learn how to do it properly.
The Lightroom for Landscapes Black & White Processing Course will give you the strategies that work for your photography, so you don't have to waste years of trial-and-error figuring out the best way to process tones and contrast.
Because I've already done all that for you.
This is why I created the Complete Guide to Black and White Processing in Lightroom. With over two full hours of comprehensive instruction, I leave no stone unturned as I walk you through every adjustment I make to create black and white landscapes that explode with detail, strong tones, and ethereal light (and as always, 100% fluff-free).
Finally create extraordinary, wall-worthy black and white landscapes that you can process in minutes, not hours.
If you find yourself randomly pulling at sliders with no creative direction...searching for a simple way to masterfully process a black and white landscape....then this is the course for you. 
Let's Go Over Exactly What You'll Be Learning in This Course...
SECTION 1: Proper Black & White Conversion
The best black and white landscapes rely on the adjustments you make before converting to black and white format...otherwise, you are setting your image up for failure. 
LEARN HOW TO:
Quickly choose frames that will make for extraordinary black and white landscapes...so you don't waste valuable time processing the wrong image.

The best methods for enhancing the highlights and shadows first, which 

primes your image for a black and white conversion.

My step-by-step workflow for properly converting an image to black and white format (because there are many wrong ways to do it).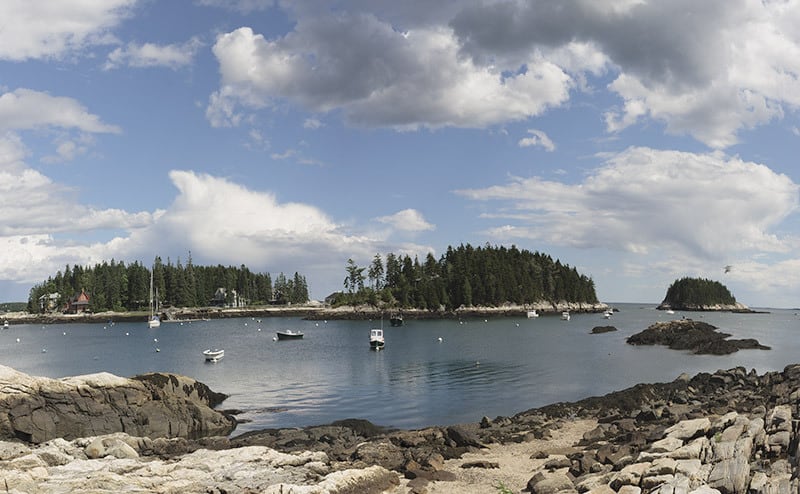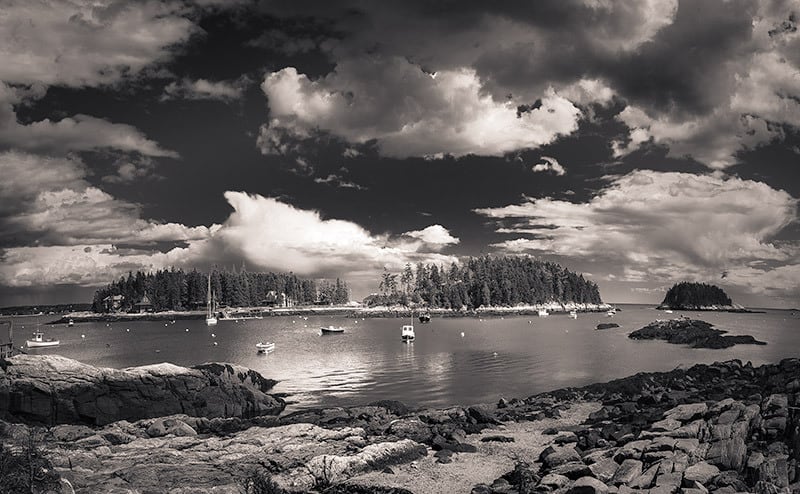 SECTION 2: Enhancing Light and Shadow
After you create the best foundation for black and white processing, it's time to develop the mood and atmosphere of your landscape by enhancing light and shadow.
LEARN HOW TO:
"See" in black and white format and identify key focal points that will strengthen your landscape.

Leverage the original colors of your image for high-quality adjustments that add depth and drama.

HDR Merging: Use this innovative technique to recover any lost detail from high-contrast scenes.

Expertly dodge and burn by using both global and local adjustments for ultimate creative control…and retain a completely non-destructive workflow!

Use advanced techniques with local filters, HSL panel, and other fine tools that will skillfully redirect the flow and balance of your composition.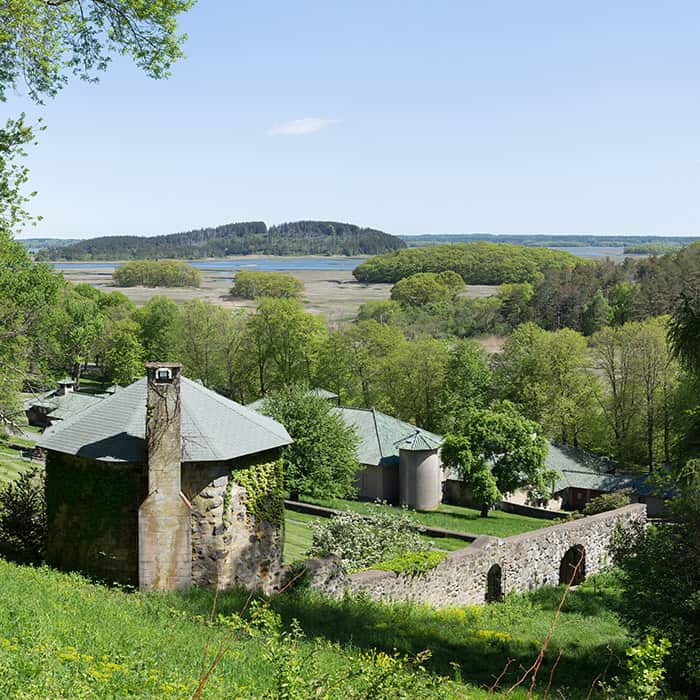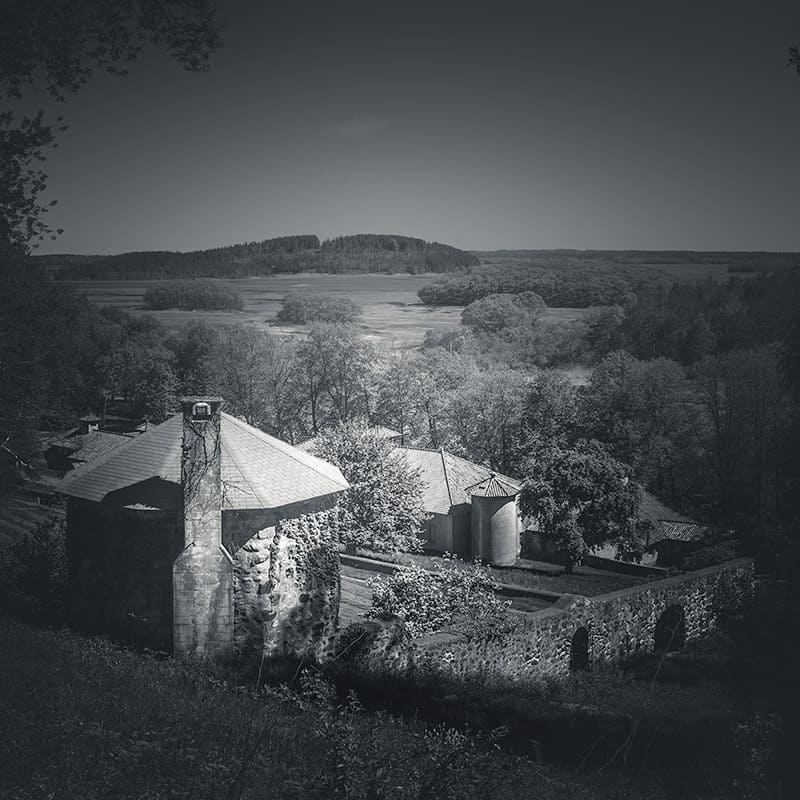 SECTION 3: Final Touches and Polishing
This is the final stage of my black and white workflow and is where I polish up the final image for presentation. At this point, the tones have already been processed and are exploding with light and detail. Now it's time to enhance the finer qualities through very small, yet powerful adjustments.
LEARN HOW TO:
Add contrast the right way...that means without destroying your tones or clipping important details.

Create custom vignettes that transform your image into a fine work of art, without muddying up your tones and detail.

Accurately deepen shadows, brighten highlights, and fine-tune your tones to create an image that is overflowing with depth and detail, but without looking overcooked.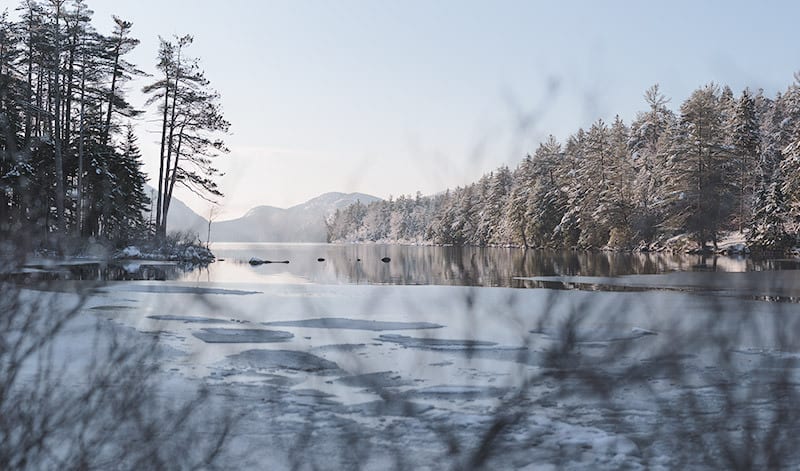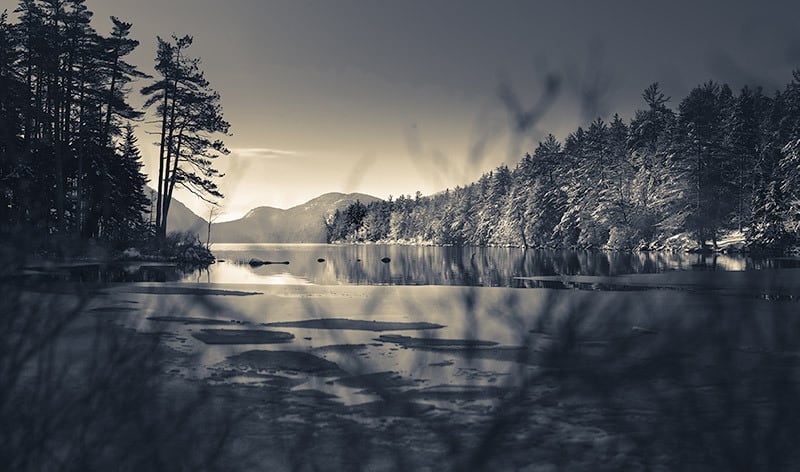 WHAT A FEW OF THE 11,332 COURSE MEMBERS HAVE TO SAY...
ALSO GET THESE MASSIVE BONUSES WHEN YOU SIGN UP TODAY…
BONUS #1: Four Complete Workflow Lessons
As an added bonus I also include FOUR complete workflow videos (with practice files) which are incredibly helpful. Watch me edit and process images from start to finish as I walk you through every step of my black & white processing workflow.
I really think you're going to enjoy these workflow videos because they are extremely important to your complete learning experience.
It's a lot like fitting pieces of a puzzle together: the course lessons provide you with the tools and the techniques, but the workflow videos are the blueprints that tell you which piece goes where...or rather where and when you should perform a particular technique to your photograph.
The best part about these workflows is that they use no presets – meaning you will actually learn step-by-step how to process intense, breathtaking landscapes instead of relying on automation to do the work for you.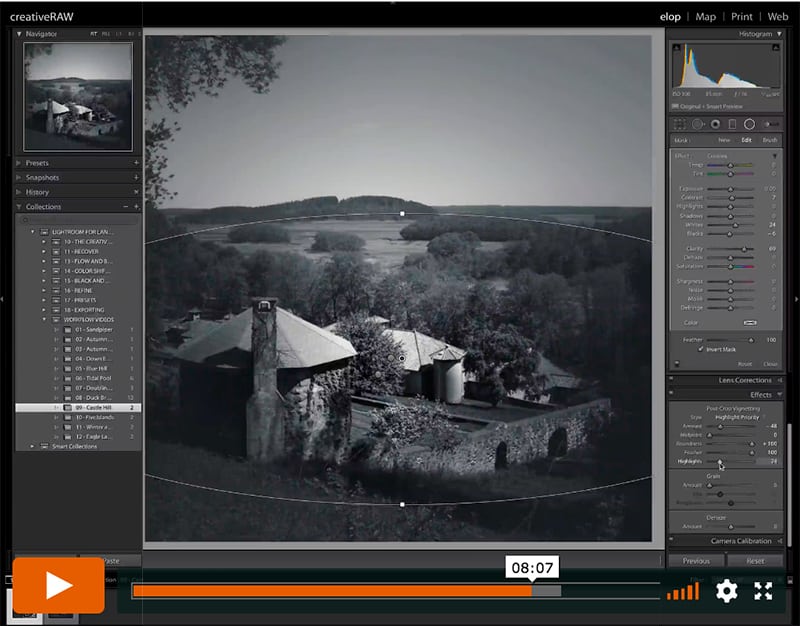 BONUS #2: Complete Guide to Presets Course
Presets can be your greatest strength in processing, but only if you know how to use them correctly. Otherwise, you'll end up with a hoarder-esque pile of dusty presets that never get used (and bog down Lightroom).
This bonus course gives you a 45-minute comprehensive tour of how to create, edit, and organize your presets. With these tips, you'll be on your way to a super-streamlined workflow without having to sacrifice any quality.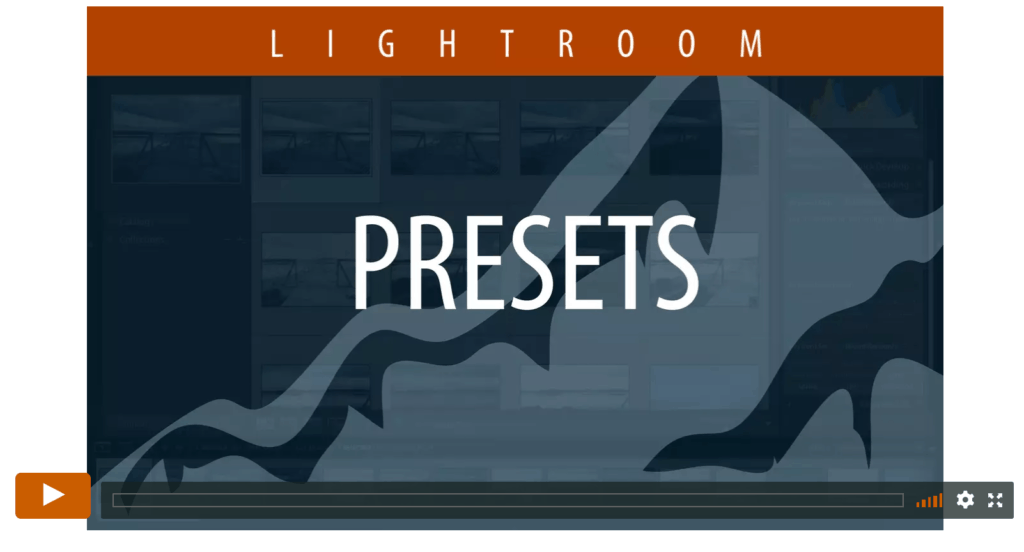 BONUS #3: Landscape Photography eBooks
The key to successful landscape photography starts in the field, not the darkroom. My downloadable field guides will give you the proven, step-by-step camera blueprints that I personally use to capture my best landscape photographs...including my in-the-field workflows and EXIF data.
When you purchase this course, you'll also receive:
HDR Field Guide

Sunrise & Sunset Field Guide

Autumn Photography Field Guide
...and a few other surprises waiting for you!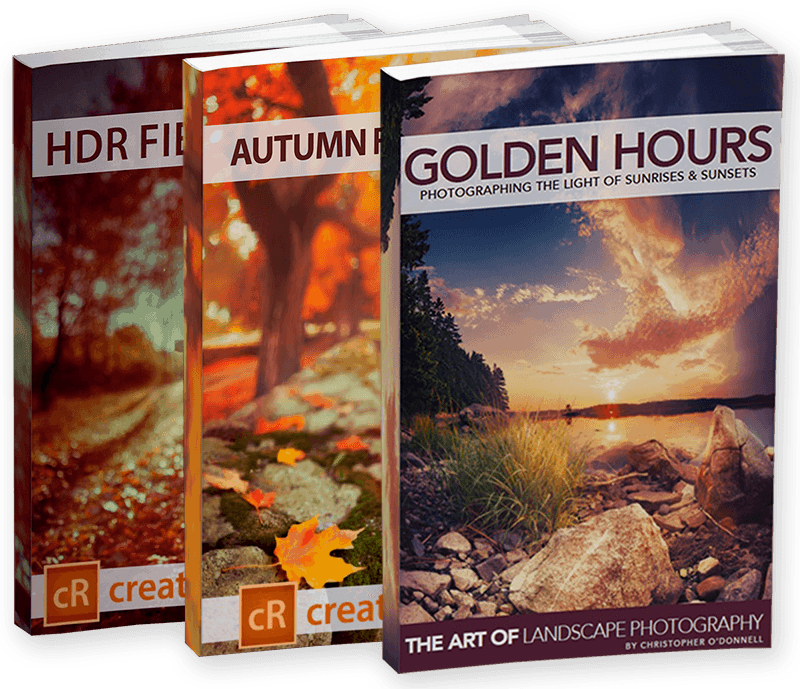 Attending a 2.5+ hour private black and white processing workshop could easily cost upwards of $500, and can be quite inconvenient to attend...
With this course, you'll receive the very same education for only a small fraction of the cost.
(About the same price as two cups of coffee and a stale donut).
And since this program is 100% downloadable and yours to keep forever, you can rewatch the lessons as many times as needed absolutely free whenever you need a refresher.
Do You Have Any Questions? Need Help?
Write me directly at chris@creativeraw.com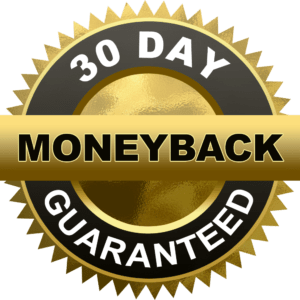 You're Fully Covered With a
30-Day Money Back Guarantee
This complete processing session walks you through the exact workflow that I use for my own photographs. I have gone through years of trial-and-error to refine and enhance this system that creates intense, dramatic black & white landscapes using innovative, yet simple Lightroom techniques. I am absolutely confident that you will enjoy this tutorial and will see a dramatic improvement in your landscape processing workflow.
If you feel like you haven't got 10X the value of this course, I will promptly refund your money within 30 days of purchase. Absolutely no questions asked, and no hard feelings.
I'm happy to offer this guarantee because I am certain you will love these lessons. If you think there's even a slight chance that this workflow will enhance your black & white landscape processing, you should grab this video at the lowest price that will ever be offered as there is absolutely NO RISK in doing so.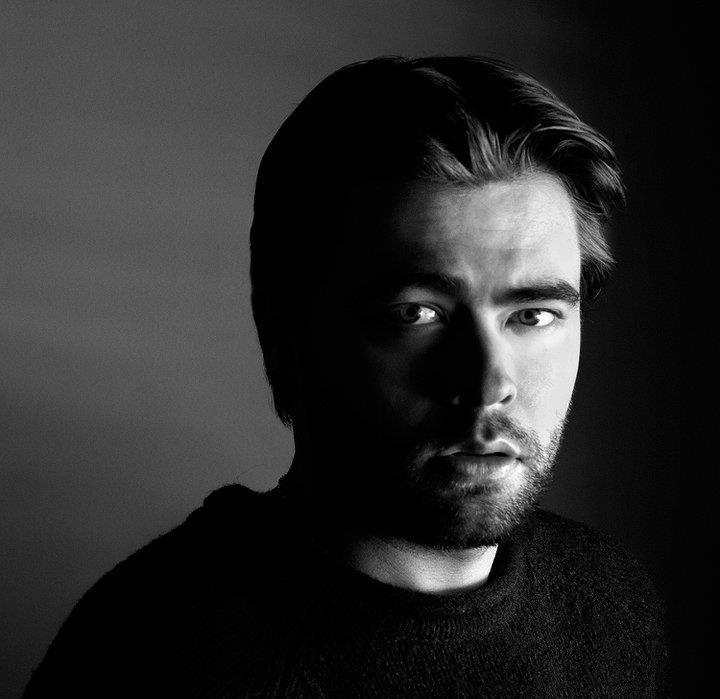 My name is Chris O'Donnell, landscape photographer and online educator, and I've been using Lightroom and Photoshop to process my photos for quite a few years now (PS since 2006, and LR came along a few years later). 
I don't create courses that tell you what you "should" or "should not" do. Instead, I pull the curtain back on my creative techniques and workflows, revealing my own perspective and experiences after 10+ years immersed in landscape photography – and leave it up to you on how this new knowledge should be used for enhancing YOUR Lightroom & Photoshop workflow.
The goal of my courses is to get your creative gears grinding and provide you with the tools and knowledge to develop your own techniques – both in the digital darkroom and the field. Not only is this more satisfying creatively, but sets you up for future success by relying on your own skills as a photographer. 
Frequently Asked Questions
As soon as you complete your purchase, you'll be granted instant access (via username and password emailed to you) to all of the course material: 2.5+ hours of detailed, start-to-finish Lightroom instruction for black & white processing, 45 minutes of bonus instruction on presets, 4 bonus workflow videos, 3 bonus eBooks, and all practice files to follow along step-by-step.
That's the best part: immediately! No need to wait for multiple gigabytes to download. All video lessons are loaded and ready to go as soon as you hit purchase.
Of course, you can also download all lessons (and practice files) for offline viewing – it's entirely up to you. There is no expiration on your purchase, so you can log in at any time to watch and/or download the material – fast and simple!
This course uses Lightroom Classic, but can be used as far back as LR5, with the exception of a few non-essential tools (such as the dehaze slider).
If for any reason you decide that this course is not right for you, just let me know within 30 days of purchase and I will gladly refund your money. Absolutely no questions asked, and NO FINE PRINT.
I'm happy to absorb all of the risks and offer this guarantee because I am certain you will love this course, but I understand it may not be for everyone – so there is NO RISK to try it out!