Now that your images and folders are reconnected to the catalog, it's time to organize them into collections.
Here's what we'll discuss in the following lesson:
The easiest method for organizing your existing images into collections.
How to plan, create and maintain a collection hierarchy that accommodates YOUR workflow.
How to automate the image organization process into collections..specifically with smart collections.
Before You Start Sorting Collections
| | |
| --- | --- |
| 1:55 | Tips on Using Collections |
| 2:42 | Collections vs. Folders |
| 4:02 | Deleting Collections Will Not Delete Images |
Creating Your Lightroom Collection Hierarchy
| | |
| --- | --- |
| 0:00 | Limitations of a Single Hierarchy |
| 0:50 | Using the "Who, What, When, Where, and Why" Hierarchy System |
| 1:47 | Overview of How to Organize Collections Into a Hierarchy with Sets |
| 4:11 | The Collection Panel is Alphanumerical |
Using Lightroom Smart Collections the Right Way
| | |
| --- | --- |
| 0:00 | Setting Up a Smart Collection |
| 2:10 | Not Every Image Belongs in a Collection |
| 2:59 | Colllections Can Be Nested Into Multiple Levels |
Ideas for Your Lightroom Collection Hierarchy
| | |
| --- | --- |
| 0:00 | Using an Existing Collection/Folder as Your Source for a Smart Collection |
| 1:38 | Using a "Best of" Hierarchy |
| 1:54 | Smart Collections for Images That Have Not Been Processed Yet |
| 4:45 | The "None" Smart Collection Rule to Exclude Images That Match a Condition |
| 6:11 | Smart Collections for External Programs (Photoshop Files) |
| 6:52 | Smart Collections to Correct Mistakes in Bulk |
How to Organize Your Existing Lightroom Collections
| | |
| --- | --- |
| 0:00 | Moving and Renaming Collections in the Panel |
| 1:03 | Adding a New Collection in an Existing Set |
| 1:46 | Adding Images to a Collection Manually |
| 3:32 | Color Labels for Organization |
| 7:22 | Keeping Track of Images You Haven't Organized Yet |
| 8:03 | Deleting Multiple Collections at Once |
Keeping Your Collections Organized Moving Forward
| | |
| --- | --- |
| 0:00 | Adding New Images to Your Collection Hierarchy |
| 1:10 | Gathering Images That Need Sorting |
| 2:40 | Selecting, Adding, and Removing Images From a Collection |
Summary
ASSIGNMENT: Create and Organize Your Collection Hierarchy
1. Plan and Create Your Collection Hierarchy
Create collection sets using the "Who, What, When, Where, and Why" system. The exact topics you choose will depend on how you organize your images.
The top of your collection hierarchy should cast a wide net, and get more restrictive (specific) as you travel down the collection tree.
Choose collection hierarchies that can be used in conjunction with keywords, not as a replacement for them.
Collection hierarchies are not just about gathering images by content. You can use them to gather images by purpose (i.e. images you've printed).
You don't have to plan all your collection hierarchies right now. You can always add, consolidate, and reorganize them as your library grows.
To create a new collection:

Select the images you want to put in the new collection (if applicable). Use library filters and sorting to pull up those images more easily.
Press CMD + N or click the plus sign at the top of your Collections panel, and select Create Collection.

To create a new collection set:

Press the plus sign at the top of the collection panel.
Select Create Collection Set.
Name your collection set, and decide whether or not to nest it in an existing collection set.
Once created, you can select and drag collections to be nested inside of the collection set.

When clicking on a collection set in the panel, all images nested within that set will populate the grid view (as opposed to a single collection).
2. Organize Your Existing Collections into the New Hierarchies
Through the right-click context menu, you can do the following to a collection:

Rename the collection.
Export the collection as its own catalog.
Set as Target Collection.
Duplicate the Collection.
Delete the collection.

Deleting a collection will not delete the content of the collection from your catalog; it only deletes that particular reference (or bookmark) to the image(s).
Create a "To Be Organized" collection set to gather random collections that do not have a hierarchy yet.
Use color labels to keep track of collections you've organized into your new hierarchies.
Not every image needs to be put into collections, so don't create/keep collections that you'll never use.
3. Add Images to Your New Collection Hierarchies
To put images into an existing collection:

Select the images you wish to add to a collection.
Right-click on the collection in the panel and select "Add Selected Photos to this Collection", or:
Click and drag images from the grid view or film strip and drop them onto the collection.

Take advantage of your library filters, choose more restrictive sources, and change your sorting order to better populate the grid with the exact images you wish to add to a collection.
Create a "To Be Organized" collection set, and add newly imported images into these collections so you can easily see which images still need to be organized.
Automate the image organization process as much as possible by using smart collections with rules and conditions.
Images can be in more than one collection at a given time, so add them to multiple hierarchies if it applies.
---
"The Darkroom" is Now Open for Enrollment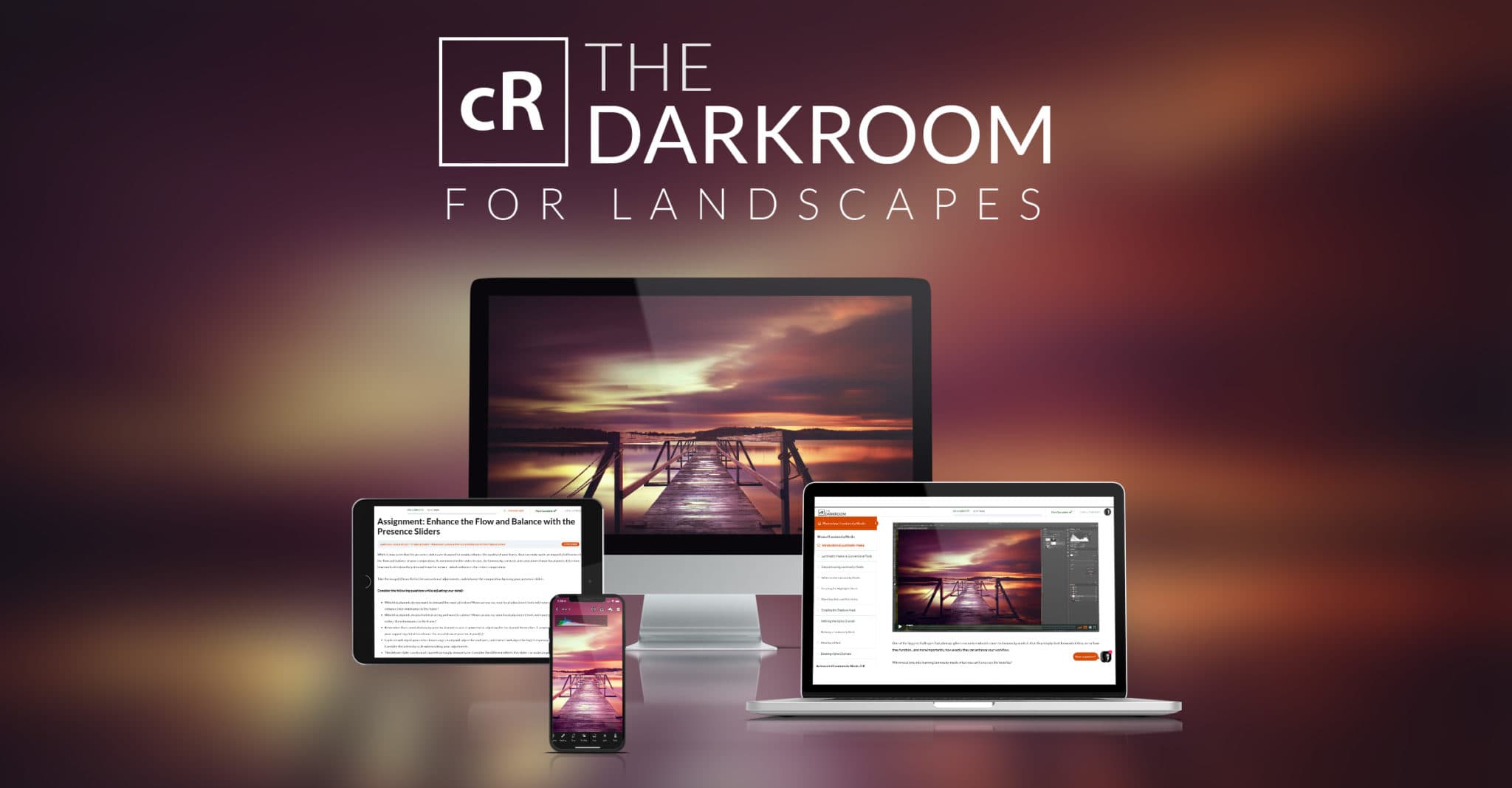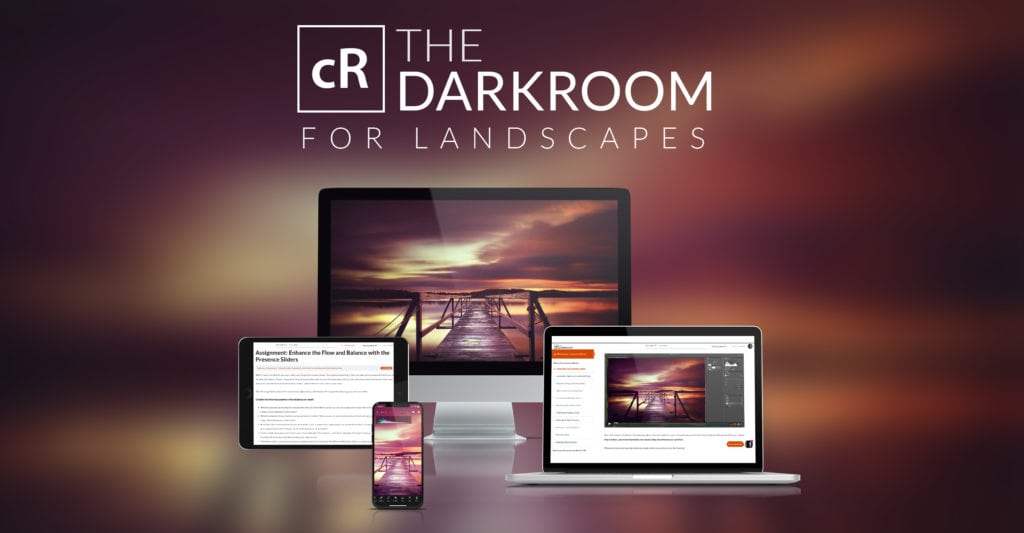 The lesson above is just a small sample of what you'll find in The Darkroom for Landscapes…my private mentorship program for Lightroom and Photoshop.
If you'd like to become more comfortable, more competent, and more confident with Lightroom and Photoshop than you've ever been…
I encourage you to see if The Darkroom is right for you, because it's a lot simpler than you think.