Already a member? Log into your account to access your membership.
Discover the most comprehensive training program on Lightroom and Photoshop…

Made just for landscape photographers!
ENROLLMENT IS CURRENTLY CLOSED.

Join the waitlist to be the first to know when enrollment opens up again.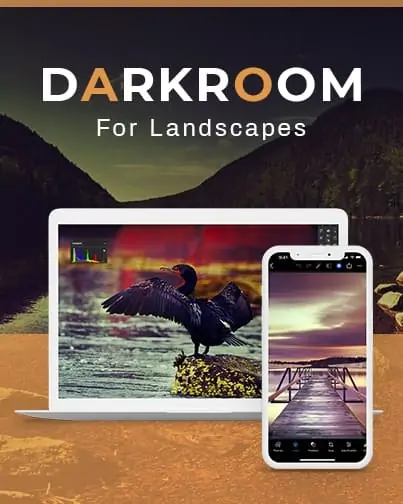 This is my PROVEN system for creating extraordinary, artistic landscape photographs with total confidence in Lightroom and Photoshop.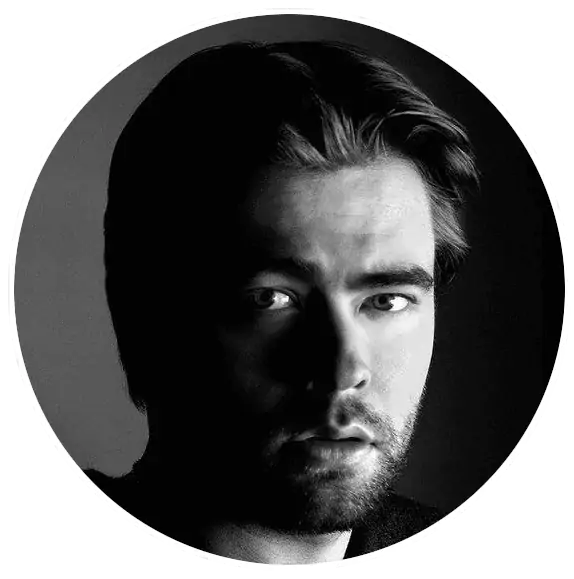 Christopher O'Donnell
Landscape Photographer and
Online Instructor
The Darkroom for Landscapes lifetime membership program includes simple-to-follow (yet incredibly comprehensive) walkthrough video lessons of every tool that you should be using in the digital darkroom…and only the ones that matter.

Because you don't need to learn every single thing about Lightroom and Photoshop to create the best photographs of your life…

…nor do you need 15 panels and 5,000 presets.

That's massively overwhelming…and will actually inhibit your craft, not enhance it.

These 25 modules are spread out over hundreds of bite-sized video lessons that target very specific tools and techniques…segmented into small, manageable steps.

And with instant lifetime access, you can come back and view them again and again, entirely at your own pace….or download them in HD quality to view offline.
The best part? This is for LIFETIME enrollment for a ONE-TIME fee.

No recurring charges, yearly or monthly memberships, or additional payments whatsoever.

PAY ONCE for lifetime access and all future updates and additions.
Imagine being able to go back through your older images and breathe new life into them…finally creating the extraordinary photograph you originally envisioned!

With The Darkroom for Landscapes, you'll develop a workflow that's fun, exciting, and dynamic…without sacrificing any quality.

Here's what you'll get when you join The Darkroom for Landscapes:
[Lifetime Access & Updates] The Darkroom for Landscapes Core Curriculum

300+ Video Lessons on Lightroom Classic
200+ Video Lessons on Photoshop
Both 4K Streaming and HD Downloads Available
50+ Hours of Video Content
15+ Cheatsheets, eBooks, and Study Guides
50+ Practice Files
Lifetime Access to Advanced Topic Courses
Lifetime Program Access
Lifetime Program Updates/Additions

Private One-on-One Support

I know how important direct access to a qualified mentor is, especially during the very first stages of the program. One-on-one support access is included for life with your enrollment.

Private Member Community

This private discussion forum is a place where you can connect with other members and learn from their unique perspectives…and encourage interesting, authentic conversations in a supportive environment.

HERE'S THE SHORT AND SIMPLE
It doesn't matter how skillful you are with your camera or how exceptional your photographs are. If you don't have a proper mentor showing you how to use Lightroom and Photoshop, you'll end up making a lot of regrettable mistakes, waste an immense amount of time (and probably money), and have an all-around miserable experience.

No one wants to waste hours "googling" tutorials for mediocre answers (at best)…

Instead of showing you how to dig yourself out of a hole, I'll show you how to avoid the hole altogether by teaching you the right way, the first time.

Now I still firmly believe that anyone can master Lightroom and Photoshop themselves, IF they have a lot of time on their hands.

However, attempting to go at this alone will result in overwhelm, confusion, and can potentially lead you far down the wrong path. Don't go down that rabbit hole trying to learn everything, but ultimately mastering nothing.

You already know that having an experienced, dedicated mentor can make all the difference in how soon you master your craft.

This program will make you more comfortable, more competent, and more confident with the digital darkroom than you've ever been.

You'll learn to process with intent, direction, and confidence…which will give you a more fulfilling portfolio that is a true representation of your creative vision.

If you know that the next stage in your darkroom journey is the help of a qualified mentor…then I'd like to invite you to join me in The Darkroom for Landscapes.
Ready to create the BEST photographs of your life?
Join the waitlist to be the first to know when enrollment opens again.

(Usually twice a year).