Enrollment is Currently Closed
Click the button below to join the waitlist and get notified when enrollment opens up again (usually twice a year).
The Complete Lifetime Membership Program
For Lightroom & Photoshop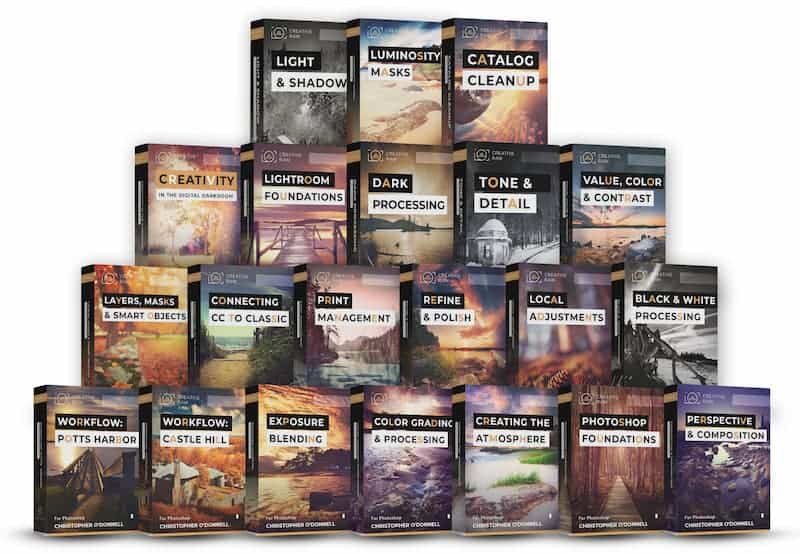 Do you capture magnificent moments in the field, but find that your photographs lack that magic straight out of the camera?
Do you see extraordinary landscapes from other photographers, but feel like you can never get the same results with your own?
Are you confused by all of the different processing tools and techniques, and lack direction on what to do?
Have you spent hours changing the color, contrast, exposure, cropping…only to be disappointed by the results?
Do you have difficulty finding a unique processing style to call your own?
Do you find that your workflow bottlenecks once you bring your photos into Lightroom or Photoshop?
Do you find these programs overwhelming when you know they shouldn't be?
Would you like to learn how to use both Lightroom AND Photoshop together to create "wall-worthy" landscape photographs?
Would you like unlimited one-on-one support to answer all your processing questions as they come up?
If I showed you a comprehensive, complete, and worthwhile investment in your photography that you can grow into…would you be interested?
Learn the Best Processing Techniques...
Here's what you'll learn about Lightroom...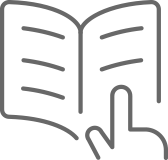 8 Courses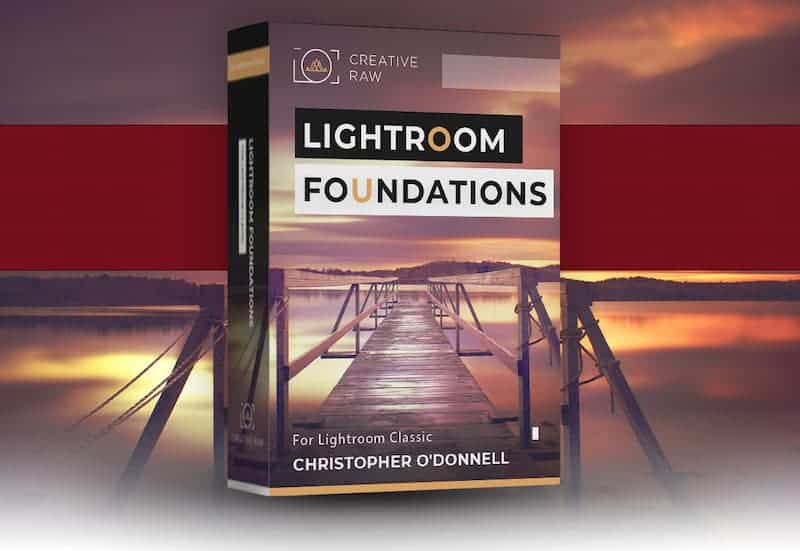 Lightroom Foundations
$79.00 Included
One of the biggest challenges that photographers face is that they don't understand how Lightroom "thinks". I'll take you under the hood and show you exactly how Lightroom connects to your images through the catalog (and what happens to your original photographs), how to import, export, and print your images the right way, and how to properly manage your catalog file(s)...making Lightroom simple and FUN to use!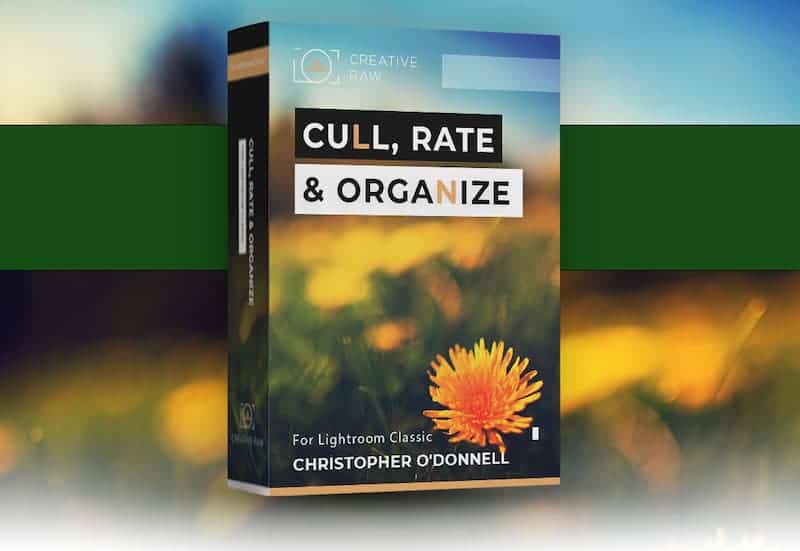 Cull, Rate, and Organize
$79.00 Included
Discover how to leverage the strongest features of the Library module for automated image organization and management. By using smart collections, keywords, virtual copies, and stacks...I'll help you create a simple and dynamic system for culling and organizing your images quickly...and will give you my personal tips for keeping your library tidy, simple, and VERY easy to manage.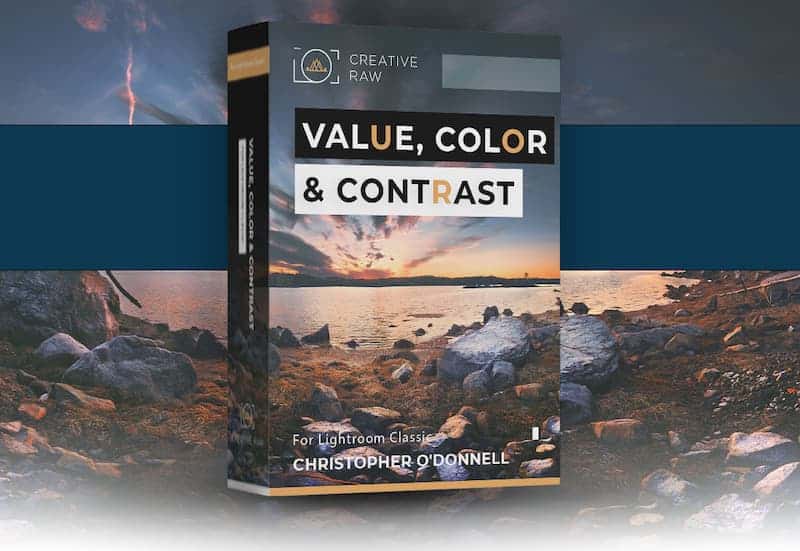 Value, Color, and Contrast
$97.00 Included
While there are many tools and techniques at your disposal, your time in the darkroom all comes down to:
1. identifying your creative intent
2. enhancing the qualities that help to express that vision, and
3. minimizing qualities that distract from it.
And that is achieved by strengthening the relationship between luminosity, color, and contrast...and finding a pleasing balance between all three. Discover how to create and enrich your colors, enhance the atmosphere by directing light and shadow (value), and amplify detail and texture (contrast) to bring attention to your focal points...all with a degree of control and quality that is simply not possible with just your camera. Most importantly, you'll learn how to genuinely love the creative process when you realize just how simple it can be to build a magnificent portfolio!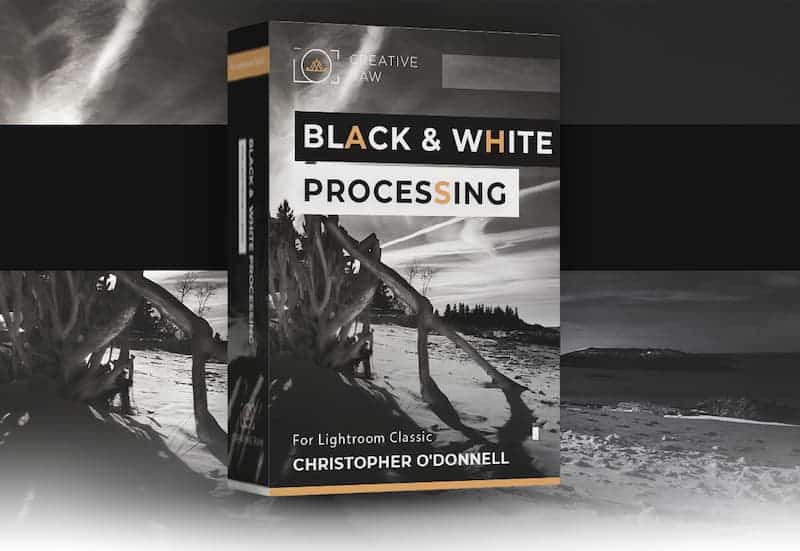 Black and White Processing
$97.00 Included
When you convert your image to black and white, the results are usually lackluster and disappointing: flat, uninteresting tones which elicit a low-impact, boring reaction. Not to worry! I'm here to demystify the black and white workflow (it's actually pretty simple).
First, I'll show you how to identify images that make for strong black and white landscapes before converting them. Then we'll explore how to use custom profiles, curves, and the black and white mixer to enhance your shadows and highlights...unlocking the full benefits of raw format and paving the way to a photograph that explodes with depth, texture, and contrast.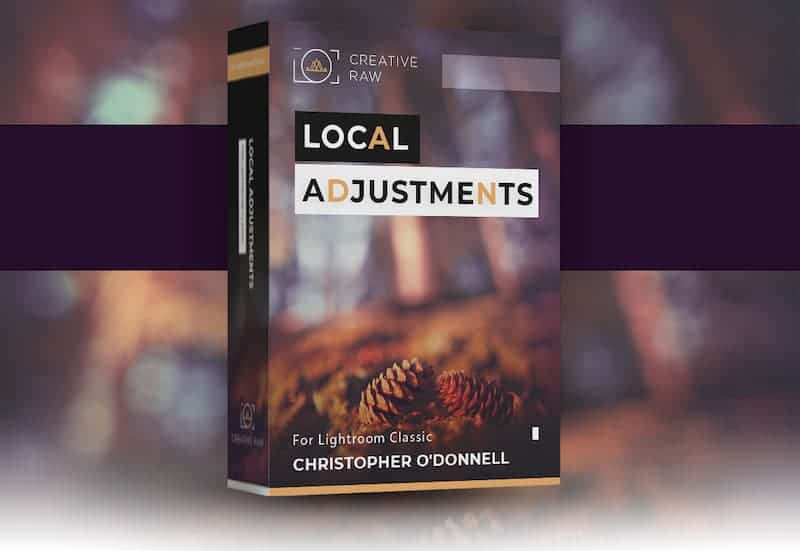 Local Adjustment Masterclass
$49.00 Included
Your local adjustment tools grant you an extraordinary amount of creative freedom in Lightroom by allowing you to (almost) pinpoint exactly where you want an adjustment to appear in your frame – even down to a specific color or tonal group. This allows you to tailor your adjustments to the unique needs of specific (local) parts of your frame, as opposed to making blanket global adjustments. This comprehensive masterclass will walk you through everything you need to know about these three indispensable tools: the radial gradient, linear gradient, and the brush tool (including an in-depth lesson on how to practically use feather, flow, and density together).
NOTE: This course will be updated and replaced with my Lightroom Masking Masterclass in early 2022.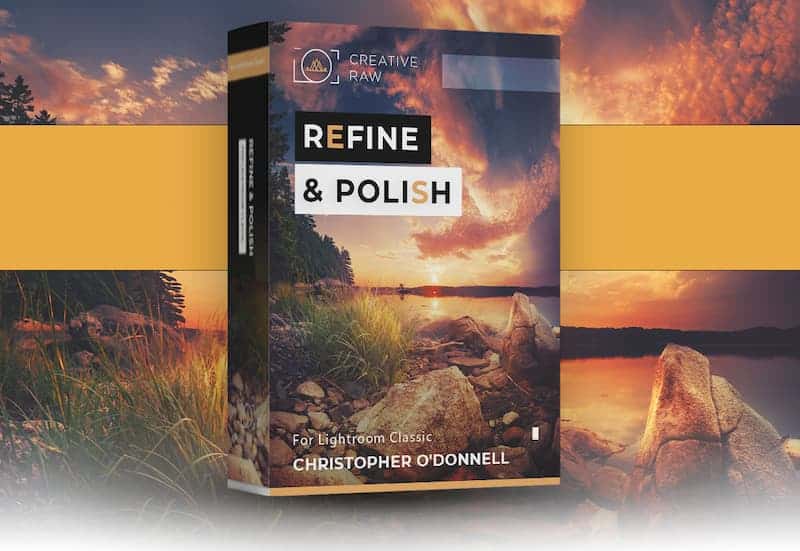 Refine & Polish
$79.00 Included
Much like any creative medium, the biggest improvements in the quality of your final photograph come from the smallest adjustments. Learn how to properly prime and refine your "canvas" to give your photographs that final polish. This course gives you the most in-depth understanding of Lightroom's most powerful refinement tools: sharpening, noise removal, split toning, spot removal, and vignetting.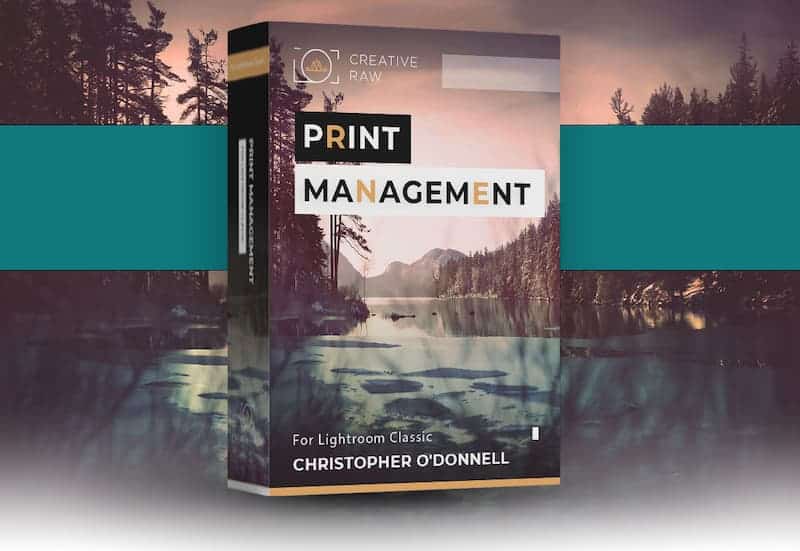 Perfect Print Management
$79.00 Included
Are your prints too dark, or do the colors fail to accurately represent what you see on the screen? There are many options available in the Print module that will grant you pinpoint accuracy in your final print....but unfortunately, many photographers don't know what they do. In this course, we start with how to use soft proofing and ICC profiles to simulate a perfect preview of what the printed image will look like, saving you time and a LOT of paper and ink. Then we jump into the incredibly powerful (bot often overlooked) Print module, exploring every option available - including how to create printing templates, picture packages, and collages.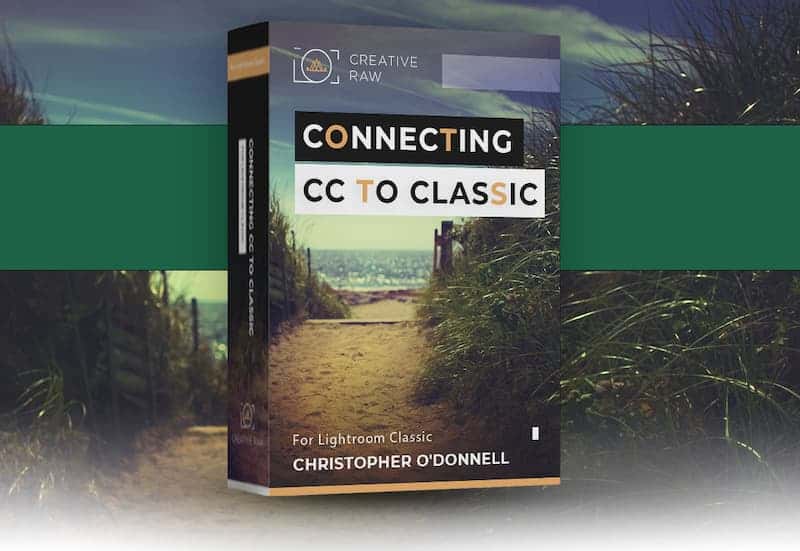 Collecting CC (Mobile) to Classic
$79.00 Included
While Lightroom Classic is a powerhouse for precise processing and stellar organization, Lightroom CC (mobile) opens up an entire world of new possibilities when you're away from home. In this in-depth course, learn how to connect Lightroom CC to Classic Lightroom CC to import, edit, and manage your photographs away from your main computer, which can also serve as another form of backup while you're on the road. This allows you to connect to your Classic catalog from ANY device, and from any location with internet access - even from a hotel computer! Here's the best part: you can sync the changes you make in Lightroom CC to the same images back home in Classic - without having to lug around external drives or a laptop.

...and Here's What You'll Learn About Photoshop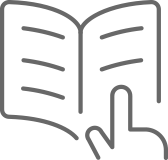 8 Courses
When you capture a truly extraordinary photograph, you want to give it the attention it deserves....and that is where Photoshop comes in.
Many tend to avoid Photoshop altogether as it initially looks very confusing or labor-intensive...or perhaps they know a lot about the program already, but just can't piece together how to use the techniques on their own images.
If you're serious about advancing your craft and creating your best landscape images of a fine-art quality, then there is no question that Photoshop is where you need to be.
Let me translate Photoshop for you into easy-to-follow lessons that you can start watching right now.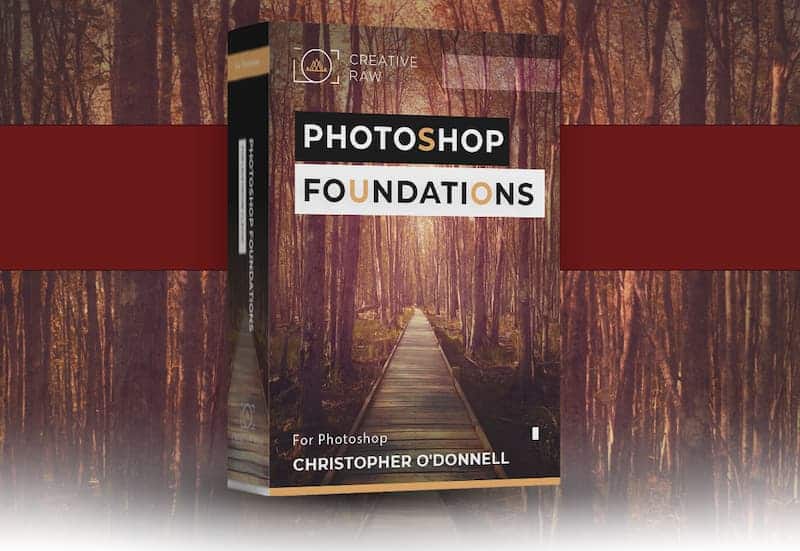 Photoshop Foundations
$79.00 Included
Photoshop interface may seem intimidating at first, but once you (1) understand how to use a few basic panels, and (2) make some quick adjustments to your base Photoshop settings, the workspace becomes incredibly simple to navigate. In this introductory course, learn how to properly set up your Photoshop preferences for landscape photography, tour the workspace, and how to avoid costly mistakes by opening and saving your images the correct way.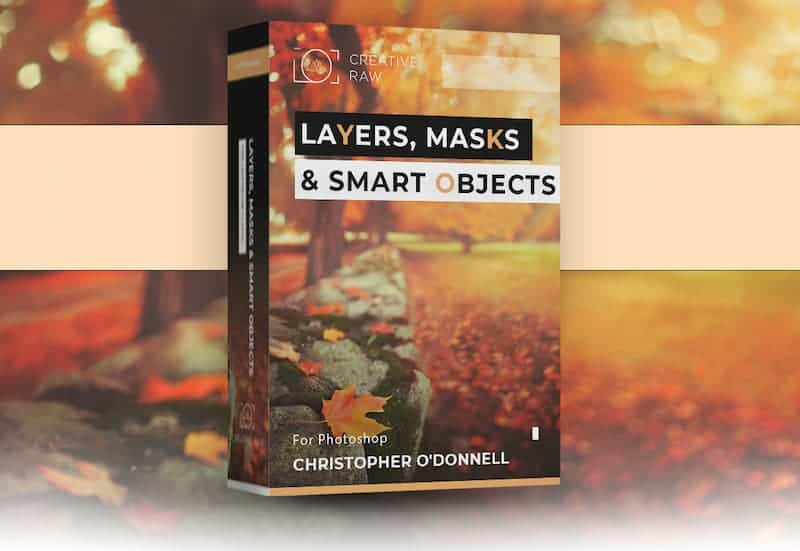 Layers, Masks, and Smart Objects
$79.00 Included
If you could learn only three key tools to Photoshop, it would be layers, masks, and smart objects. They make up the backbone of any creative technique and open up an entire world of advanced possibilities that Lightroom simply can not offer (even with the masking panel). In this comprehensive course, I'll show you exactly how layers and masks work, how to leverage their incredible power for landscape photography using groups, and how to integrate smart objects into your workflow for the most sophisticated image adjustments.
Once you understand these tools, even the most advanced techniques (like exposure blending or light painting) will make total sense...and you don't have to spend all day behind the computer to finish a photograph!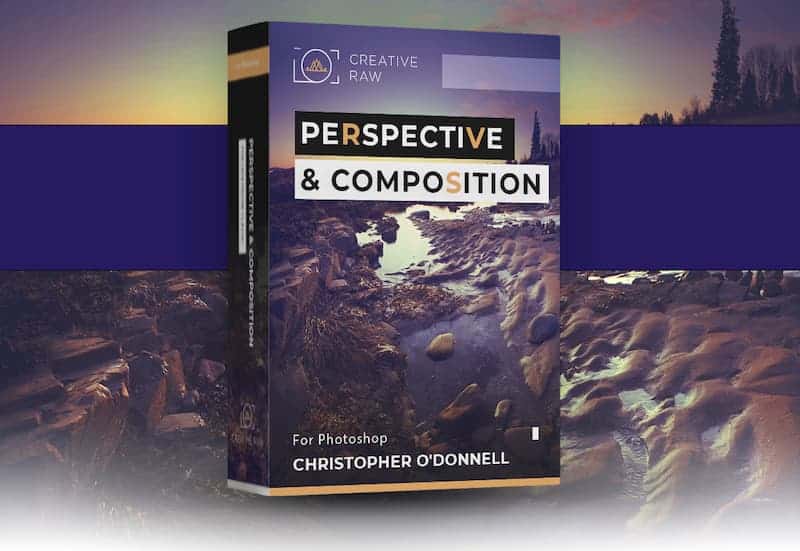 Perspective & Composition
$129.00 Included
A big part of my processing workflow is making small, yet meaningful shifts to my composition and perspective using a wide variety of Photoshop tools. This becomes especially important when shooting with wide-angle lenses, which will often distort your focal points and bend straight lines. Here you'll find full tutorials on the transform and warp tools: my favorite methods for manipulating my composition. This stage is also when I clean up the frame from distracting elements...so you will also find full lessons on the Clone, Patch, Spot Removal, and Content-Aware tools.
As a bonus, I've also included my advanced focal blending workflow which is particularly helpful when working with panoramas.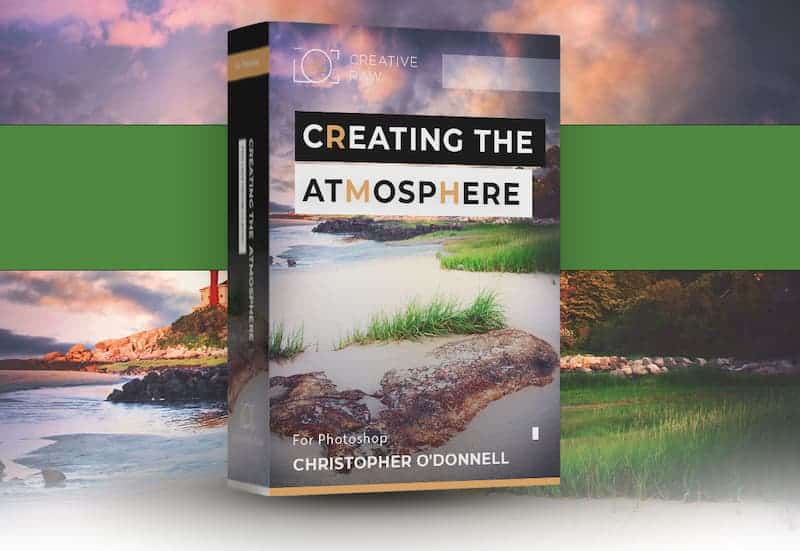 Creating the Atmosphere
$129.00 Included
I'll show you how to deepen the meaning behind your frame and create an engaging atmosphere through specialized workflows. Here you will find lessons on my favorite processing techniques to enhance the atmosphere of your landscape...such as the Orton Effect, adding sun glows and sun rays, and using atmospheric perspective to deepen the depth of field. This will radically expand the range of moods you'll be able to create...and nurture the development of your own ideas. Also included are advanced lessons on removing lens flares and white fringing, which can sometimes be very stubborn.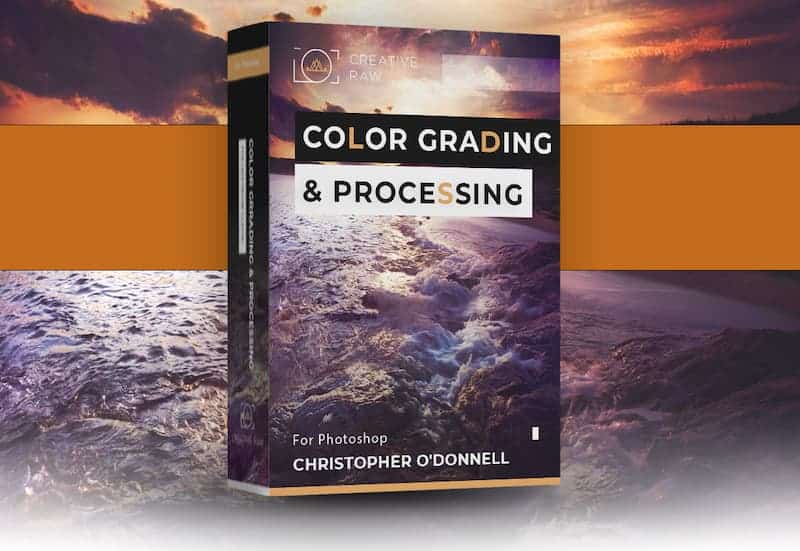 Color Grading & Processing
$129.00 Included
Learn every step of my signature 5-part color grading workflow that has taken me years to develop and refine. This easy-to-follow system can be used on any photograph to enhance depth and harmony, enrich colors, and create a painterly ambiance for wall-worthy landscapes...derived solely from your unique vision. By exploring color theory and balance, you'll learn how instantly enhance the contrast and texture of your hues with a few small adjustments...recreating the atmosphere you captured in the field (or completely transforming it).
Since this is a true start to finish course, I've also included lessons on the finishing touches...such as final image clean up (including how to remove color banding), vignettes, and my full sharpening workflow.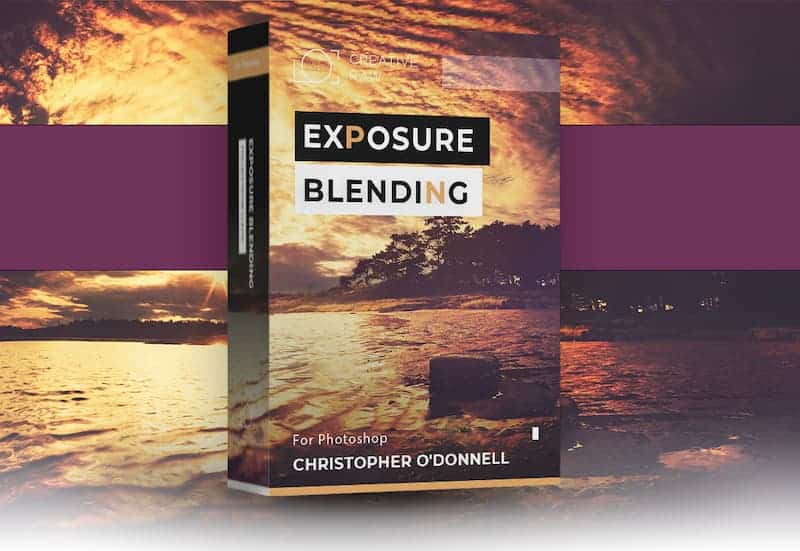 Exposure Blending
$97.00 Included
Our cameras typically can not capture the full range of detail in a single frame...which often leaves your images looking lackluster compared to the scene you witnessed in the field (this is especially true for landscape photography).
Learn how to properly bracket and blend to create images that explode with vibrant colors and exceptional detail without any enhancement....for an impactful, yet completely natural-looking landscape photograph.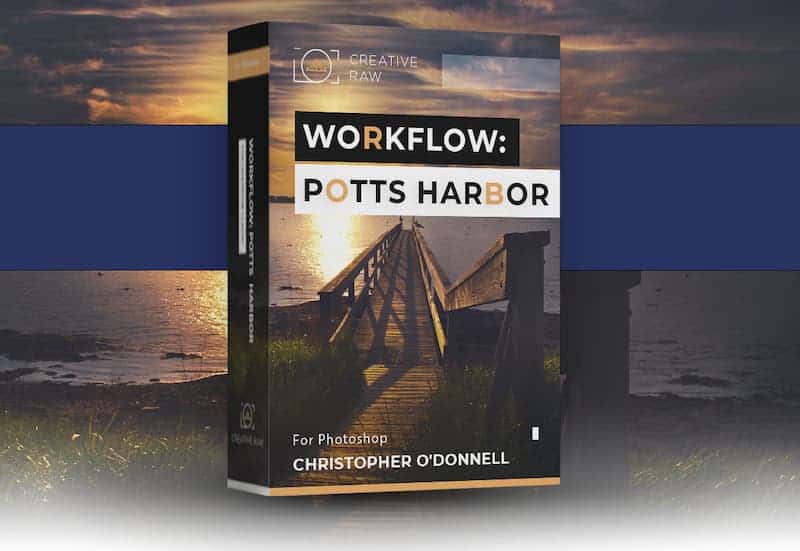 Workflow: Potts Harbor
$49.00 Included
Join me as we take a deep dive into my image archives and pull out some of my earlier work (that can do with a bit of updating) and go through a full reprocessing session, step-by-step from the original raw file all the way to the finalized image.
In this comprehensive walkthough, we're going to improve the quality of our color harmony and purity while retaining the highest amount of detail from the original raw file….specifically, how to make major color shifts without introducing noise and other unwanted artifacts. I'll also show you every step to one of the most complex exposure blending situations: straight into the setting sun.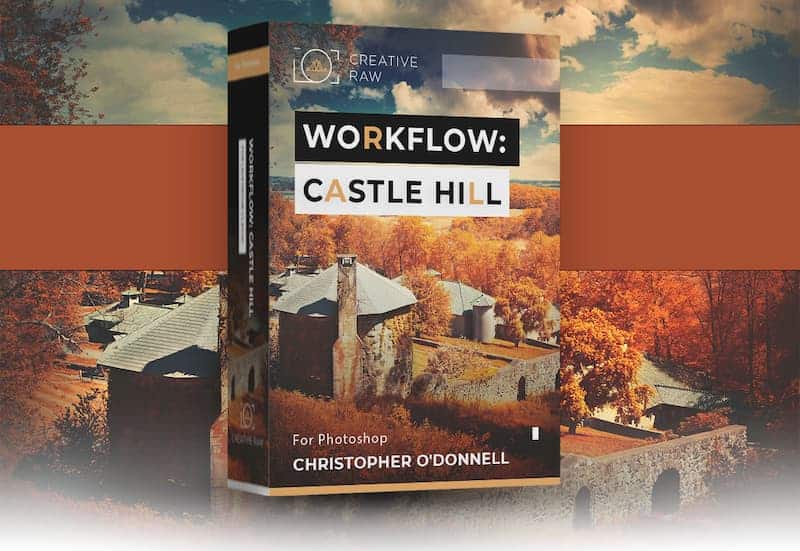 Workflow: Castle Hill
$49.00 Included
Have you ever tried replacing the sky, only to be disappointed with the results? Even Photoshop's "sky replacement" feature can make some ugly mistakes. For this comprehensive start-to-finish walkthrough, I'll show you every step to my advanced sky replacement workflow for those particularly challenging images that require a 100% manual approach. Then, we'll explore how to match and enrich your colors and tones to integrate the new sky seamlessly into your landscape.

And Don't Forget the "Advanced Topic" Courses...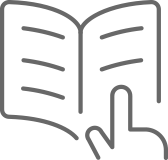 5 Courses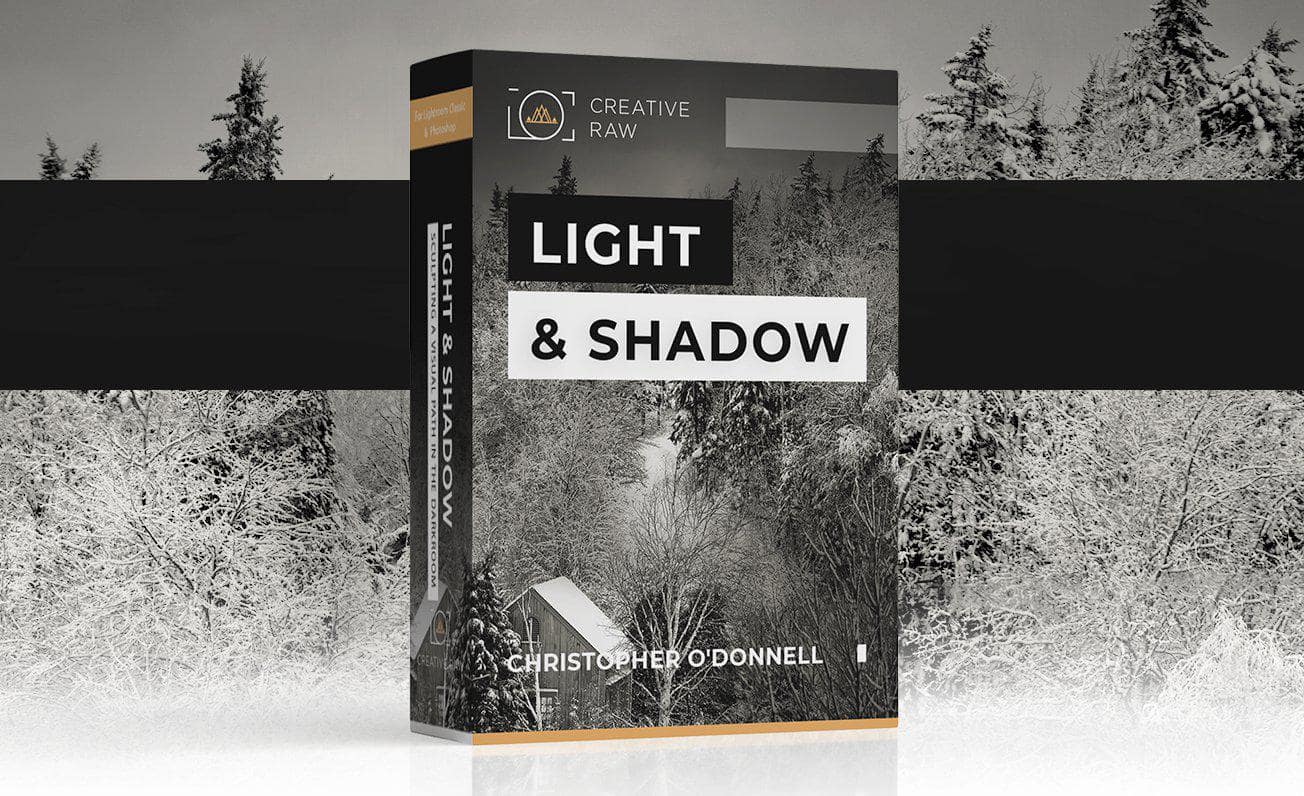 Advanced: Light and Shadow
$129.00 Included
Dodging and burning is absolutely the number one method for enhancing the mood and atmosphere of your photographs, which makes it one of my favorite processing techniques. This incredible workflow allows you to literally paint light with a brush, carving out a path that leads the viewer through your frame...and I'll show you a simple (yet versatile) technique that will give you the highest quality detail and color every time.
Learn how to expertly sculpt light and shadow in both Lightroom and Photoshop. First, I'll show you my advanced-level workflow for dodging and burning landscape photographs, as well as several specialized creative techniques to enhance detail, texture, and contrast.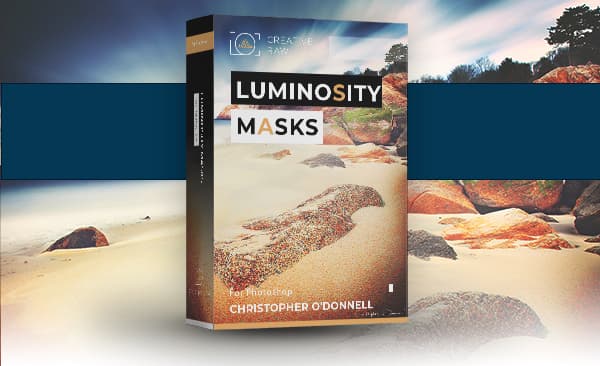 Advanced: Luminosity Masks
$129.00 Included
Most photographers know that luminosity masks provide the best way to make high-quality color and tonal adjustments. They can enhance almost every technique in Photoshop:
Crisper detail with dodging and burning…
Stronger, more accurate selections with exposure blending…
Richer, more vibrant hues with color grading...
And that's just scratching the surface.
Unfortunately, many think that luminosity masks are difficult to use or take up too much time, but the reality is that they're ridiculously easy (and free) to use thanks to recent technology. I'll show you exactly how to create and use luminosity masks efficiently, clearly, and with absolute control. And with my engaging creative exercises, you will deepen your comprehension and learn how to use this revolutionary tool to create your very best photographs.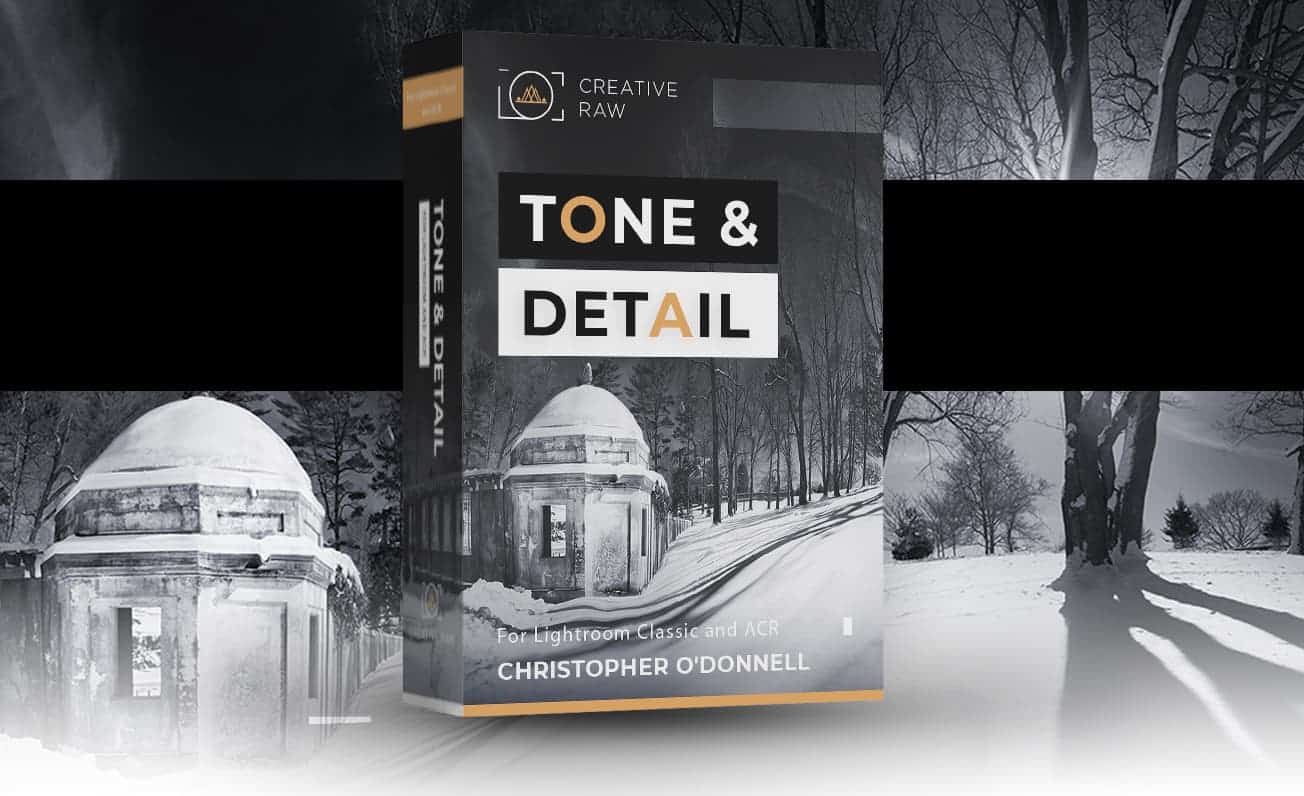 Advanced: Tone and Detail
$97.00 Included
Ever wonder what the difference is between clarity, contrast, and texture? Or perhaps you don't understand the exact changes taking place with your basic sliders, and resort to randomly pulling at them until you achieve a passable image? Learn how to leverage the tone and presence sliders of Lightroom (or ACR) to enhance contrast, detail, and create an overall higher-quality photograph with intent and direction.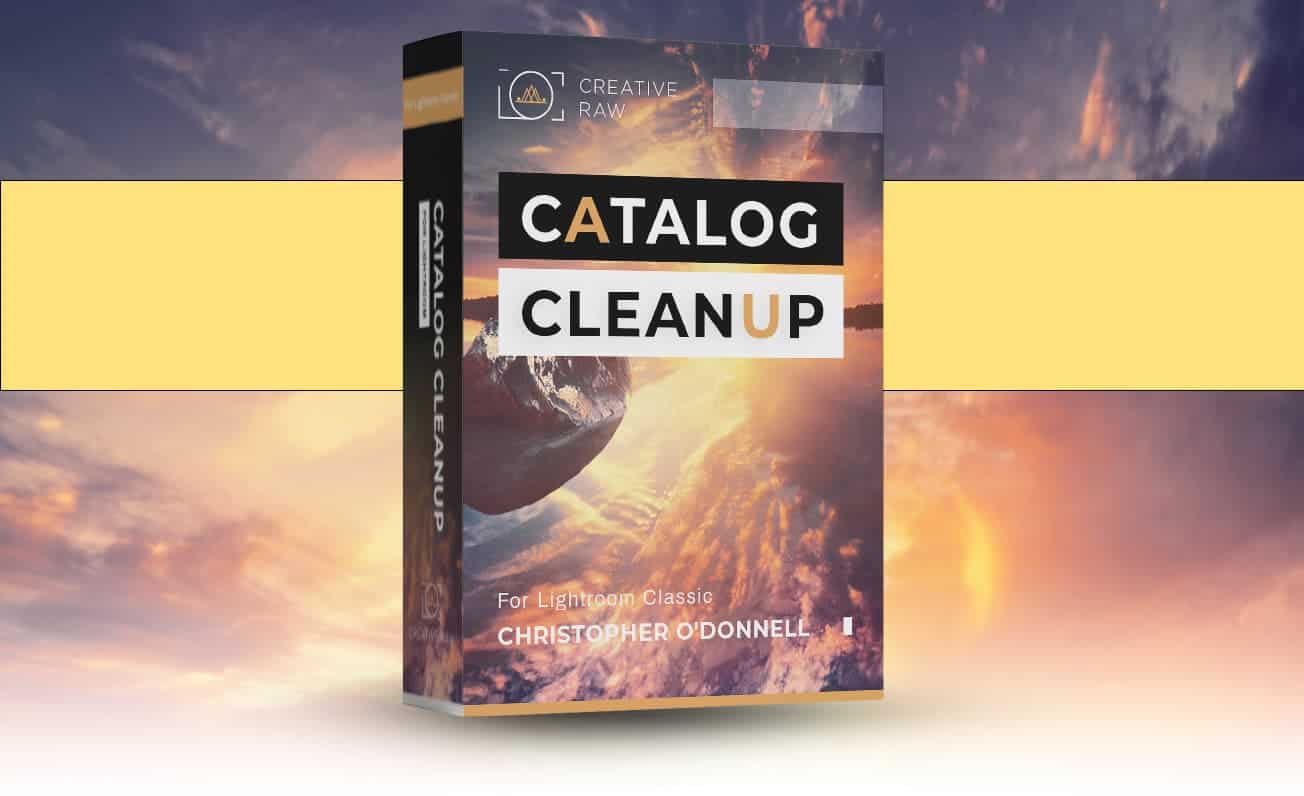 Advanced: Lightroom Catalog Cleanup
$97.00 Included
Is your Lightroom catalog in disarray and could use a bit of "spring cleaning"? Perhaps you have missing images and folders that need to be found, or have a random mess of collections and keywords with no actual strategy in place. Or maybe you have no strategy whatsoever, and your catalog is now a random hodge-podge of keywords, collections, and a loose pile of images.
Learn how to tame your Lightroom Classic catalog with this step-by-step guide for organizing your existing image files, keywords, and collections..as well as how to develop your own SIMPLE strategy for staying organized in the future (so you never have to clean up your catalog again).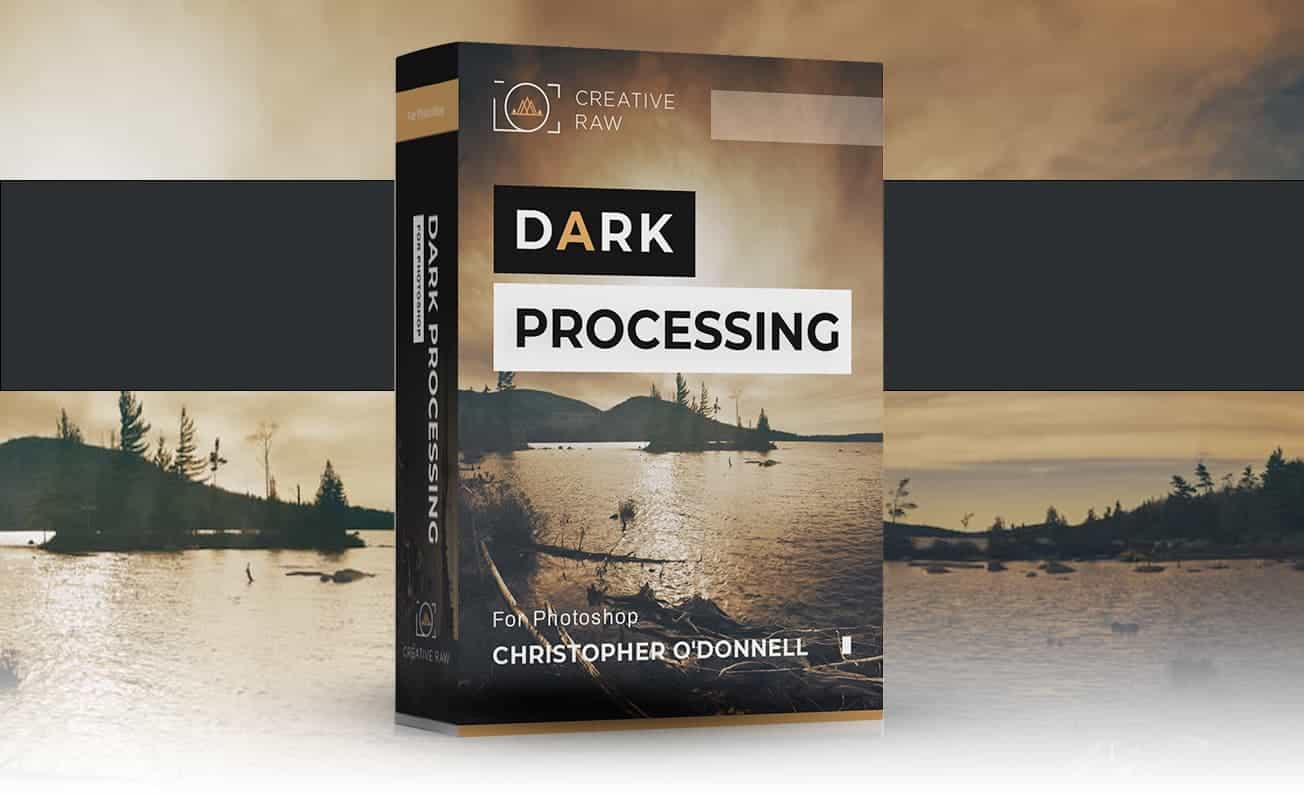 Advanced: Photoshop Dark Processing
$79.00 Included
"Dark processing" is the art of sculpting shadow around light…where you first darken the environment and then gently (and purposefully) build up the highlights back into the image. The result? An ethereal, mysterious environment that is exploding depth and interest by creating around the absence of light.
Learn how photographers create a dark, moody atmosphere in their landscapes! If you're searching for something new, exciting, and advanced to learn in Photoshop…then I think you'll really enjoy this fun and dynamic course on dark processing.
Not only will you get instant access to these 22 courses TODAY, but will have LIFETIME access to the program...which includes all updates AND new courses!
Envision, Create, and Refine
The best part about this program is that it DOES NOT rely on presets or actions – meaning you will actually learn step-by-step how to process your very best landscapes instead of relying on automation.
This level of darkroom expertise will pay off exponentially as you'll be able to instantly know how you want to enhance your images...
And the exact steps needed to get your image there...
Making the darkroom easier, more enjoyable, and creatively fulfilling.
Imagine being able to go back through your older images and breathe new life into them...
Finally creating the extraordinary photograph you originally envisioned!
Here's What Other Landscape Photographers Have to Say...
Member Reviews

Randall Huleva
I just wanted to take a moment and thank you for the absolutely fabulous courses and tutorials that you have produced - and for being absolutely the BEST photo educator I have personally encountered.

I have had a lot of memberships over the years - many with the biggest and most famous names in this business. However, I find your sincere, down to earth and extremely knowledgeable style - all while being one of the nicest and most humble people I have had the pleasure to work with - to be far superior to them all!

Your program has been one of the best investments I have ever made in my photography. I was skeptical at first because I had heard the same "sales promotions" pitched so many times before. While most of them ended up being a disappointment, your courses have exceeded even my most optimistic HOPES of what a good course should be.

Geoff Dawes
Well thought out and very well produced. It is the most comprehensive and helpful course I have ever taken, and I have taken a lot of courses.

The "nuts and bolts" of the course, learning the myriad of buttons and controls, is done in such a way as to be extremely easy to follow and implement. But what puts this course a level above any other I have done is the fact that Chris explains in great detail why one would use the adjustments explained. This has meant for me that when I take a photograph my decisions are not just based on field conditions anymore, but also on what I can achieve later in post-processing.

The day I signed up to Creative Raw was the start of an incredible journey that has brought me much further than I could have ever imagined. If I had a teacher like you as a child, there would be nothing I couldn't achieve. I am so looking forward to the next batch of lessons. I have never had so much fun learning something new.

Thank you Chris, you will never know how much I appreciate the incredible tutorials that you produce.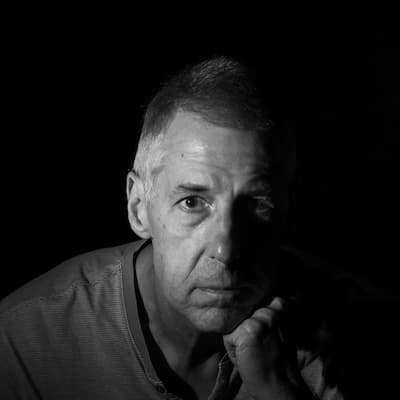 Kevin Payne
If you are looking for a combined source of Lightroom and Photoshop training one needs not to look any further than creativeRAW. A one-off lifetime membership fee provides access to many hours of comprehensive training which, by the end of it, your proficiency and level of understanding of Lightroom and Photoshop will have improved tremendously.

One of the other aspects that sets creativeRAW apart from other photography training sites is that Chris is always adding to the comprehensive list of training courses at no additional cost.

Chris takes the time to explain in detail the what, why and how to achieve a specific post-processing goal to ensure a thorough understanding of the topic. Lessons can either be downloaded or watched online, which if you have an Internet connection like mine which is slower than a tortoise on opiates, it enables you to download courses overnight (or whatever time suits you) and watch them at your leisure.

The courses are put across clearly, are easy to follow with Christopher's relaxed presentation style. In addition, if like me, you find it difficult to remember everything you have learnt then creativeRAW becomes a great source of reference material which you can go back to at any time.

If still in doubt, the icing on the cake is that once you are a creativeRAW member you can email Chris with whatever question you have (on pretty much anything photography related), which for me was to recommend places on the east coast to see the fall colours where I had booked a vacation.

Thank you, Christopher, for such a comprehensive set of courses.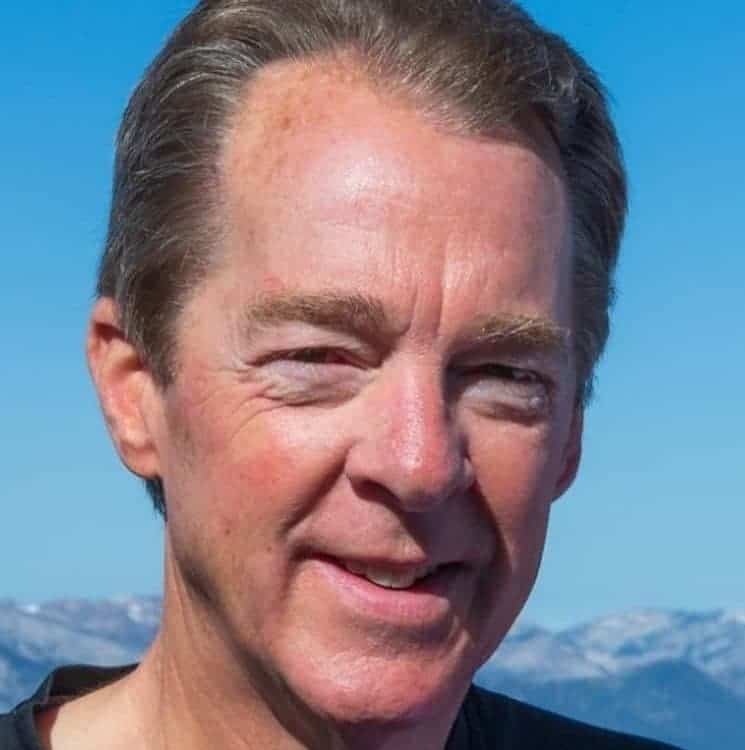 Wayne Gillepsie
Chris' knowledge of Photoshop and Lightroom is off the charts and his ability to explain it to newbies like me is equally invaluable. He is so dedicated to his craft and his sharing of this knowledge with the members just shows how passionate he is to teach the world how to master the very intimidating world of Photoshop and Lightroom.

On top of that, the 24-7 one on one help is just as he states. A mere email away. I have asked him many times to explain things to me and his response is almost immediate and so helpful. He won't make you feel intimidated to ask at any time.

I can say, because I have tried other sites, that you will never get this type of support without having to pay an awful lot more and have a subscription that constantly has to be renewed with additional funds ad infinitum.

My photography has improved immensely by viewing and using the techniques that are taught at Creative Raw. There were many times that I really wanted to throw a brick through my monitor when I used Photoshop. That is no longer the case. When I get stuck now I will just send a jingle to Chris and he will get right back with a detailed explanation of what I am missing.

If you have any need to improve your skills in Lightroom and Photoshop, I would highly recommend that you become a lifetime member immediately and begin the journey to mastering these programs with Chris' help. You will not be disappointed.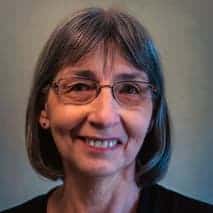 Paula Buermele
I began learning Lightroom with Chris's classes in 2015. I was new to digital photography and I knew nothing about how to process a photo.

Chris's method of teaching is very methodical and the lessons are presented in a logical order. I was able to build a sensible workflow right from the beginning. Most other teaching programs ignore things like lens correction and the transform tools but no stone is left unturned in the creativeRAW modules. I not only built a solid set of processing skills, I built confidence in my results.

The most important thing I learned was how to analyze my photos to see what needed adjustment. I didn't waste time just guessing what to do or experimenting and getting a pleasing result with no idea about how I got the result or how to repeat it on other photos.

The lifetime membership option is especially valuable. I know I can count on Chris to help me work through a question or give helpful advice on how to solve a problem that eludes me. The facebook forum is also a gentle way to stay in touch with other photographers and get inspiration or simply enjoy other people's work.

I highly recommend these courses for photographers who want their photos to reflect the beauty of their work."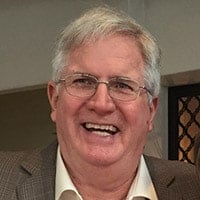 Mike Fitzpatrick
When I retired I began a quest to get back into photography and learn PS and LR. I utilized free and paid subscriptions from a variety of web sources and acquired Chris's initial Lightroom course in a bundle.

I was blown away by the course which was far superior to any others I had seen both in terms of organization and content. I have since become a lifetime member of The Darkroom for Landscapes and never regretted it. The new website is beautiful and I look forward to completing the new PS courses.

The courses offer something for beginners to advanced users and information is presented in an easy-to-follow format that tracks your progress and offers quick links to review areas that need additional work.

It is evident that Chris cares deeply about his craft and unselfishly shares his knowledge with others. He is continually adding content and provides free one-on one-support. I would like to thank Chris for all his efforts and strongly encourage others to consider a lifetime membership. You will be happy you did.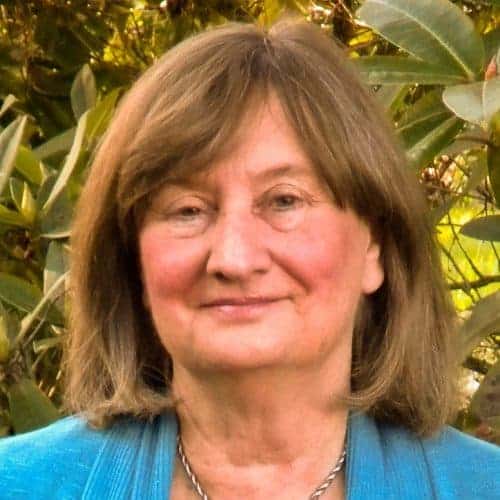 Joen Wolfrom
As a long-term Lightroom underachiever, I vowed that this year was my year to become proficient in Lightroom. Hence I jumped at the chance to enroll in Chris O'Donnell's online class. Chris's lessons, presented in a sequential learning style, set me right on-course.

The first lessons were welcome reviews with new insights presented in an informal, learning-friendly pace. Subsequent lessons gave me the much-needed information that I yearned to know and provided me with hands-on experimentation for skill-building. I am thrilled with my new-found knowledge and photo-editing skills. For me, this class has been a priceless opportunity.

Knowing this, he should be truly impressed with himself, as it's been sunny and in the 70s and 80s these past few days and I haven't even noticed. I've been immersed in the lessons and my practice images. My head is spinning; my notebook is jammed with notes, and I'm on a Lightroom high!

I so amazed at how much Lightroom has to offer that I never knew. Wow! Obviously, I have done very little processing of my many thousands of pictures. It's daunting and somewhat laughable to think about what I didn't know I didn't know. :-)

My eyes are now wide open…..waiting for the next section to unveil many more concepts and hints that I now don't know. I can hardly wait for tomorrow to appear. Cheers!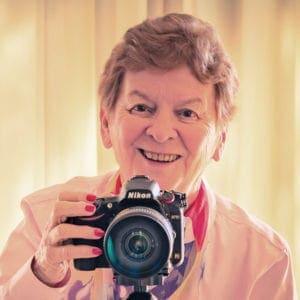 Wendy Jacobs
As a novice photographer, this course was an inspiration. Previously I had looked at a number of tutorials which in the main assumed a certain amount of knowledge that I just did not have.

I then came across tutorials by Chris O'Donnell and suddenly I had found someone who was able to explain the basics of Lightroom for landscape photography in a very detailed and easy-to-understand way.

After viewing a number of free tutorials by Chris I decided to take the plunge and sign up for a lifetime subscription to his courses. This was the beginning of a great learning experience. The course was compiled in a very structured and easy to follow set of lessons, which could be viewed as often as you wished and in any order if you wanted to go over a particular area which was proving difficult.

The other way in which this course excels is in the one-on-one support. Chris makes it easy to email him with any questions and responds so quickly I was amazed at the promptness and thoroughness of his replies. Every question is treated courteously, although I am sure some of mine showed my lack of knowledge of the subject originally.

My photography has improved immensely and I have recommended to a number of my friends and to fellow members of the camera club to which I belong, that they should not hesitate to become lifetime members.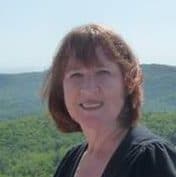 Pam Wolfe
From beginner to professional, everything you need to know about Photoshop and Lightroom you will find with The Darkroom for Landscapes! The best deal is the lifetime membership where you pay one very reasonable cost and all future updates to the program is yours for no additional charge. You get a comprehensive course in Photoshop and Lightroom, plus free ebooks, handouts, cheatsheets, practice files, videos and more!

If you ever have a question, it's so easy to send Chris a note. You won't believe how quickly he gets back to you with a detailed, concise answer! His teaching style is so easy to understand and he explains not only how to take the steps to process your photos, but why. This to me is invaluable!

I've been a lifetime member for years and I'm always amazed at the lessons Chris continues to add, always more to learn. Best investment ever!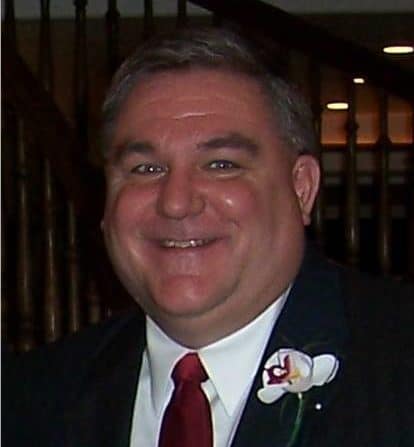 Larry Nevins
I don't typically write, but I have to this time. I want to thank you VERY much for these videos. I am an amateur photographer that is exploring using stock photography to build up another income source. Lightroom has been an enigma to me, and my fear of delving into it has kept me from doing any significant post-processing.

The course is easily the best money I've spent to help me overcome my fear of LR and post-processing. You've produced a powerful and extremely useful tool for folks like me who were afraid of LR. I've already been able to select and edit enough images to be able to submit to stock agencies to get started. This is a big step forward for me; one which I've hesitated to take for too long.

The course is tremendously valuable. Even more valuable is your willingness to answer questions and offer advice – to be a mentor. Thank you!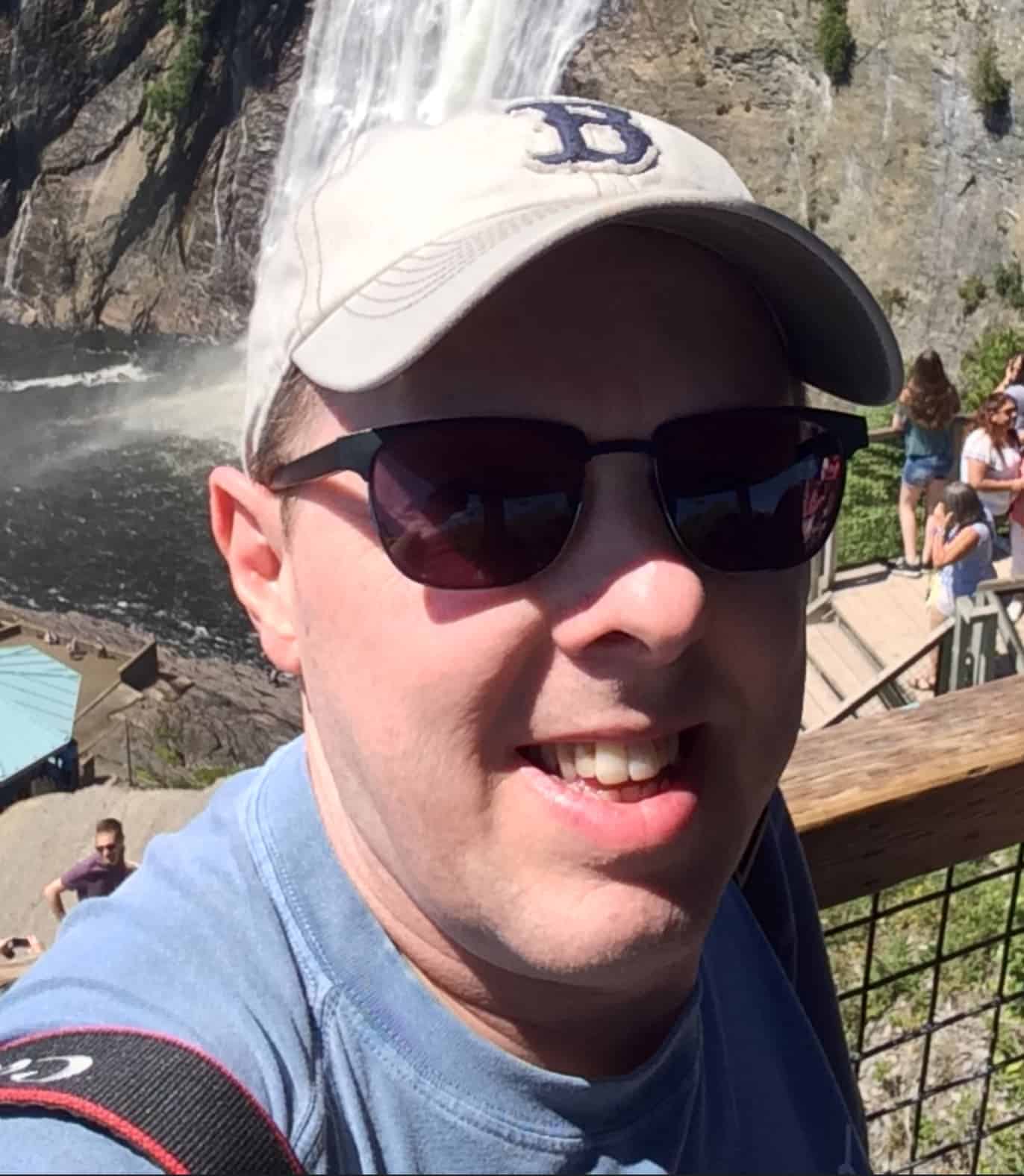 Mark Hawley
I would recommend The Darkroom for Landscapes for anyone who is serious about their photography and for those that use/want to master Lightroom and Photoshop. Initially, I started with the free tutorials that Chris O'Donnell made available, but that was enough to make me want to enrol as a Lifetime Member and I am glad that I did!

Chris provides excellent tutorials that go into great detail of how to use Lightroom (LR) and Photoshop (PS), from getting used to the programs through to more complicated techniques of layer masks and exposure blending.

When I first started to use these programs I was rather overwhelmed by the steep learning curve required, but following Chris's videos has helped me to overcome my fear and really start to grasp the power and versatility of LR and PS, so that already I can start to see the difference in my photos.

My fellow members are also showing improvements with their pictures as we are able to share and comment on each other's photos. I have seen several occasions where members have listened to the suggestions of others and adjusted their photos accordingly. Similarly, I have learnt a lot from them as they are happy to share their camera settings/techniques, etc., all backed up with the one-to-one tuition that Chris offers within the Lifetime Membership.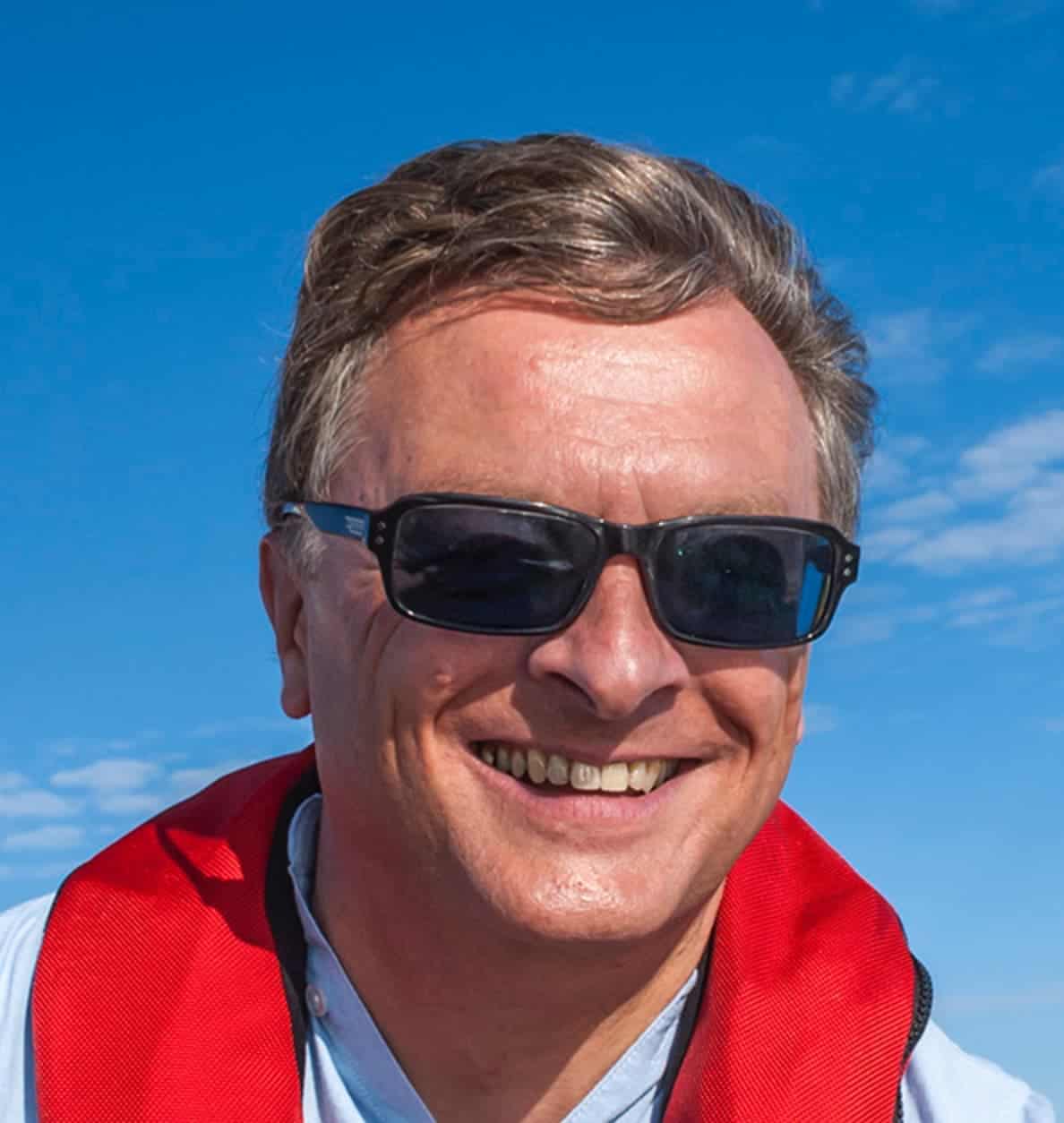 Stephen Bavis
I just want to let you know how pleased I am with my purchase of The Darkroom for Landscapes.

The quality of the videos is superb, taking us through the detailed steps necessary to get the best out of Lightroom and Photoshop. My photo processing has improved significantly as a result of following the techniques you explain. In part, that is helped by you providing copies of the files you work with in the videos so that we can copy what you do. The best way to learn, is to do!

I'm also impressed by the level of personal support you provide. I started the Lightroom course using an older version. When I contacted you to explain the issues I was having, you provided an older copy of the Lightroom catalog so that I could practise the techniques. You are also open to answering detailed questions, which is a big help to those of us just starting out on the Lightroom journey. Plus, your response is very quick, usually within a day (despite the time zone difference between the USA and the UK!).

In addition, the private group is very active and, therefore, very informative and inspirational.

Overall, I am very impressed and wouldn't hesitate to recommend the program to other photographers who need help in using Lightroom or Photoshop.
The Darkroom for Landscapes
Complete Video Collection

Enrollment is Currently Closed
Click the button below to join the waitlist and get notified when enrollment opens up again (usually twice a year).
A few video samples of what you'll find in the program...
Video Samples
Fair Warning!
If you're only looking for "hacks", shortcuts, and one-click presets that give your photographs an instant "pop"....this isn't the program for you. By investing in this program, you're doing much more than simply making a one-off purchase like a book or attending a workshop, where the value abruptly ends...
...nor is this your typical hodge-podge of random "shortcut" tutorials with no thread of continuity.
With The Darkroom for Landscapes, you are investing in a cohesive, supportive learning system designed for the long-game.
I'm going to help you build a custom framework for your darkroom workflow so you know exactly what you want to create, and the correct sequence of decisions required to get there...
...because you don't need to use every tool in Lightroom and Photoshop to achieve YOUR creative goals. Not only is that massively overwhelming, but it will overcomplicate your workflow and distract you from creating meaningful images.
Instead, I'll show you how to "lean in" to your creative strengths and cultivate a craft based on your unique vision...because who wants to simply become a library of tools and techniques?
This is why free tutorials can be fun and interesting for a while...but rarely do they move the needle in your creative development. They lack the necessary context and nurturing environment that will make you grow as a photographer...
...and if you've tried other courses in the past that left you disappointed, this is probably the reason. This program is VERY different, and wholly unique.
This is a true investment that will grow with you. I am always adding more to the program, so your craft will never plateau.
There are photographers who joined this program over six years ago and they still get immense value to this day....and as you'll read below, they call it the best investment they've made in their photography.
And all without having to sacrifice quality for simplicity.
More Testimonials from Happy Landscape Photographers...
Member Reviews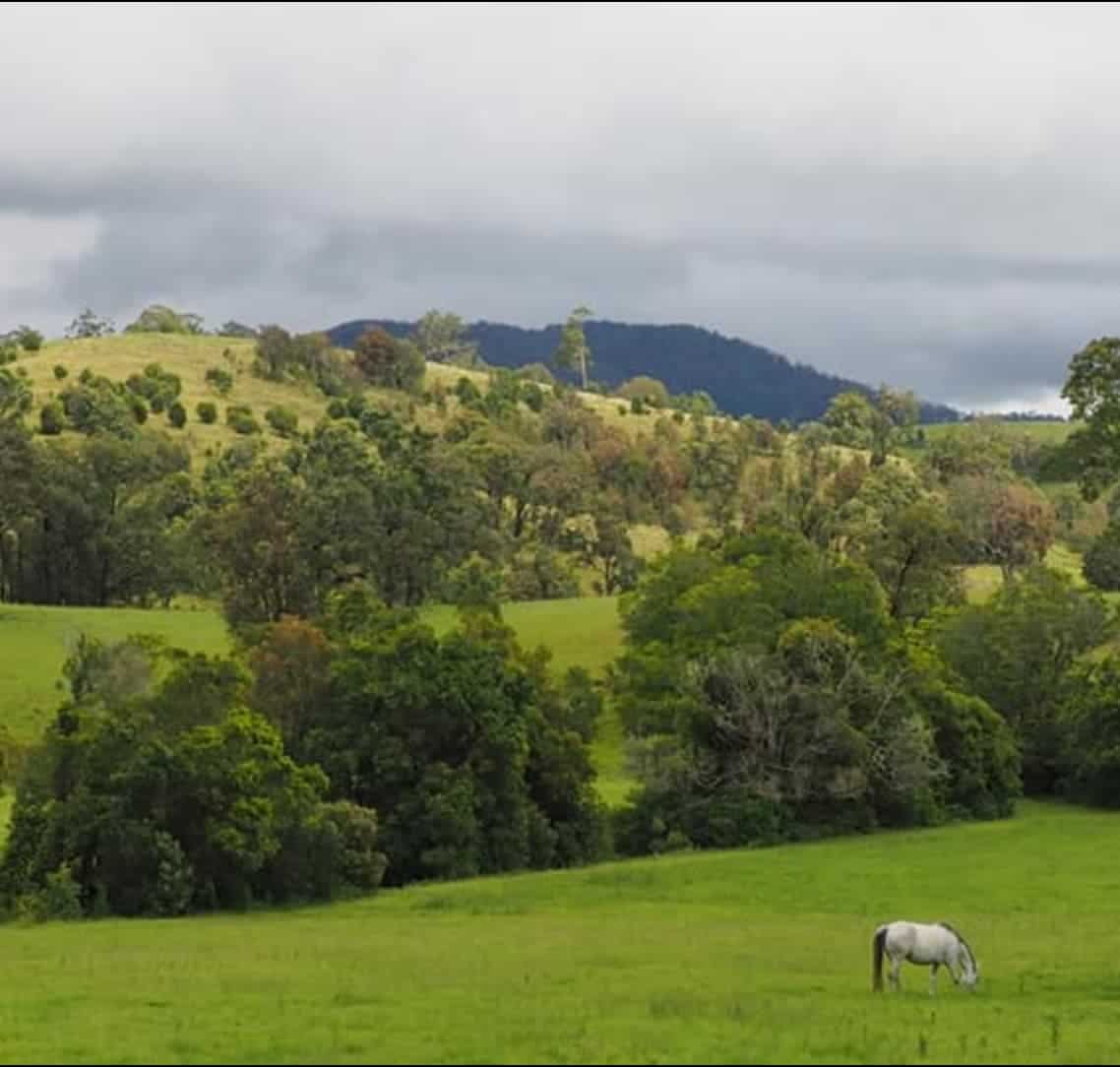 I was struggling with Photoshop and its vast array of tools and techniques, it was overwhelming. There were articles, courses, videos and so much more but none really clearly and methodically worked through what, how and why.
Having a traditional scientific education, the glitzy pumping music videos did very little. I needed a clear approach that methodically built towards a solution, repeating and expanding and growing my understanding of what and how the tools worked.
I always got the impression that when I opened Photoshop, there was an insurmountable mountain. The absence of a step-by-step guide up a path that explained why we were going that way, and the best way to approach, presented in plain non-techie English.
What made me sign up to creativeRAW was the sound, steady, and structured presentation of practical information presented via video that allowed me to watch and repeat, watch and repeat and progressively conquer that ascent step by step in the true belief that I was being led by someone who knows what he was doing and someone who really enjoyed what he did as a science and art. What amazed me was how much deeper and thorough your knowledge was – which gave me the confidence that I had a great tutor.
This has to be the most informative and well-prepared set of education tutorials I have experienced. The depth and breadth of your knowledge is awesome and is so well presented. There is so much valuable experience and knowledge here that I will have to perform a series of repeat adsorption lessons. Thank you.
Kevin McDonnell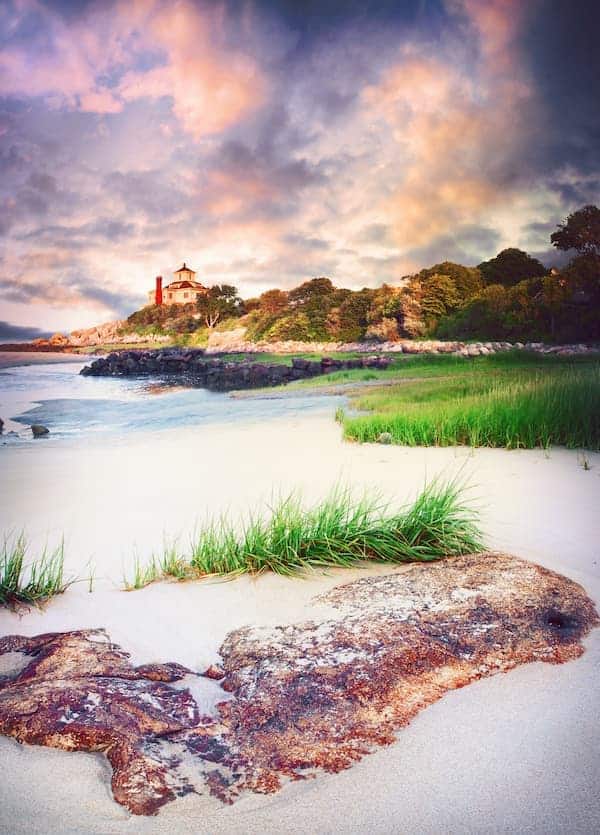 Chris is an amazing teacher! His lessons are clear, well organized, and presented in a way that is helpful to beginners as well as more advanced Photoshop and Lightroom users. As an older (75 years!) learner, I appreciate the pace as well as the precision with which Chris presents his lessons.
Creative Raw is a major resource for helping me to grow as a photographer and as a photo editor.
Lynn B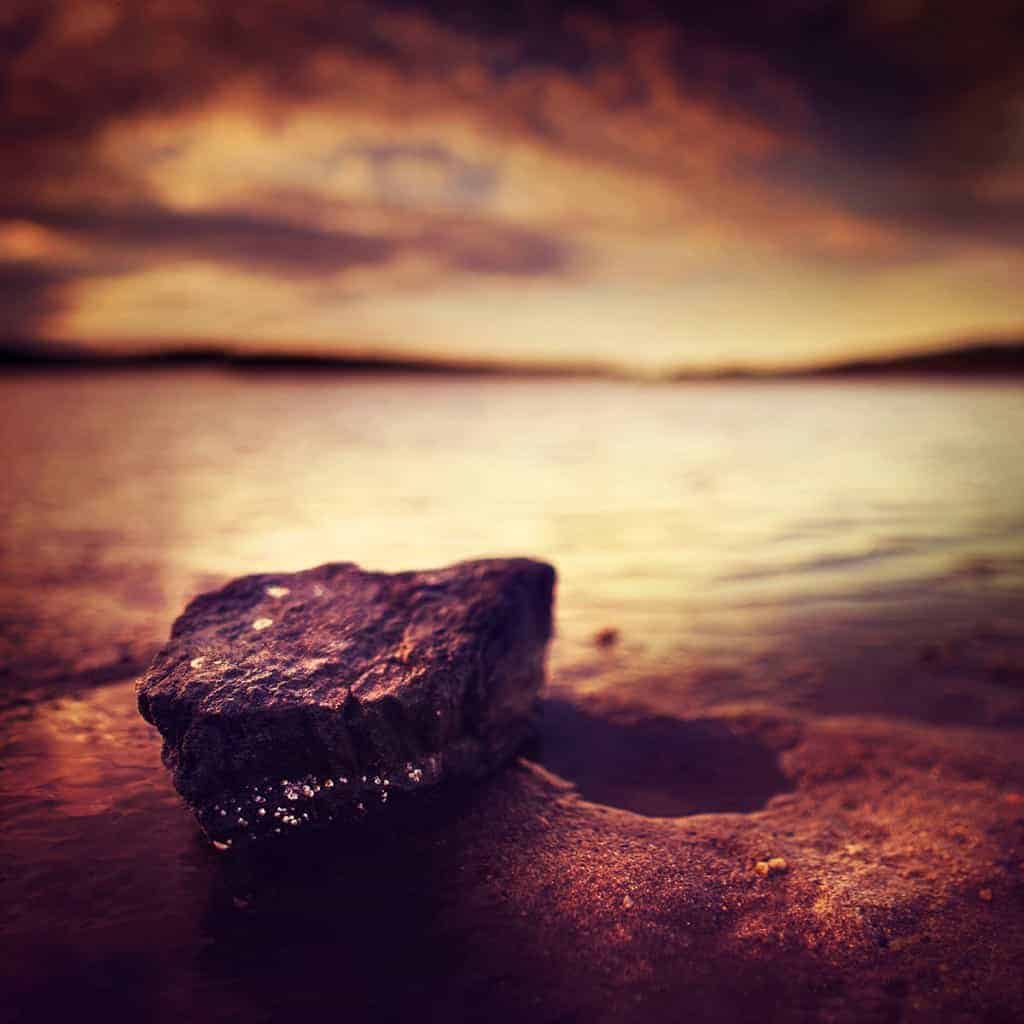 I have found both your Lightroom course and Photoshop course to be an excellent learning tool. You are very patient in explaining the reasoning behind why you choose smart objects as a way to keep track of any changes now or in the future! You have provided free updates to your courses with the life membership, I am not sure if there is any other instructor out there who does this.
I would recommend creativeRAW to anyone interested in learning how to process images, they will not be disappointed.
Satish Dasari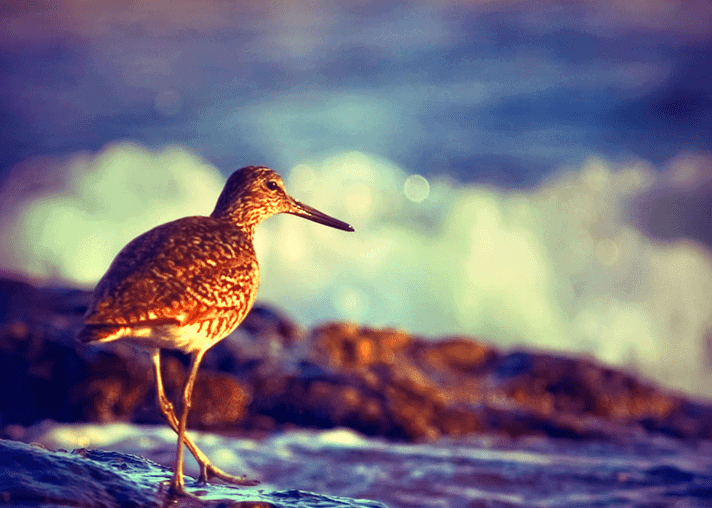 I value my lifetime membership to the Darkroom for Landscapes more than anything. It presents an impressive and comprehensive package of tutorials. All modules are extremely well structured and lessons are developed with great pedagogy.
I have subscribed to other membership of the kind before, but this is the only one that truly honours its commitment to one-on-one assistance when required. Questions are answered quickly and comprehensively. This membership has been a real help in my development. Thank you Chris!
Claude Hamel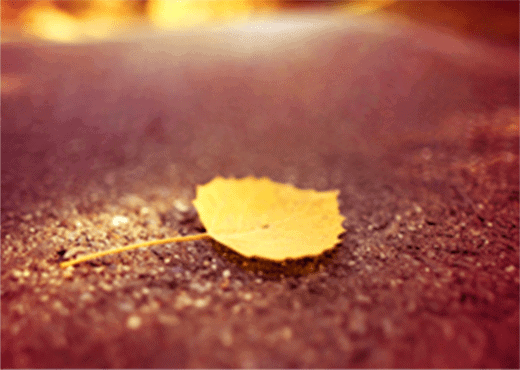 I just completed your Lightroom lessons in The Darkroom for Landscapes, and am starting your Photoshop lessons. I would not have believed it, but my attitude toward Lightroom had done a complete reverse by the time I had finished the last Lightroom lesson videos.
I am a long-time Bridge and Photoshop user. When Lightroom was first introduced by Adobe, my first reaction to it was "Why would anyone need a program like that?" It looked to me as though the program was designed for professionals as a sorting and filing program, primarily.
When I saw your offer/invitation to become a lifetime member of your Darkroom For Landscapes group I decided that this might be a good way to get a better look at Lightroom 'today', but with the greater incentive of the Photoshop lessons, which is what I wanted more than the Lightroom lessons.
By the time I finished those modules I had changed my opinion on Lightroom entirely. I was amazed at the tools in Lightroom today. I was particularly impressed with how easy Lightroom incorporates masking, normally something that requires lots of time to master, to do most of the work by 'targeting' specific areas in the photo to apply changes.
Going through your modules has definitely changed my mind about bringing Lightroom into my stable of workflow elements as an additional tool for doing those things that Lightroom does particularly well and, in some cases, better than Photoshop.
I will continue to use Photoshop as my primary image processing software but, thanks to you, I will now begin to incorporate Lightroom as one of those tools.
Thanks very much for the great package. It was a great investment and I learned a whole lot that I will be using from now on. I am now on my way to go through the Photoshop program, which I am sure, will be equally interesting and beneficial.
Richard Adduci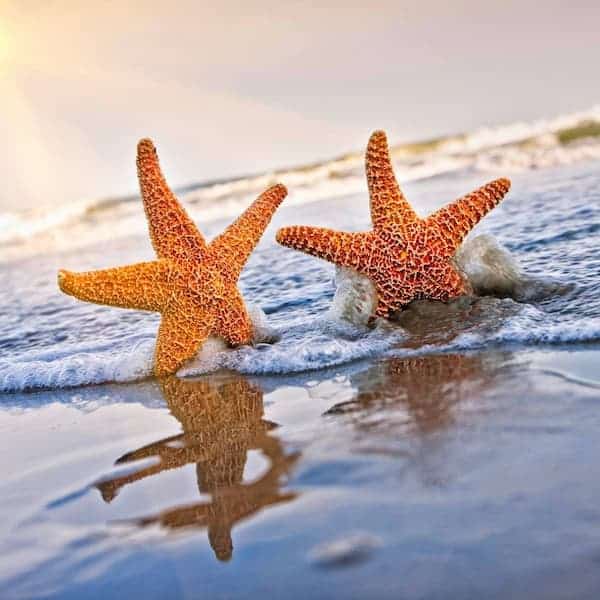 I'm a professional photographer, have owned a gallery in Gatlinburg, TN (the Bar Harbor of the Smoky Mountains) for ten years. I've been tempted by your courses for a while now, but have hesitated because I've been using LR/PS forever, and didn't want to spend time going over the basics.
I've just about finished the LR videos, and have enjoyed them so much! As I suspected, there's a lot to be learned from another professional's perspective. Especially your approach to color has been really enlightening. The individual units are very well done, and the course as a whole has a cohesive quality that all fits. I can tell you've put a lot of work into the course, and just wanted to share my satisfaction with you.
William Britten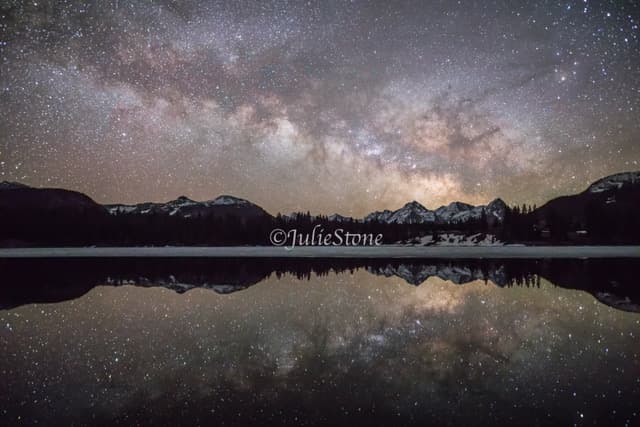 I was skeptical about a program offering not only courses but a lifetime of future program updates for no additional fees...plus email support with questions and troubleshooting technical issues. But I will admit, I have been pleasantly surprised. Chris is a great trainer and his lessons are in a practical working sequence and are easy to understand. I have found that Chris is always quick to respond and continues to make improvements to keep his site and modules up to date.
I will tell you again "The money I spent for you and your program have been one of the best investments I have made". I appreciate your quick feedback and efforts!!!!
Julie Stone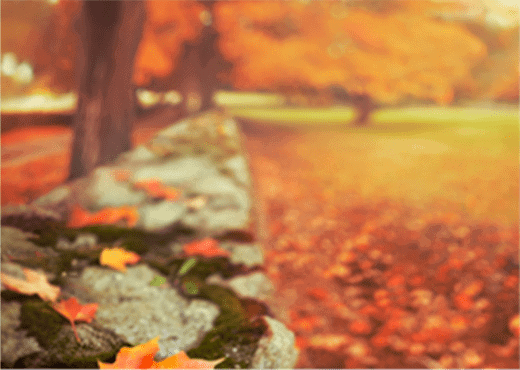 I am so pleased to use your video series to delve into Photoshop. I was reluctant to buy into becoming a member of the Lightroom course, but in retrospect, the investment was well worth that cost – perhaps one of the best steps that I have made to improve my photography skills.
David Hull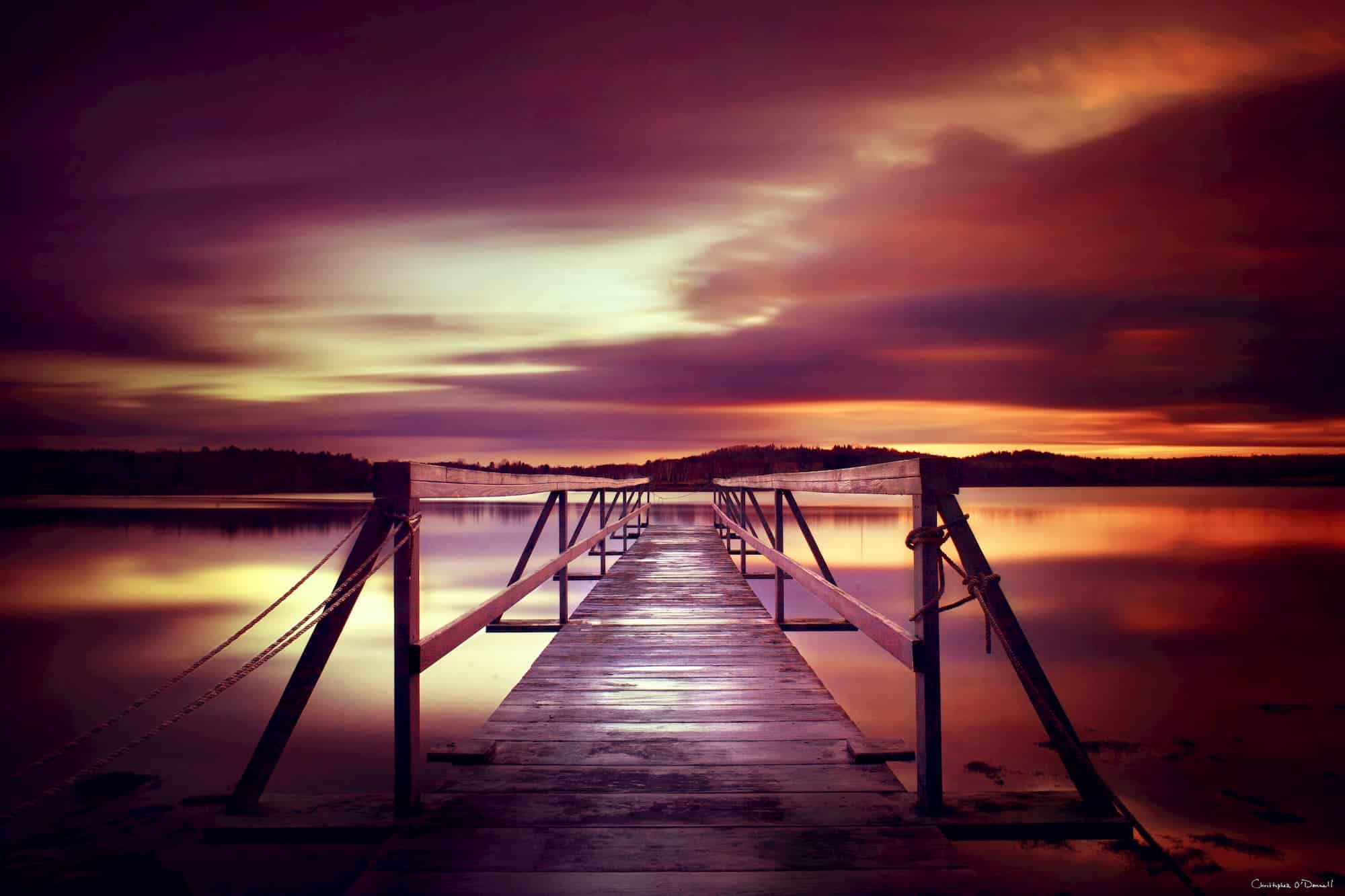 Chris, A quick note to tell you how pleased I am with your new output. I started with a fair understanding of luminosity masks/exposure blending...however, you clearly added to my understanding much more than I thought would happen. I think you really hit a home run (at least with me) by exposure blending a pretty complicated image and by slowly going through the blend step by step. Thank you.
Jim Vaughn
Create the Images You've Always Wanted to...
Answers to Some Frequently Asked Questions:
Faq
When I created the Darkroom for Landscapes, I did not want it to be "just another course". This is meant to be a permanent education that grows and evolves with you as a photographer.

Each topic starts out as if you were a true beginner, walking you through those essential first steps that will set you up for years of success in Lightroom and Photoshop….and then gently, but steadily, advance your skills forward to the expert level.

This program is a perfect fit for all levels since even the most advanced users will discover nuggets of gold that revolutionize their workflow. And as you'll find in the member reviews, many seasoned photographers were shocked to discover how much they didn't know about the darkroom.

And with complete access to my "Advanced Topic" courses for LIFE, you'll also learn top-tier level workflows that you can not find anywhere else....making The Darkroom well worth your one-time investment.
That's the best part: immediately! No need to wait for multiple gigabytes to download as you sift through folders of lessons. The entire program is loaded and ready to go as soon as you enroll, and lessons are laid out sensibly so you can easily navigate to the exact topic you want to start with.

Of course, you can also download every video for offline viewing – it's entirely up to you. There is no expiration on enrollment, so you can log in at any time to watch and/or download the lessons.
Absolutely. The entire program is available via streaming and each video lesson can be downloaded to your computer with no limits whatsoever.

By offering both streaming and downloads, you can access the program from any device regardless of location or internet speed.
The program was specifically designed to be accessed from any device, and as many devices as you need. While you'll probably do most of your work on a desktop/laptop, the streaming videos make it simple to watch on mobile and tablets. No access limits whatsoever.
The Lightroom modules are designed to work best with Lightroom CC Classic (standalone desktop version). You can use this program for earlier versions of Lightroom, but keep in mind that some lessons will not apply.

The Photoshop modules use the latest CC release of Photoshop, but can be used as far back as CS5, with the exception of a few non-essential tools.
The Darkroom for Landscapes Program details the exact workflow that I use for my own photographs. I have spent years of trial-and-error refining and enhancing this system, and I am absolutely confident that you will find the same results I did and will see a dramatic improvement in your Lightroom and Photoshop experience.

If for any reason you decide that this program is not right for you, just let me know within 60 days of purchase and I will gladly refund your money. Absolutely no questions asked, and NO FINE PRINT.

I'm happy to absorb all of the risks and offer this guarantee because I am certain you will love this program, but I understand it may not be for everyone – so there is no risk whatsoever.
Enrollment is Currently Closed
Click the button below to join the waitlist and get notified when enrollment opens up again (usually twice a year).