Bringing Order to Creative Chaos
Bringing Order to Creative Chaos
Note: You can adjust the video quality and playback speed via the gear icon in the bottom-right corner of the playbar.
---
| | |
| --- | --- |
| 0:00 | Order vs. Chaos in the Darkroom |
| 3:17 | Step 1: Identify |
| 7:34 | Step 2: Minimize |
| 9:56 | Step 3: Amplify |
| 11:48 | What the IMA Method Comes Down to… |
| 14:04 | A Simple Example of the IMA Method in Action |
| 16:26 | How to Customize a Technique to Fit Your Creative Thesis |
| 20:22 | The Goal vs. The Process: Why Previsualization is Counterproductive |
| 25:06 | Why Becoming Process-Oriented Can Be Difficult |
| 28:47 | Summary and Assignment |
| 31:05 | Details on the Upcoming Photography Bundle and the $10,000 Giveaway |
---
Lesson Downloads
Note: The video download link expires after a certain amount of time.
If you can not download the zip file, try reloading the page which will issue a fresh download link.
Note: Lessons on Luminosity, Contrast, and Color are part of the Foundations course linked above.

---
About this Lesson
Here we are…
The FINAL lesson for Creativity in the Darkroom!
Missed the first three videos? You can access them here:
Now today, I saved the best for last…
We now know that your unique perspective and connection to the landscape fuels your creative vision…and is the driving force behind your very best photographs made in the darkroom.
Tactics, tools, techniques….they can help you communicate that vision more clearly, but they are not the source. It's 100% YOU!
There will be a flood of creative ideas and inspiration once you make this realization.
As exciting as this may be, it can be a bit overwhelming at first…making it difficult to determine which creative direction to take your image in.
For your fourth and final lesson, I'll be fully unpacking a workflow that will allow you complete creative freedom…
But also maintain a degree of order to the chaos of ideas that can prevent you from taking action towards the finished photograph.
Here's what we'll cover:
The IMA Method, unpacked in FULL detail…with specific examples and strategies for implementing this powerful, yet incredible simple process into your processing workflow.

How "creative bumpers" allow for maximum creativity, but prevent you from steering too far from your goal. 

Why "pre-visualization" places unnecessary pressure and expectations on your creative abilities, which will build walls around the development of your craft.

How to enhance the quality of your IDEAS, which is secondary to the technical quality of your detail. 

Why most photographers process in a linear workflow (step 1, step 2, etc.), and why this is counterproductive to authentic creative expression.

How to decide whether a new tool or tactic will compliment your workflow and creative goals…and customize them to create your OWN processing techniques (this is crucial!).
If there's one thing you take away from this course, it's this:
Just have FUN…and point your camera at something just because you LIKE it!
Because that connection will be your jumping-off point in the darkroom.
Then it's just a matter of identifying why you took that photograph and what it means to you…and then distilling that down into a visual story.
And once you jump into the darkroom, you'll take those feelings, emotions, and authentic reactions you had in the field to fuel your ability to create the atmosphere you want – and with total confidence.
And now that you have a process in place (the IMA method) to help you make clearer, more confident decisions that are aligned with your creativity…
You can worry less about trying to ADVANCE your photography, but rather let your photography EVOLVE organically with the natural ebbs and flow of your creativity.
The "identifying" part may not always be clear at first…
But if you're enjoying the process by photographing what FEELS right to you, then your creative journey will always be successful.
Because every photograph you create is 100% valid if it's based on YOUR unique perspectives and reactions.
These are photographs that will:
Bring a smile to your face whenever you look at it…
Evoke the warmest of memories for you, as well as your friends and family…
Make you truly proud to hang on your wall….
And wholly represent your unique creative vision and successfully tells the story that YOU want it to.
This is the difference between creating an image that is just aesthetically pleasing, and one that truly represents YOU…and is just fun to make!
The Next Steps…
Make sure to download the course summary (there's a link below the last lesson). This is a printable recap of the entire process, an is an excellent future reference for those quick reminders.

Also make sure to download the video files for the other three lessons:


Email me with any lingering questions or feedback you have about this course. Please take advantage of this! I'd love to hear from you, because it truly makes me happy to help you overcome any obstacles.
REMINDER: The 5DayDeal Photography Bundle is just around the corner…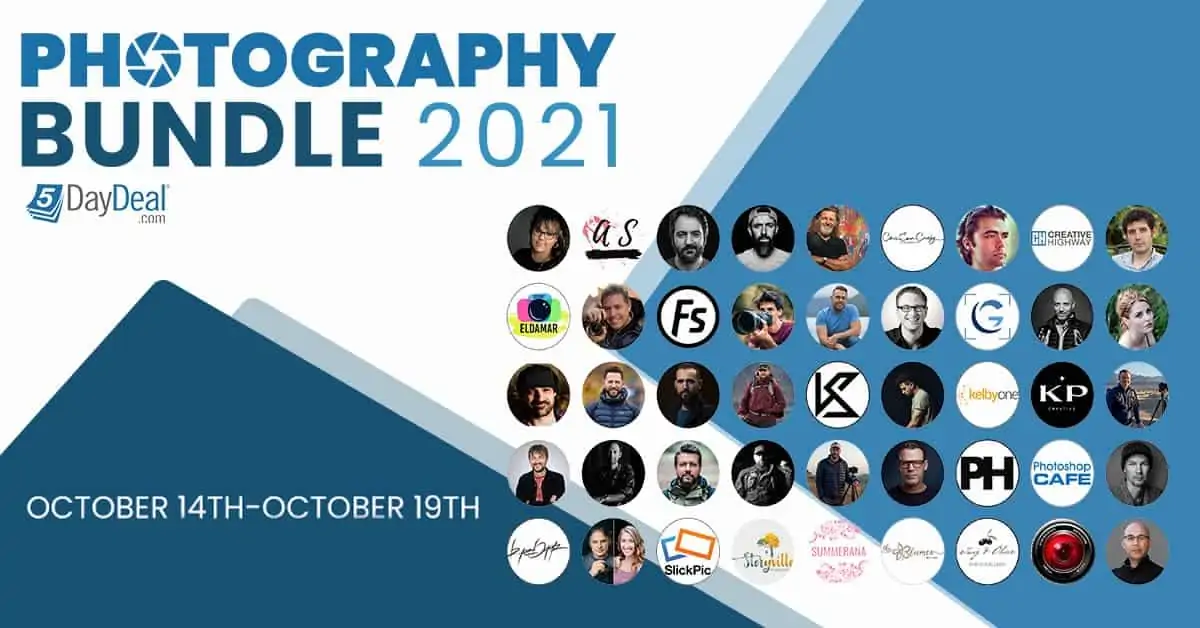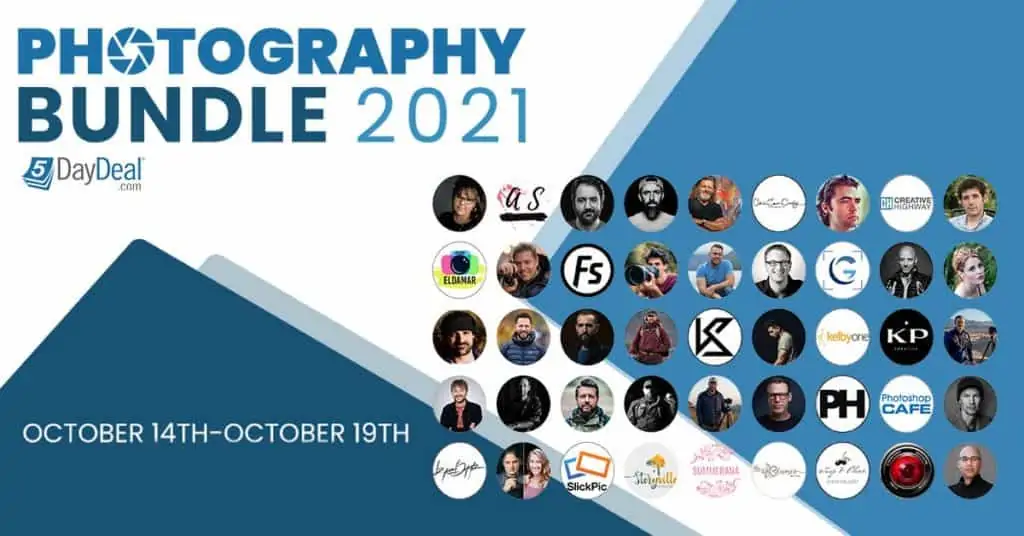 This Thursday (October 14th), the annual 5DayDeal Photography Bundle will open up for 2021!
This is your yearly opportunity to stock up on a treasure trove of knowledge from some extraordinary photographers, as well as some amazing tools to keep you inspired and creative at a ridiculous discount (usually around 95% off)…
And raise an incredible amount of money for some outstanding charities…with over TWO million dollars donated since 2014!
I know many of you wait all year for this event, so make sure to keep an eye out for an email on Thursday…
Because this bundle is only available for (you guessed it) 5 days.
In the meantime, you can still enter the 5DayDeal Giveaway…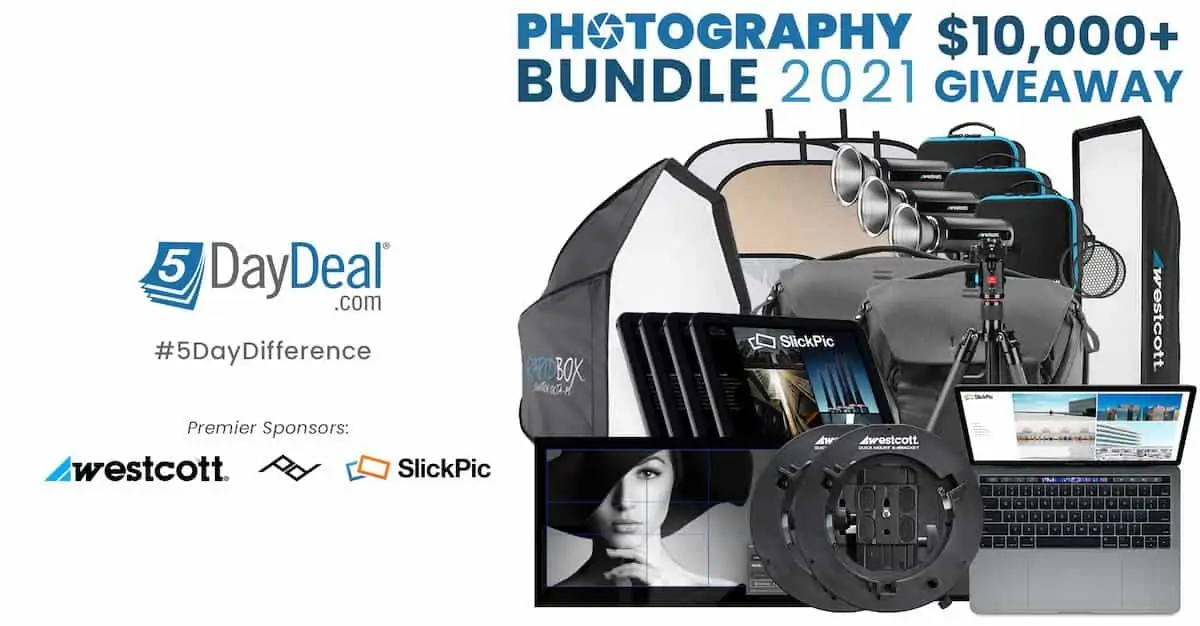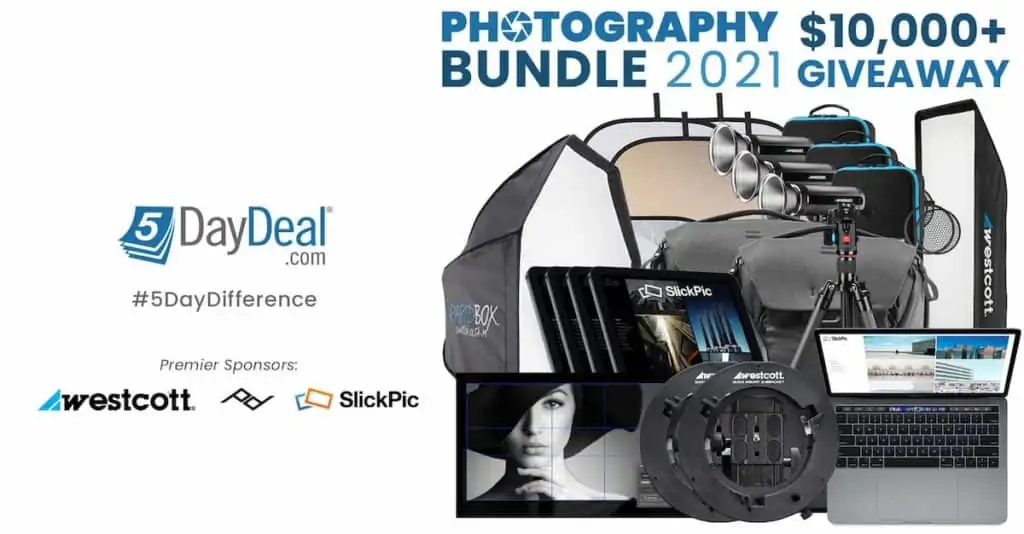 For three more days, you can still throw your name into the hat for a (pretty good) chance of winning a new Macbook, photo gear, and other excellent prizes.
It's completely free to enter, no obligation, and absolutely no hoops to jump through.

Good luck! And I'll be back in a few days when the bundle opens up.