Sign up for Free Membership today and learn how easy creative processing can be.
Lightroom and Photoshop are designed to be simple programs to use...although it may not always seem like it.
Let me be your guide through the murky waters of Lightroom and Photoshop...and start creating the landscape photographs you've always wanted. 
Sign up for a FREE membership today and gain instant access to my best courses and guides for creative processing....just for landscape photography!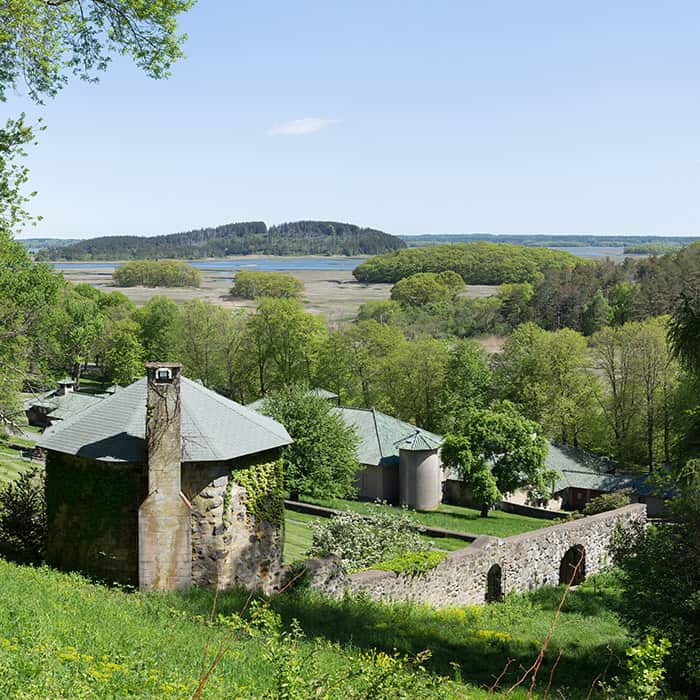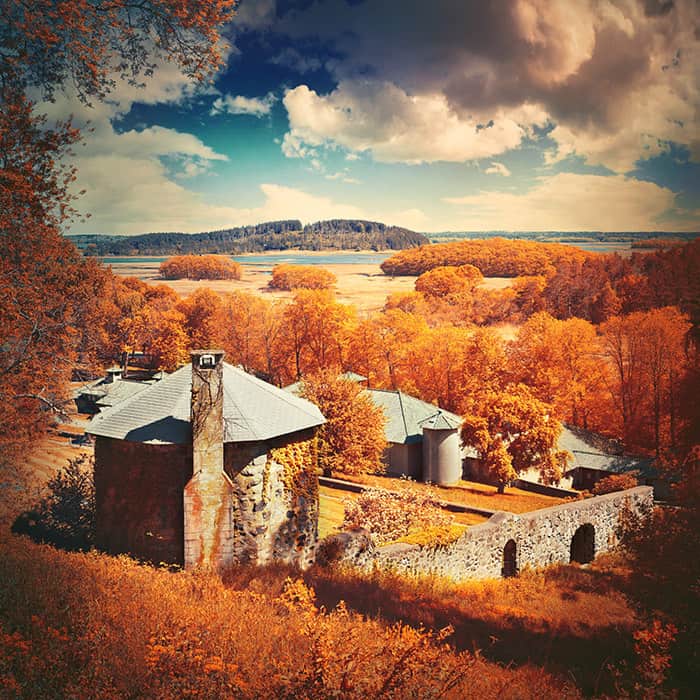 WHAT YOU'LL GET TODAY WHEN YOU SIGN UP: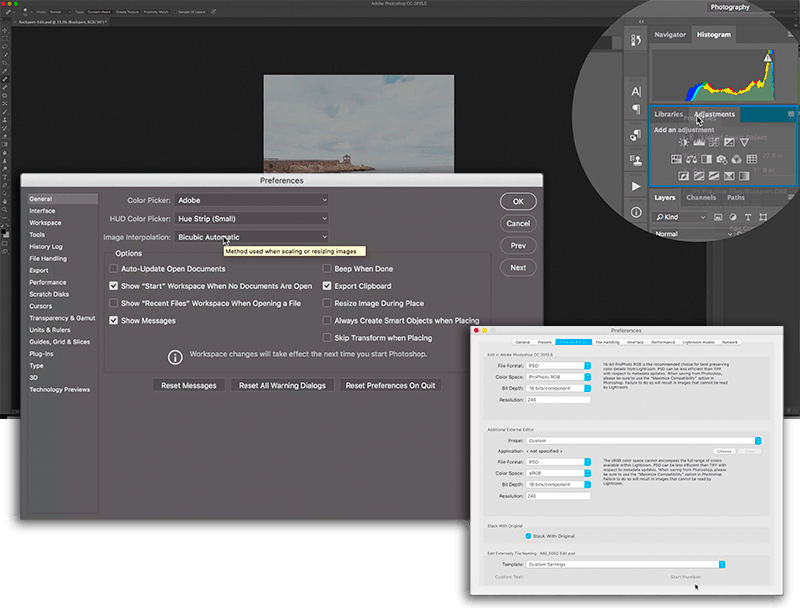 Includes HD Video downloads and all practice files
Free Course: Master the Foundations of Photoshop
Advanced Photoshop workflows such as exposure blending, dodging and burning, or color grading may seem daunting at first glance....but in reality, they are incredibly simple workflows to execute once you learn the four basic principles of Photoshop: layers, masks, smart objects, and luminosity masks.
I know how important these concepts are to landscape photography...so I've created this comprehensive foundations course that will teach you these principles in an easy-to-follow, sensical way.
Landscape Photography Guide Field Library
My downloadable field guides will give you the proven, step-by-step blueprints that I personally use to capture and process my landscape images...including my very best creative techniques and tips.
Sign up today for a free membership and you can instantly download the following guides and take them with you on any device:
Lightroom Workflow Cheatsheet
HDR Field Guide
Sunrise & Sunset Field Guide
Autumn Field Guide
....and more goodies on the way!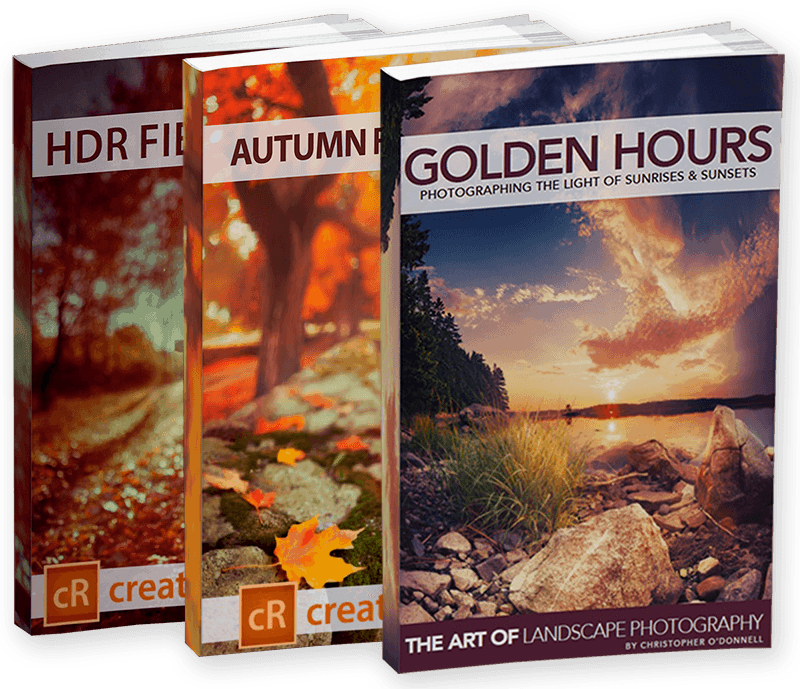 Instantly downloadable as PDF to any device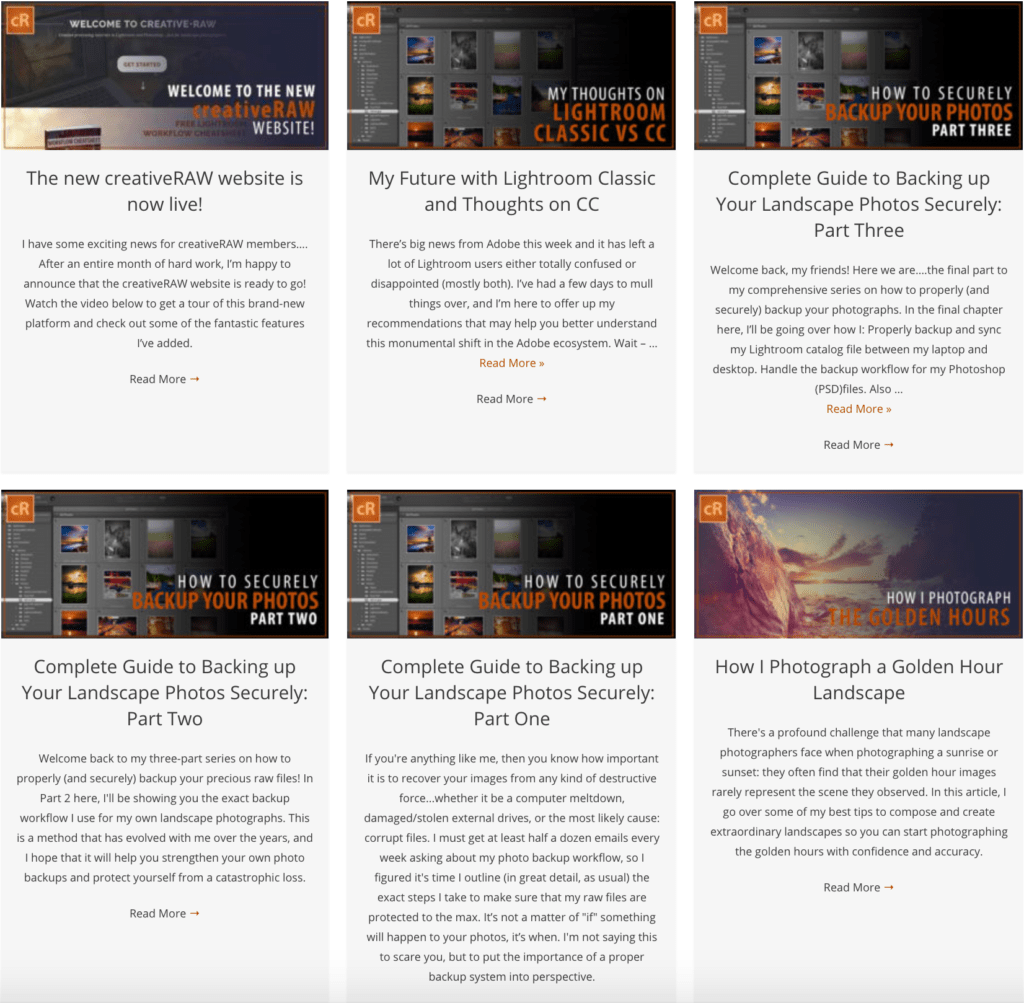 Premium Landscape Photography Tutorials
Take a deep dive into creative techniques with my premium tutorials, written especially for landscape photographers. These hefty articles cover a wide variety of topics, from specialized "in the field"  techniques to creative processing workflows in Lightroom and Photoshop.
These tutorials leave no stone unturned and quite comprehensive... and will include downloadable goodies and field guides, practice files, and video tutorials when relevant, to make learning a bit more fun and interesting 🙂
Sign up for free membership and you will be the first to know when a new tutorial is released!
Join creativeRAW today and start creating your best landscape photographs!