Welcome to the creativeRAW Community Forum!
The NEW private discussion forum is now ready! And I'm thrilled that I can offer a proper space for all members without having to be on Facebook.
IMPORTANT: Watch the video below to take a virtual tour of the new forum! It's full of helpful tips on how to get started and jump into your first conversation.
In the bottom-right corner of the video, enable the chapter markers (icon with three dots with lines after them), which will let you skip ahead to the section you want to learn about. You can also enable "Picture-in-Picture" mode (icon with two squares) to play the video while you follow along step by step.
Here's how to access the new forum:
Log into your creativeRAW Account with your existing email and password. For more information on how to log in properly, or how to change your password, visit this page.
Click on the "Community" link in the menu under your profile picture.
Follow the instructions to confirm your email address (you'll only have to do this once).
Read the "Welcome to the creativeRAW Community Forum!" pinned post and say Hello!
creativeRAW Forum Guide
Welcome to the creativeRAW Discussion Forums!
This is a place where we can all connect and learn from our unique perspectives…and encourage interesting, authentic conversations about photography in a supportive environment.
I believe the creativeRAW community is one of the most talented and friendly groups of photographers, so I wanted to create this place where we can all connect away from the restrictions and distractions of Facebook. I'll also be very active in the forum myself.
The content and activities will evolve as the group grows and settles down into a flow, so feel free to offer suggestions and feedback.
Accessing the Forum
To access the creativeRAW forum, you'll need to log into your account and visit the Dashboard. All members of creativeRAW have access to the private forum.
Not a member yet? Sign up for my free Foundations course, which will set you up with your own account and forum access.
On your Dashboard menu, click the "Forum" link to access the forum.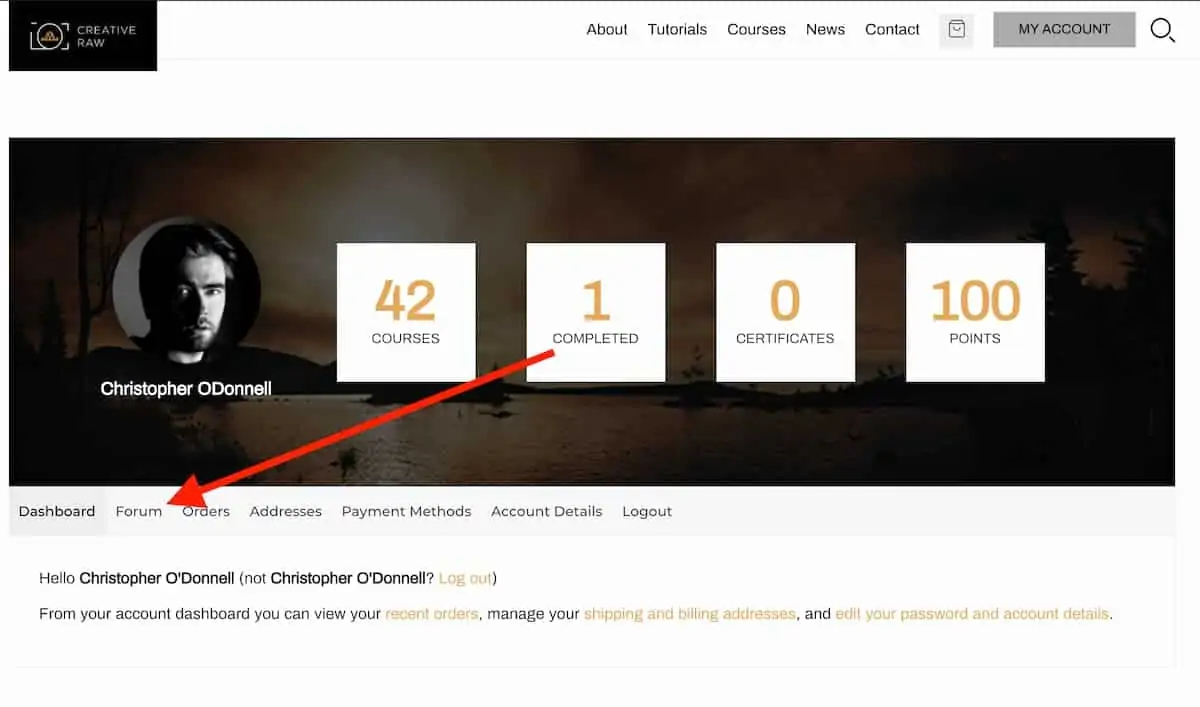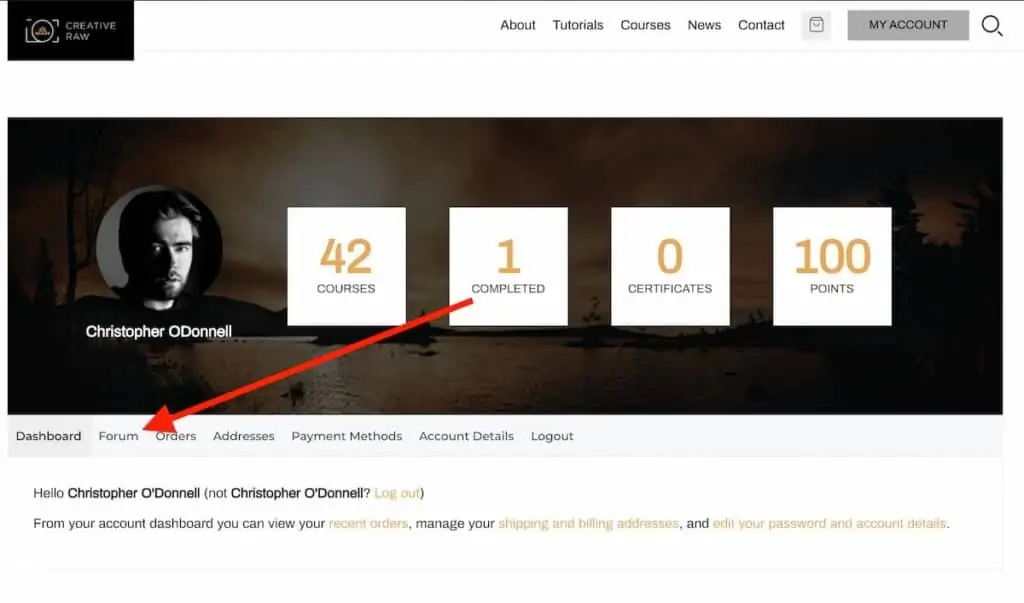 Forum Categories
The discussion forum is separated into four different categories:
Introductions
If this is your first time here, please introduce yourself to the group: tell us where you're from, what inspires your photography, and share your work!
Open Discussions
The Open Discussions forum is a place to connect with other members who are as passionate about photography as you are. All topics about landscape photography are welcome!
Guided Discussions
Guided Discussions is where we explore specific topics that encourage meaningful discussions about your creative process. I pick a topic to ponder, and open the floor to everyone. This is to spark ideas about your own photography and serve as "ice breakers" to get the conversation flowing with other members.
New Guided Discussion topics will be emailed to you when available, but please explore the existing discussions as they provide extraordinary insights into the creative process.
Note: I copied over previous guided discussions from another forum, so you may see some replies marked as 'Archived Reply".
Critiques and Feedback
Here you can share your photographs This is NOT a place to simply post your photographs without context. If you have specific questions about your workflow, would like to share your process, or you are otherwise sharing your images to start a conversation…then that's absolutely encouraged.
Setting Up your Forum Profile
If you already have an account on creatveRAW, then you can post in the forums. However, there are a few changes you may want to make before you make your first post.
Change Your Username
By default, your username (the name that is associated with your posts) will either be your email address or your full name. It's not advisable to have this shown publicly, so here's how to change it:
Go to the main forum page and click My Profile > Account.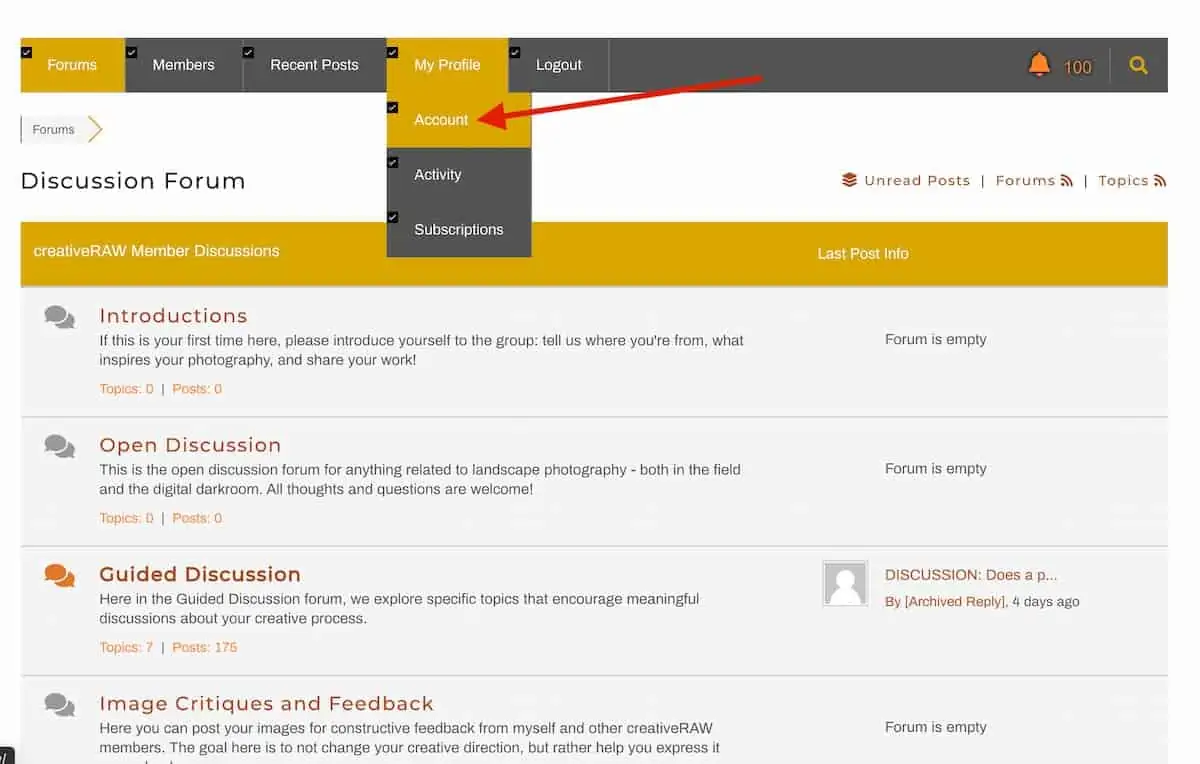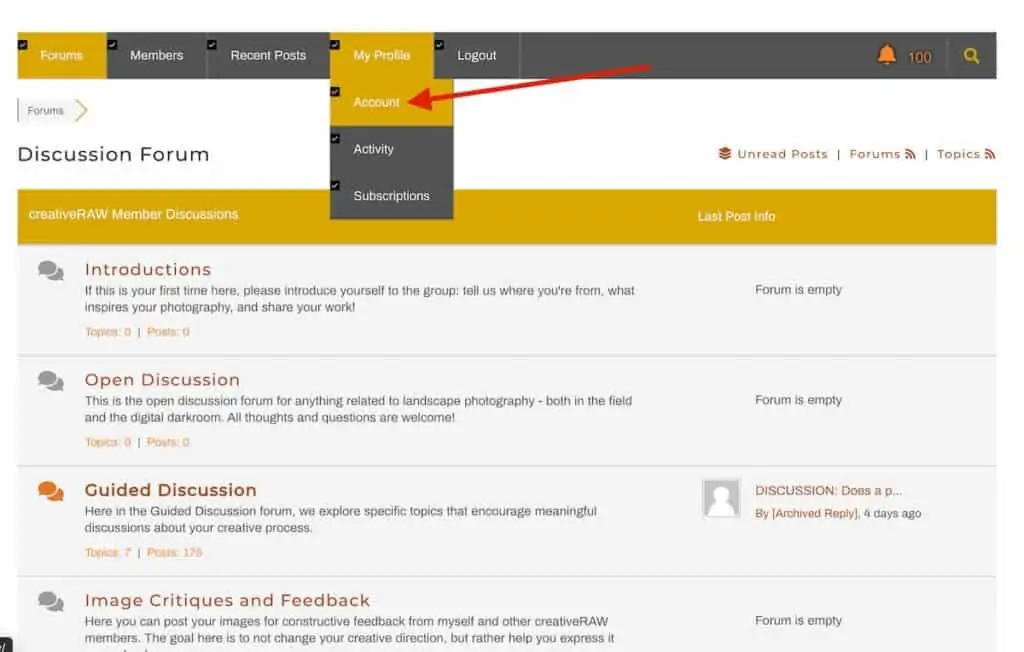 Under "Display Name", choose a username that does not contain your email or other sensitive information. Some ideas include your first name + unique characters (i.e. chris3390) or a game that reflects your hobbies and interests (i.e. photobug2210).
Make sure to hit "Save Changes" at the bottom to submit your new Display Name.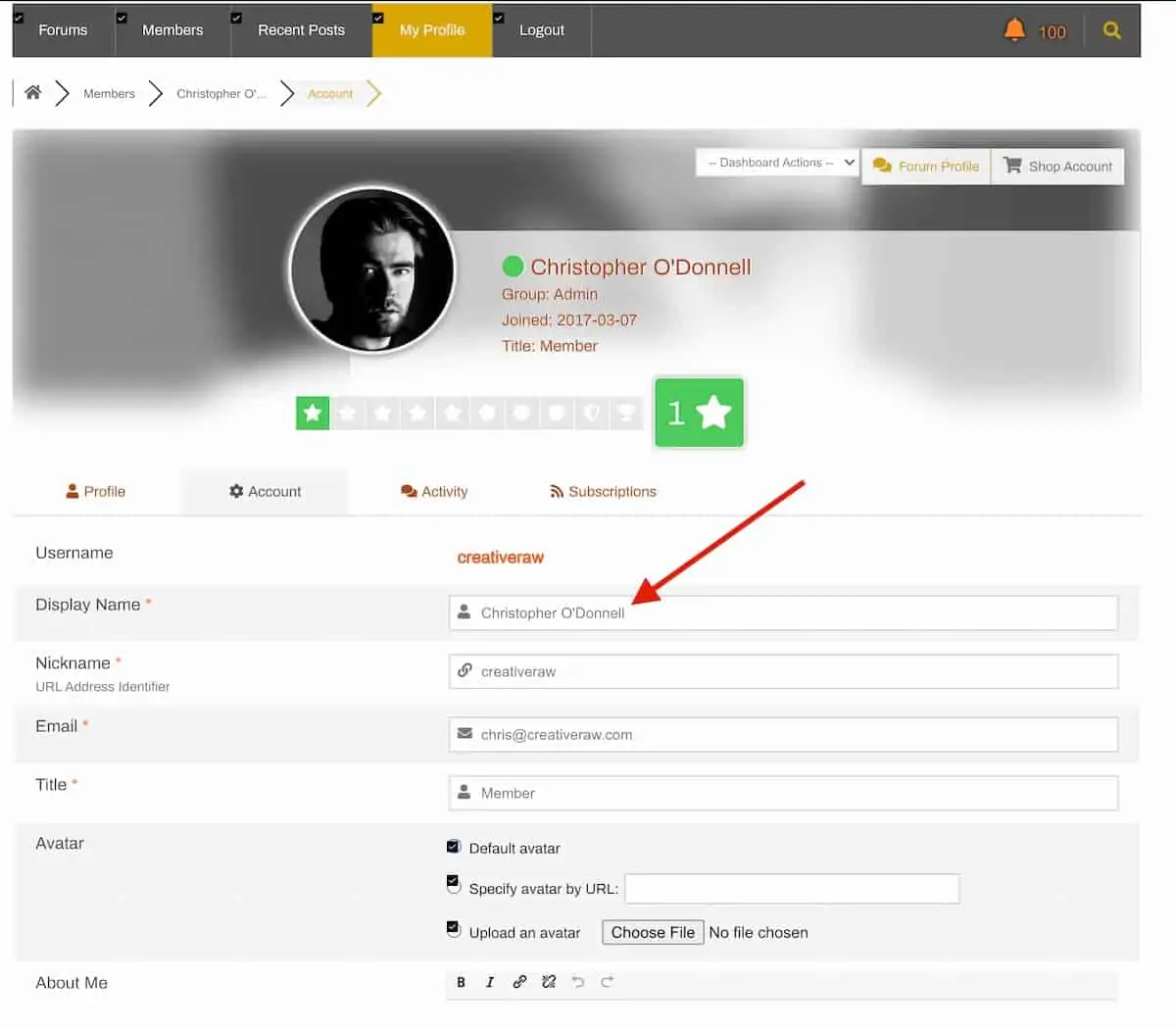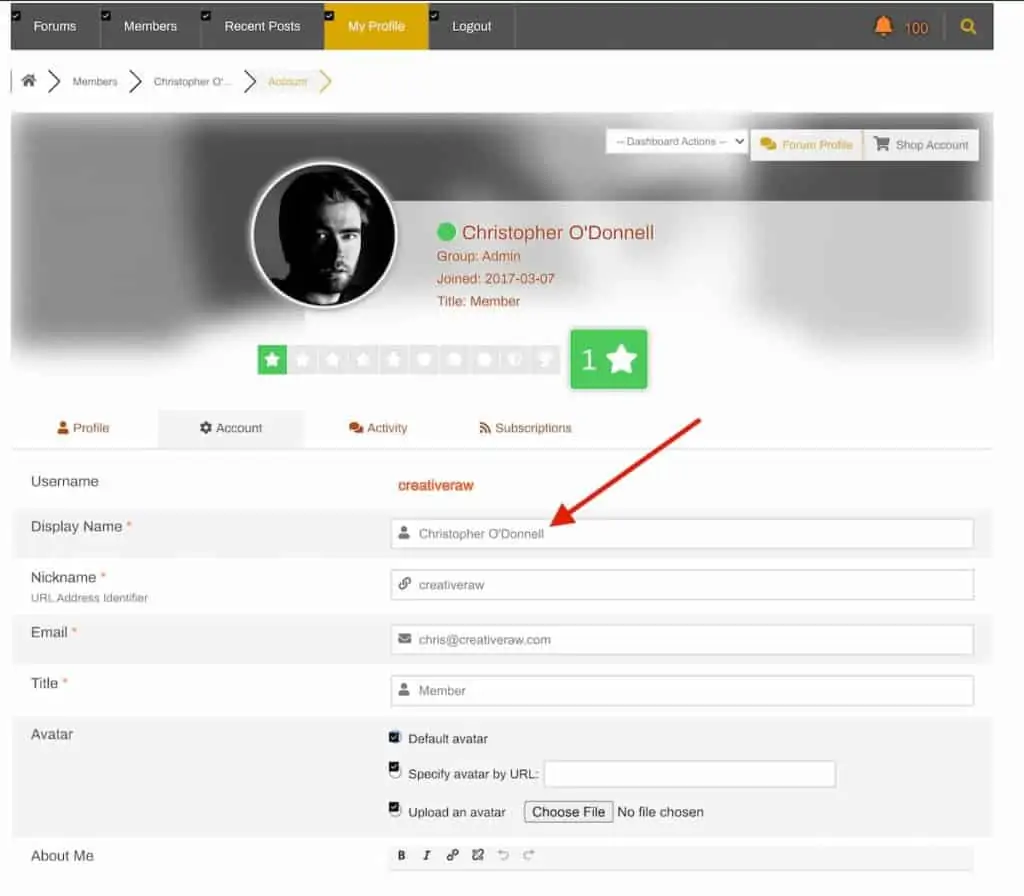 Choose an Avatar
While you're here, you can change your profile picture (avatar) which will be displayed next to your comments and help people put a face to your name.
By default, your Gravatar that is associated with your email address will be displayed here. If you don't know what that is or otherwise would like to change it, you can upload your own profile image.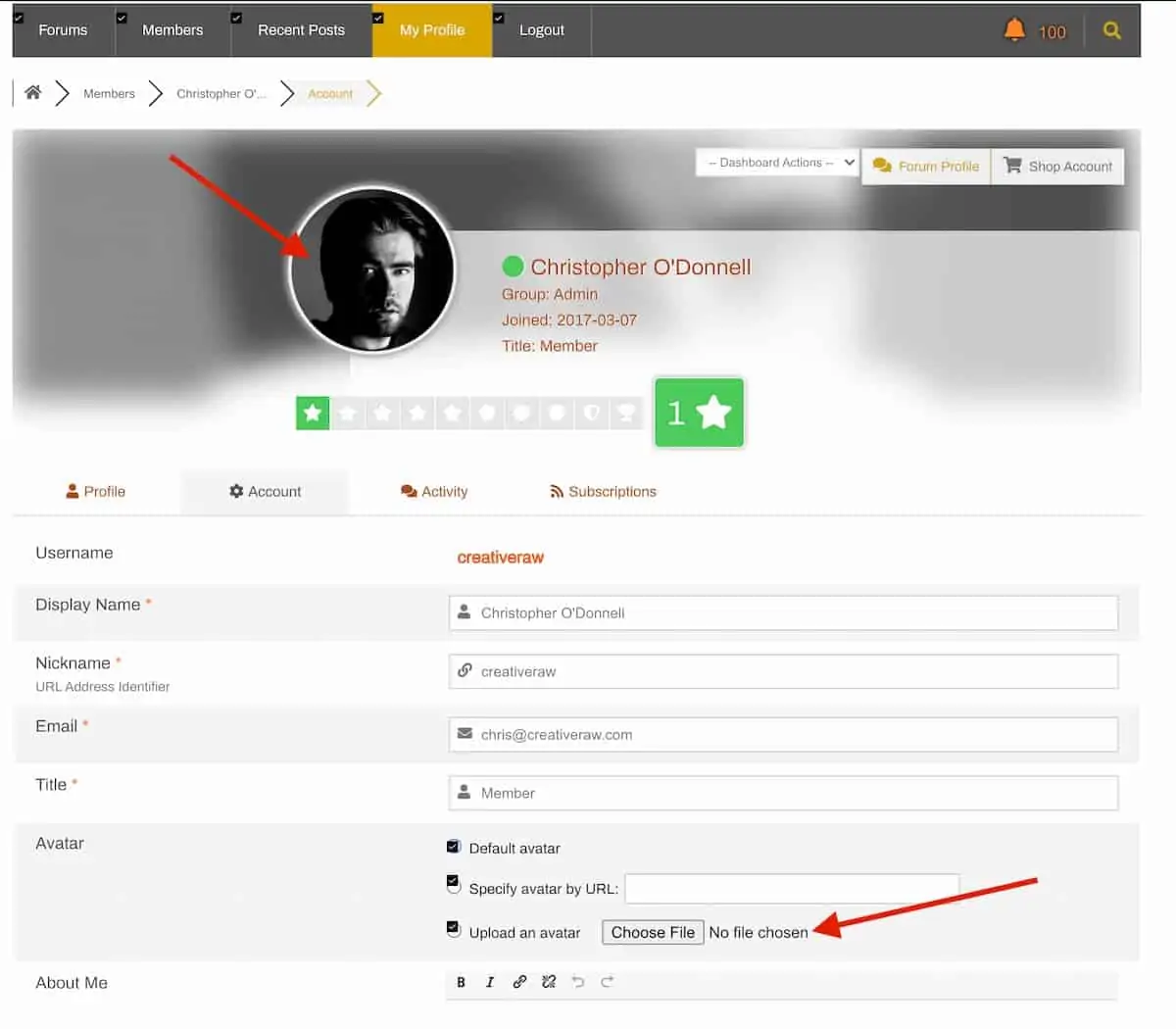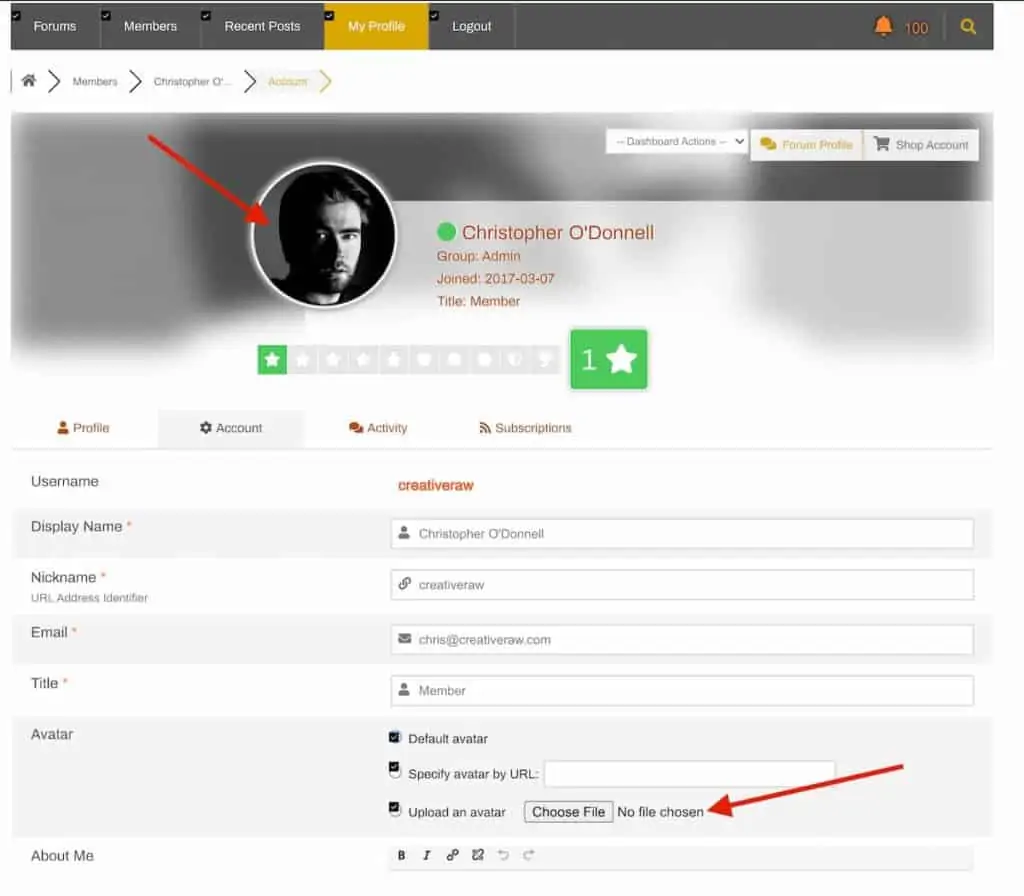 Note: Do NOT update your email address or password from this forum account page. Instead, use your Account Dashboard.
Posting a Topic
Starting a new discussion topic is rather straightforward.
First, select the forum you wish to post in, and press the ADD TOPIC button.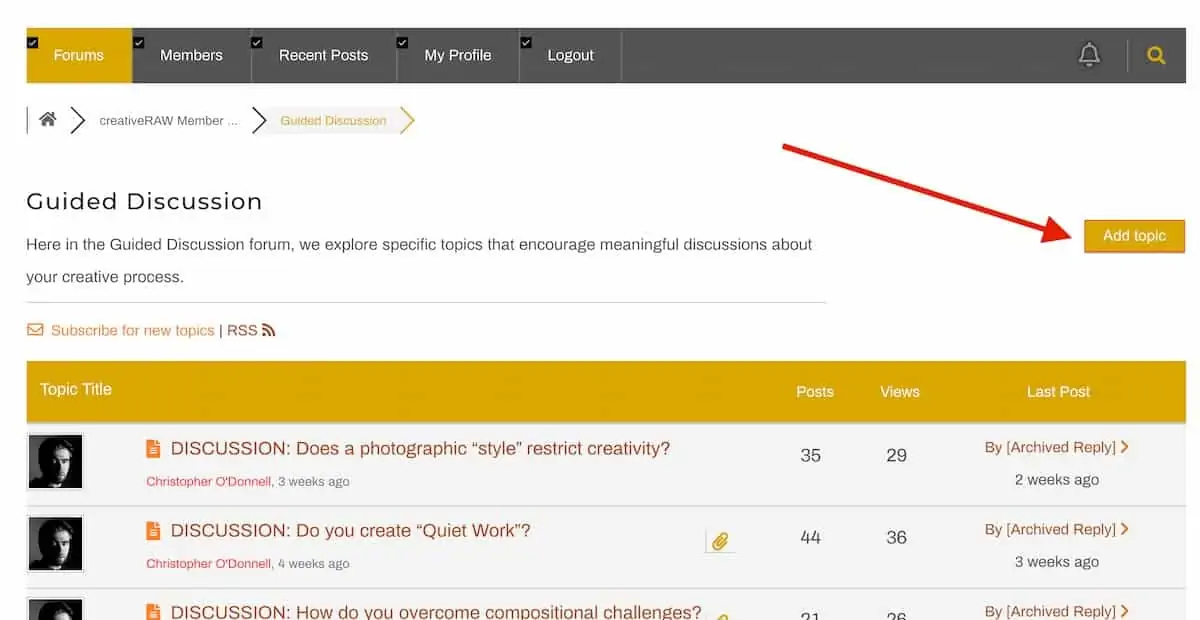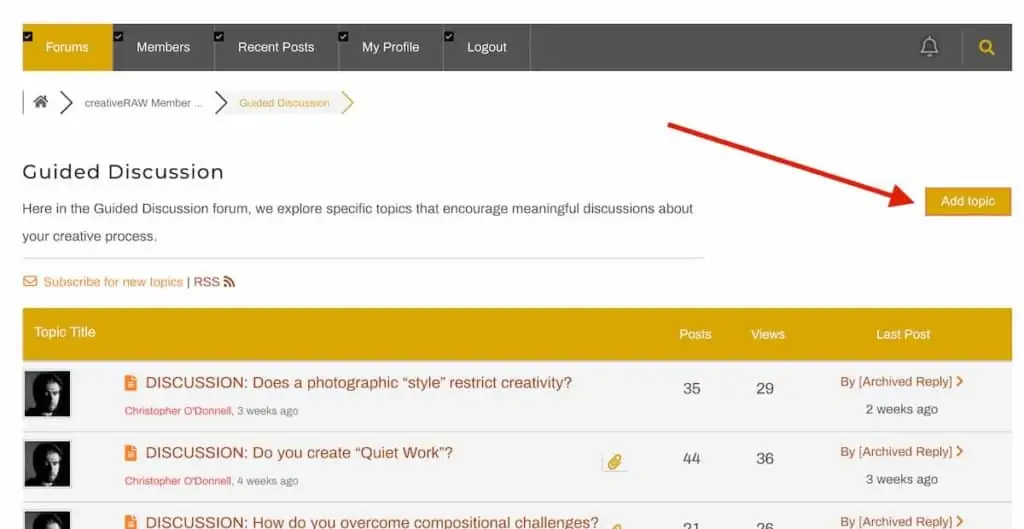 Enter your Topic Title and your message in the text field. All the typical text editing tools are at your disposal (text size, color, etc.).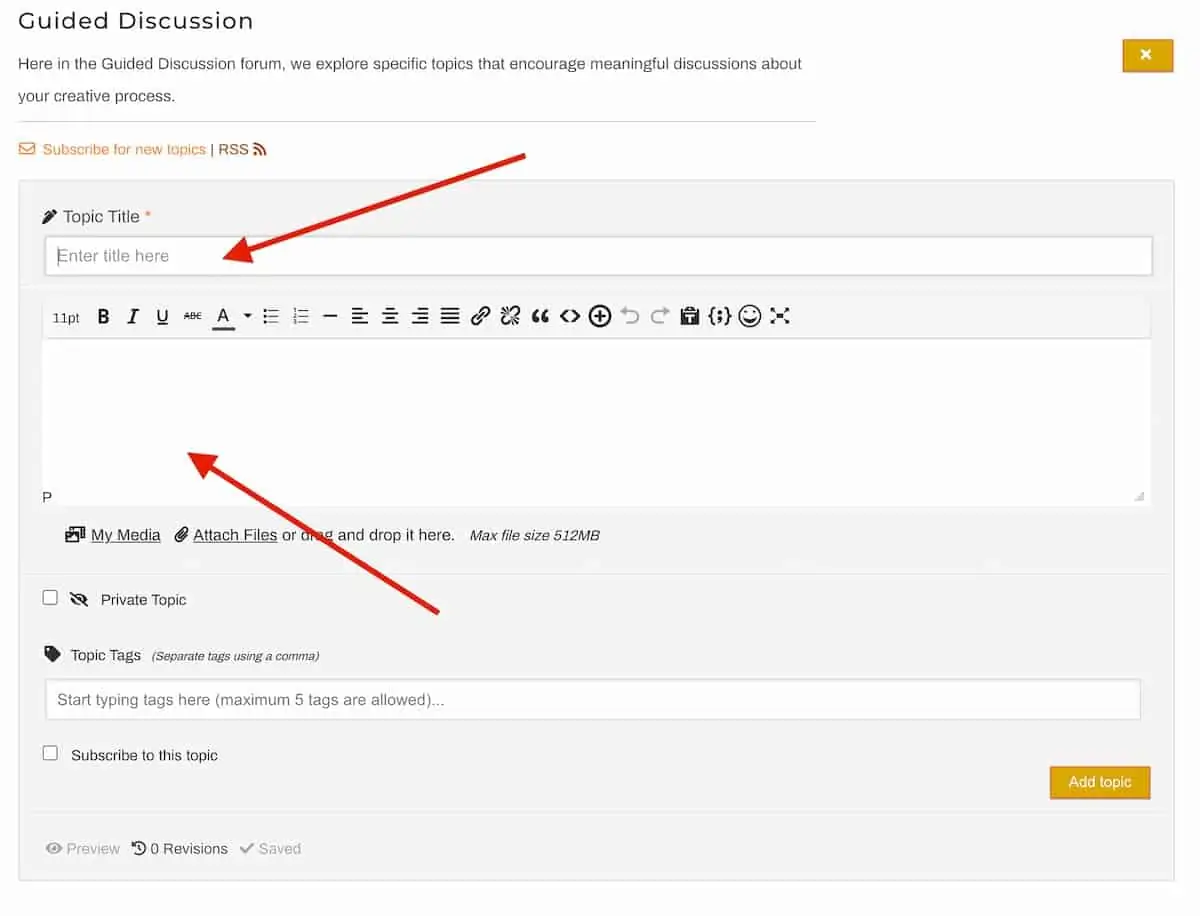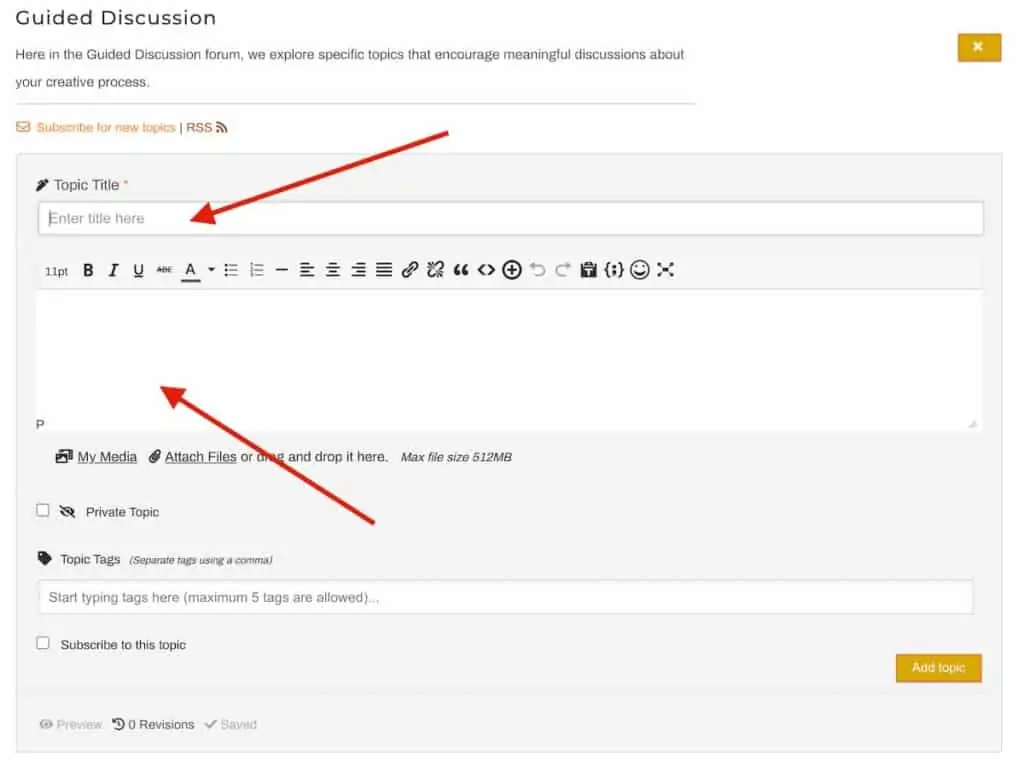 Add any photographs you want to the post by clicking the "Attach Files" link. You can also click and drag them directly into the text field, or you can copy an image to your computer clipboard and paste it into the text field itself.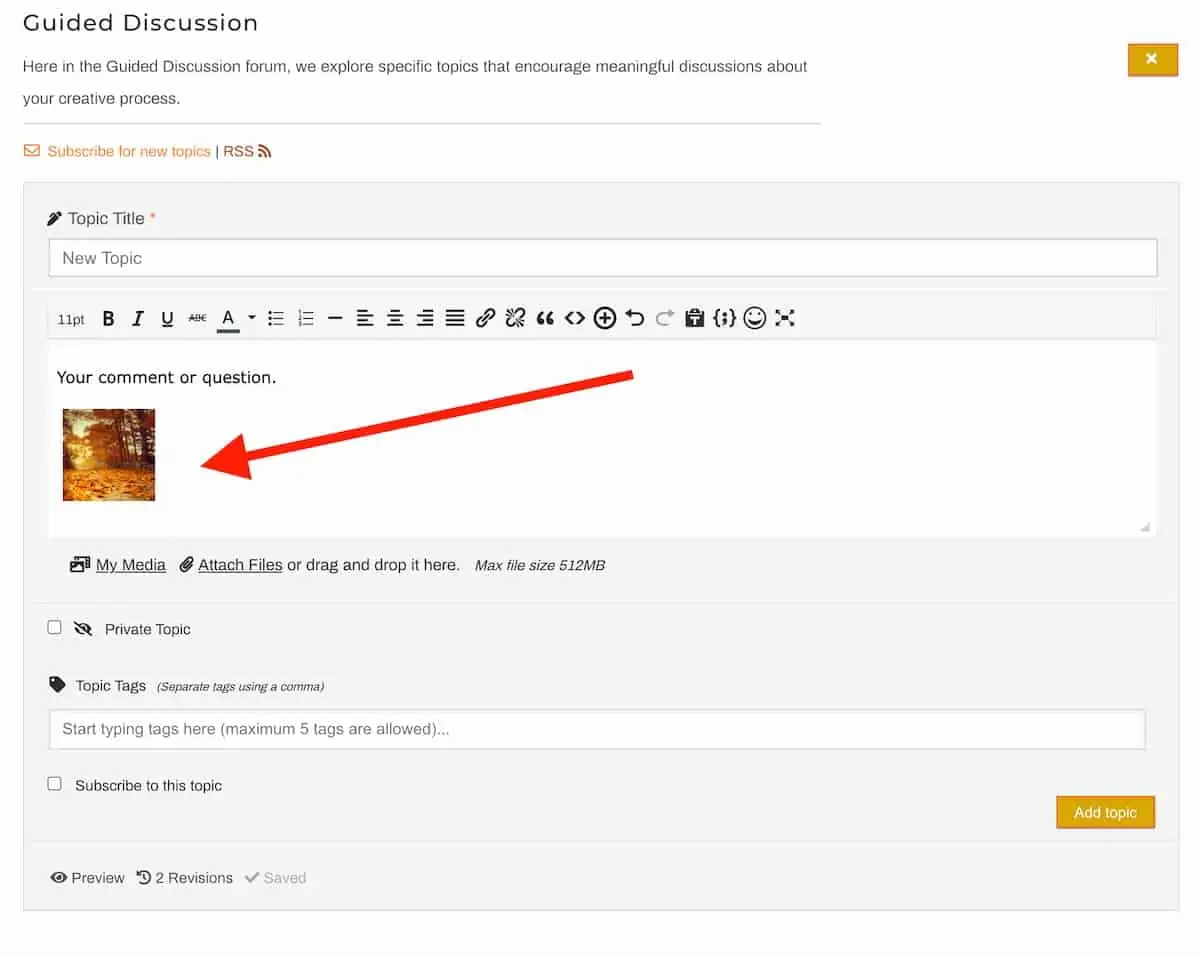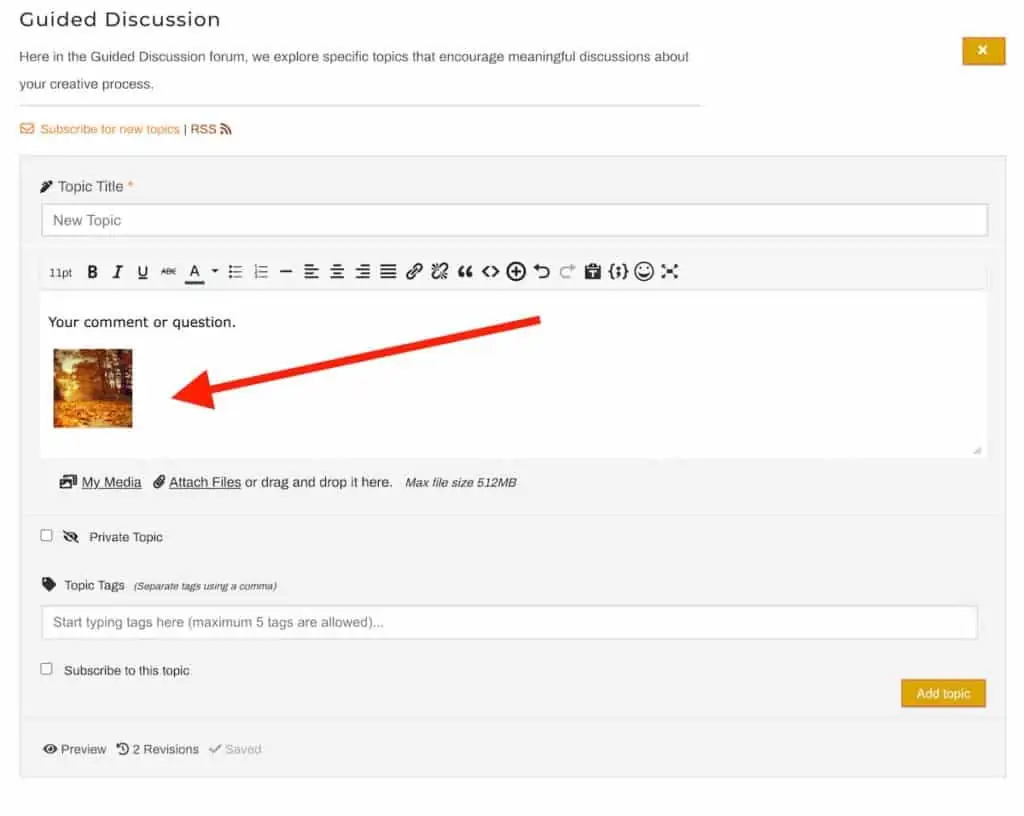 Note: Images are posted at full quality for an accurate representation of color and tone.
If you've already uploaded an image to a previous topic or reply, you can select the "My Media" link to scroll through your submitted files.
You can also add hosted video links (YouTube Vimeo, etc.) directly into the text field, and a video preview will display automatically.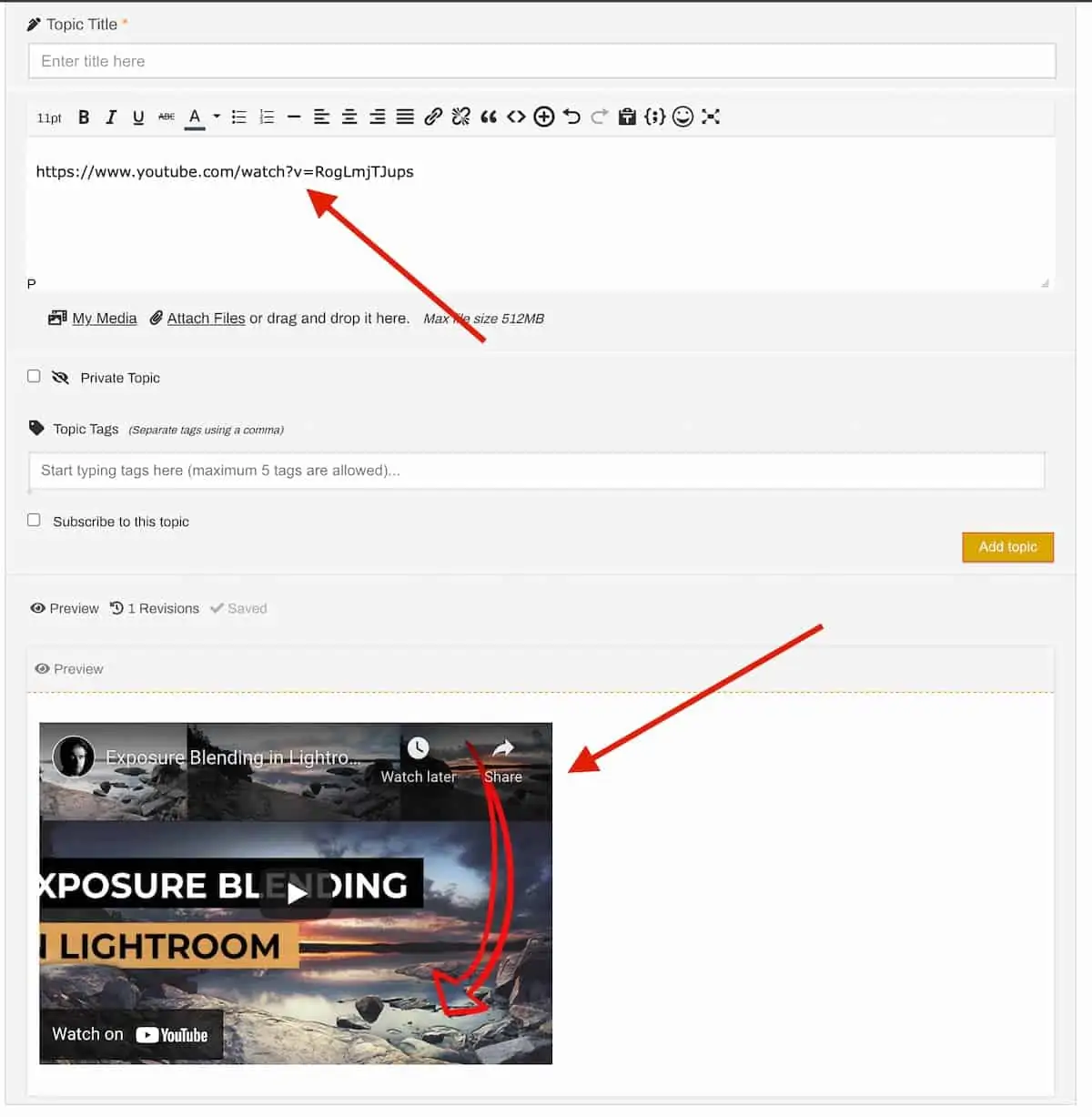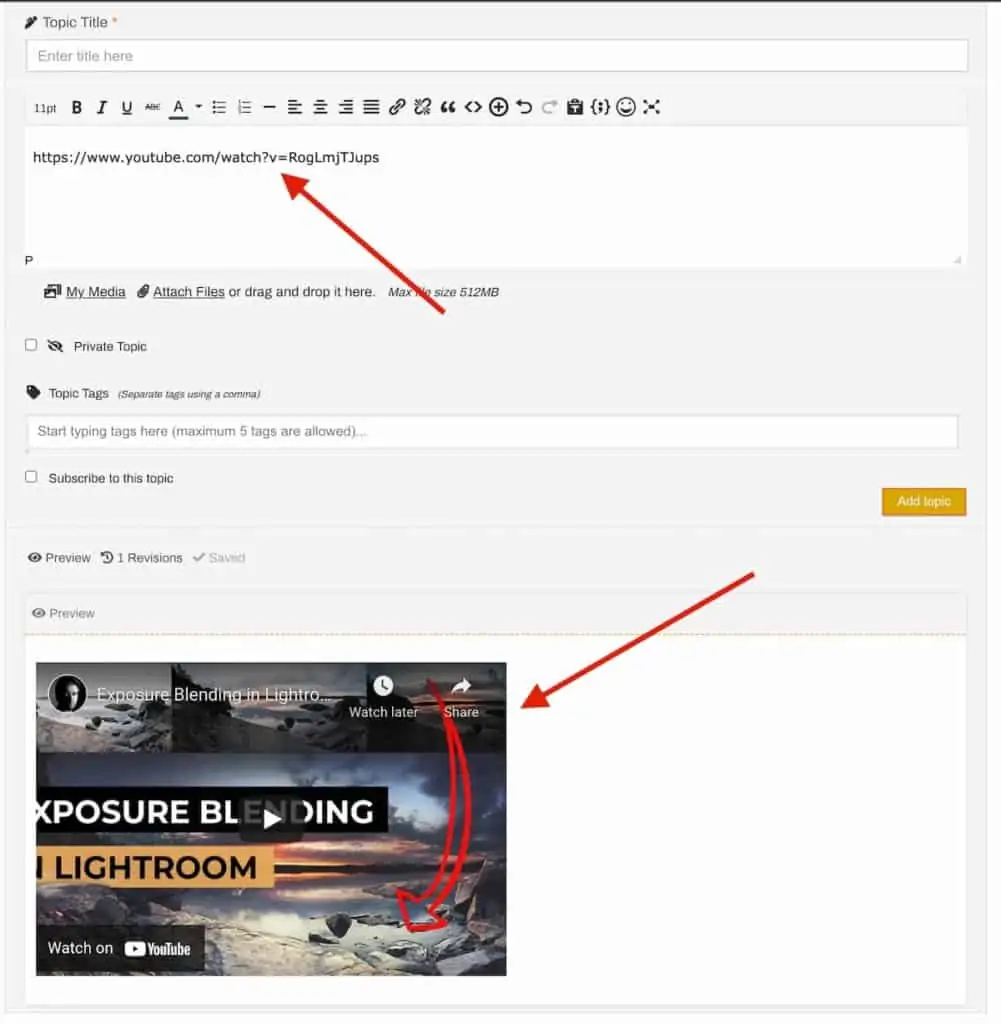 When finished composing your topic, first make sure to check the "Subscribe to this Topic" checkbox to be emailed when someone replies to your post.
Then, click "Add Topic" to submit your post!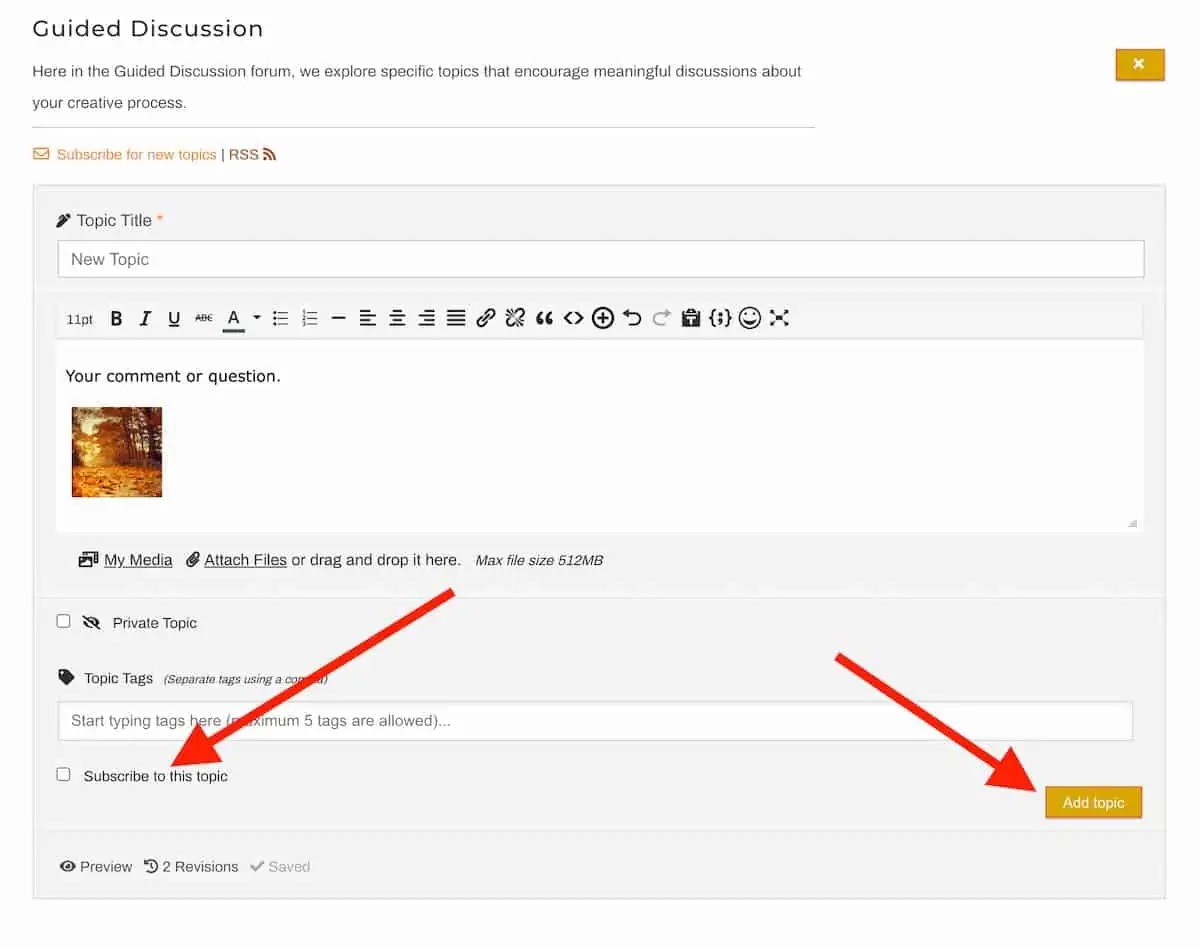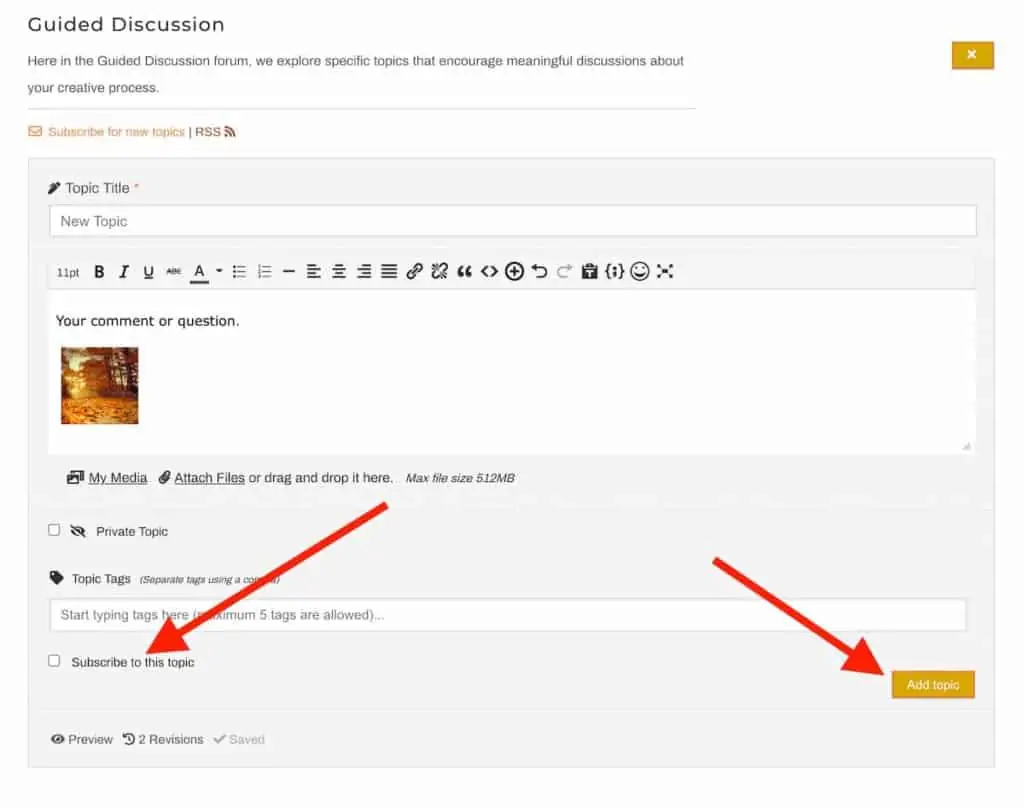 Posting a Reply
To reply to any topic, scroll down to the bottom of the topic page and add your thoughts. Replies can be written in the same way new topics are composed, including images and links.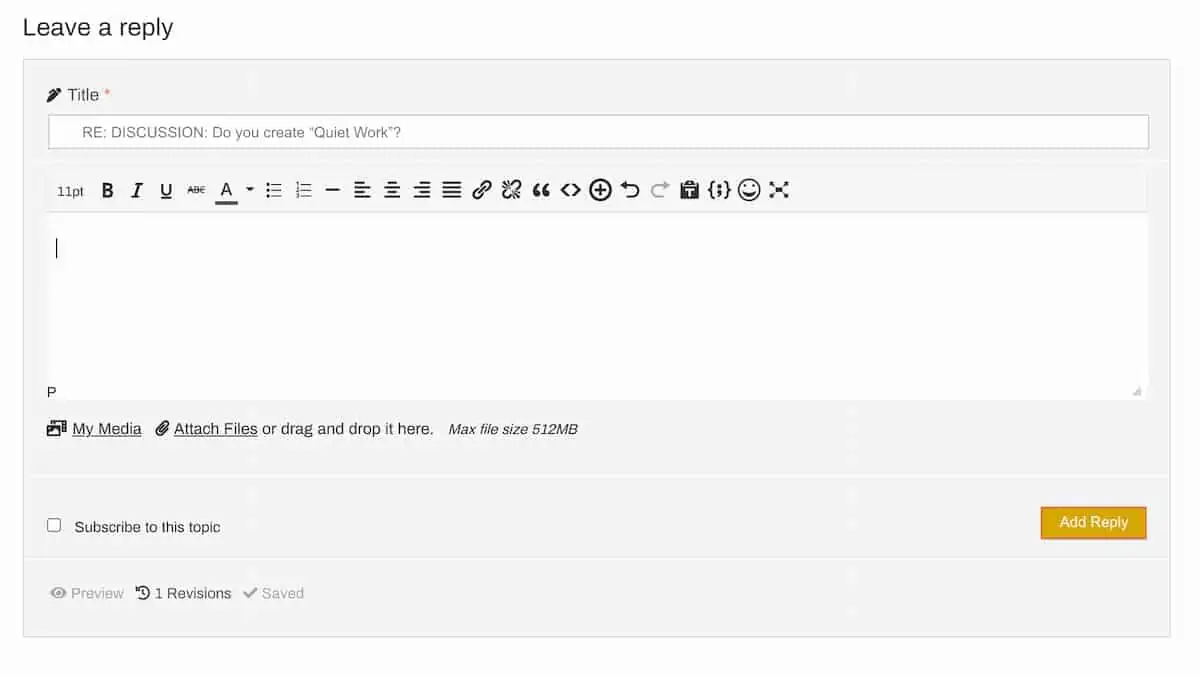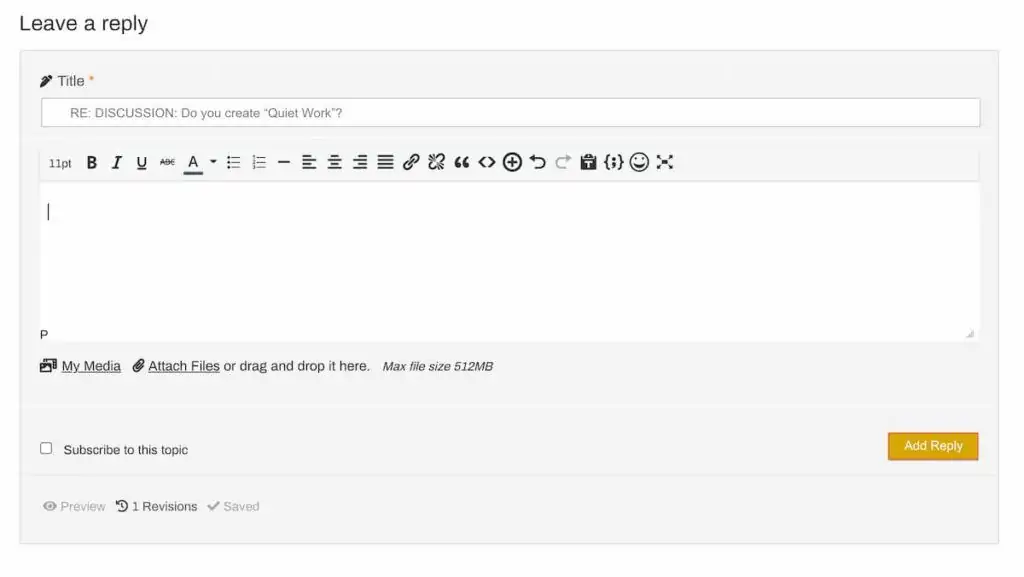 However, I suggest to QUOTE the topic or existing reply you want to comment on. This helps to provide context for your reply, and lets other readers understand the conversation thread.
Highlight the relevant part of the topic or reply you want to comment on, and press the quote ( " ) icon that comes up.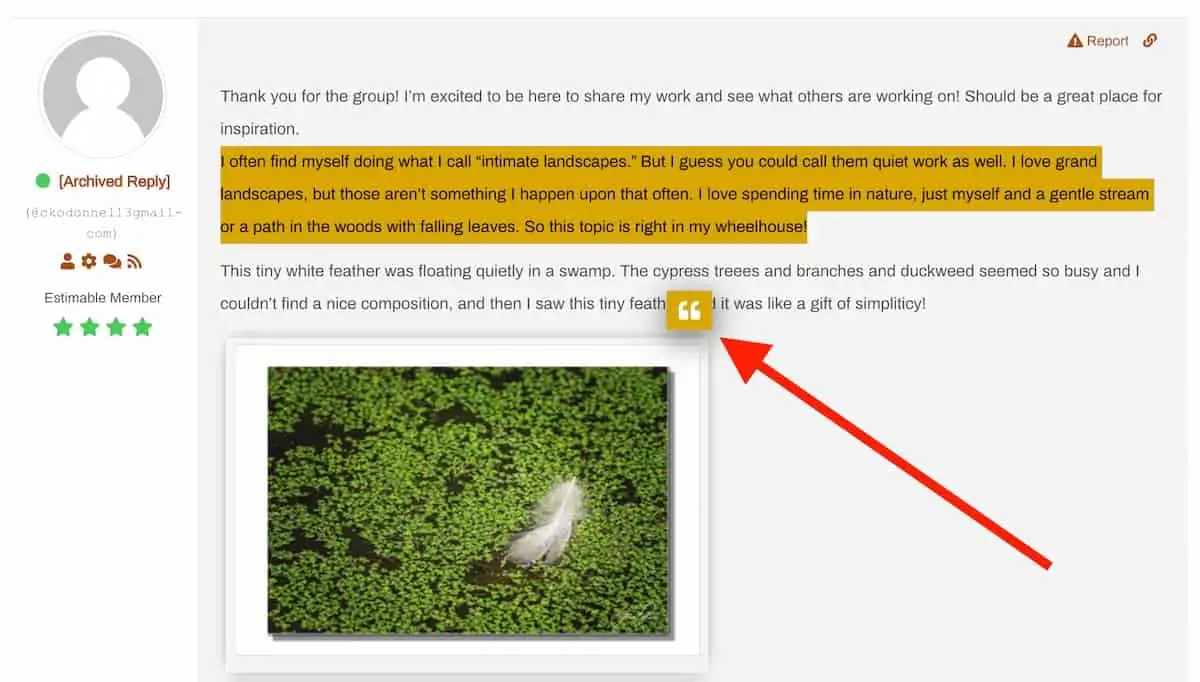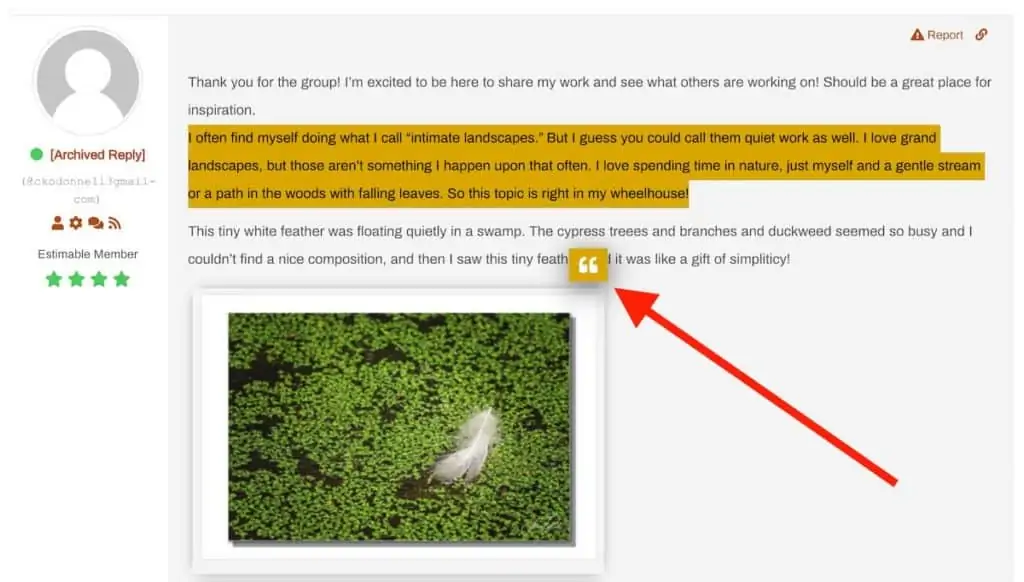 This will automatically populate your reply with the highlighted text and reference the original author. You can then write your response and thoughts underneath the quoted text.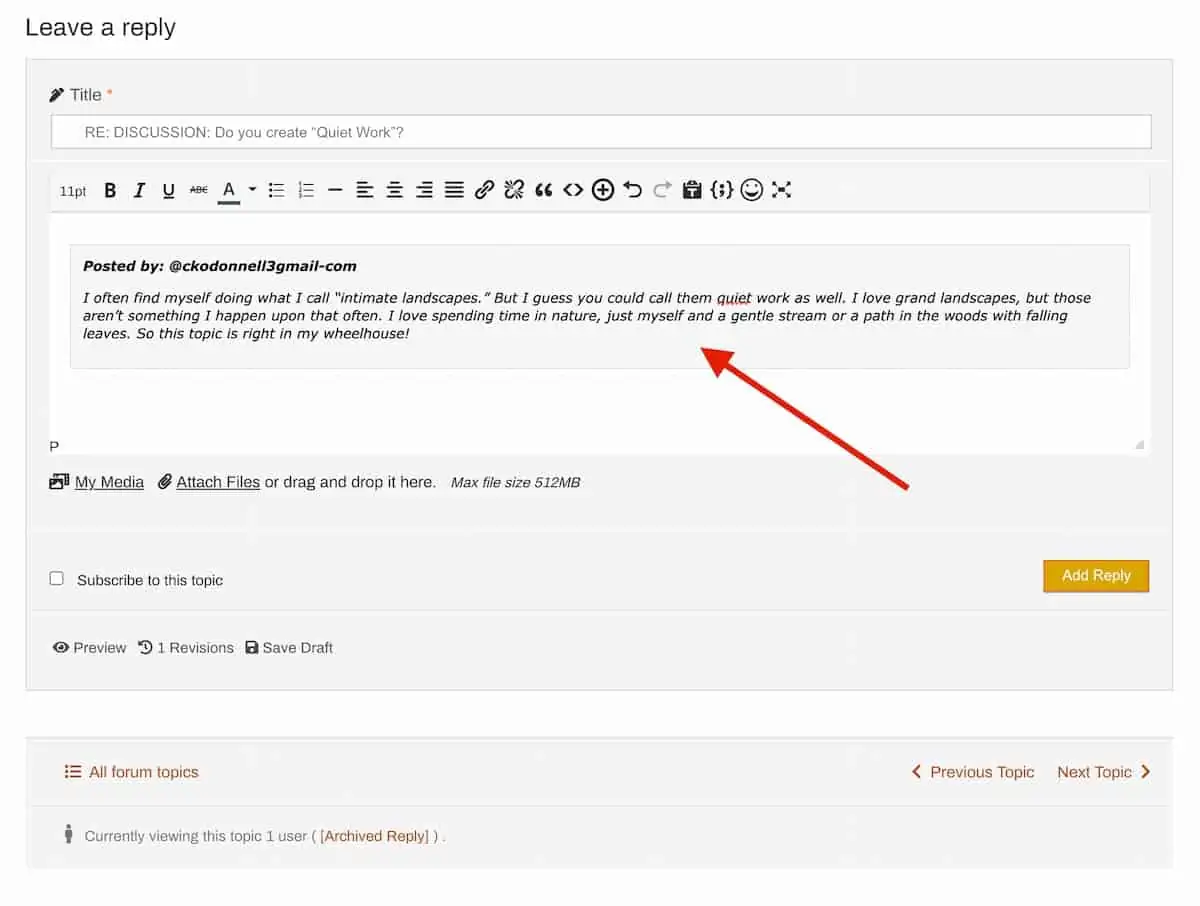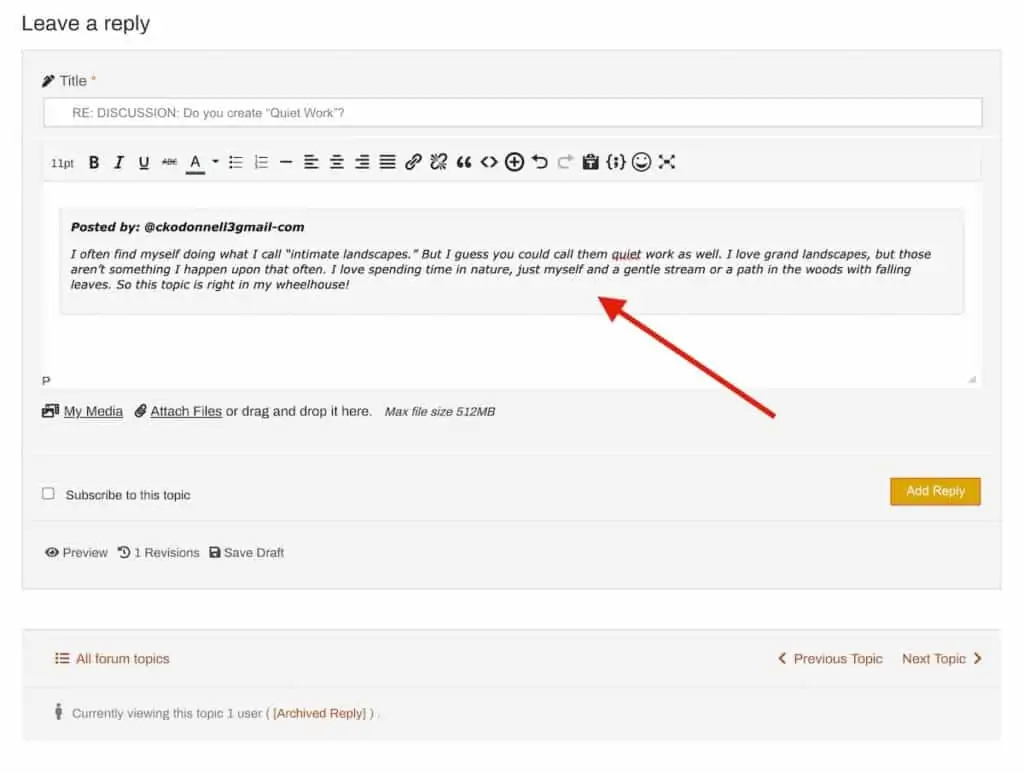 If you want to quote the entire topic or reply in your response, you can press the "Quote" link in the bottom-right corner of the topic/reply box. This can be easier than trying to highlight the entire message.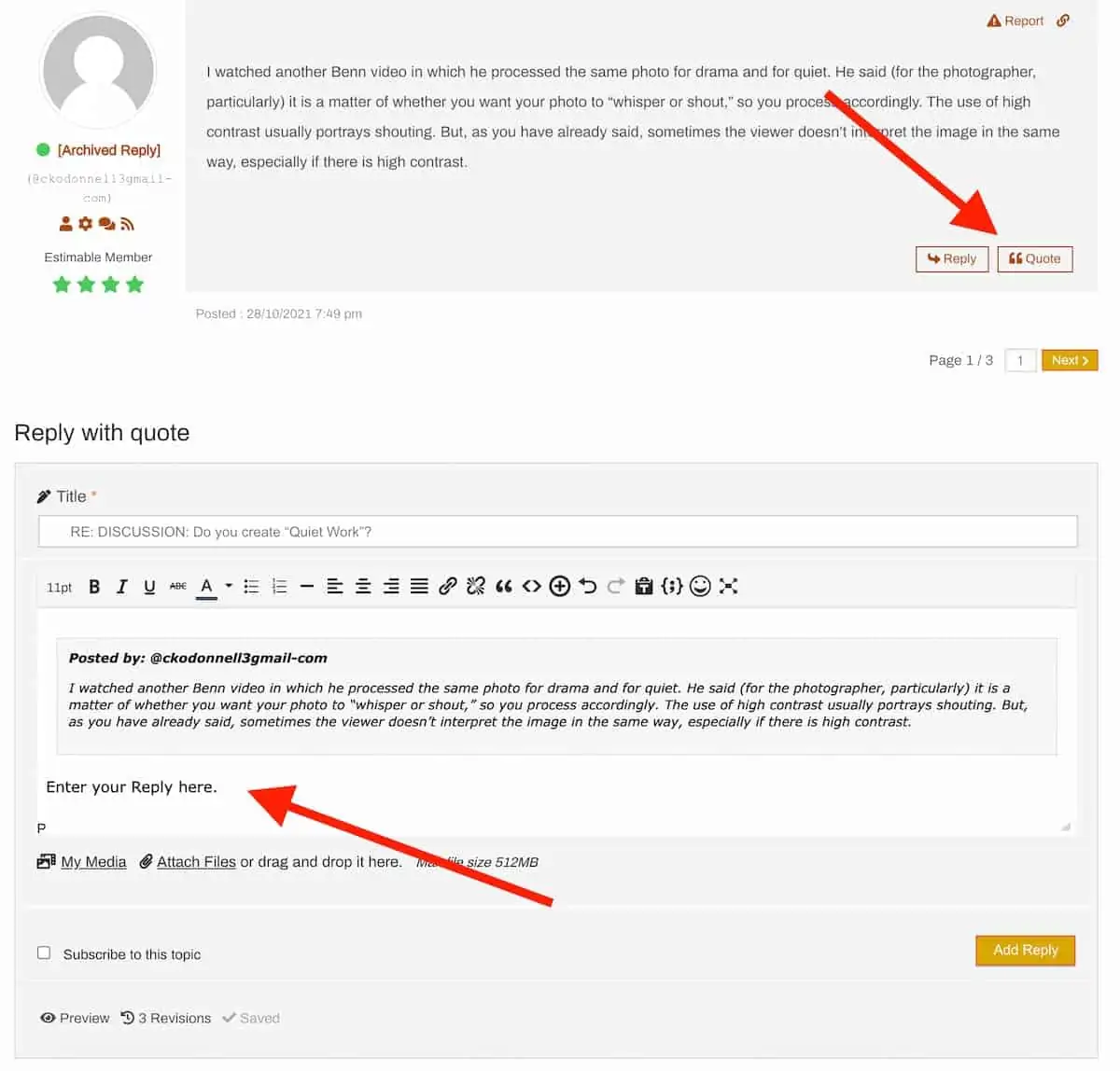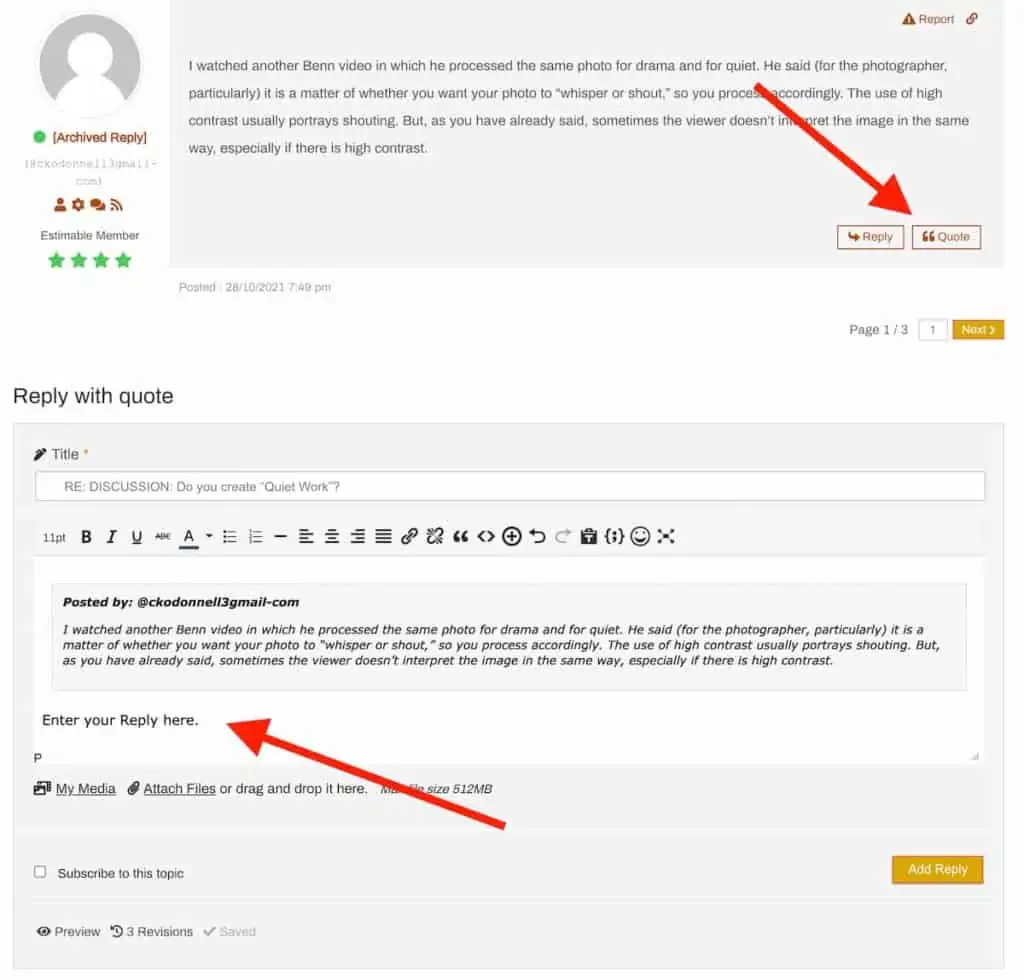 When finished, tick the "Subscribe to this Topic" to get emailed on follow-up replies, then press "Add Reply" to submit your comment.
Email Notifications
One of the most important features of this forum is receiving email notifications when new topics/replies are added…because you can't participate in the conversation if you don't know it's taking place!
By default, you will NOT receive emails on new topics and replies. You need to subscribe manually, which is quite simple to do.
To receive notifications when there is a new TOPIC posted in a specific forum, go to that forum and click the "Subscribe for New Topics" link.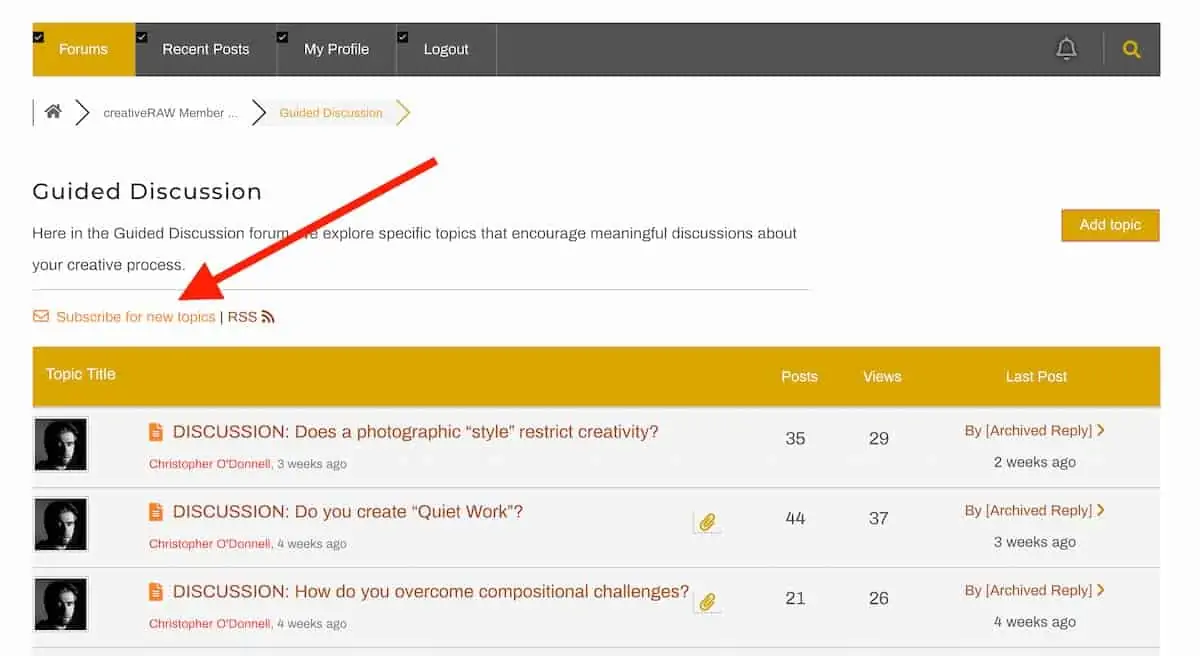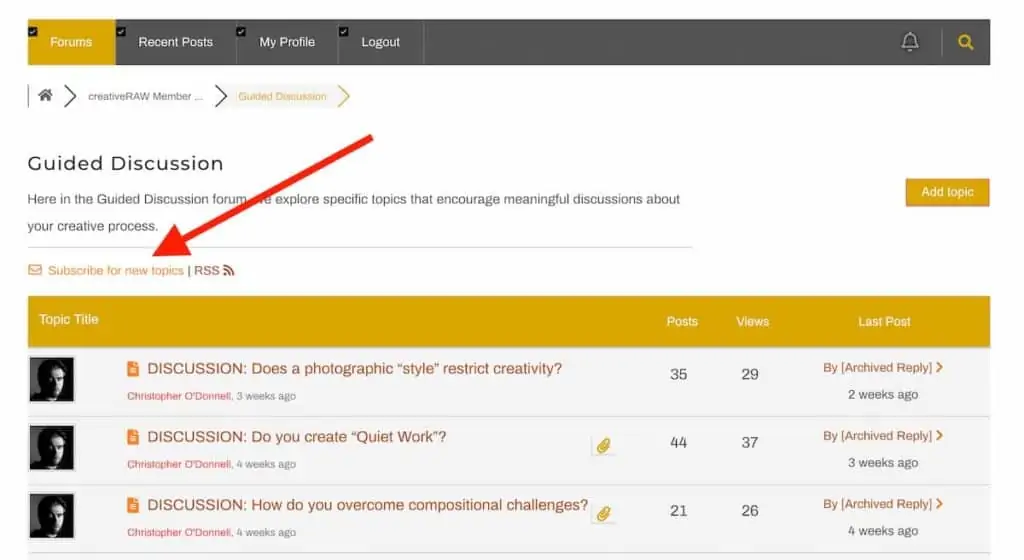 An email will be sent to confirm your subscription.
You can also subscribe to specific topics (threads) to get an email whenever there is a new reply. This is helpful for topics you've participated in or want to follow.
At the top of each topic page, click the "Subscribe for New Replies" link.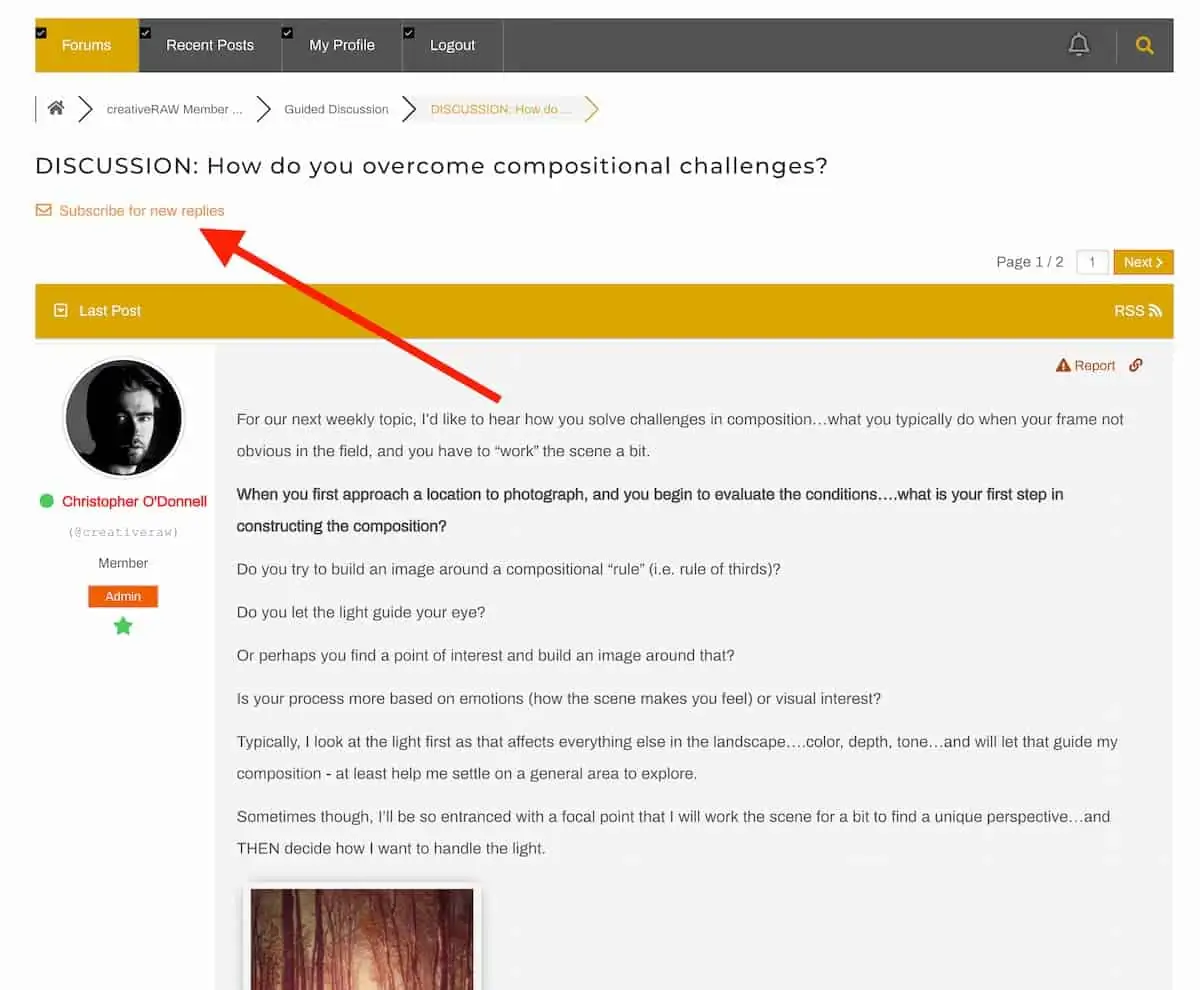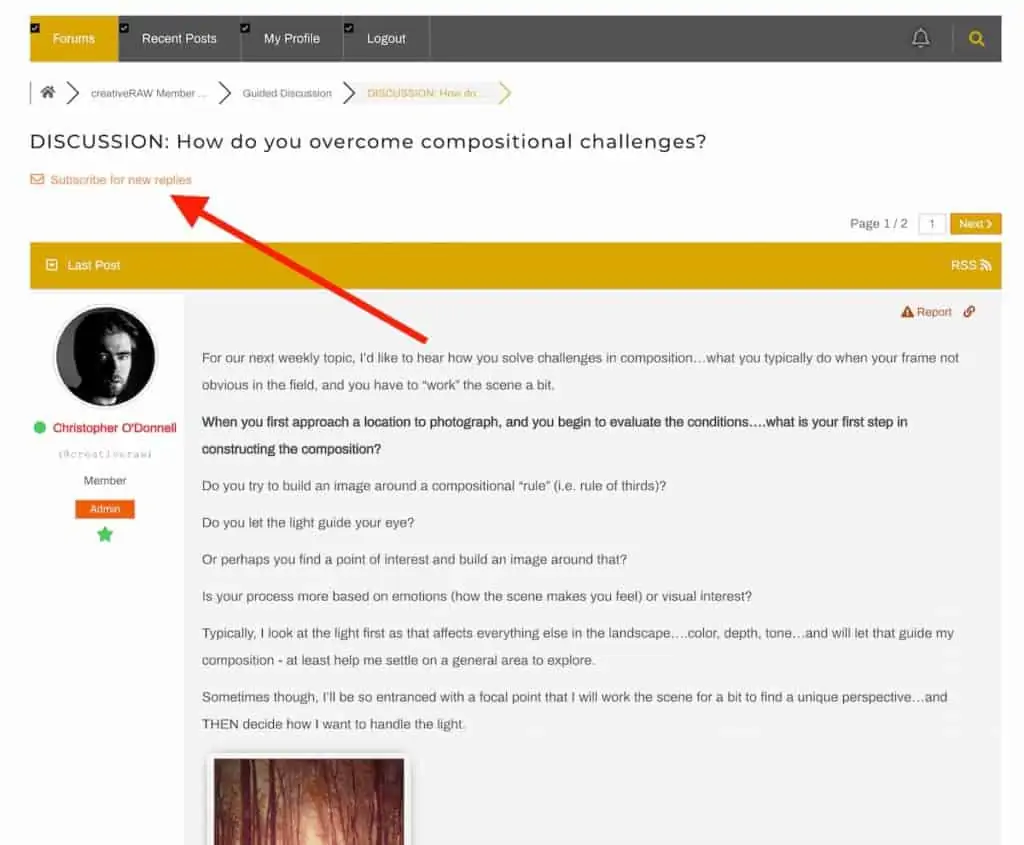 A confirmation email will also be sent for topic subscriptions that you need to click.
Unsubscribe from Email Notifications
To stop receiving emails for forum/topic updates, navigate to the specific forum/topic and click the "Unsubscribe" link at the top.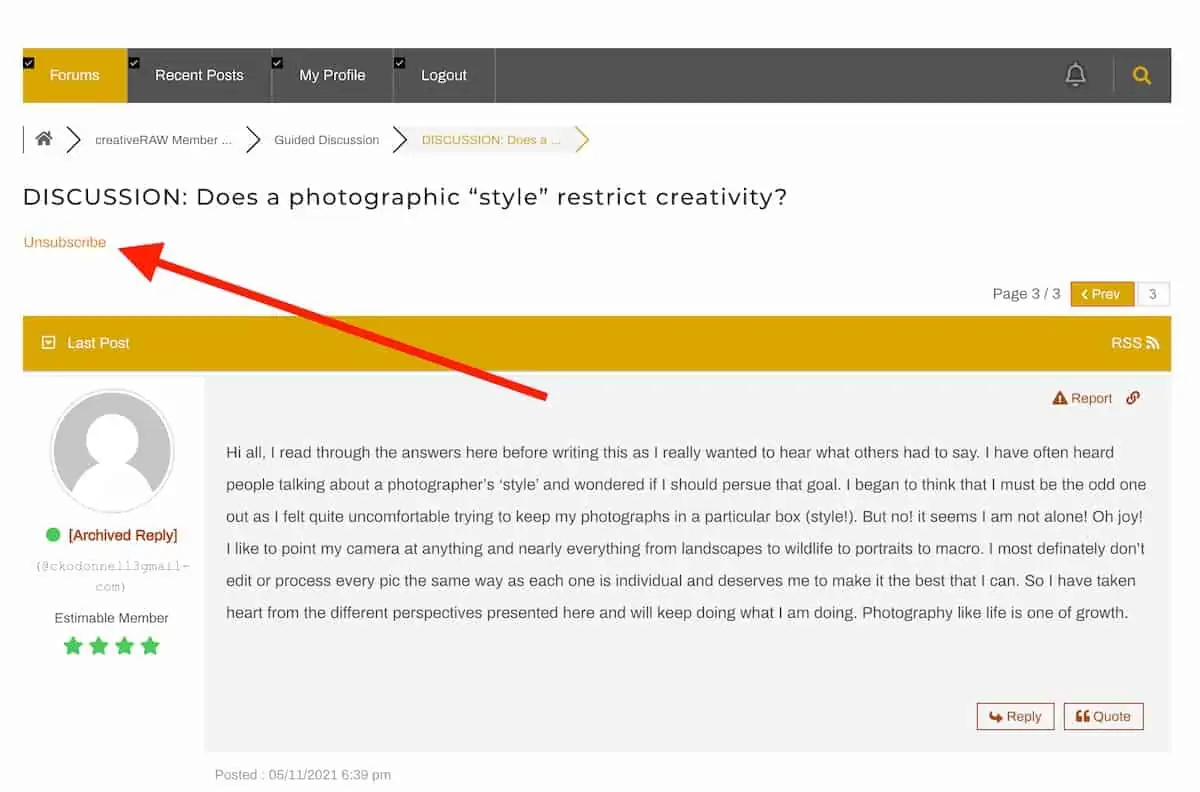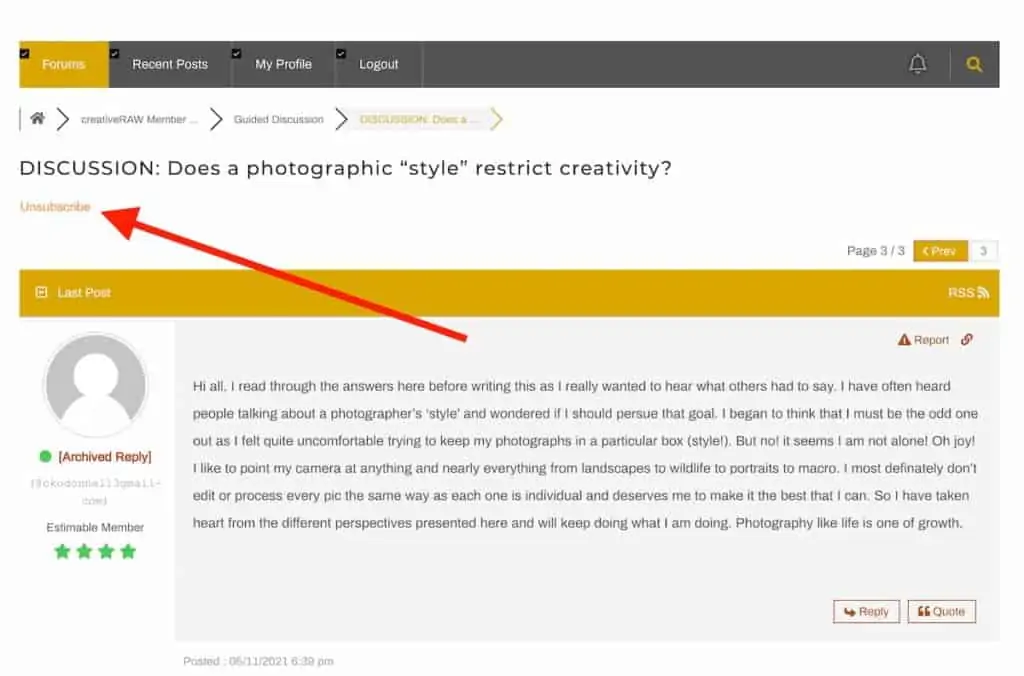 If you have any questions about the forum, please post them below and I'll add them to the guide!
Getting Started with creativeRAW
Note: if you need help setting up your account, logging in, and/or resetting your password, please refer to this guide here.
The Dashboard
As soon as you log in, you'll be greeted by the Dashboard. This is your "control station" where you can access your courses and manage your account.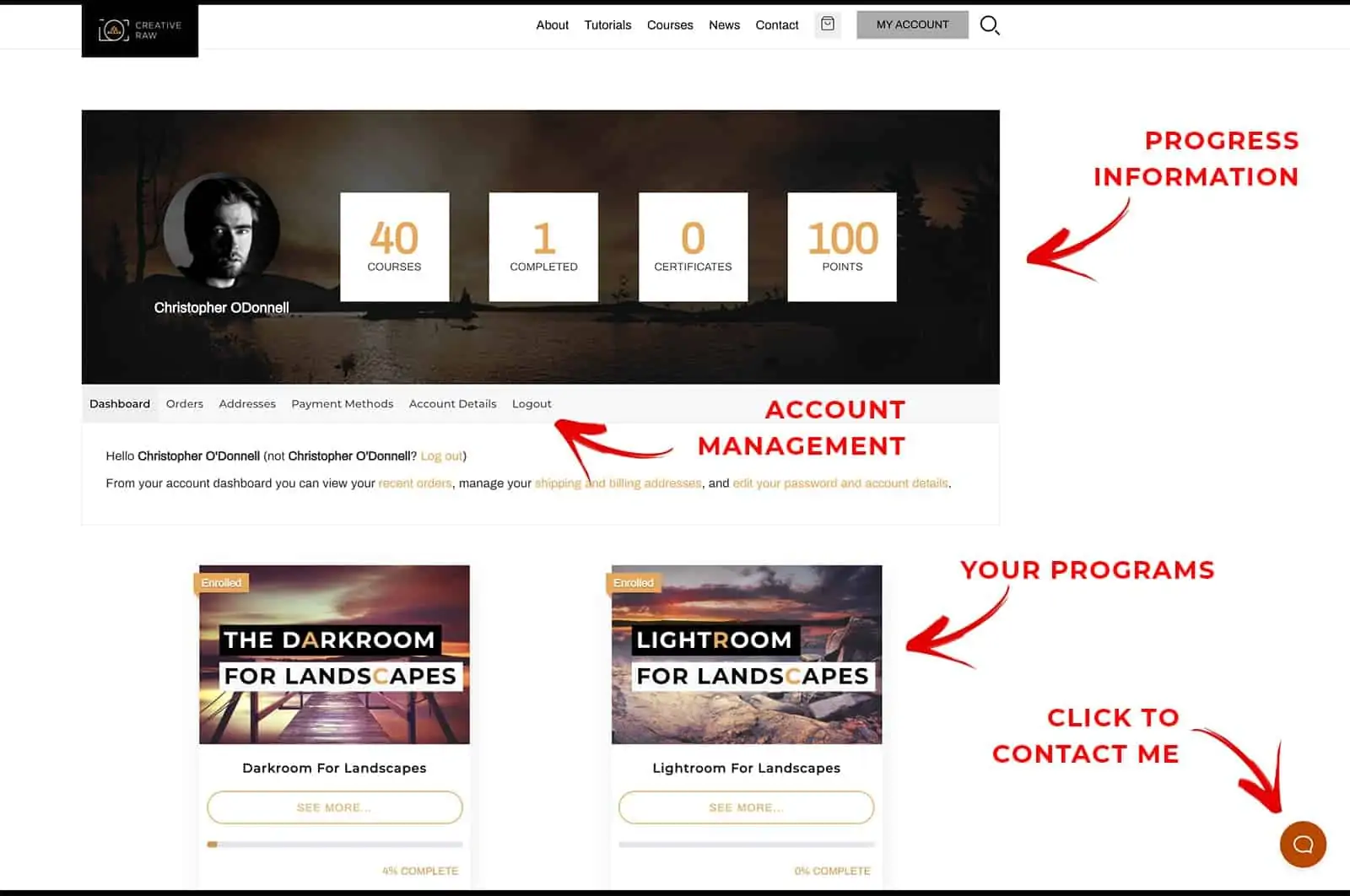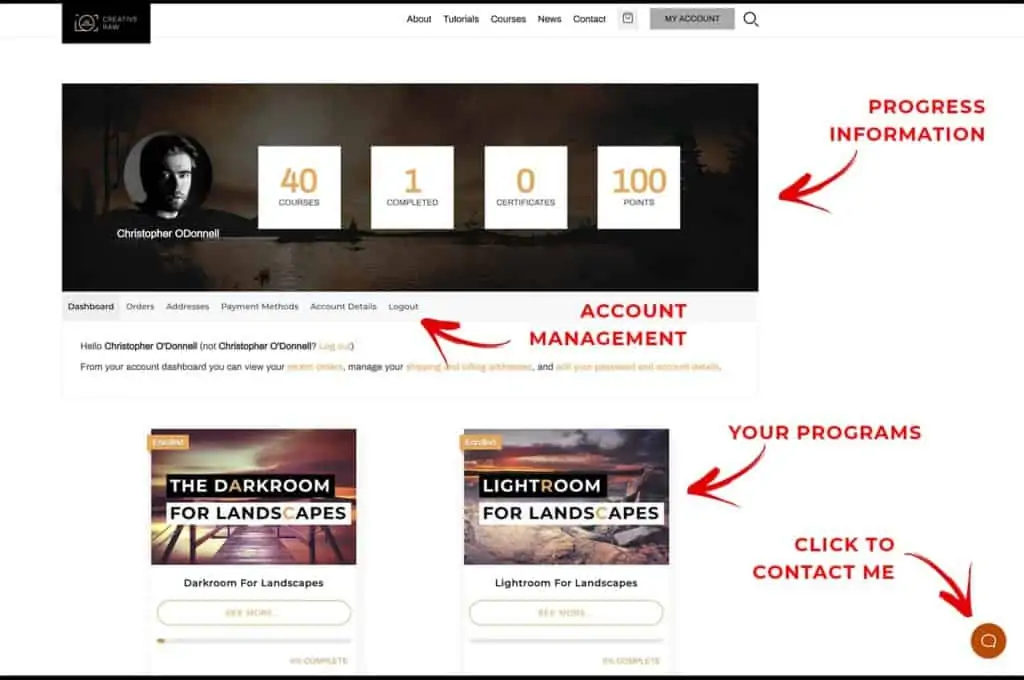 Below you will see a list of programs that you currently have access to.
Each "program" may contain multiple courses, so that is why your course count number at the top might be different than the number of programs you have access to below.
Let's click on a program to see the content. You can either click on either the program image or the "See More" button right below it.
Note: At the very bottom, you will notice a "Continue with Last Lesson" button once you start a program. The next time you log in, you click on this button to pick up right where you left off.
Once you enter a program, you'll find a list of courses and lessons. I've laid out the program so you can see all lessons from one page rather than having to hunt through different courses to find a certain video.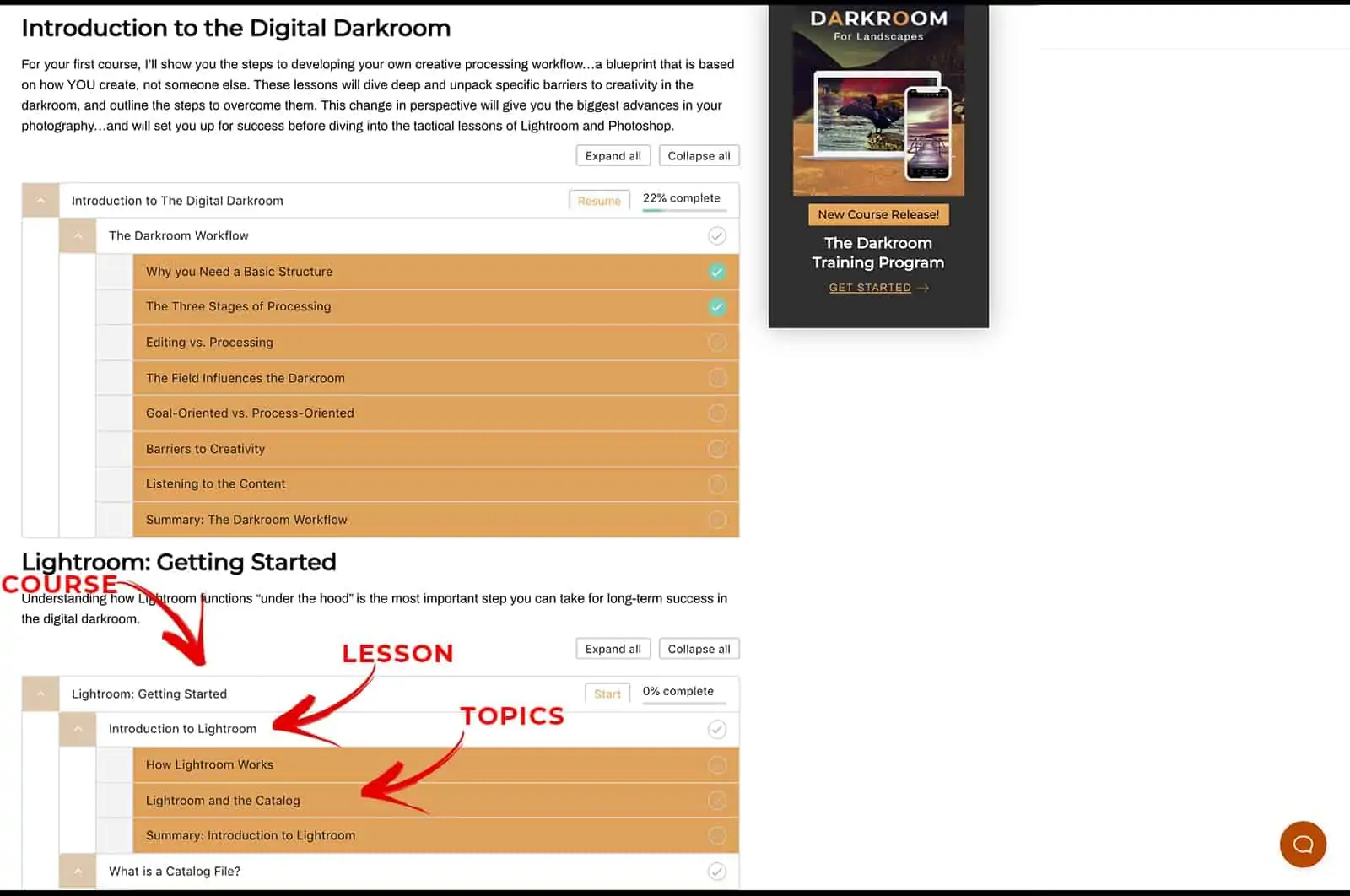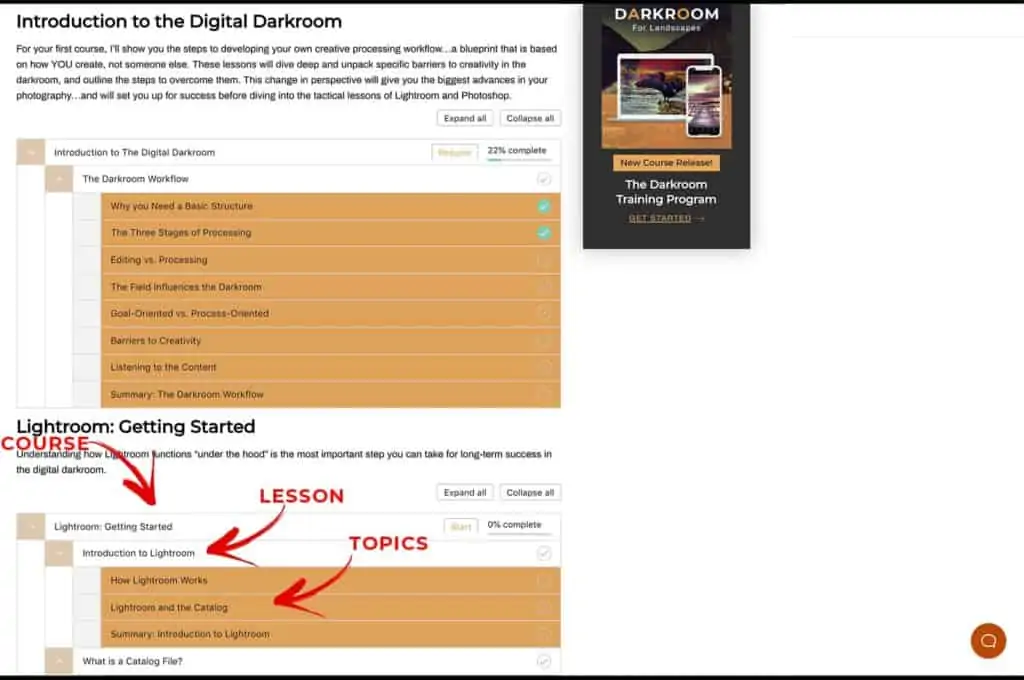 Each course has a hierarchy tree: the course, lesson, and (if needed) topics within each lesson. This is simply for organizational purposes. The video content will be on the lowest point in the hierarchy (either a lesson or topic).
Tip: On the program page here, press CMD + F (CTRL + F on Windows) to bring up the text finder. Enter a lesson or topic title to jump right to a specific lesson that you know of without having to scroll through the entire page.
Now, click on either a lesson or topic to access the video you want to watch.
Focus Mode
Once you enter a lesson or topic, you'll find yourself in what is called "Focus Mode".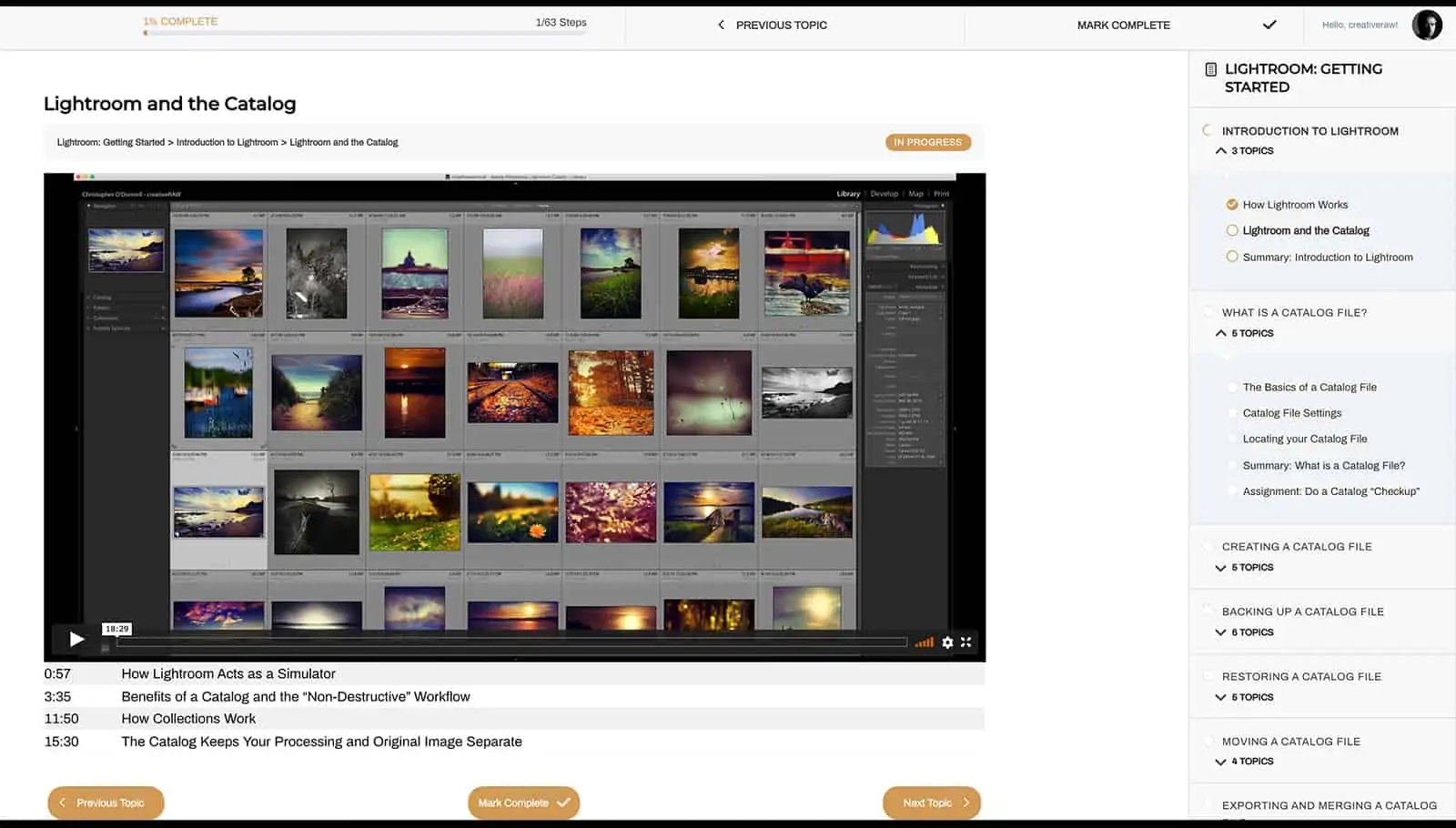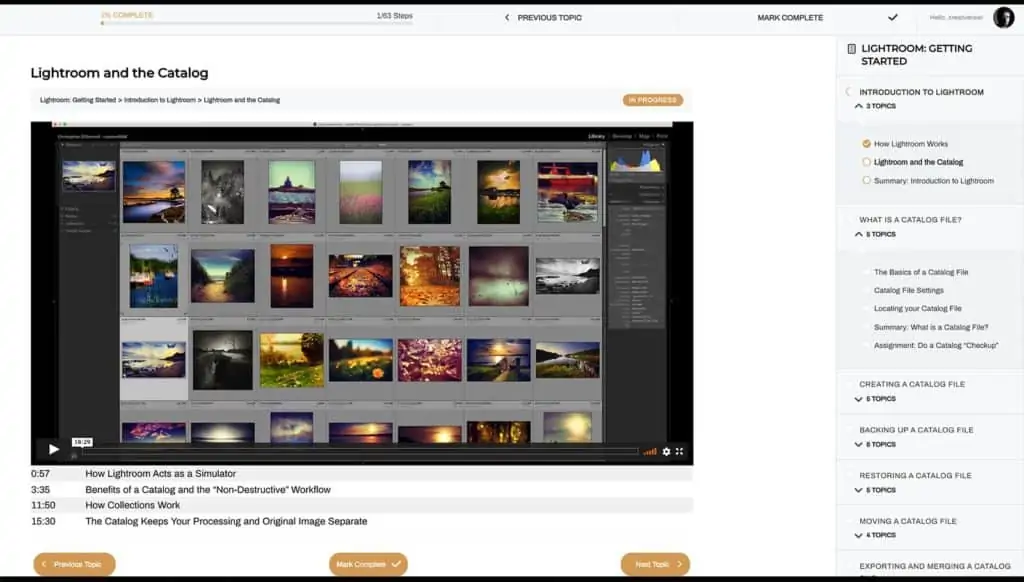 This interface is designed for you to learn without distractions….and you will find many features that allow you to track your progress and move in and out of each lesson with ease.
Navigation
What you'll notice first are the multiple ways to navigate through the course which contains the lesson or topic you clicked on.
The sidebar shows you a global view of the course structure: the course, lesson, and (if applicable) topic. These are links that can be clicked to jump to a different video lesson.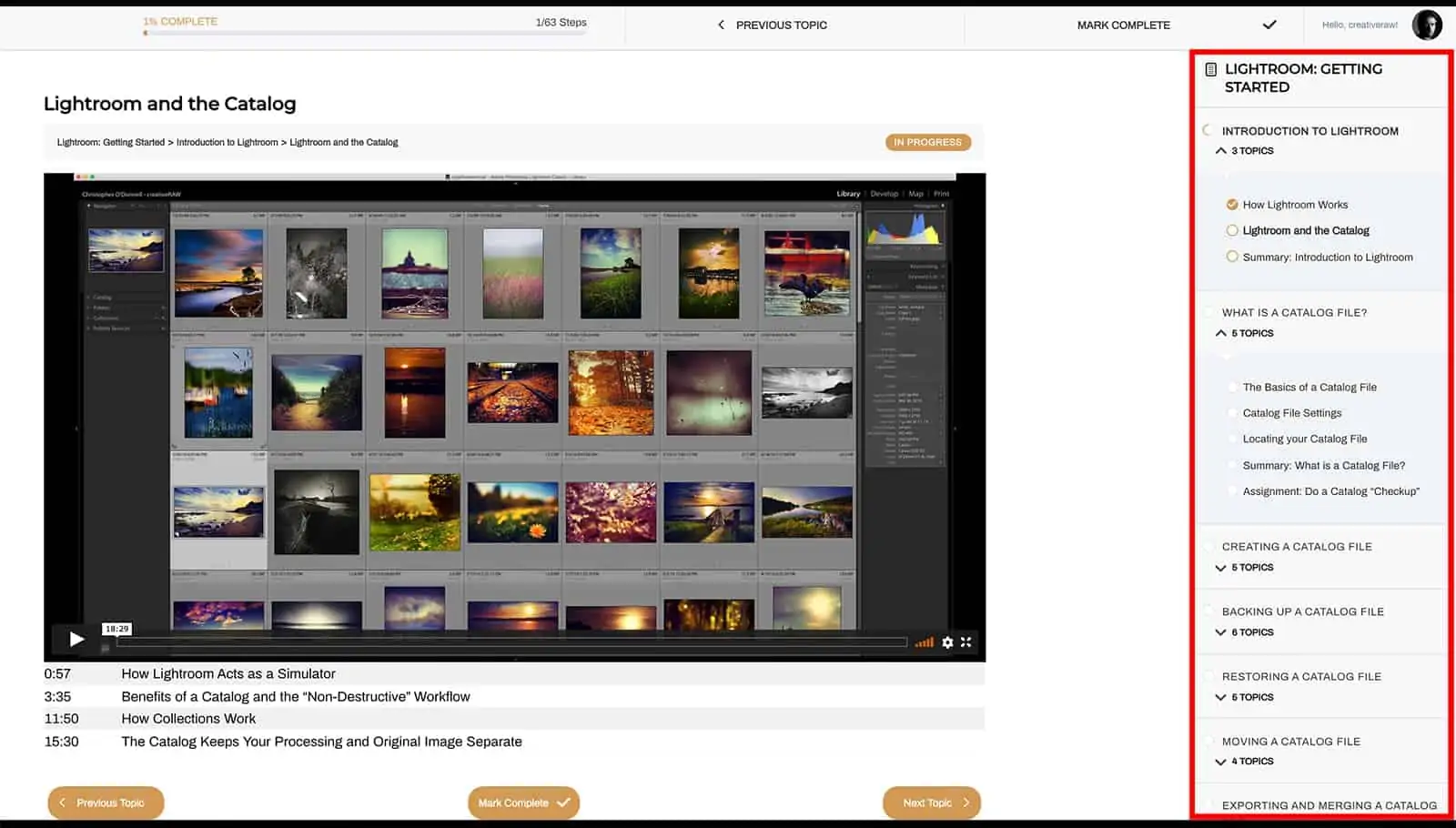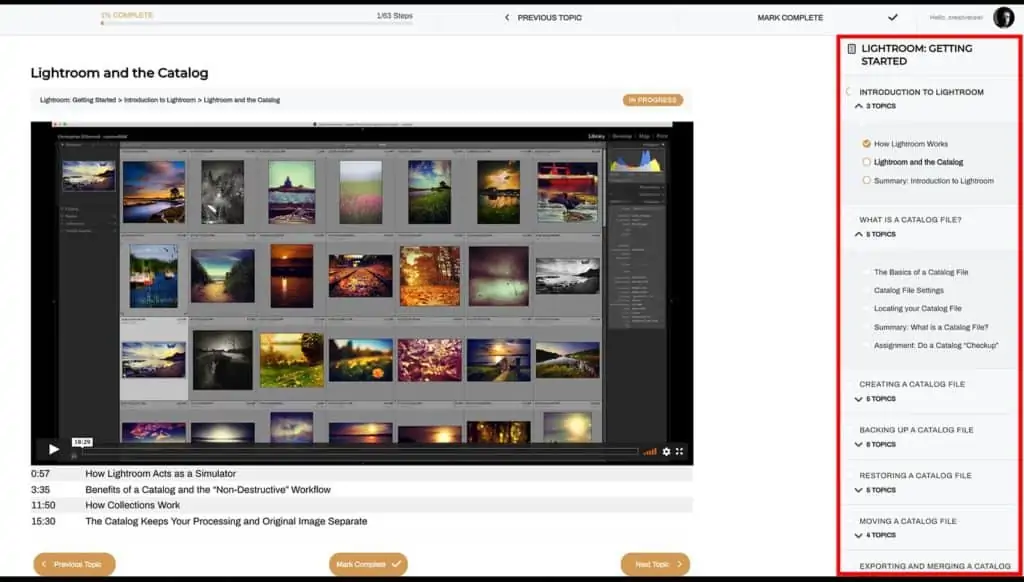 These menus are collapsible so you can see more lesson topics without scrolling, and can be opened to see the content of the entire course.
When looking at a video, the current lesson/topic will be highlighted in bold letters in the sidebar.
Clicking on the lesson title will often give you a helpful overview of what the specific topics will cover collectively, and an additional list of topics to navigate to.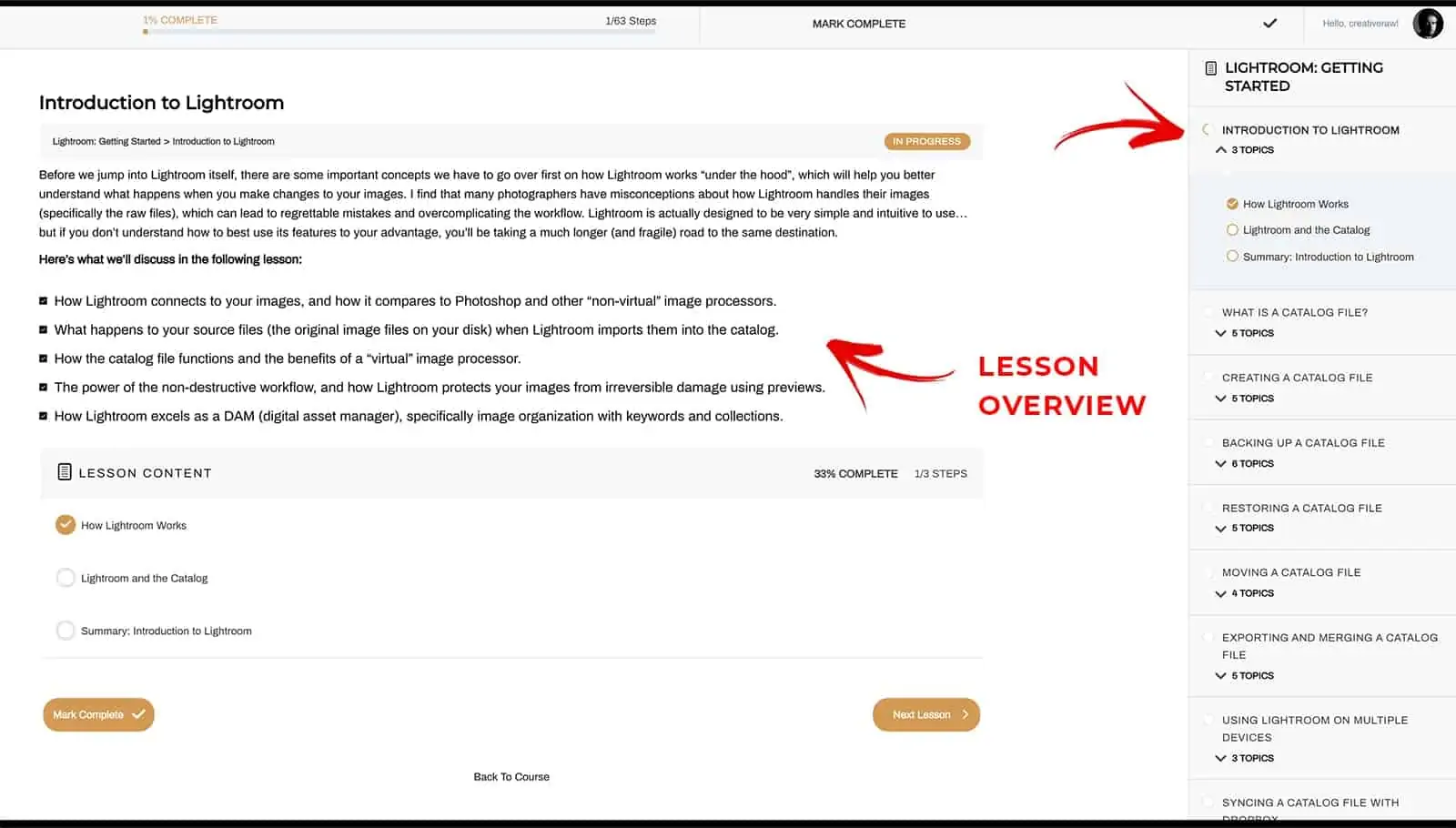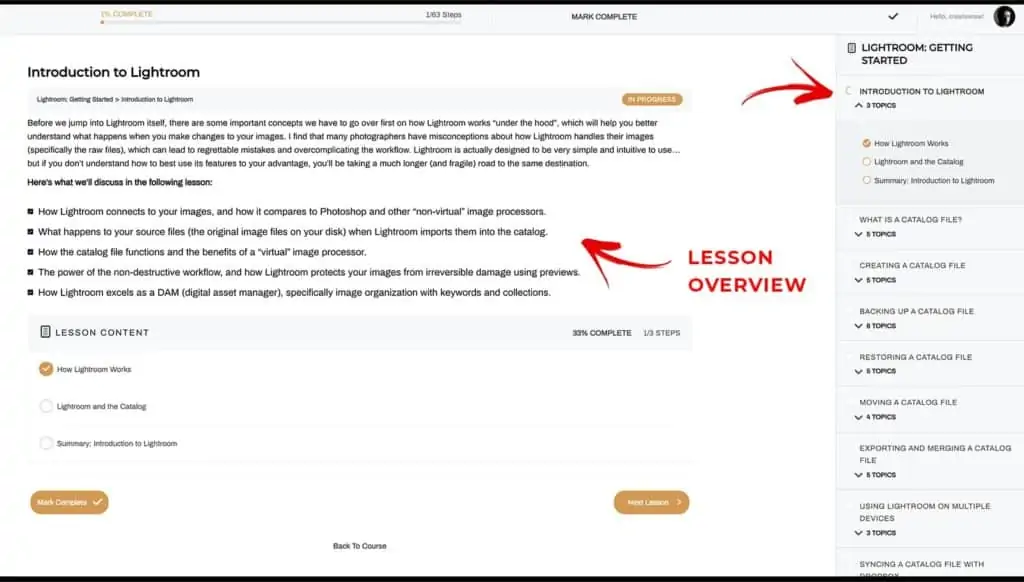 Note: I would not recommend clicking on the course title as that will only bring you back to where you are.
There is also a breadcrumb bar at the top of the page, showing you exactly where you are within the course. These are also clickable if you want to jump back to a lesson overview.
And if you would like to jump back your Dashboard, you can do so via the menu in the top-right corner: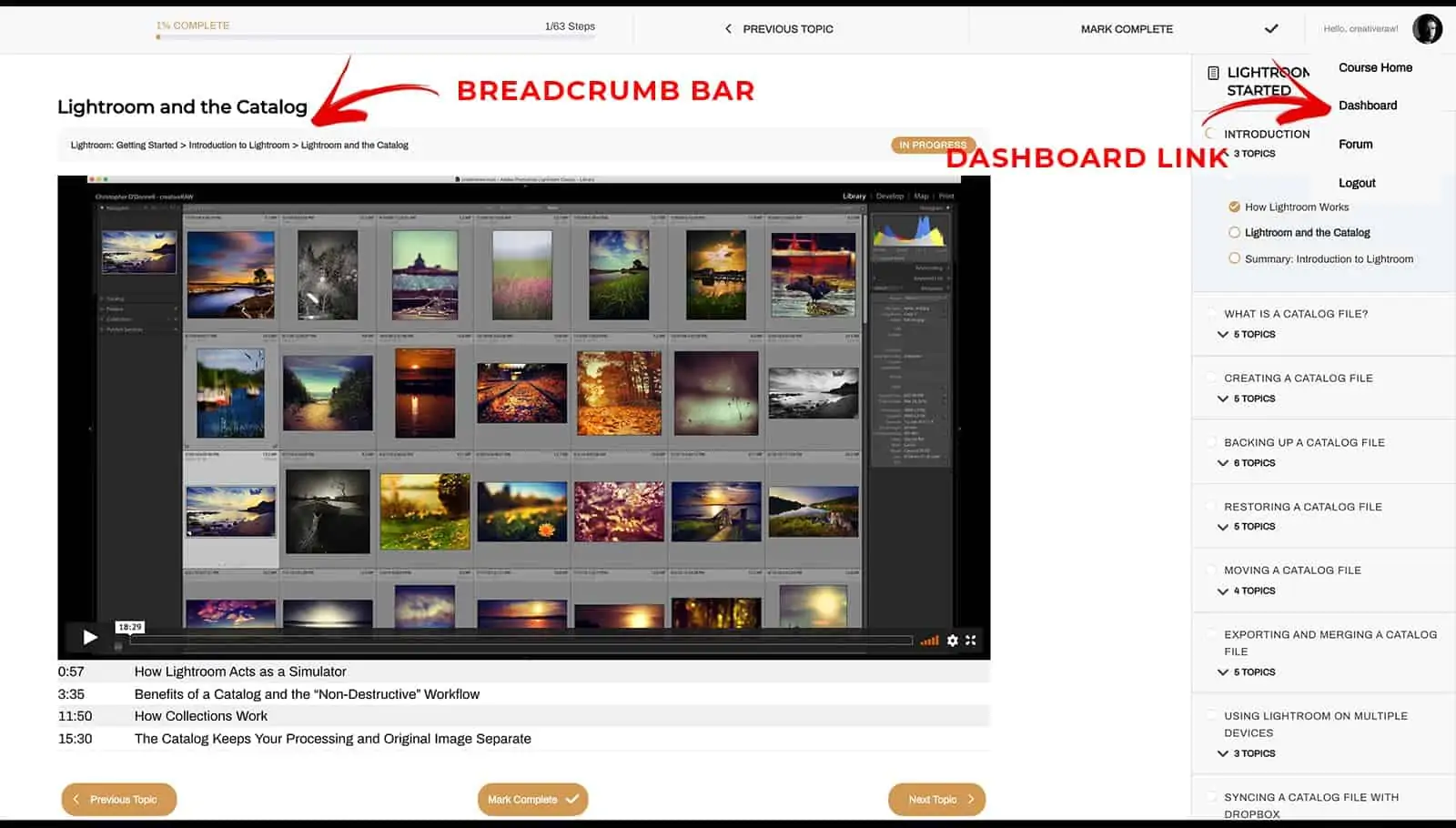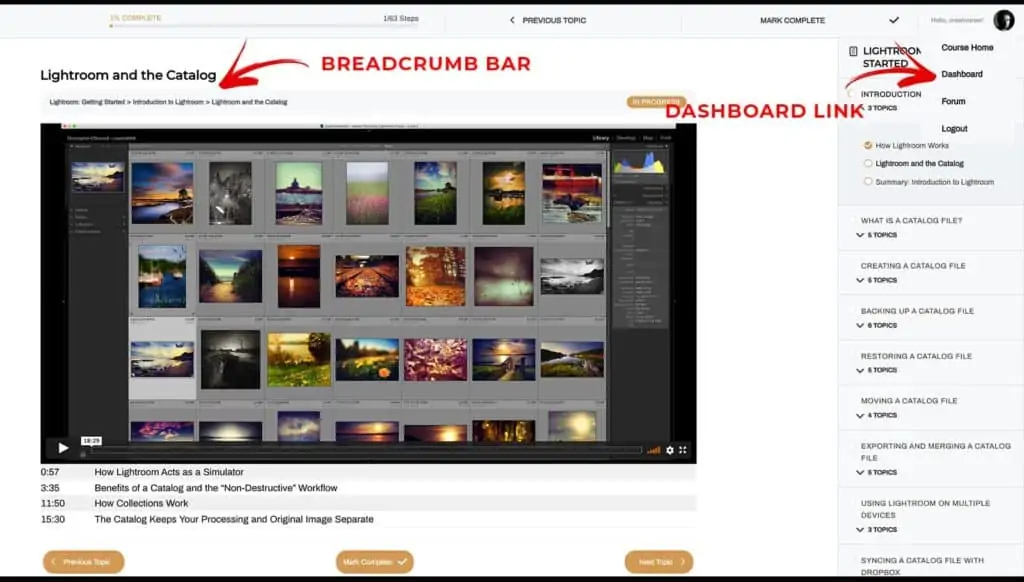 To progress onto the next lesson or topic (or to jump back to the previous one), you can click the Next/Previous buttons at the bottom of each page. There is also a Previous button at the top.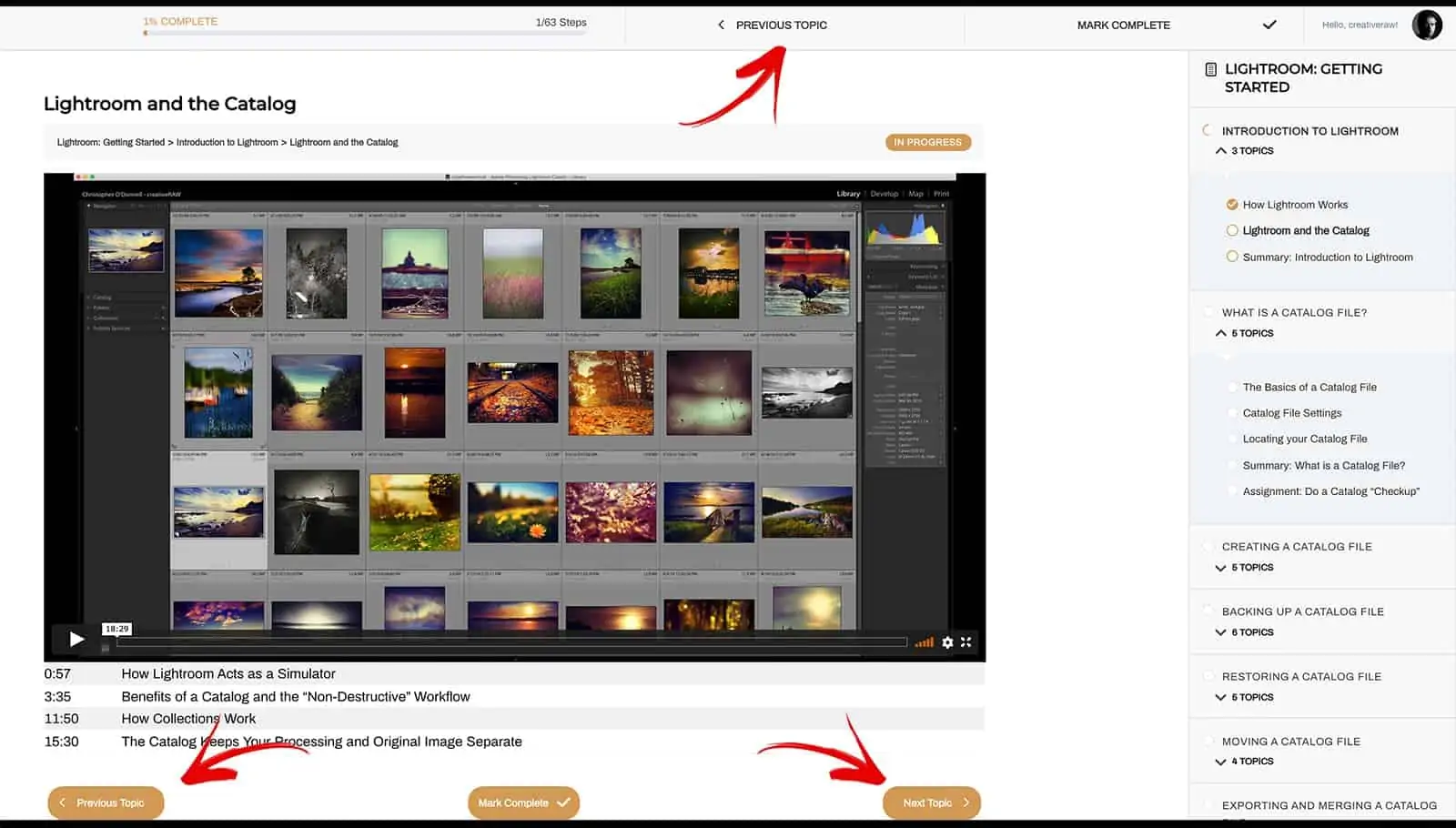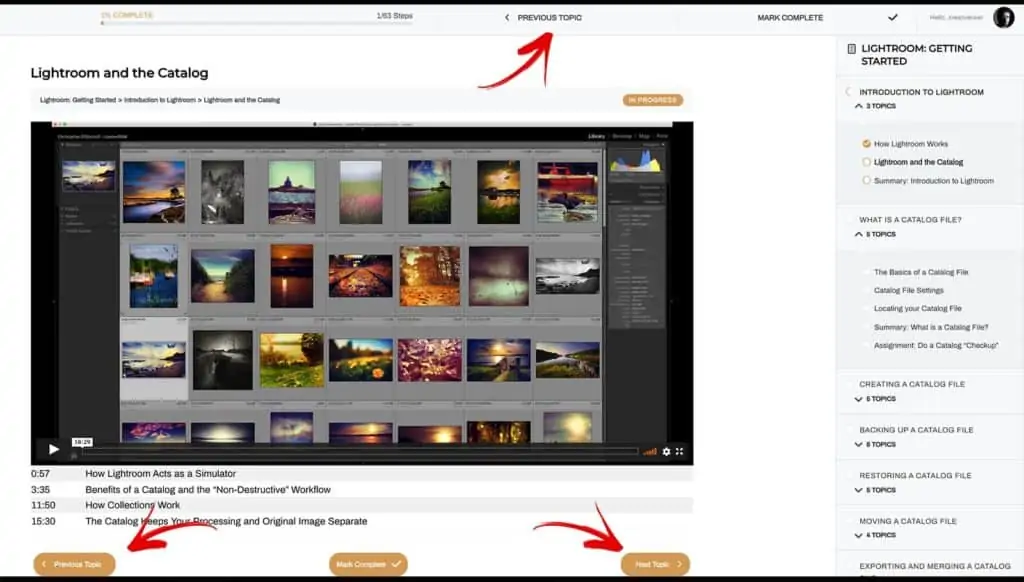 Completing Lessons and Topics
One of my favorite features of this platform is the ability to track your progress through the course. You can mark each lesson or topic as "complete", which will do two things:
Give you a visual confirmation that you've already watched this lesson.
Automatically advance to the next lesson or topic.

You can mark a lesson or topic as complete either in the top menu or via the "Mark Complete" button at the bottom of each page.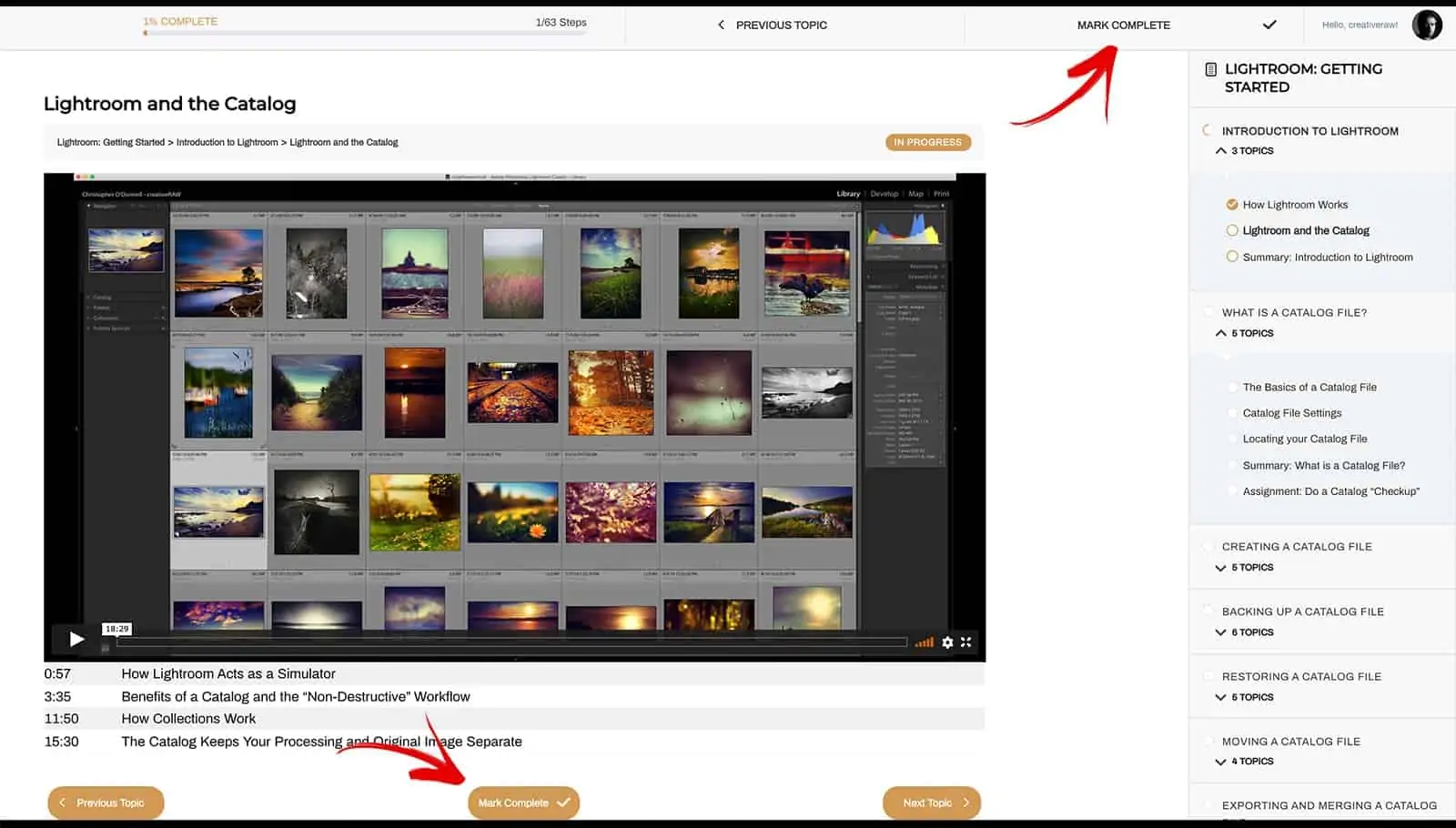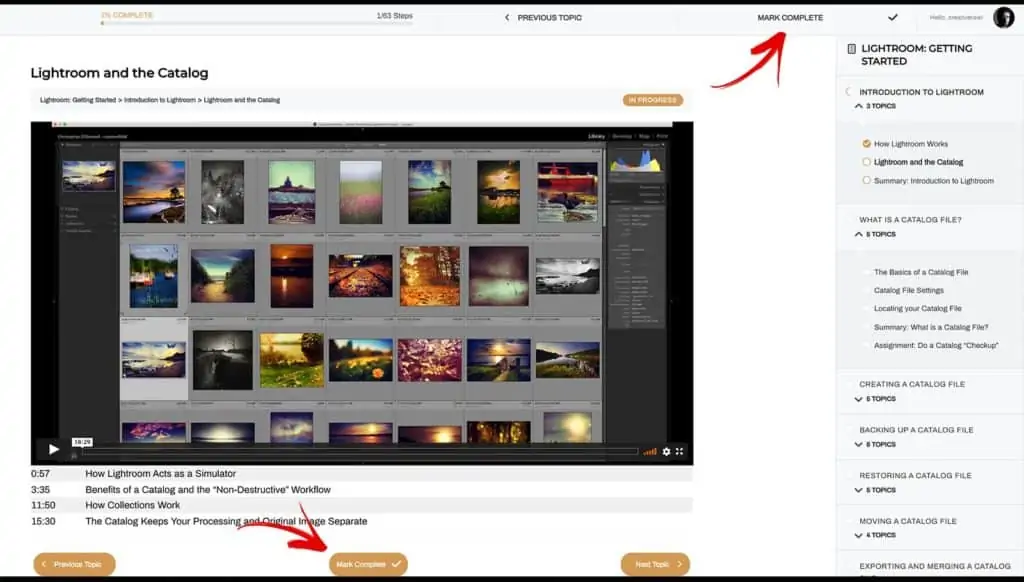 Note: When a lesson has been marked as complete, all topics within that lesson are completed as well.
Once it's complete, you'll notice that there is now a checkmark next to that lesson in the sidebar….as well as a "Complete" label in the top menu. Also, the "Mark Complete" buttons have now dissapeared.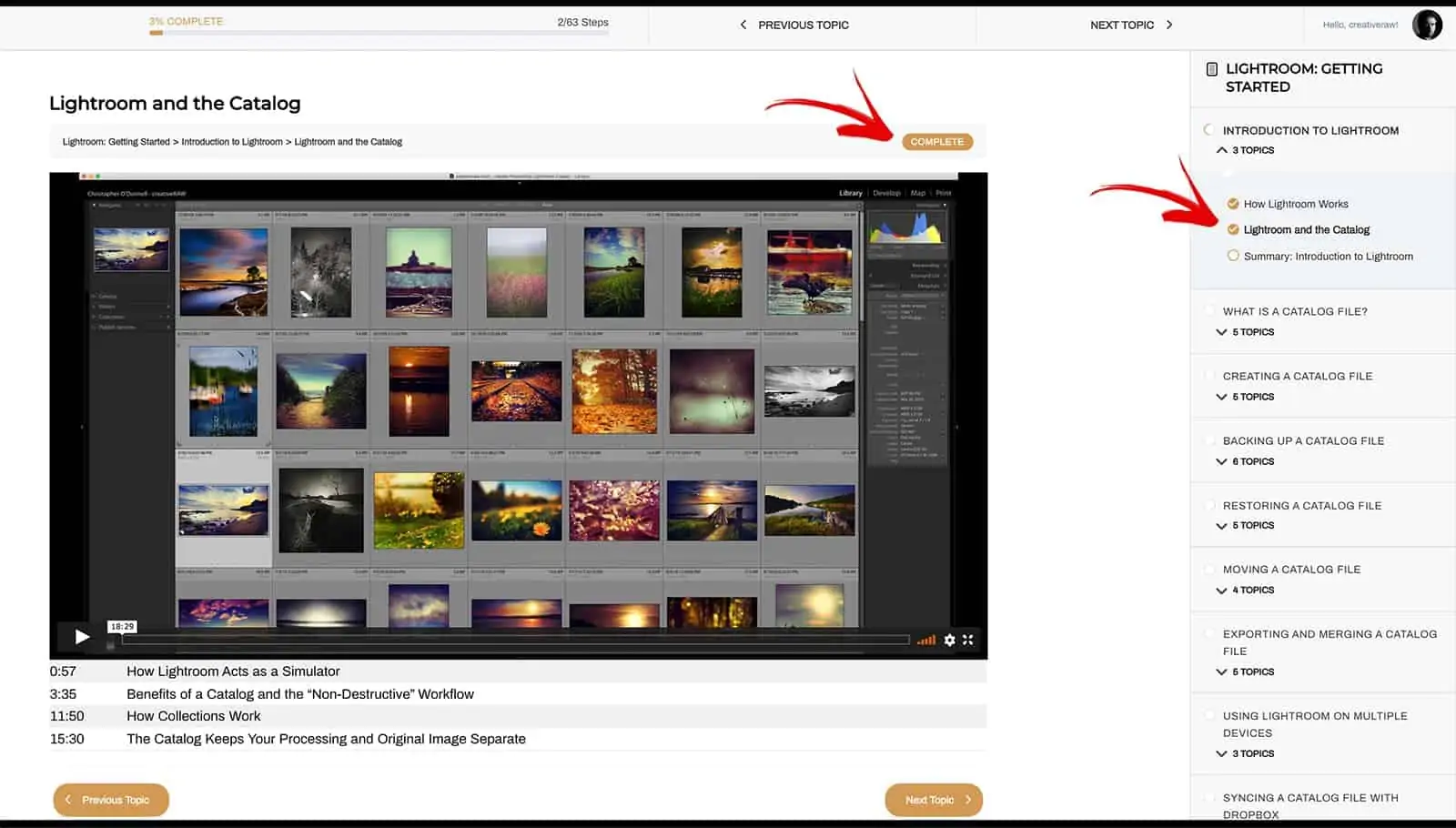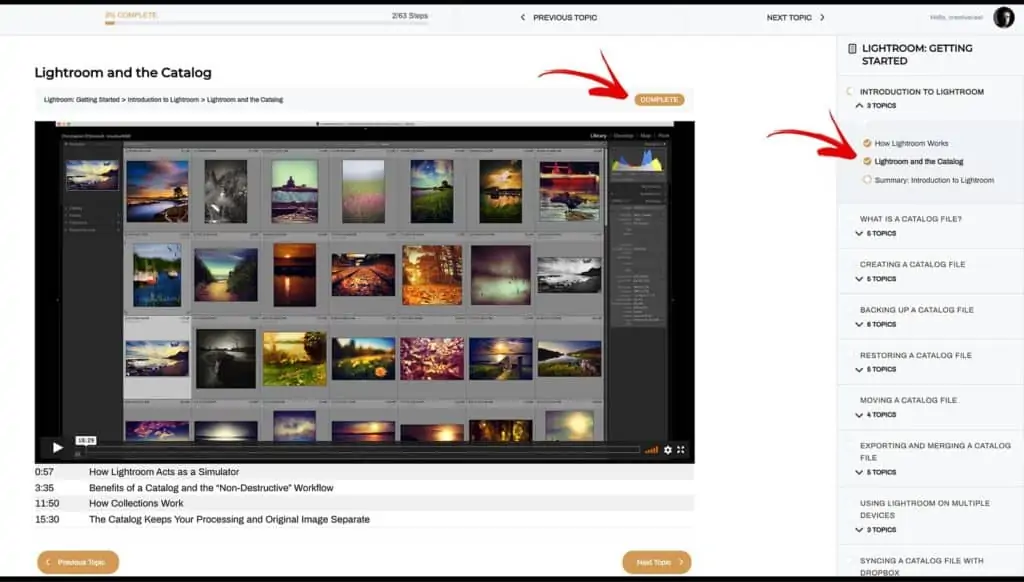 Note: You can always revisit a lesson or topic after it's been marked as complete.
Course and Program Progress
This learning management system tracks your overall progress through each program, with helpful progression bars located throughout based on how many lessons o topics you make as Complete.
When working on a lesson or topic, the progress bar at the top tracks your progression for that specific course..and also shows you how many lessons are left to complete.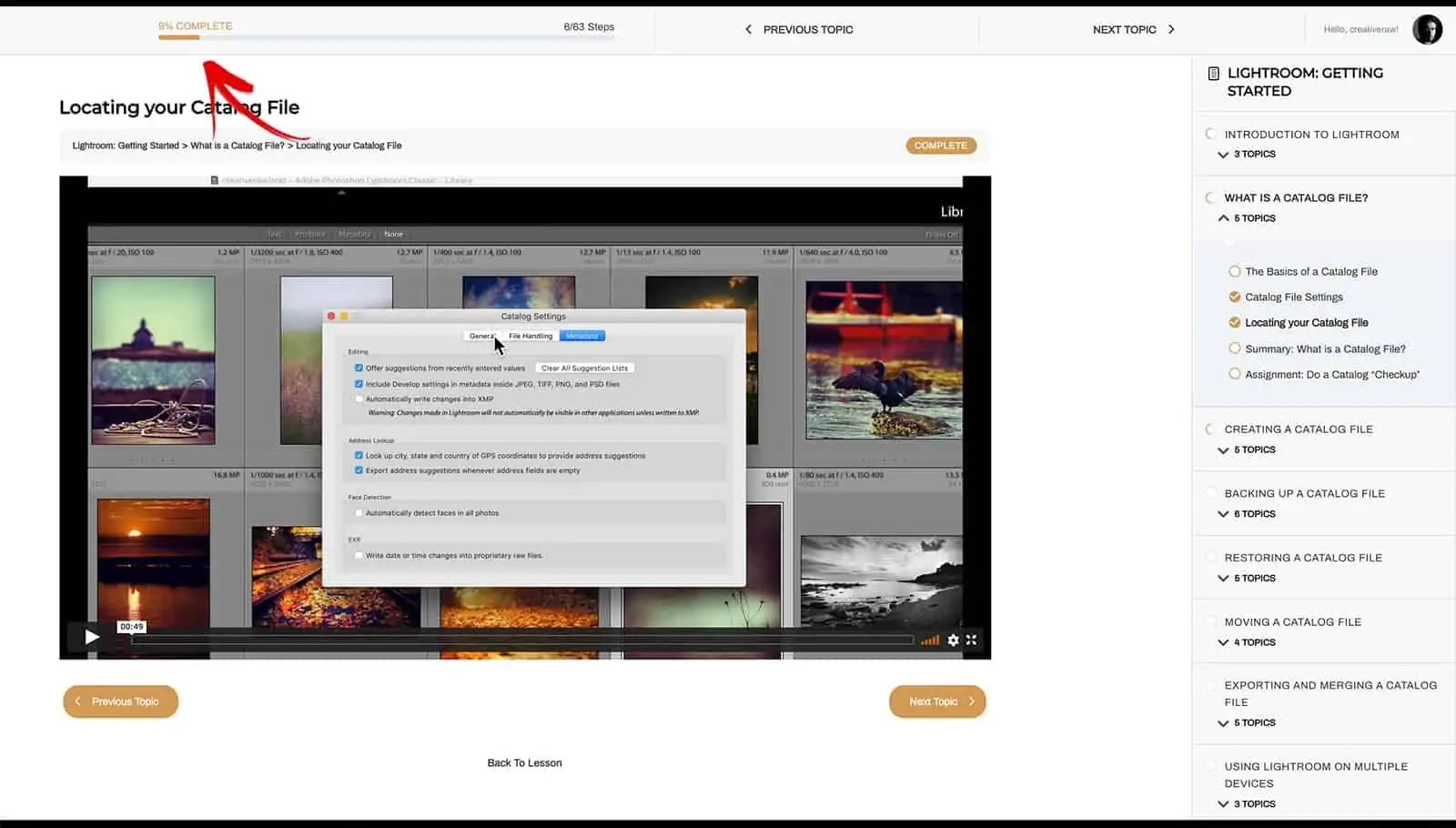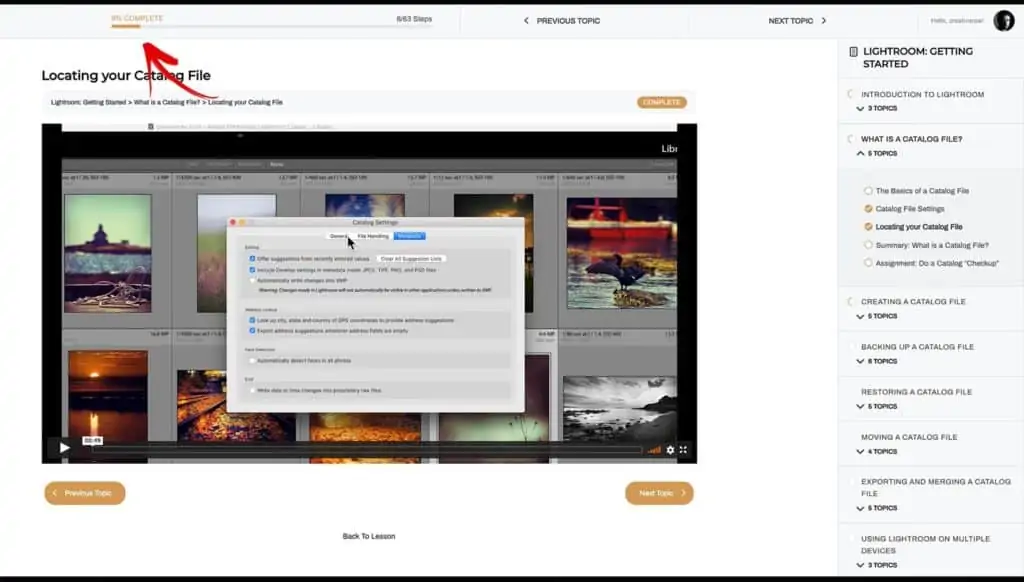 The course sidebar also gives you visual indicators on your progress. The circle next to the lesson title will be completely grey if no topics within the lesson have been completed, half full if some topics have been completed , and completely full with a checkmark iif the entire lesson has been completed.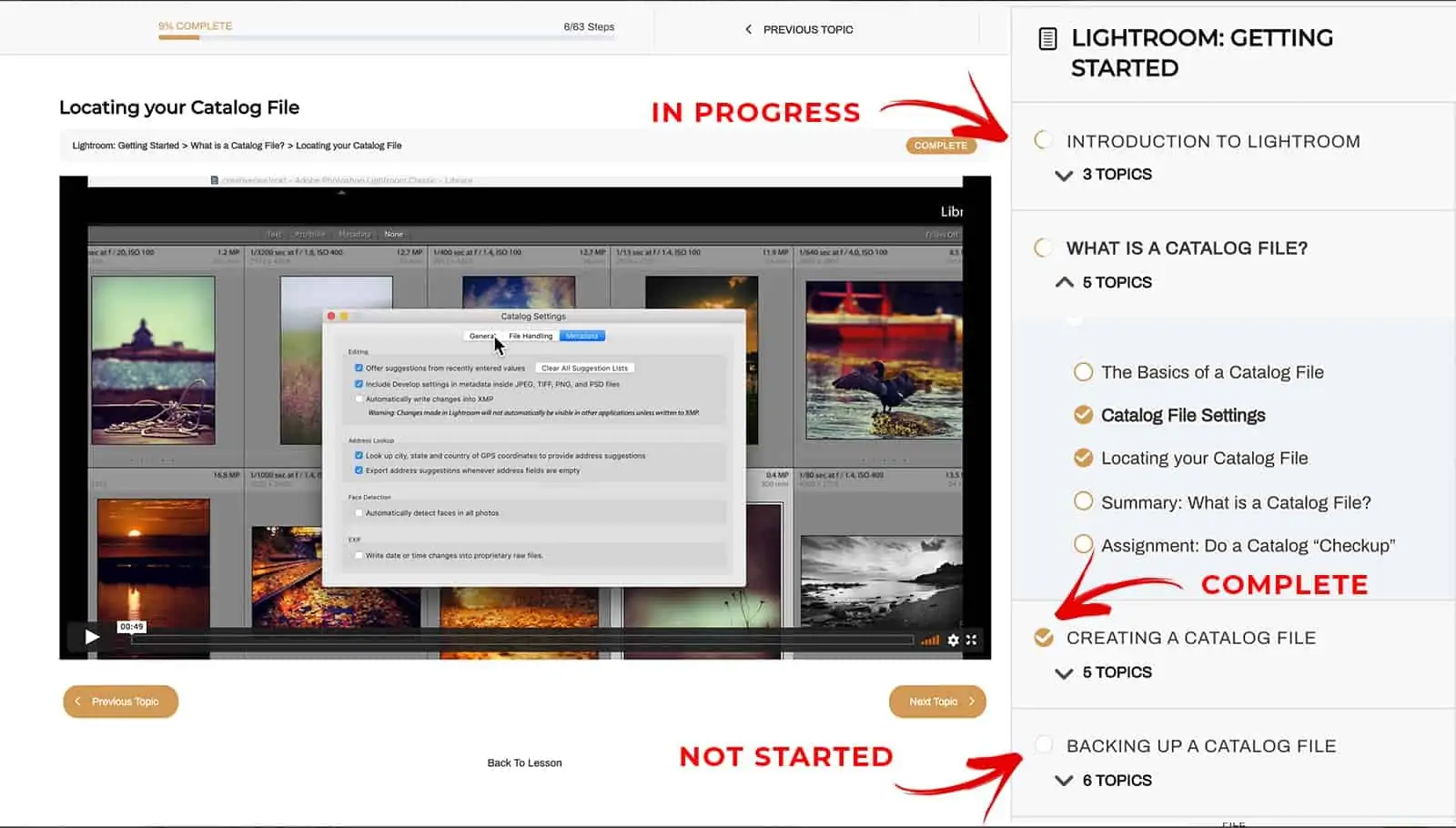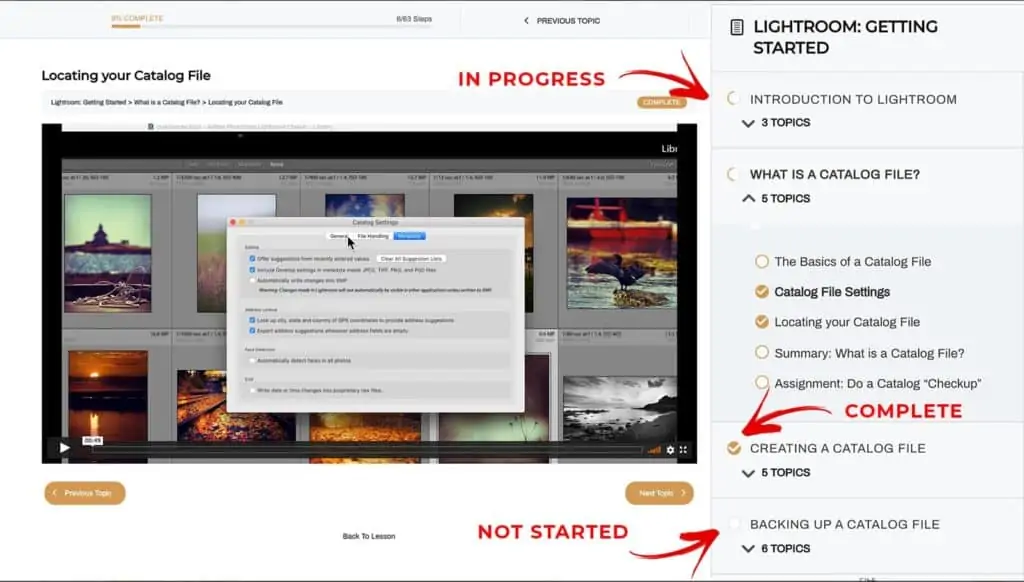 On the program page, you can also see the progress for each course within the program. And at the top, you can see the overall program progress based on how many courses you've competed within it: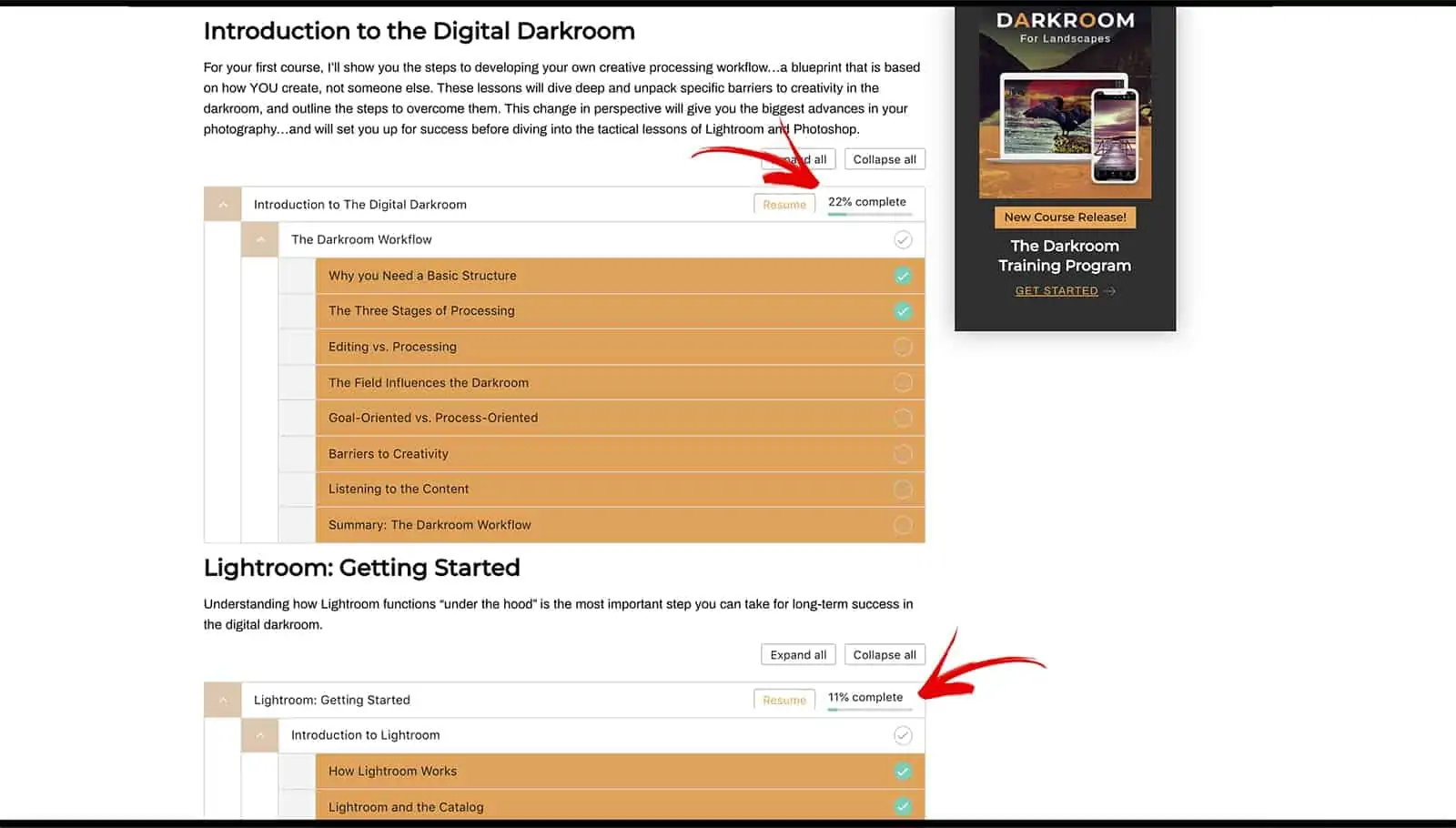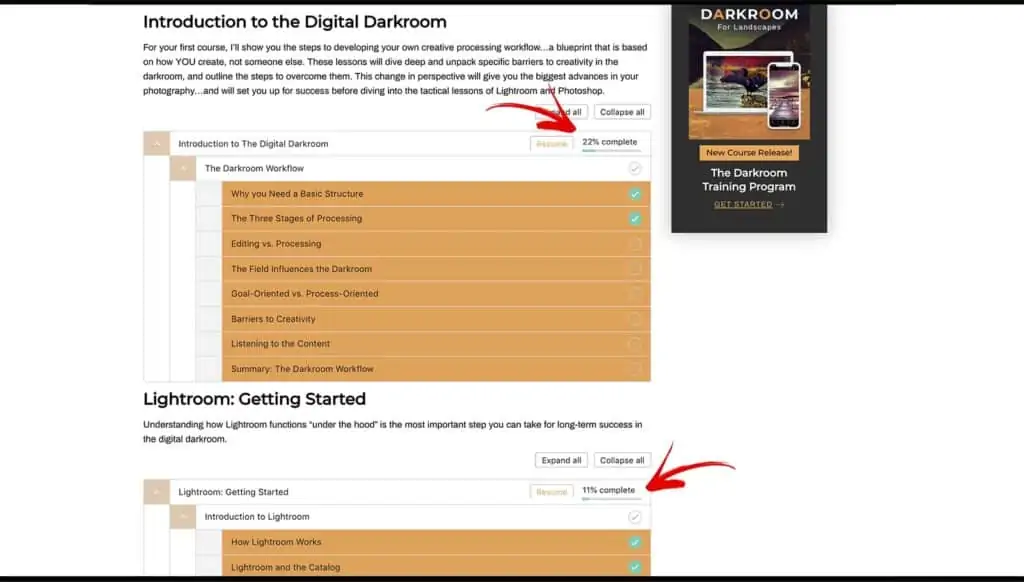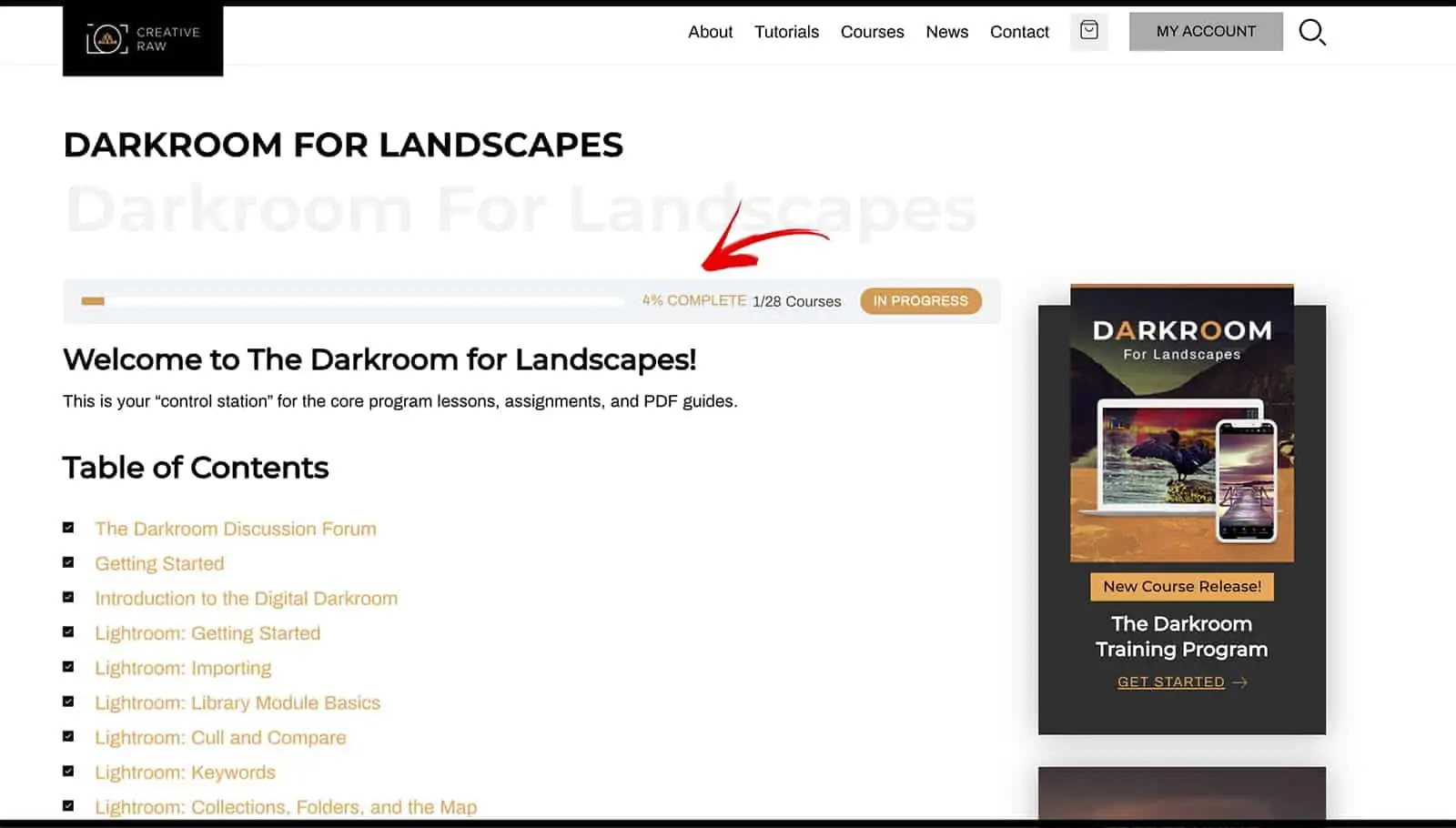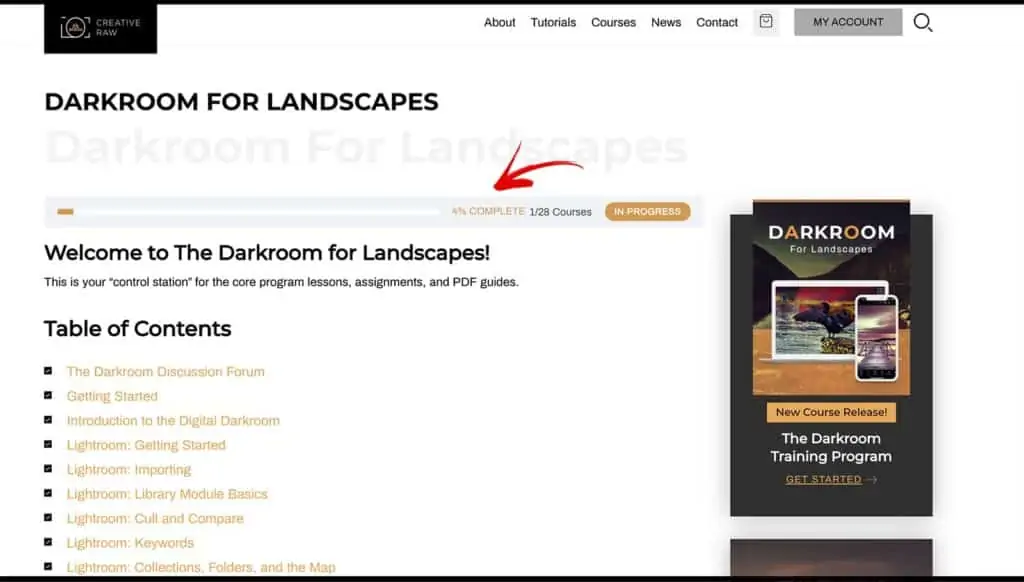 Your overall progression through all programs is tracked as well at the top of your Dashboard. For each course your complete, a certain number of "points" is added to your account: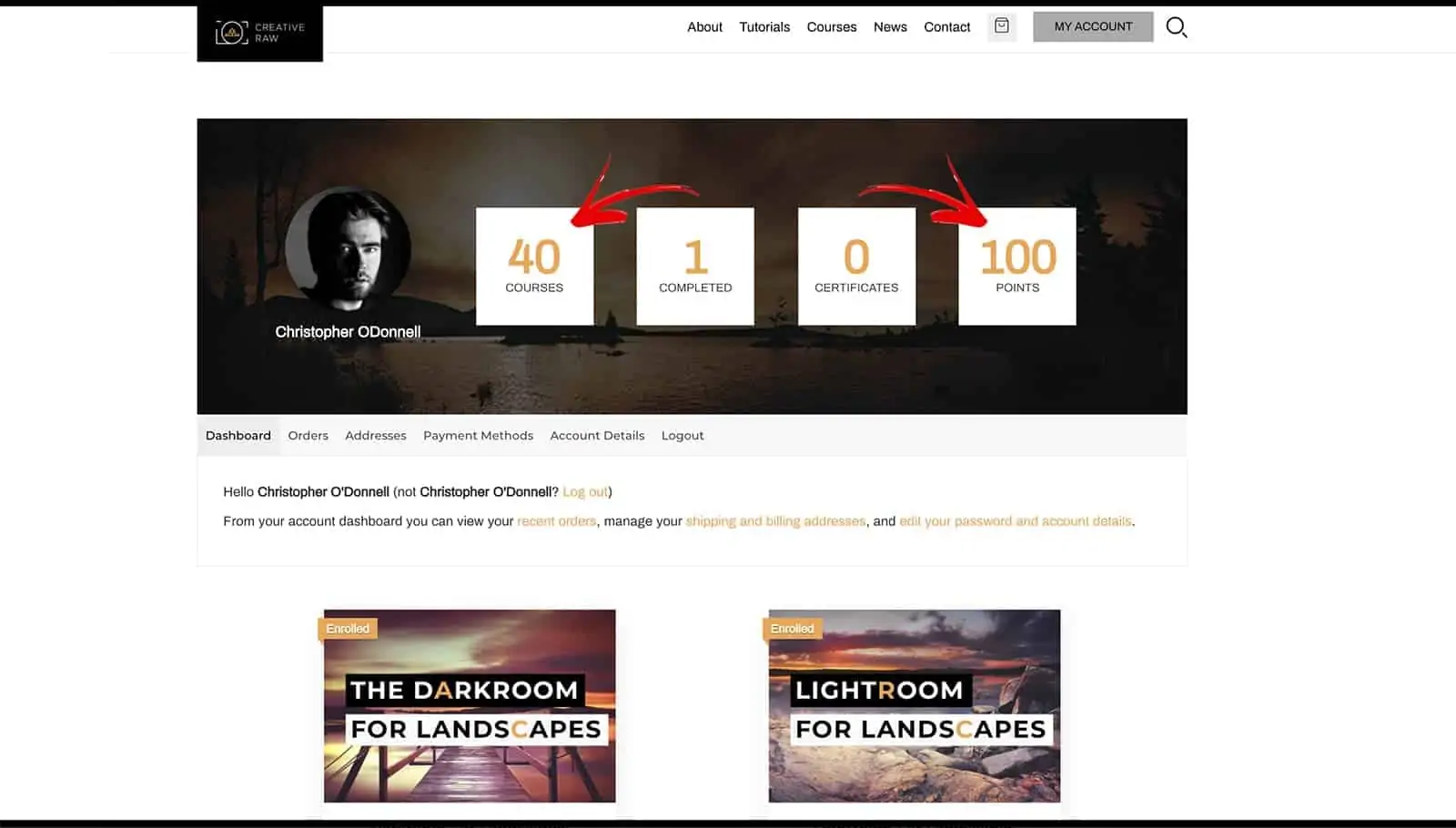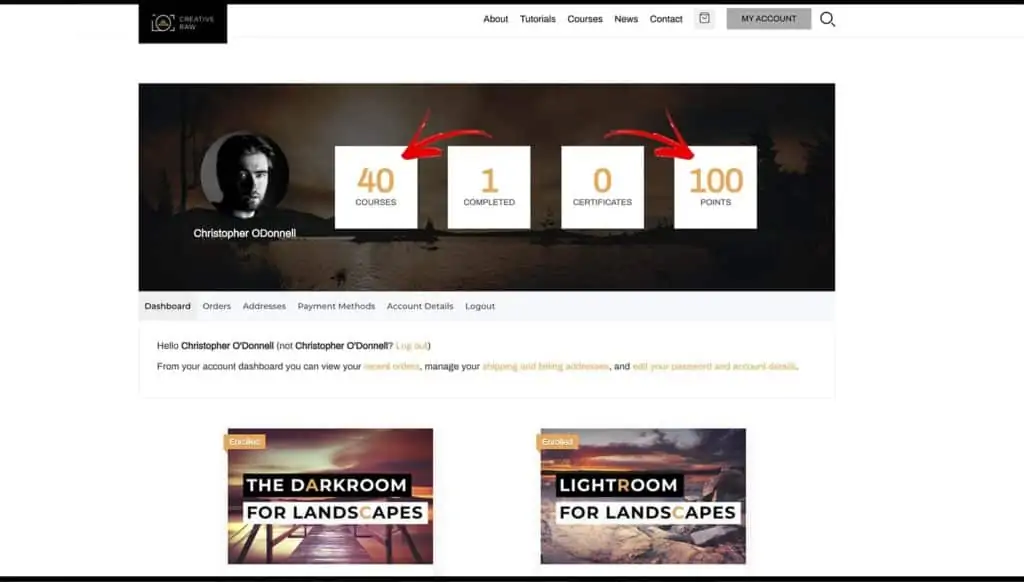 Video Playback and Quality
When watching the actual video lesson, there are several features to help your streaming experience.
To play a video, you can click on the play button in the bottom-left corner, or click on the video itself. Click again to toggle between play and pause: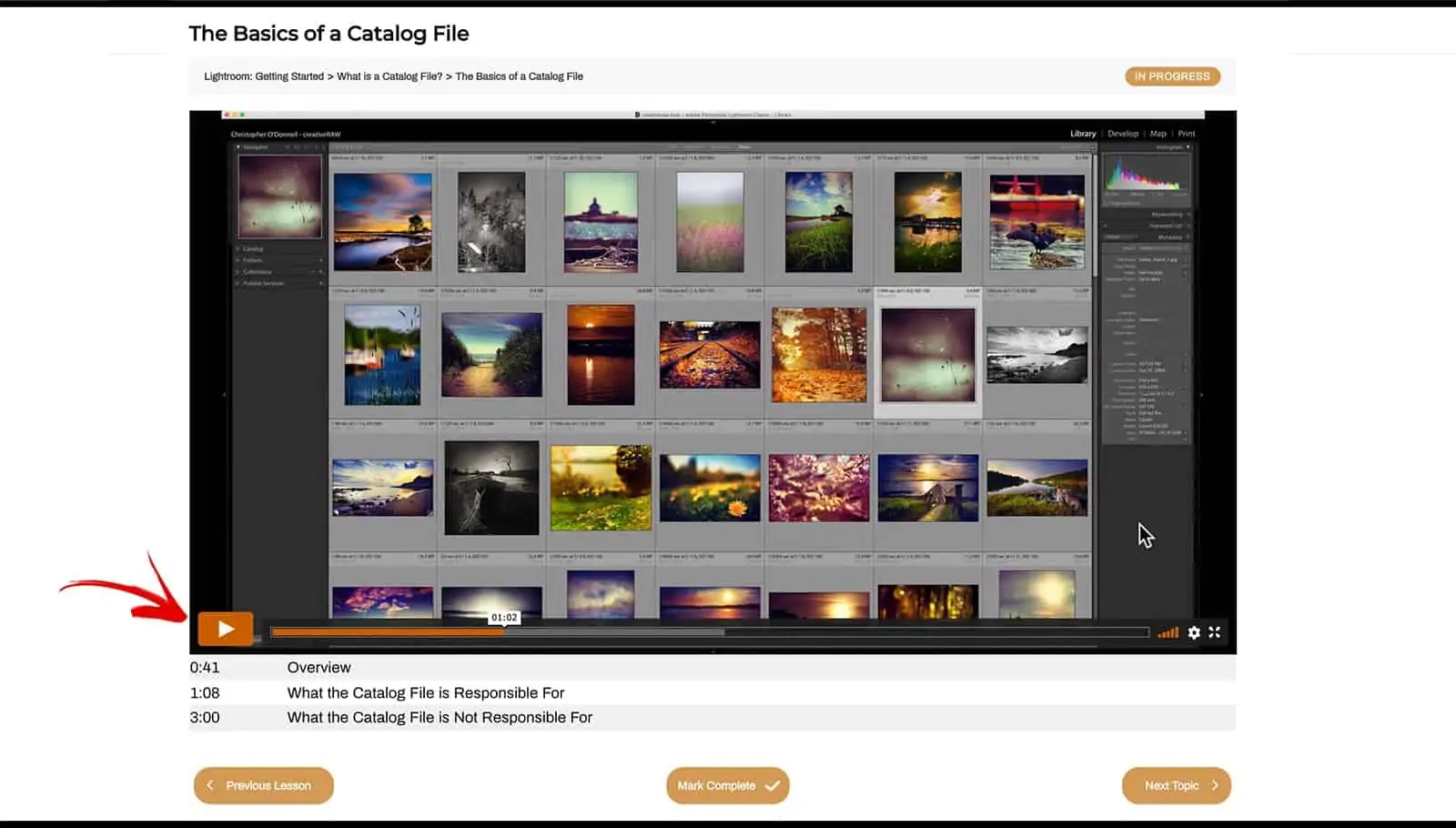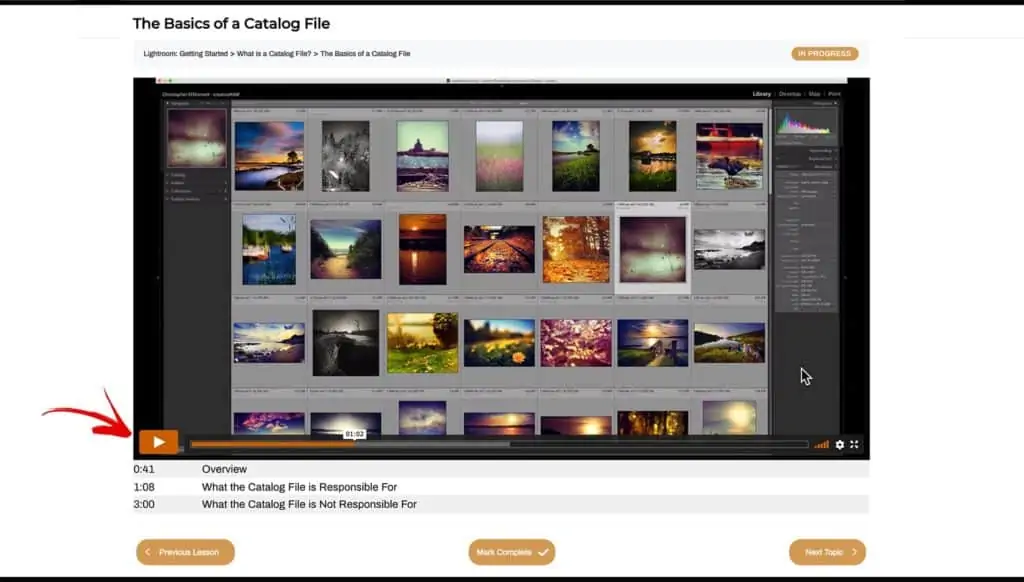 You can also click, hold, and drag the progress bar to "scrub" to a specific point in the video. Some video lessons will have timestamps below that will give you the exact point to scrub to for a specific topic (as seen above).
If you experience playback issues, you can change the video quality in the bottom-right corner of the video player to select a different quality. While Vimeo will automatically adjust the quality depending on your connection speed if set to Auto, you sometimes may have to tweak this manually. This can help your video to load faster and circumvent any buffering issues.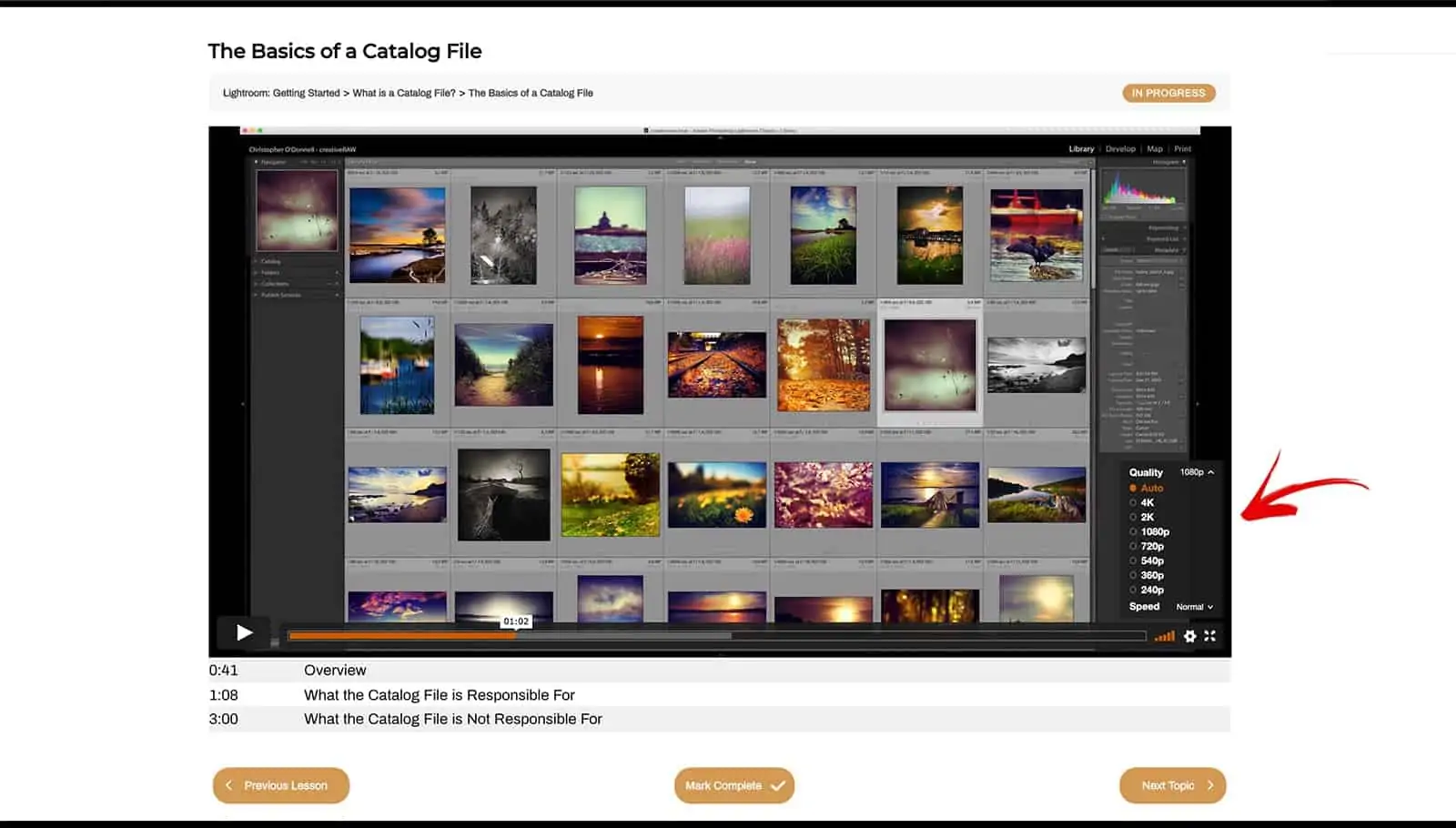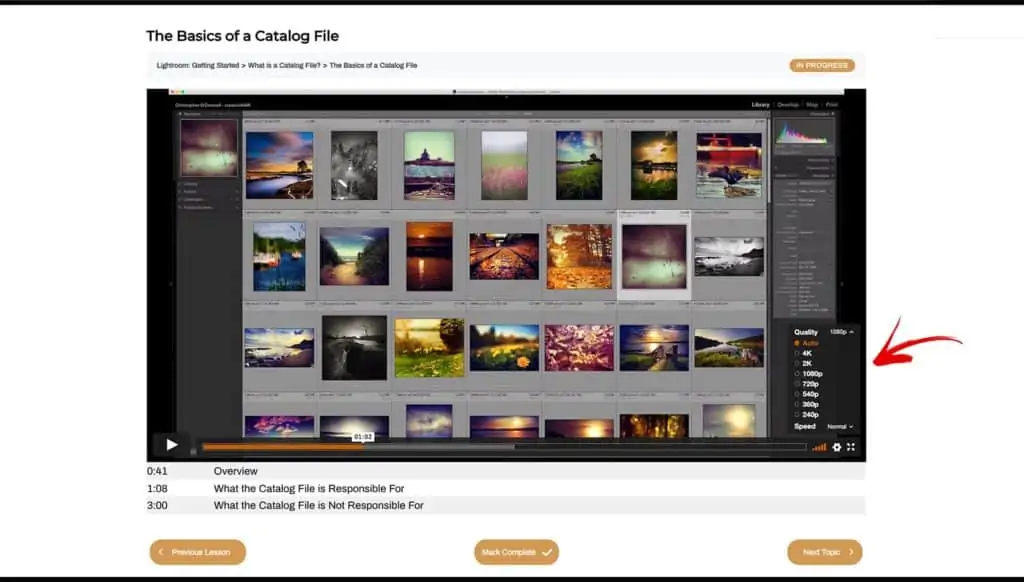 You can also change the playback speed if you want to watch the lesson at a faster pace. I recommend trying this as you can adjust the video speed faster or slower depending on your needs.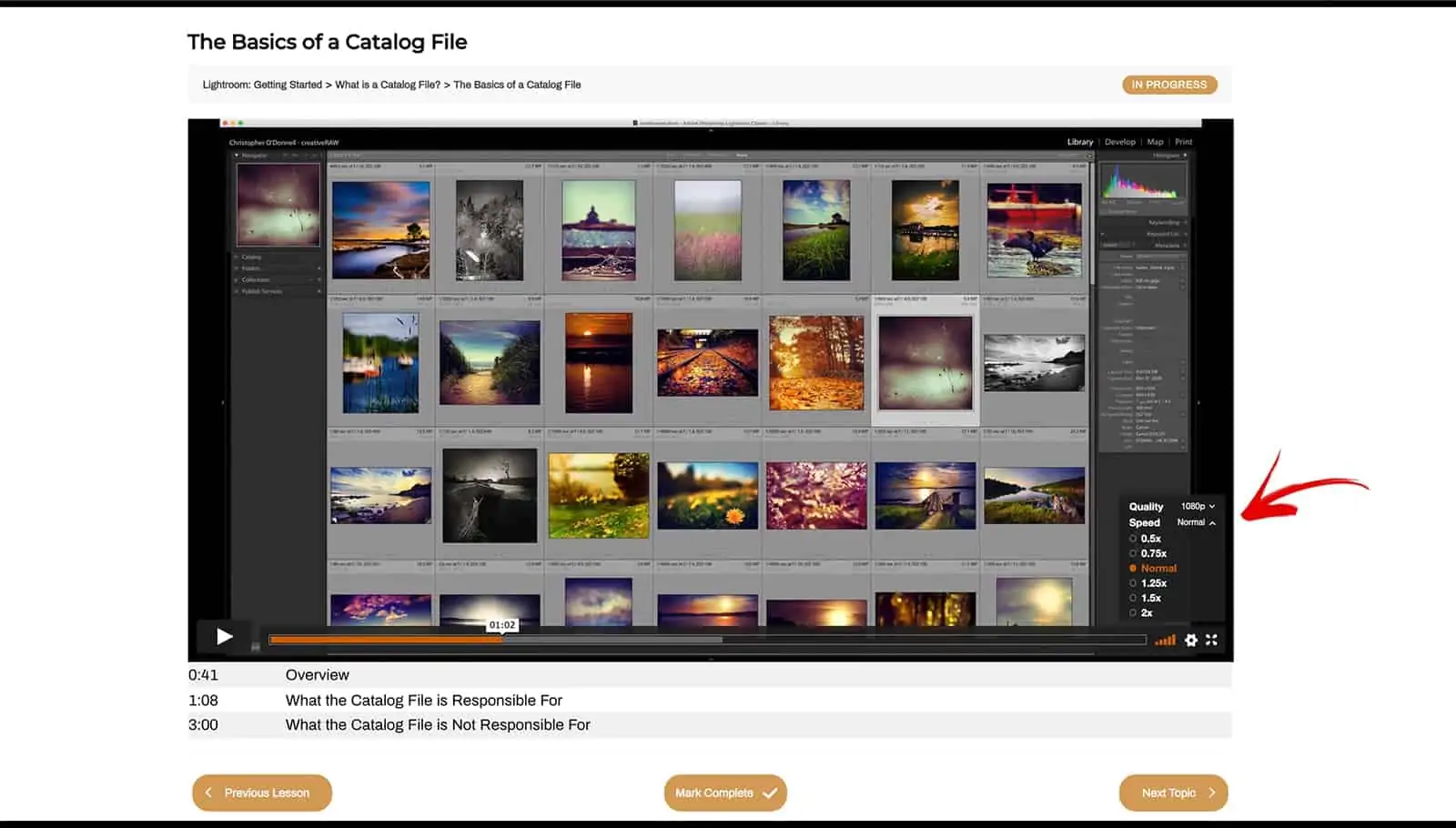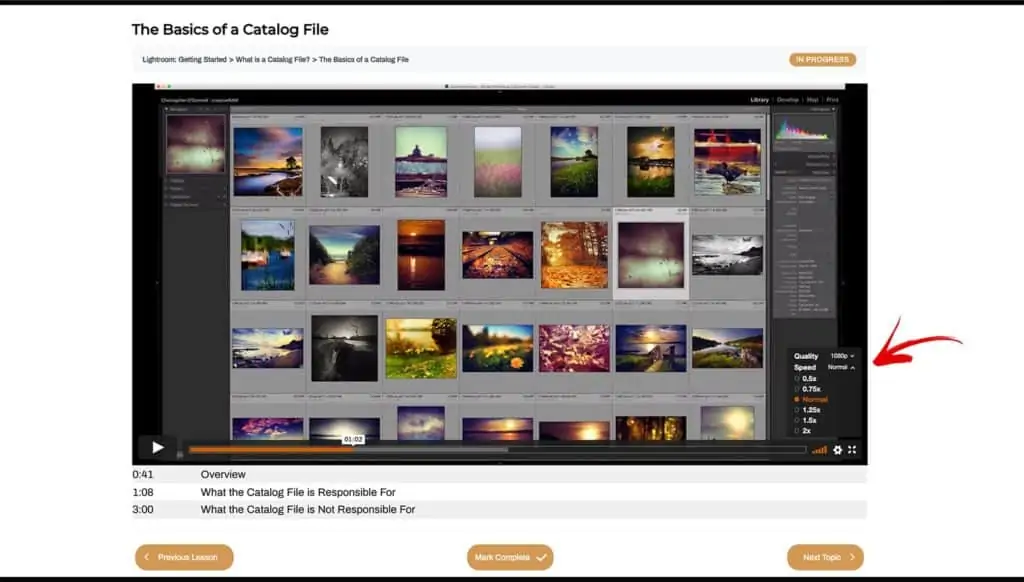 And if you continue to have trouble, you can download the 4K video files to watch offline (if available for your account).
Downloading Lessons and Practice Files
If available, lesson downloads will be located within their own "course" for that program. This allows you to keep track of which lessons you've downloaded by marking them as complete: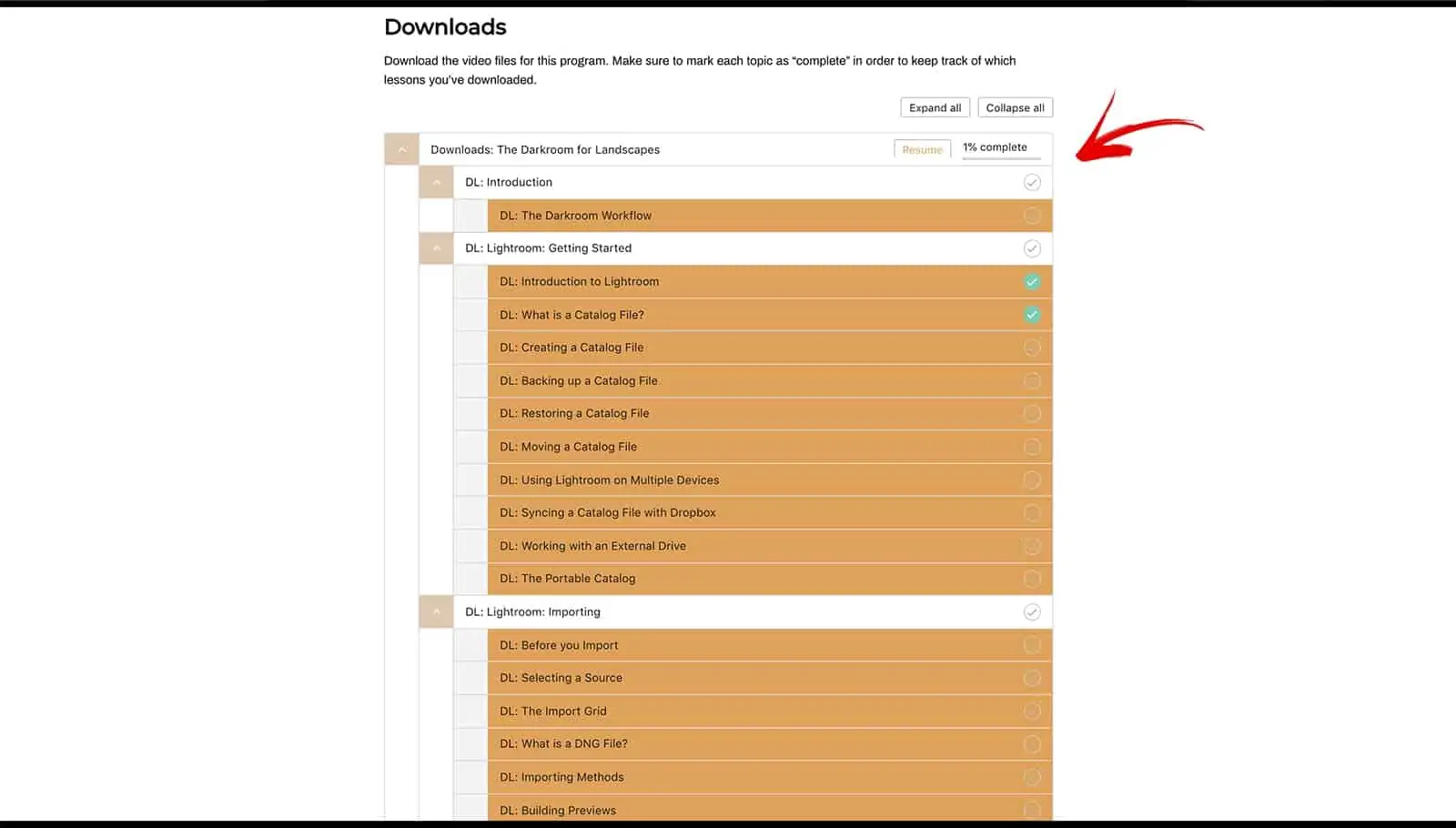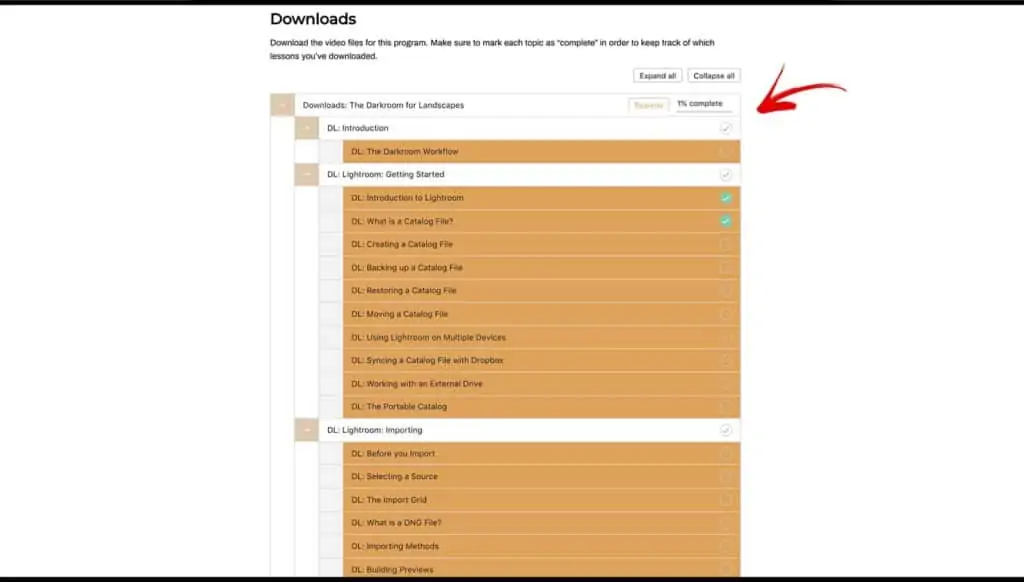 Click on a lesson or topic to access the download link. You can re-download the lesson or practice file even after it's been marked as complete.
Once a lesson has been downloaded, click "Mark Complete" to auto-advance to the next download link within that program.
Note: Download links will expire shortly after the page loads…so if your link is not valid, reload the page and try again.
Changing your Profile Picture
Let's go back to your Dashboard to go over some additional account features.
Your profile photograph is based on your Gravatar (a free and universally recognized profile image). \\Your Gravatar is associated with the email address you use to log into your account.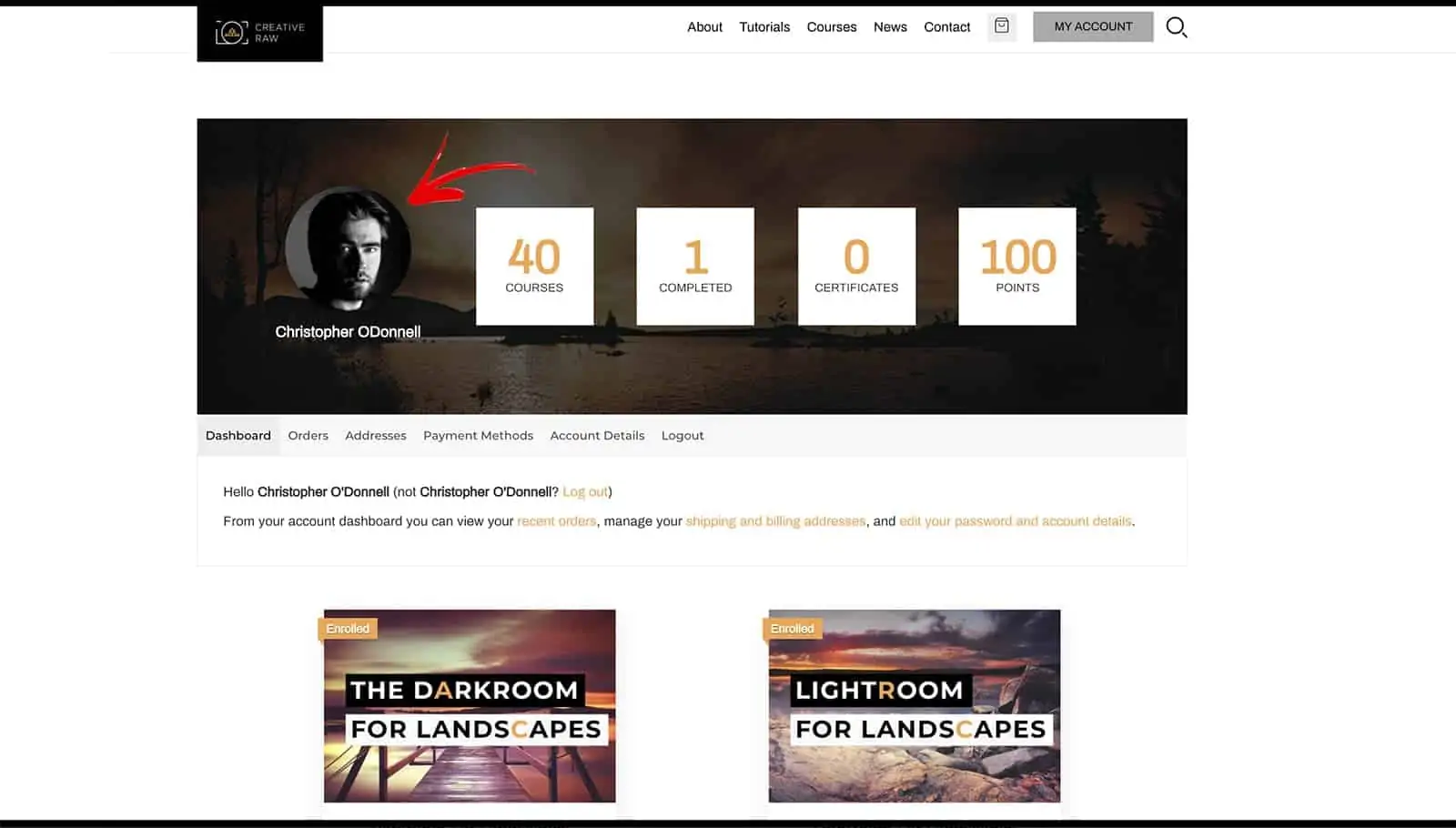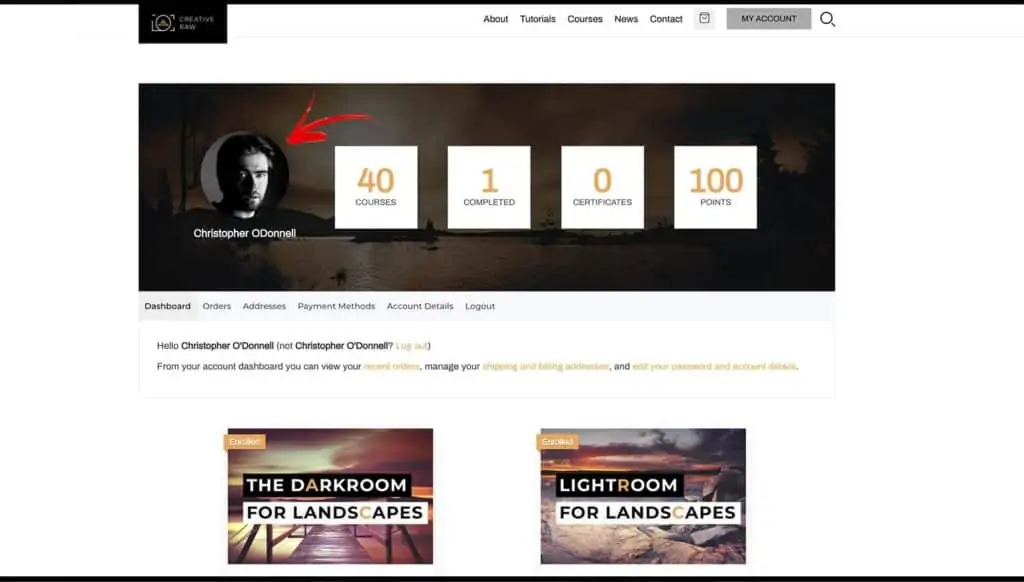 To set up or change your Gravatar photograph, you can do so here.
Changing your Email Address
You can update your email address at any time by clicking on the Account Details tab from the Dashboard: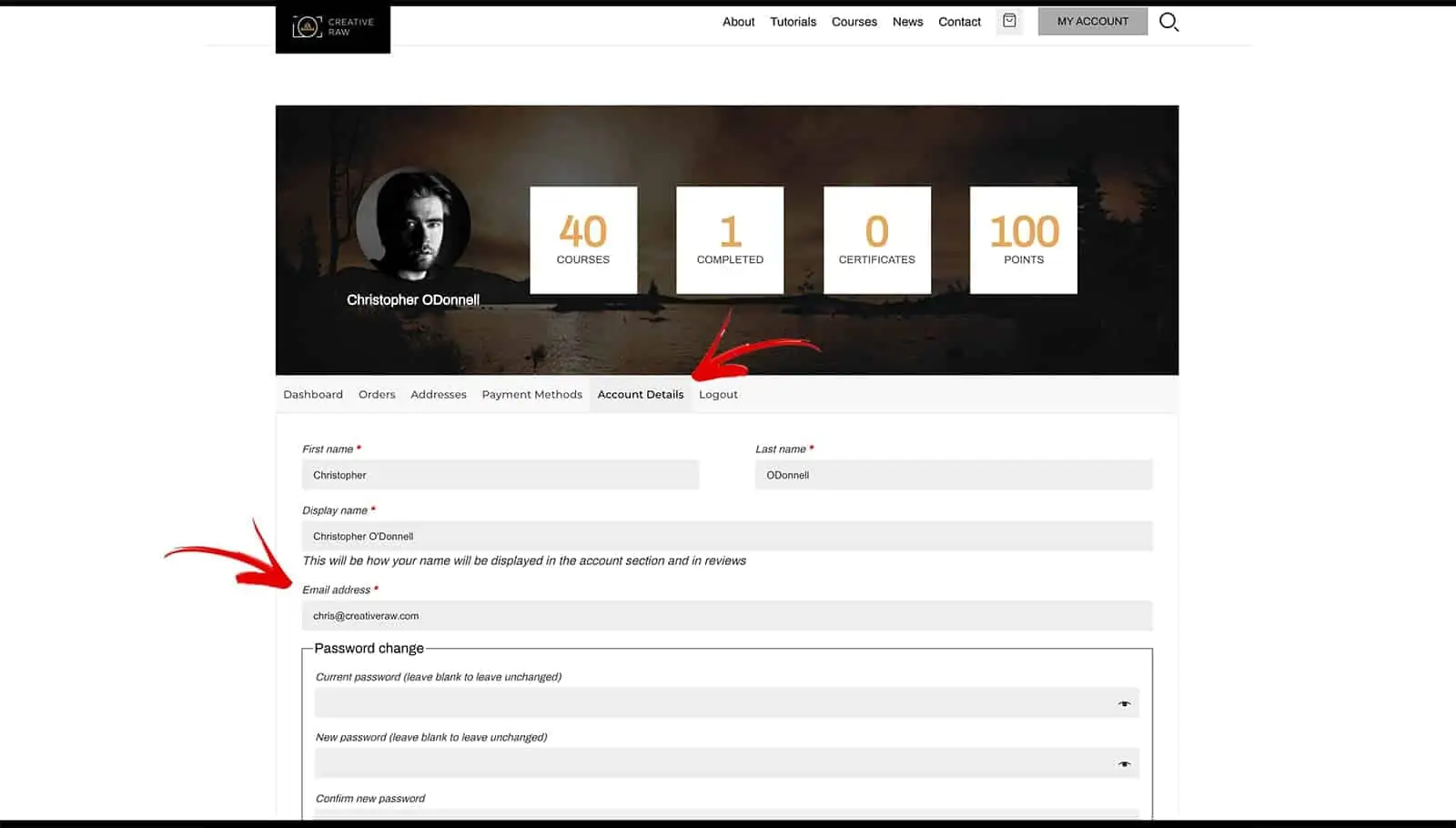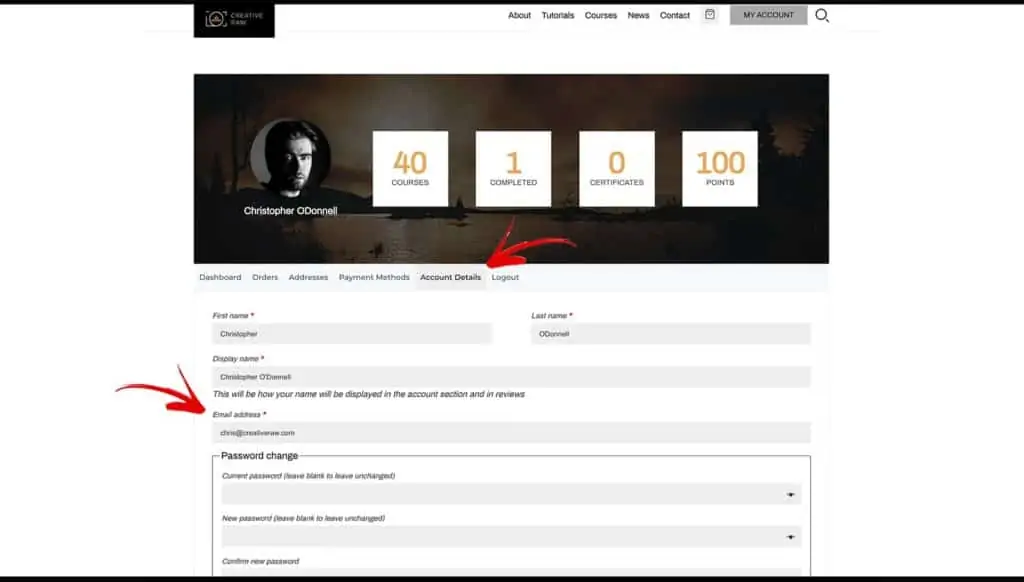 Enter your new email address (make sure it's spelled correctly!), and hit "Save Changes" to confirm. The next time you log in, use your new email address.
Note: For information about changing your password or logging in, please refer to this article here.
Introduction to Exposure Blending for Landscape Photography
Welcome! In this tutorial, we shall begin our journey into the wondrous world of exposure blending for landscape photography. Blending exposures in Lightroom or Photoshop is one of the most powerful ways to create an extraordinary landscape photograph, so I can't wait to show you just how easy it can be.
Why You Need to Exposure Blend
As you've probably noticed, it can be very difficult to capture the full dynamic range of light in a landscape accurately (especially those with a bright sky) because your camera sensor is limited to one aperture and one shutter speed at a time. And sometimes, your photograph needs different exposure settings across the frame in order to capture all of that detail properly.
This is why that amazing sunset can appear washed out or otherwise lackluster compared to what you actually saw when taking the photo.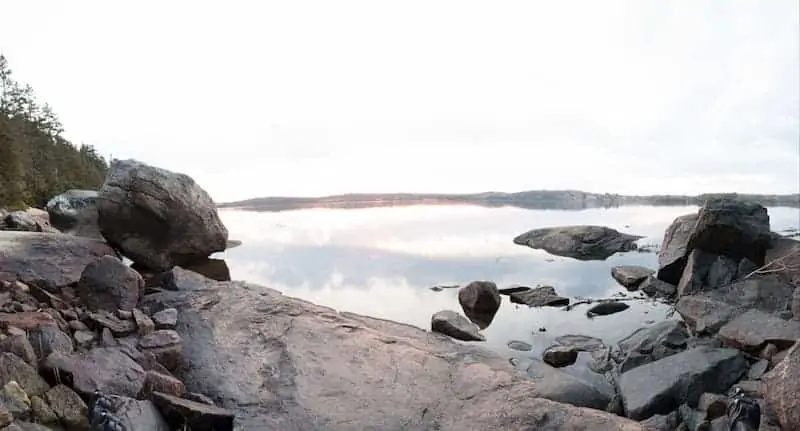 This sunset was an outstanding display of clouds and golden light, but the camera did not pick up any of it. This is because our eyes have a much larger dynamic range than the camera sensor, so we sometimes need to take extra steps in order to accurately recreate what we saw in person.
Exposure blending is NOT about creating an unnatural photograph, but rather piecing what we witnessed back together…and overcoming the limitations of the camera to produce the landscape how it was meant to be seen.
In fact, the results are identical to what can be achieved with a proper GND filter in the field, but exposure blending provides a more accurate, and higher quality image (as explained here).
How Bracketing Works
In order to have a properly exposed landscape with no areas of missing detail, you'll need to blend multiple shutter speeds together when your dynamic range is wider than the capabilities of your camera.
At a minimum, you'll need:
One image exposed (metered) for the brightest tones in your photo (typically the sky). This image will appear underexposed, but the goal here is to make sure there is now blown-out detail and all of your highlights are captured fully (top-right image below).

Another image exposed for the darkest tones (the ground, usually). This image will appear overexposed, but again…the goal here with this frame is to make sure there are no underexposed shadows (top-left image below).
This is called "bracketing" a landscape since you're encapsulating the entire range of detail, making sure that no pixel is left outside of this range. You've identified the brightest and darkest pixels in your scene and have photographed them properly, essentially creating "bookends" for your dynamic range.
Once you have your two extremes, or bookends, you'll bring them into Photoshop to cherry-pick the best parts of each bracket and blend them together using layers and masks.
The result? One perfectly exposed landscape.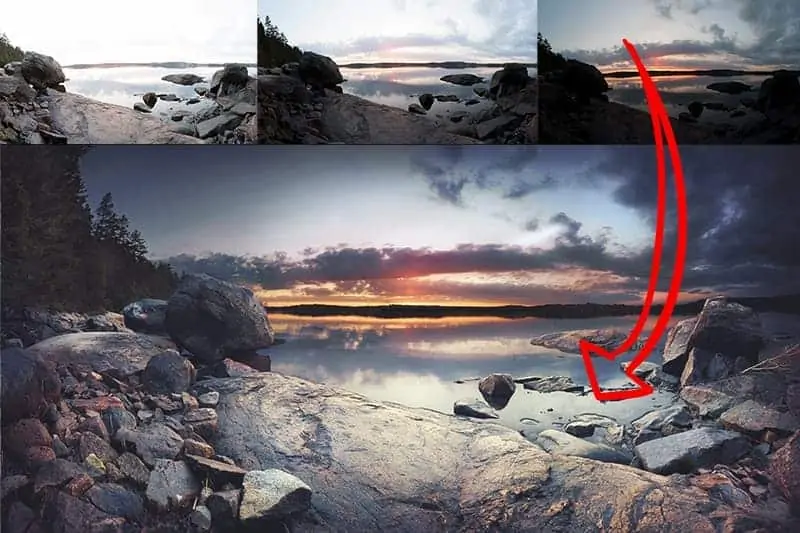 Exposure blending uses the same principles of HDR photography in the sense that we're expanding the capable dynamic range for your camera, but blending creates a more natural-looking image – and you retain full manual control over how the final blend looks.
In addition to your fastest and slowest exposures, a middle exposure that's been metered for the entire image is sometimes needed for any middle ground elements you need to blend in.
In the example above, I had a rather large dynamic range between the slowest (top left) and fastest (top right) exposures. I wanted to make sure that I captured the great detail in the water fully and accurately, which was not exposed properly in my two bookend brackets…so I also took a frame in between these two points (top middle) so. could blend in the water at the highest quality.
I then used Photoshop to combine the best detail of all three brackets to create the final image.
Are Three Brackets Always Enough for Exposure Blending?
Depending on the tonal range of your landscape, you may need to capture more than one shutter speed in between your two bookend exposures in order to ensure you have no blown highlights or underexposed shadows – it's not uncommon to have 5 or more photos of the same scene at your disposal.
In the example above, the sun is somewhat obscured by the clouds and not particularly bright, so I only required three brackets total. However, if the setting sun was fully visible, I most likely would require an additional bracket at a very fast shutter speed in order to properly render the surrounding detail of the sun.
The range of your exposures will depend entirely on how bright your highlights are and how dark the shadows appear.
When in the field, you can check your in-camera histogram to make sure your brightest bracket (longest shutter speed) has no crushed shadows, and your darkest bracket (shortest shutter speed) contains no blown highlights.
Here's another example…
As you can see, the setting sun is quite interesting, but the dynamic range was too wide to capture all of the detail in a single exposure. The image where the foreground is exposed well (top-right) has an extremely overexposed sky, while the photo exposed for the sky (bottom-right) has the foreground in complete shadow.
Additionally, the middle ground water is either over or underexposed in both bookend brackets, so I would also need a "base" exposure to blend.
In order to get a proper exposure for the entire dynamic range of light here, I would need to combine these three brackets into one final photograph.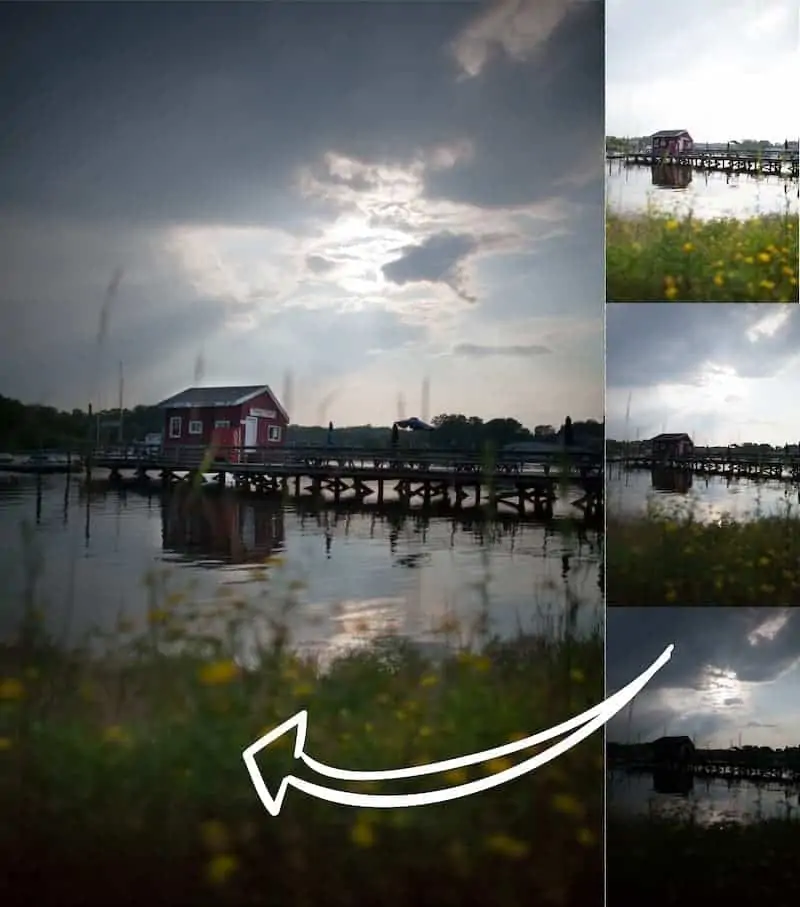 So we've now established that there's a need for exposure blending in order to overcome the limitations of your camera. At this point, you may have a few concerns based on what you've heard in the photography world…
"Isn't exposure blending and HDR fake? I don't want my images to look unnatural…"
In short, no. Exposure blending is actually the most natural way to capture all of the detail you saw with your own eyes. Unfortunately, blending and other HDR techniques have received a bad reputation due to some photographers taking the method to the extreme. I explain this more here.
"With camera sensors advancing, why would I need to blend exposures? Couldn't I just pull more detail out of a single raw file? Isn't this the entire point of raw format?"
While it's true that camera sensors have come a long way in the past 10 years, they're still not a replacement for manual exposure blending. You will still get the highest-quality detail and color purity by bracketing in the field and combining those exposures in Photoshop or Lightroom. I dive more into this topic right here.
For the sake of this introductory to exposure blending, let's agree that blending different shutter speeds together is the ideal way to recreate the extraordinary scene you saw in person. It's why you chose to photograph it in the first place, right?
So, how does bracketing actually work? It's quite simple once you learn the technique – and DSLRs have made it a lot easier with automatic exposure bracketing, or "autobracketing" for short.
Autobracketing for Landscape Photography
When you auto-bracket a landscape, your camera will capture three sequential images at different shutter speeds:
One photo exposed normally based on the metering method you've chosen. This is your base exposure.
One photo exposed for the highlights (dark enough so that your brightest pixel is rendered).
One photo exposed for the shadows (bright enough so that the darkest pixel is rendered).
Once you tell your camera how wide you want your bracketing range to be, it will automatically adjust the shutter speed as it fires off your three brackets. This is where the term "auto-bracketing" comes from.
This allows you to capture three sequential images of different exposures without having to adjust your settings manually – very fast, and very handy.
One final note: exposure blending is not just for combining bright skies with dark grounds – you can use it in many different ways. You can recover blown highlights in water reflections, use it as a no-damage way to dodge and burn your landscapes, or perform many other editing techniques where you may need different exposures of the same subject.
GND Filters or Exposure Blending
Which is Better for Landscape Photography?
When we photograph a landscape, we are often presented with a large difference in exposure (the amount of light) between the sky and the ground. This is more apparent around early mornings and late evenings.
The sky is naturally brighter than the ground, and oftentimes this will cause problems in obtaining an optimal exposure – most notably blocked shadows (underexposed areas) and blown highlights (overexposed areas) that can not be recovered.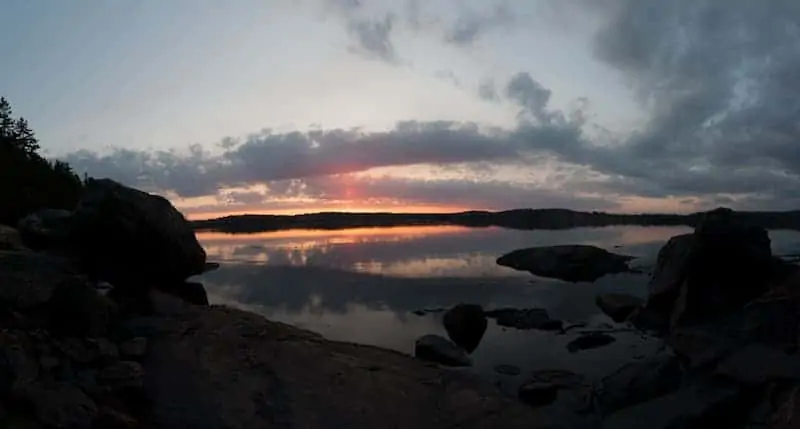 In the image above, you can see that the sky is exposed fairly well…but the foreground is in complete shadow, and lacks detail, color, and texture. This is known as "crushed" or "blocked" shadows, referring to the lack of detail and interest.
If you tried to compensate for this by extending your shutter speed and brightening up the foreground, that will also increase the brightness of the sky…resulting in "blown" highlights.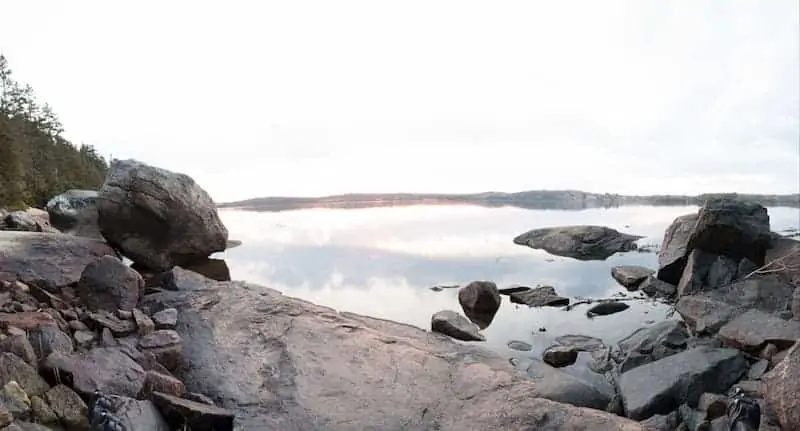 Here you can see that while the foreground looks much better, the sky now lacks all of that great sunset color and detail that the first image has.
Either way, these areas are highly distracting and can take away much detail from your photo…and lead to a loss of bright and vibrant colors.
The problem is that the sky requires a different shutter speed than the foreground in order to properly "expose" the scene with the correct amount of light onto the sensor, thus rendering your photograph.
Typically, your camera's light meter will try and compensate for this disparity and "even out" the difference of exposures between sky and ground, settling on the midpoint shutter speed between the two.
While most modern cameras can handle this to some degree, it usually results in an unpleasant combination of both blown highlights and crushed shadows…where your sky appears washed-out and your ground appears too dark.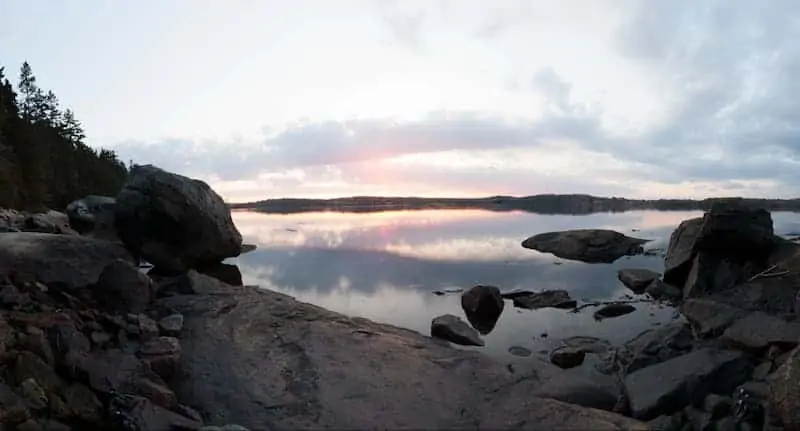 While the detail in this "middle", or balanced exposure looks better…there is still not as much detail in the sky and ground as in their respective exposures.
Since your camera can not put two different exposures into one frame – that is, have one exposure set for the brighter sky and another for the darker ground – we need to manipulate how light is entered through the lens before it hits the sensor.
How GND Filters Work to Regulate Your Exposure
GND (graduated neutral density) filters act as a literal pair of sunglasses, tinting a certain portion of your lens. Part of the filter has an ND (neutral density) effect which will reduce your exposure by a specific amount of stops.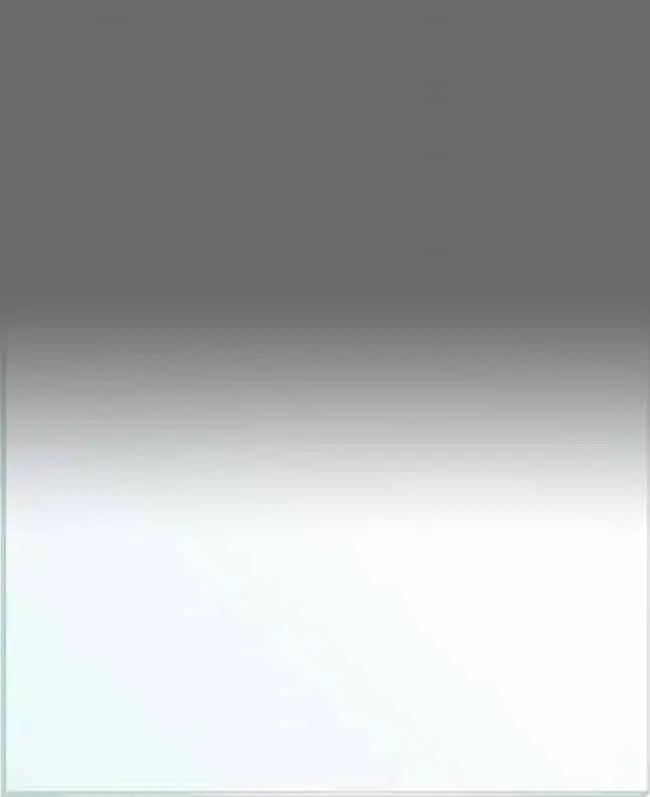 In other words, it reduces the amount of light that hits your sensor. The rest of the filter does not have this light-reducing effect (this is where the "graduated" part comes in) and will be completely translucent.
This filter is fantastic for these types of situations as you typically only need to reduce the exposure for your sky – as seen below.
The idea with GND filters is to place the transition zone (where the filter fades from 100% translucent to the "neutral density" part) along your horizon line, since that is typically where the proper exposure requirements change. Since the tinted part will reduce the amount of light entering through the lens, it needs to be placed over the sky. This will allow you to meter for the ground and expose that properly, without overexposing the sky detail.
Since the content along your horizon line differs depending on what your photographing, GNDs come in two different styles – soft and hard.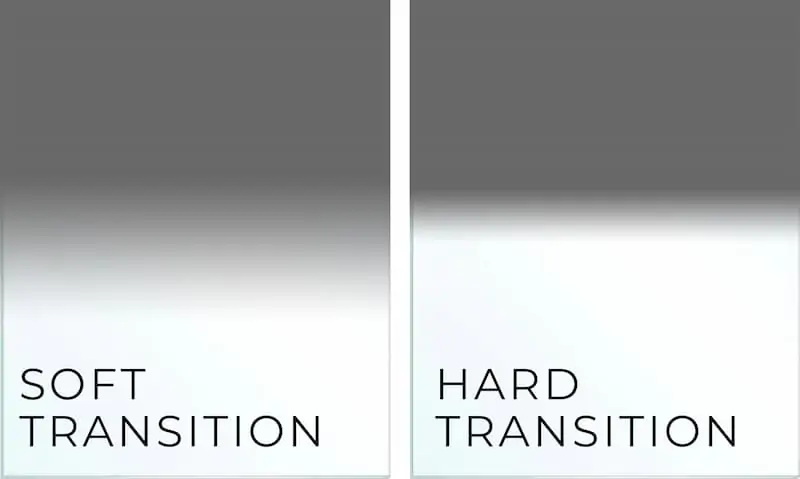 The soft GNDs have a smooth transition between the tinted glass and the clear glass, which is useful for horizon lines that aren't smooth – such as those with trees, buildings, mountains, and other subjects of varying height.
Alternatively, the hard GNDs have very little room for the transition, which works well for those sharp horizon lines – such as a field of snow or where the water meets the sky. It's a very popular filter for seascape photography as the ocean's horizon line is usually flat and unvaried.
Exposure Blending for Landscape Photography
So those are GNDs, but what is exposure blending? It's a process I use often…and is a revolutionary technique, especially for landscape photography.
Here's the short version:
You apply the same principles of GND filters, but instead, take several photos of the same scene at different exposures. Typically, you would capture one frame exposed properly for the sky, and another for the ground (like in the two examples above).
Sometimes, if the difference between both exposures is very large (known as the dynamic range), you may need a third exposure between these two shutter speeds.
Then in Photoshop, you use layers and masks to digitally "blend" the proper exposure for the ground and sky together into one image…essentially picking out the best part of both frames and blending them into one photograph. It's the digital version of using a GND filter.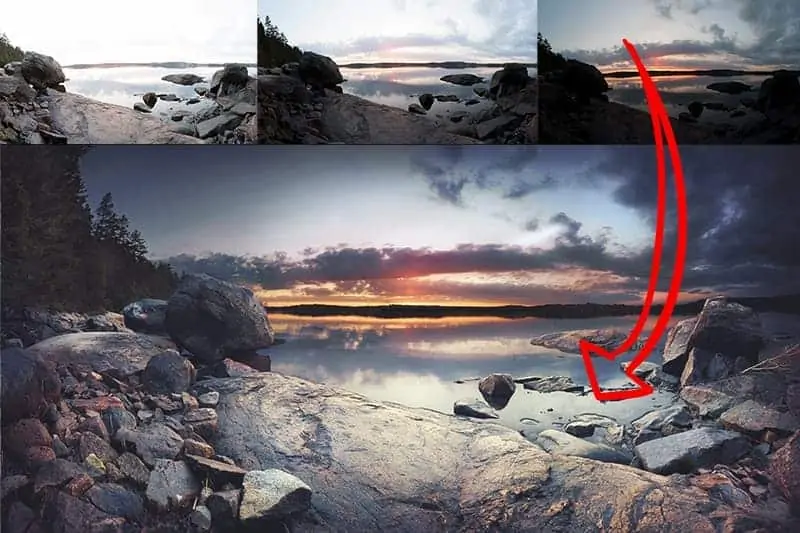 GNDs and exposure blending are two very different approaches to the same goal: to have an evenly-exposed image with a complete dynamic range…
Meaning that your photo has as much detail as possible that hasn't been lost to improper exposure.
There are great benefits to each method, so I'll go over each to help you make a better decision as to what method works best for your photography workflow.
The Benefits of a GND Filter Over Exposure Blending
A drawback to exposure blending different frames together is what we in the HDR photography world call "ghosting" – which is caused by objects that move within your frame between shots.
A tripod helps to stabilize your camera to prevent it from moving in-between frames, but that's not always possible. Even the most stable tripod can still be subject to "micro-movements", such as a strong gust of wind or the earth beneath the tripod shifting (i.e. wet sand on the beach is very unstable).
Any kind of movement will cause your images to not line up properly, which will result in ghosting once those brackets are blended in Photoshop. There are processing techniques you can use to remove ghosting, but that is additional work on your part.
Even when your tripod is absolutely rock-solid, ghosting can still be an issue due to subjects in your frame moving in between exposures. People walking by, grass blowing in the wind, and waves moving through your scene can all cause ghosting as you blend your images together.
These differences between each exposure will register as semi-transparent outlines and will make your image seem low-quality and unpolished.


With a GND filter, you're only taking one photo – not blending different exposures into one – so ghosting is not an issue.
Using a GND filter is also better for long exposures. If you plan on extending your shutter speed for a dramatic effect, it may be time-consuming to take three (or more) separate images for your exposure blending. With a GND, you're working with only one image which can be much easier than going through three.
If you're new to bracketing for landscape photography or otherwise not familiar with how to blend exposures in Photoshop, then a GND filter may be better suited for you as it's "hand-on" and easier to comprehend the concept.
The Benefits of Exposure Blending over GND Filters
While GND filters can make it easier to photograph a large dynamic range of light, exposure blending in Photoshop will give you higher quality results.
First, exposure blending is much more accurate than using GND fiilters. Even if you're selecting the right transition strength for your horizon line (soft vs. hard GNDs), there are usually still some elements along this line that won't look right half-shaded – think of trees or skyscrapers along a flat horizon.
With exposure blending, you can use layer masks to draw exactly where you want to change your exposure. You can move between trees, around rocks, and other structures along your horizon line with ease.
In the image below, I aligned my GND filter along the horizon line. However, the mountains extend well above the line, meaning they are also absorbing the GND effect and are rendered darker.
Since the mountains do not require less light to be exposed properly, they are now underexposed and lost much detail and texture.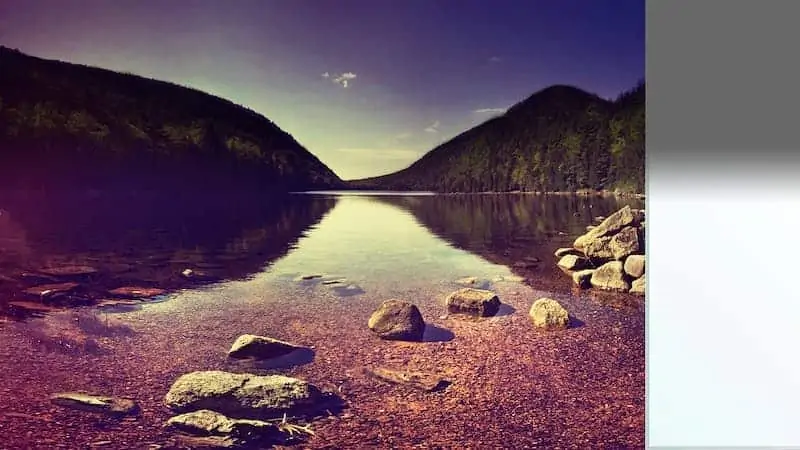 However, when I blend two exposure together in Photoshop, I can mask out the sky detail separately from the mountains. You can see below that the results are cleaner, with much more detail in the mountains.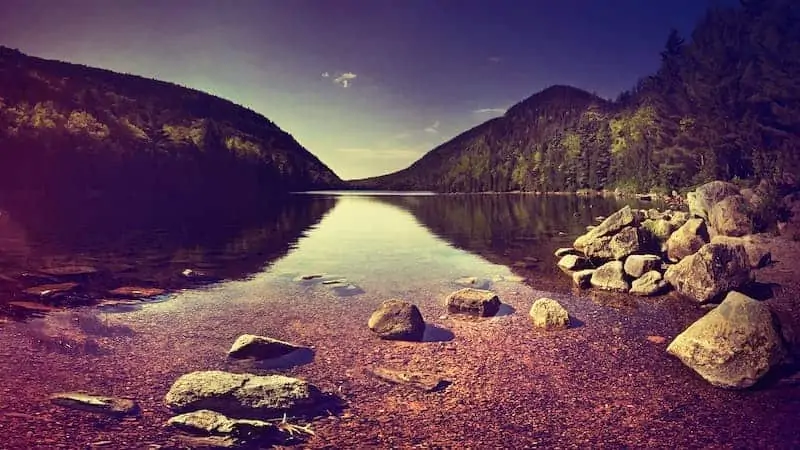 Even if you use the GND filter, sometimes you'll have to use exposure blending anyways to get the best tonal range and remove lost detail.
A GND reduces the exposure by a fixed amount – and all the scenes we photograph won't conform to that perfectly. You'll sometimes find that you may be over/underexposing your scene by a stop or two even with the filter, necessitating the need to bracket your image.
This is especially true for sunsets and sunrises (click here for my guide on how to shoot sunsets). When the sun is in your composition, even the sky itself can have completely different exposure needs that a GND can't fix. While the sky overall can be exposed perfectly with your chosen GND, the area around the sun can be blown out and lose much detail around its circumference.
This is easily reversible by exposure blending an underexposed image just for the sun area.
That is what I did for my image below, where the sun was much brighter than the surrounding storm clouds. I used two different exposures for the sky alone – one for the entire sky, and another exposure taken with a faster shutter speed to blend in the area around the sun.
If I had not, those dark clouds around the sun wouldn't be as visible and the entire area would be an overexposed "blob". And if I was using GND filters alone, this wouldn't be possible.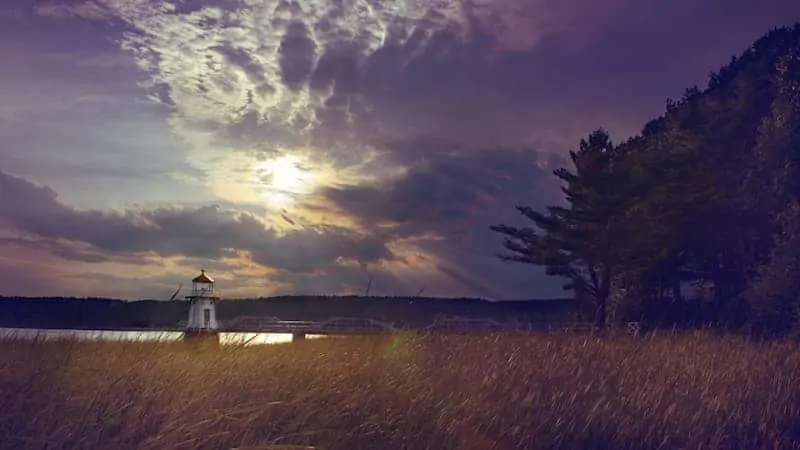 GND filters are also "destructive" in the sense that you're stuck with whatever effect that filter has on your image. If the effect is too dark or bright, there's no way to alter it since it's bonded to the actual "negative" itself.
With exposure blending, you're combining separate photographs together using layer masks…which can be amended at any time.
Yes, you can review the results of your GND filter in the field…but with such a small LCD screen, it can be hard to evaluate your image accurately. This becomes especially difficult with ambient light reflecting off the back of your camera. If your filter is crooked or otherwise misplaced, you most likely won't catch that until you get home and review your photographs on the computer.
It's also important to mention that GND filters can become quite costly. You want to invest in a reputable brand, and you'll need several filters to be prepared for whatever environment that nature presents you with.
What is the difference in quality? Which will give me the "better" photo?
The answer is simple – there is no difference.
If both methods are done correctly, you won't find a difference in quality between a photo taken with a GND filter and one put together in Photoshop by exposure blending. So the key to a high-quality image is not which method you use, but which method can you execute better than the other?
If you're happy working on your computer and love Photoshop, you'll be able to blend exposures with great ease.
However, if Photoshop is intimidating to you or you don't have a firm grasp on how to blend layers, you'll easily become frustrated. If that's the case, then GND filters are probably the better way to go, despite their limitations.
I don't use GND filters – I exposure blend. That's not to say one is better than the other, but rather that I enjoy working in the digital darkroom and also like the versatility of using masks to selectively decide where I want to adjust my exposure (this is great when working with an uneven horizon line).
Of course, the downfall to this is potential ghosting – especially if there's a breeze when I'm photographing. But I've learned to work around that, and now teach my exposure blending workflow in The Darkroom for Landscapes program.
The point is, there are obvious pros and cons to each method. Don't choose the one that works the best according to others, but rather the one that works best FOR YOU. If you're comfortable with your workflow, you'll find photography much more enjoyable and successful.
Exposure Blending in Lightroom
In this Lightroom Classic lesson, we're going to take a comprehensive look at how to blend exposures in Lightroom and create the highest-quality image possible.
The ability to expand the dynamic range of your camera without sacrificing quality will open up so many creative doors for you. "Without sacrificing quality" is the key, and is what sets Lightroom apart from the plethora of other programs out there today.
Exposure blending is not about creating an overcooked, over-saturated image for that instant "wow" factor…It's about creating a higher-quality photograph by pulling in every bit of detail that you saw in the field. If you understand that concept, you're already way ahead of the learning curve.
(And if you don't, watch the video lesson above).
Hope you enjoy this, and remember to grab the video download for later reference.
How Exposure Blending can Improve your Landscape Photographs
---